Unique Ideas For Throwing an Elephant Themed Baby Shower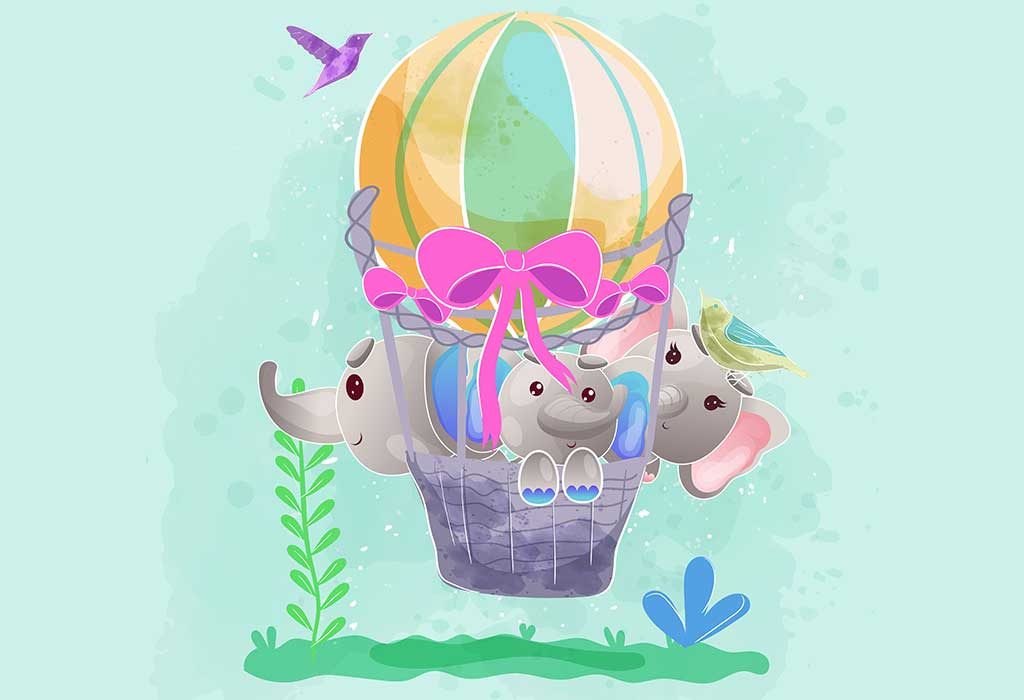 In this Article
Welcoming a little one into this world is a time of joy and is a wonderful reason to celebrate with your friends and family. Planning a baby shower can be very exciting, but the hardest part of it is coming up with the right theme. Elephants have always been known to bring cheer and good luck, so why not make this your baby shower theme? There are so many ways to incorporate this gentle and sweet animal into your baby shower; read on to find out a few!
Tips to Throw an Amazing Elephant Themed Baby Shower
Throw the perfect elephant-themed baby shower with these amazing ideas!
1. Elephant Themed Baby Shower Invitations
Choosing the right baby shower themed invites is the first step to planning an awesome baby shower. There are so many elephant themed baby shower invites online, and you can even find them in your local stores. You could even make your own adorable elephant invites by adding adorable illustrations of baby elephants. It is best to send your invites ahead of time since this will allow your guests to take a peek into the theme and even choose an elephant themed gift.
2. Elephant Themed Baby Shower Decorations
Decorate your baby shower with these creative and beautiful decoration ideas!
1. Fairy Light Background
If you want your elephant themed baby shower to look magical, you could go for a fairy light background! It will make the perfect addition to your event, especially when you want to light up an area of interest, such as a dessert table. A favourite among new parents are backgrounds made with colourful, flowy curtains, fairy lights and little elephant decorations in the front.
2. The Ideal Backdrop
A well-decorated wall can be the focal point that serves as an elegant stage for a baby shower. When compared to other baby shower themes, it is easier to find an adorable baby elephant backdrop. You could even create your own beautiful backdrop instead of going for just one huge poster. You could paint or print an adorable picture of a cute baby elephant and stick it on your wall. Make the wall more appealing with huge plastic or paper flowers in colours that suit your theme. Place them around the backdrop, and you are good to go!
3. A Personalised Touch
To give a personal touch to the baby shower, you can use beautiful, personalised accessories, such as a personalised vase containing your favourite flowers. You could also place little succulents here and there, baby shoes, small baby elephant stuffed toys and photo frames to personalise the event. Another creative idea is to hang colourful DIY baby elephant wall art all around.
4. Elephant Themed Baby Shower Centrepieces
One of the best centrepiece ideas for a baby shower is the 'Paper Elephant Centrepiece'. You can either buy a cutout of an elephant or make one on your own and place it on the table. This is an ideal way to highlight your theme. You could also make the cutout more appealing using ribbons, glitter, buttons, etc. Use the colours of your choice for the centrepiece. 'Elephants on Parade' is another wonderful idea. This centrepiece can have three or more adorable little elephants walking, carrying beautiful flowers.
5. Elephant Themed Baby Shower Cake, Desserts, and Food Ideas
Cakes and other desserts are essential for a sweet occasion like a baby shower. A few popular elephant-themed dessert ideas include:
Pink elephant cake
Cute small elephant cake
Balloon elephant
Elephant cake pops
Baby boy elephant cake
Elephants on parade
Elephant cupcake cake
Decorated elephant cookies
Nutter butter cookies
Mini doughnuts with little elephants
These baby shower cakes are beautiful, but there are other simple ways to incorporate your theme into the cake. Using colours that suit your theme to decorate the desserts is an amazing option too.
For the main entrees and drinks, you could go for:
Elephant-shaped pizzas
Elephant-shaped peanut butter and jelly sandwiches
Pink/blue margarita
Pink/blue lemonade
6. Elephant Themed Baby Shower Games
Make your party more entertaining and fun with these elephant themed baby shower games!
1. Baby Bingo
The Baby Bingo is a classic baby shower game that is simple and fun! This is especially easy for people who have played the normal bingo game before. Everybody can participate in this game as it is easy to understand.
For the game, you will need a few elephant-themed bingo cards, which you can either download and print, or buy from a local store. Have enough cards for all your guests. Print and cut out the bingo grids and place these pieces in a jar or a box. When the game begins, draw a piece at a time and shout it out for the guests to check if they have it on their card. The goal here is to fill the row horizontally, diagonally, or vertically. The person who fulfils any of these criteria wins a gift!
2. Baby Nursery Rhyme
Let your guests get creative during your baby shower through this exciting game! This is another super practical game since all you will need are some nursery elephant-themed rhyme game cards and pens. For the game, give each player a card and a pen and set a time (say, 5 minutes). Within this time limit, your guests will have to finish the rhymes. They get to earn points for every correct answer. Calculate the total points and the guests with the highest points will win the game.
3. Baby Crossword
If you love crossword puzzles, then this is the perfect game for you! You could create your own elephant-themed crossword card and print enough out for your guests. Each guest has to finish the crossword puzzle in the allotted time. The one who finishes it first wins the game.
4. The Price Is Right
New mothers are usually frequent shoppers, and they basically get a bunch of items so regularly that they would always know their prices. And, guess the price can be a great game for a baby shower!
Design an elephant themed card containing pictures of common baby items, like baby powder, baby oil, shampoo, diapers, etc., leaving some space in front of each image. Give each of your guests a card and ask them to guess the price of the item. Let them fill as many as possible within an allotted time. Let them get the total of the items, and the person whose price is closest to the actual price wins the game.
5. Find That Word!
"Find That Word!" is a fun word search game that would be perfect for an elephant themed baby shower. You will be able to find a lot of game cards related to elephants and babies that would go great with your theme. Give each of your guests the game card and let them cross each word off. The person who gets the most words within the allotted time will win the game!
7. Elephant Themed Baby Shower Favours
From elegant keepsakes to pretty decorated accessories, party favours come in all sizes and shapes. If you are looking for elephant-themed party favours that your guests will never forget, then consider the following:
Blue and pink cotton candy
Cute elephant travel umbrellas
Homemade jams
Small notebooks with adorable elephant designs
Elephant ear cookies
Elephant shaped soap
Elephant themed coasters
Mason jars (with elephant designs on the outside) filled with candy
Succulents
Candles with elephant-themed candle holders
Ideally, one should decide a date for the baby shower and plan in advance to avoid last-minute stress, but that is not always possible. An elephant-themed baby shower can be a fancy choice to surprise and impress the mother-to-be and the guests, too. Make the decor as colourful and personalised as possible, and it will be the best elephant-themed baby shower!
Also Read:
Best Unicorn Themed Baby Shower Ideas
Creative Fall Themed Baby Shower Ideas
Winter Wonderland Baby Shower Ideas