Types of Heels to Rock Any Look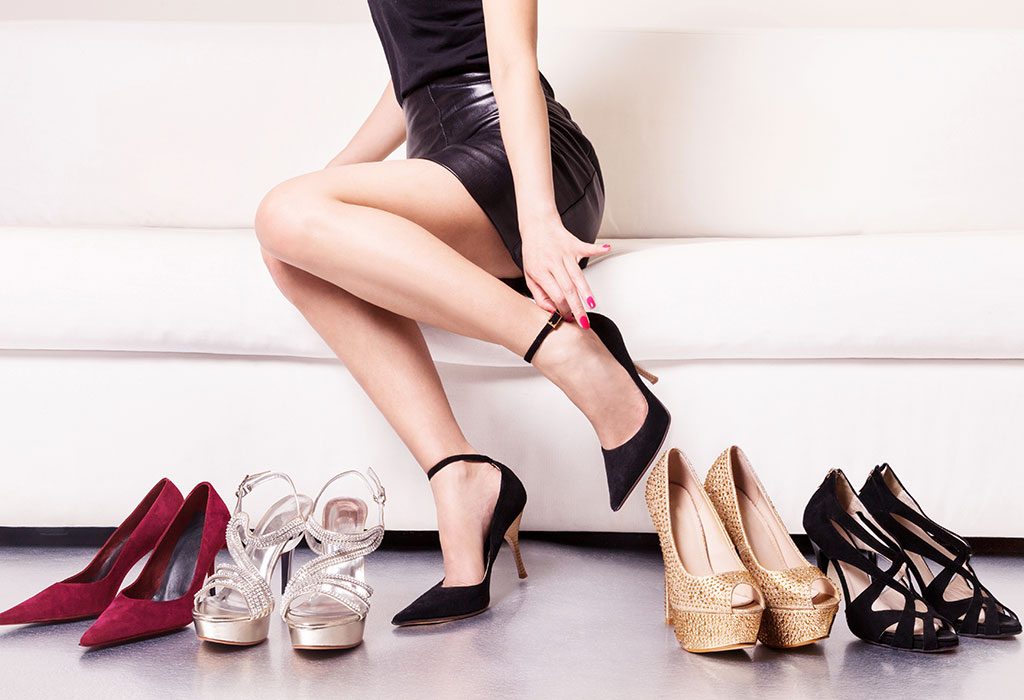 In this Article
"I have too many shoes!"- said no woman ever! We can all agree on the fact that shoe love is true love. Style is a deeply personal expression of who you are, and every time you dress up, you are asserting a part of yourself. Heels can give you the right amount of confidence and make sure that you rule the world with your stylish strut. Having the right pair of heels is key to nailing a flattering overall look. A pair of heels gives you the power to move differently, walk differently and feel a whole lot more confident! Heels make your body sway to a different tempo altogether. Women should always remember to chase their dreams, and in heels, of course!
15 Types of Heels and How to Wear Them
Ask a woman, and she'll tell you that her shoe cabinet is filled with various kinds of shoes. And, that is entirely justified because women depend on a good pair of shoes for any occasion. After all, they have the power to spruce up any outfit! But for someone who is a novice at the whole 'heel game', it might be difficult for them to figure out which pair of heels looks best with which outfit. And that's where we come in! If you are new to wearing heels or if heels are your go-to footwear for every occasion, this article will serve as a perfect dictionary for heels.
1. Peep Toes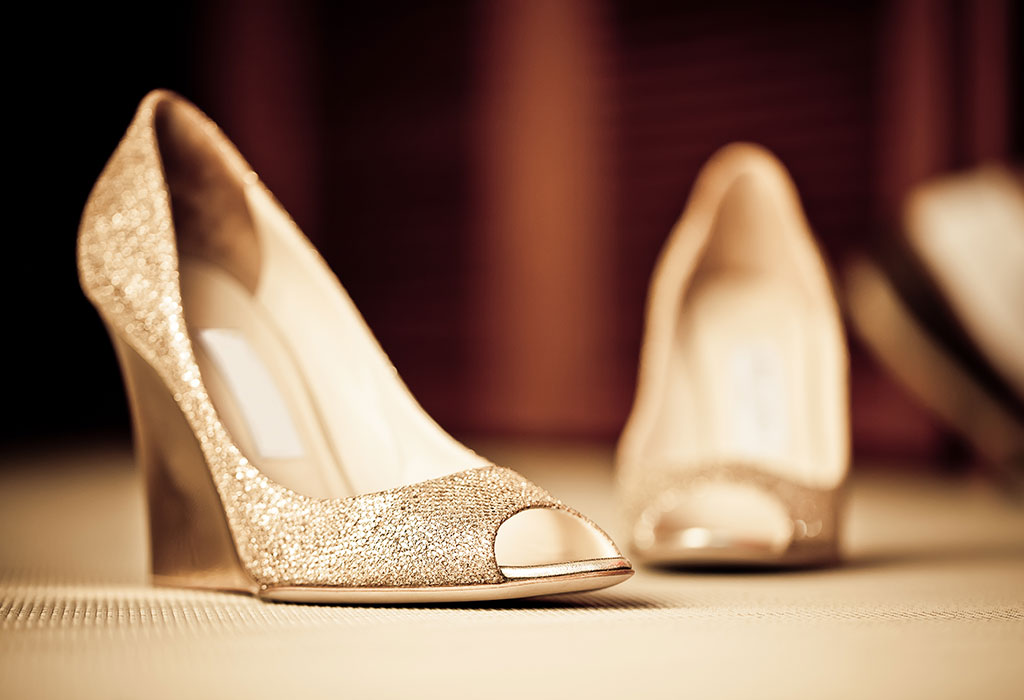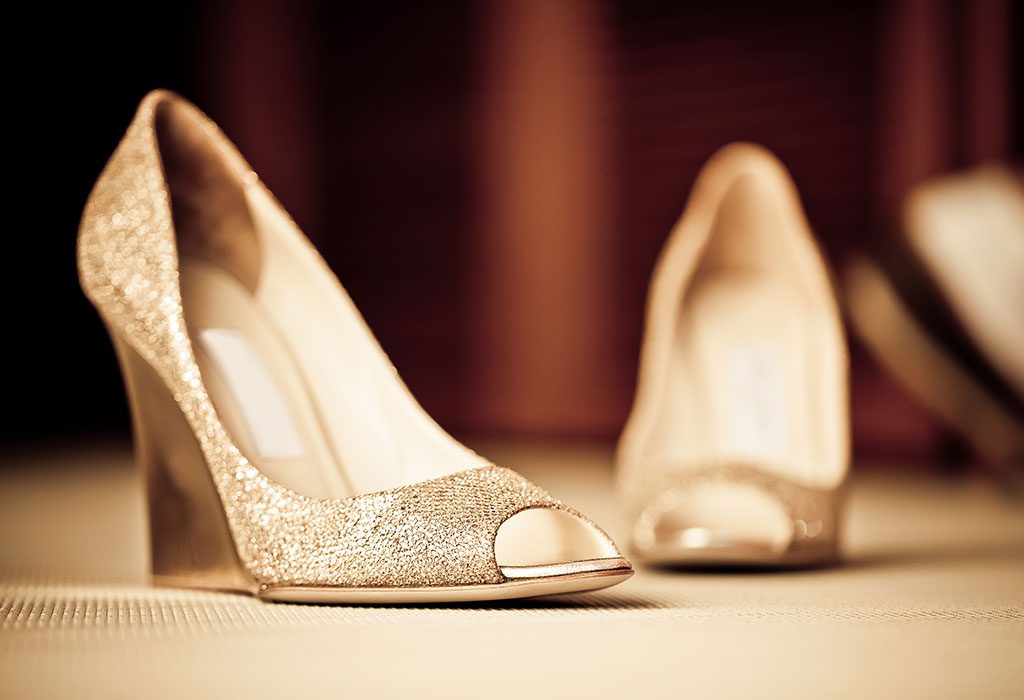 If you want to show off your pedicure and also add some extra stylish inches to any your outfits, peep toe heels are perfect for you. Somewhat of a tease, these heels come in various shapes and sizes. They have a small opening at the front which allows your toes to show. All you need is a pop of colour to show off on your toenails, and you are good to go.
How to Style Them: You could pair them with slim-fit tapered trousers, or ankle-length jeggings. It would also go well with angrakha style kurtis. Make sure to paint your toenails with some bright colours to make them pop and to add some spunk to your outfit.
2. Slingback Heels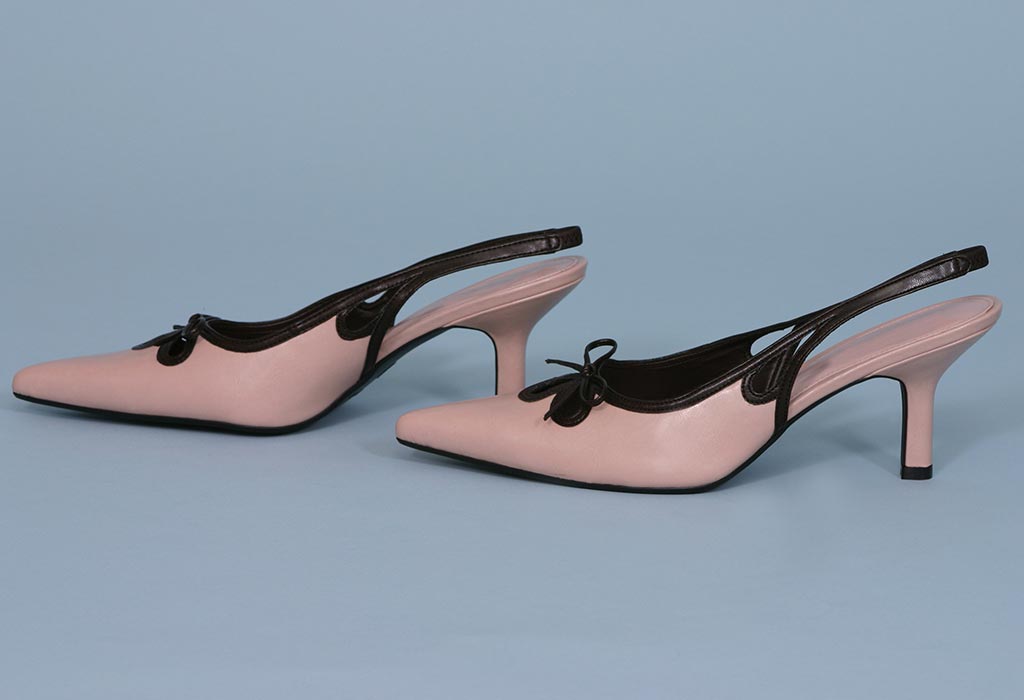 Slingbacks are meant for you if you want some stability in your high heels. They have a unique strap that hooks towards the back of your ankle. It doesn't cinch your entire ankle as an ankle strap heel does. So, if you have an issue with regular stilettos that make you feel wobbly or insecure, these heels are ideal for you.
How to Style Them: Even though these beauties can go with any of your outfits as they are convenient, they look great with dresses as you can show off your pretty ankles. You could also wear them with boyfriend jeans or mom jeans but make sure you roll them up a little, just so the slingbacks are visible.
3. Ankle-Strapped Heels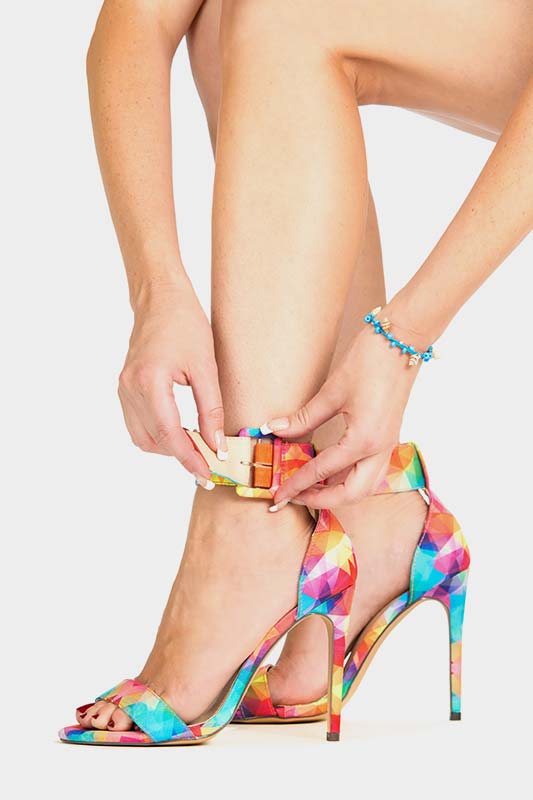 Very similar to slingbacks, ankle strap heels offer more support. These heels have a strap that is cinched at your ankle, so walking in them becomes much simpler. If you are one of those people who always wear strapped footwear because you like the feeling of stability and security when you walk, then these heels are perfect for you!
Quick- tip: If you are conscious about your legs, wear thin ankle straps as that will make you look taller. But if you have skinny legs, go for broader ankle straps.
How to Style Them: You could team these heels with a pencil skirt and a tucked-in shirt. These heels are perfect for office-goers who want to keep it formal but want to close those deals in heels. You could also wear them with wide-legged trousers or formal dresses.
4. Wedges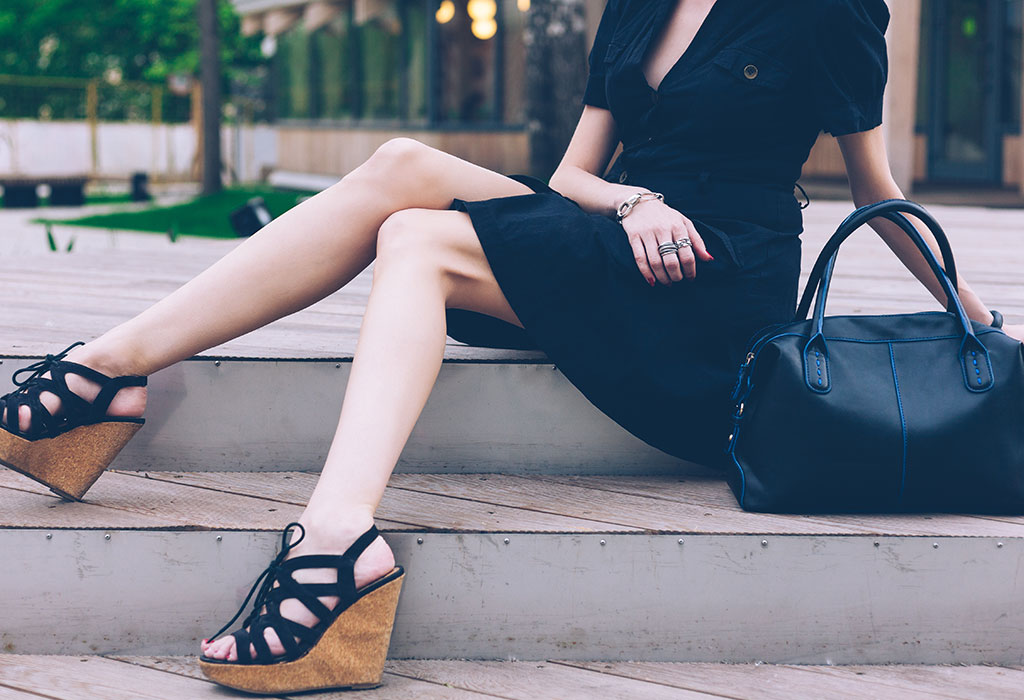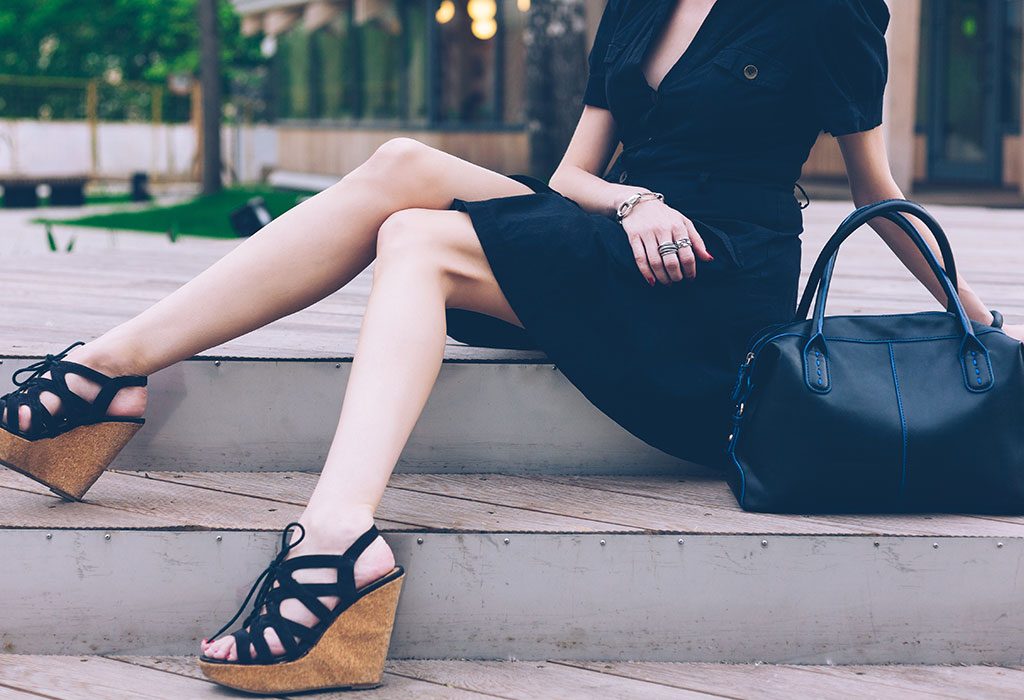 Wedges are for girls who want additional height but without the additional pain. If you are someone who refuses to walk around in 6-inch stilettos, then these ultra comfy wedges are perfect for you. They are elevated, but unlike other heels, the weight is equally distributed throughout, making it comfortable to walk. Wedges are the kind of heels every woman should own. They are also great for new moms, who want to look fashionable but find it troublesome to walk in pointed heels.
How to Style Them: Since they are comfy, you can wear them basically with everything. They can be your go-to shoes if you want to dress down a bit but also want to have a hint of oomph in your outfit. They also look great with Indie-style maxi dresses.
5. Cone Heels
As the name suggests, these are like having ice-cream cones on your heels. They are slightly wider at the sole and taper as they go down. The best part about cone heels is that it gives your foot more relief compared to other heels because the heels are thicker.
How to Style Them: They are a quirkier version of your pumps so you could wear them with any casual outfit, but if you want to do justice to your cone heels, wear them with anarkalis, or a skirt with a flowy hemline.
6. Pumps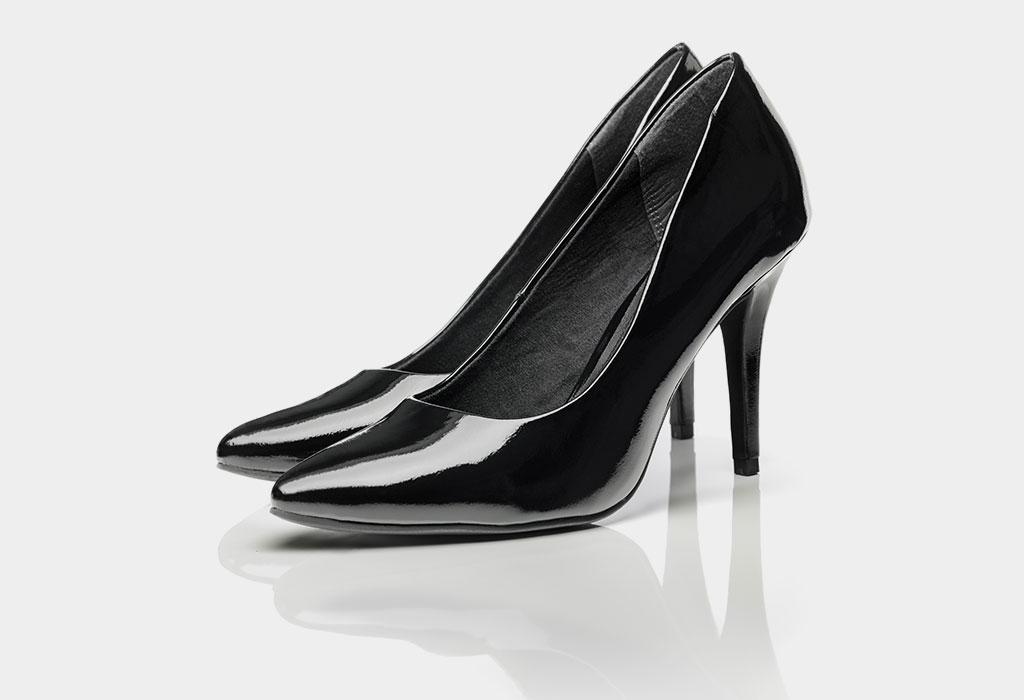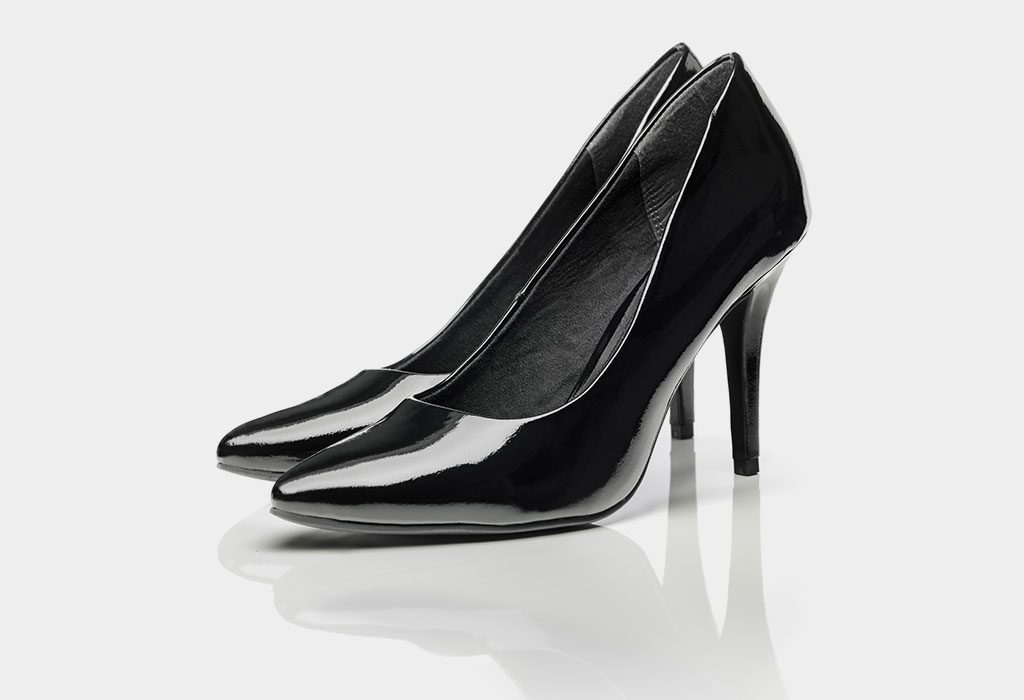 This classic pair of heels add a touch of sensuality and elegance to your look and is perfect for work wear. They are very much like stilettos but are lower in height. The front is typically low cut which makes them easier to manage than stilettos.
How to Style Them: Pumps are an everyday essential and can be worn with both, casual and formal outfits. You could team them with a pair of straight cut jeans, with wrap-around long skirts or even pant-suits. Pumps are something that you can add to either dress up or dress down any outfit.
7. Kitten Heels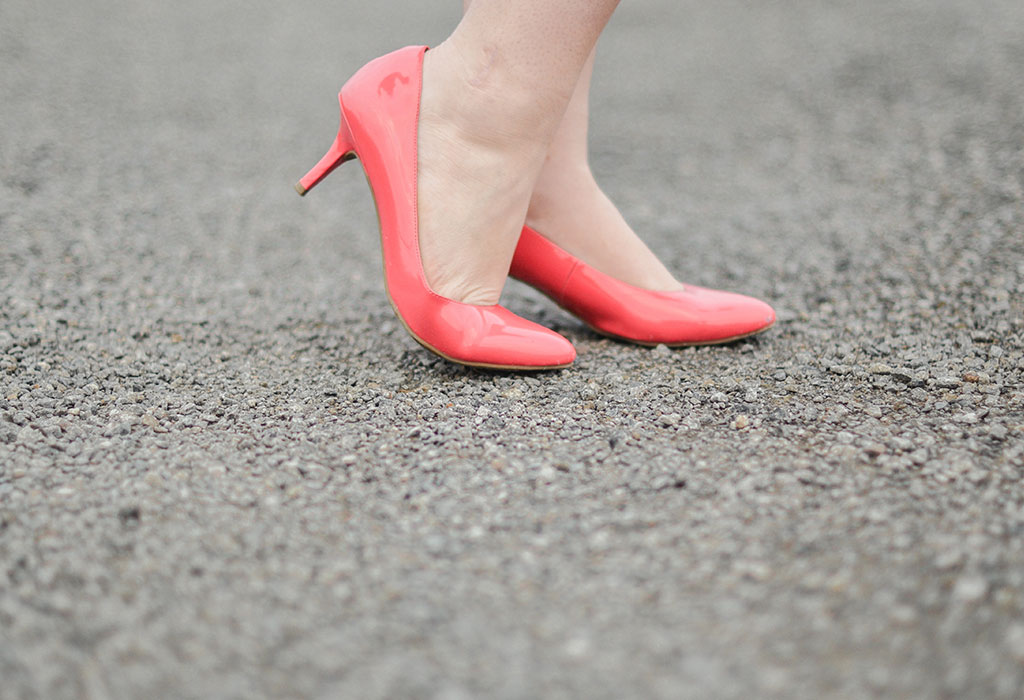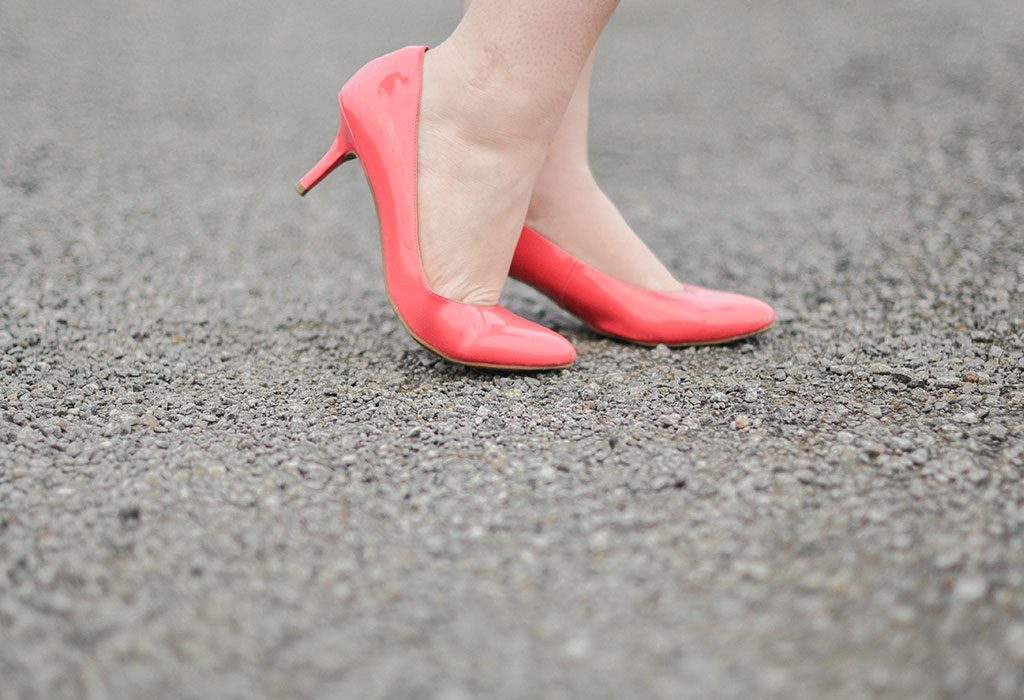 Kitten heels forever go hand-in-hand with Audrey Hepburn. If you are someone who cannot walk in sky-high heels but want an inch of lift to elevate your style, then kitten heels are your answer. These heels give you a little bit of height while still allowing you to move around comfortably.
How to Style Them: Kitten heels are perfect for professional occasions. They would make an ideal addition to your ensemble for a whole day at the office or a casual evening outing. They look great with well-fitted denim, pleated skirts and even dresses.
8. Platform Heels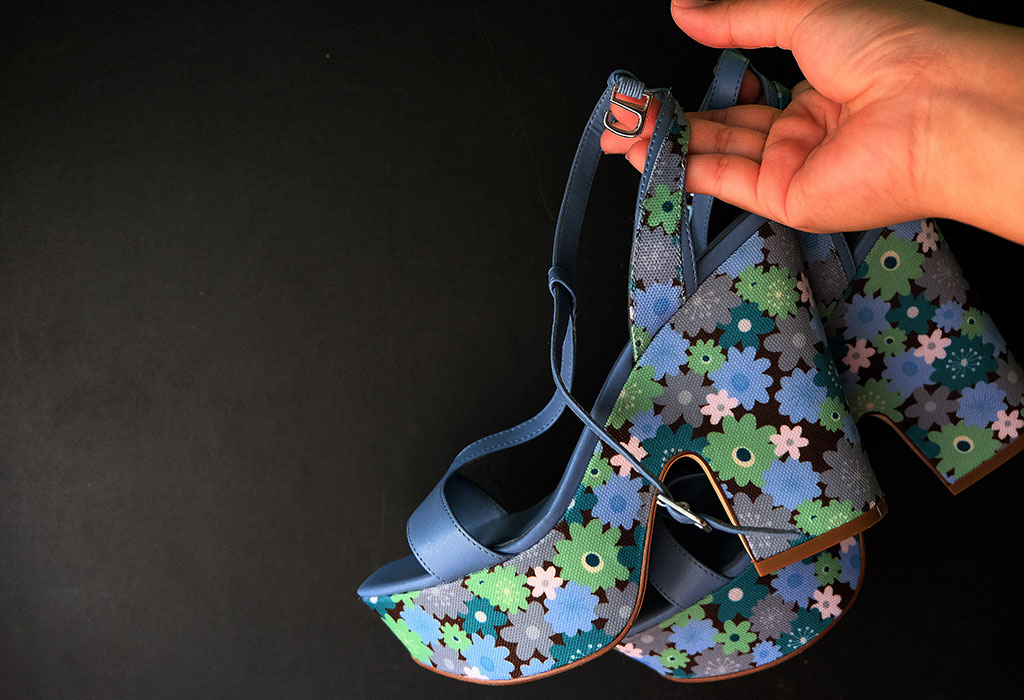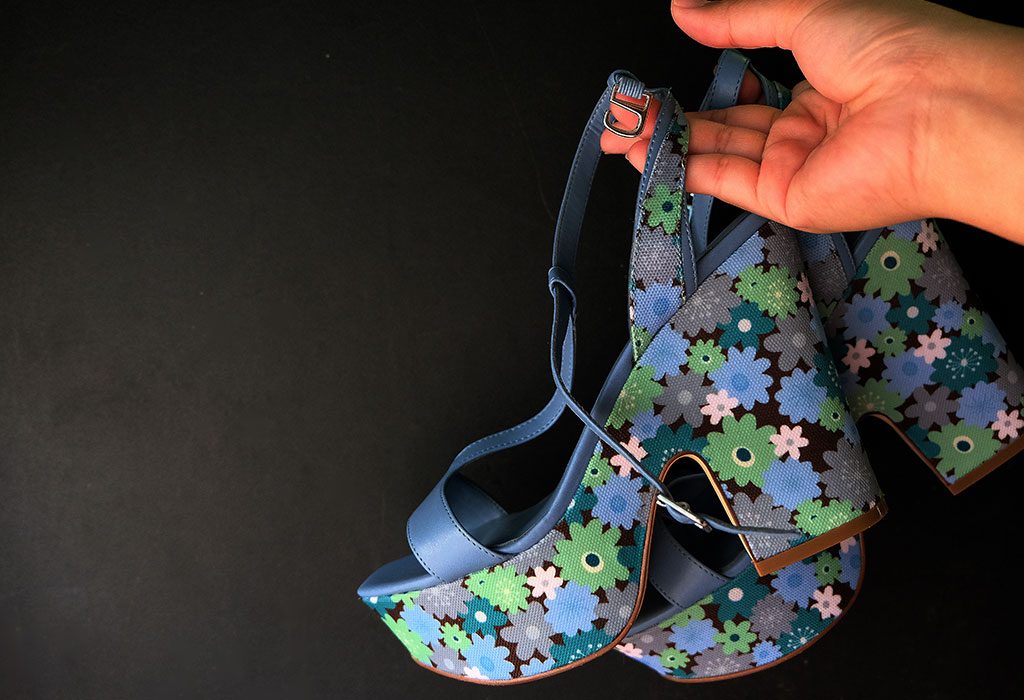 Platform heels are one of the most comfortable types of heels you can own. If you want to go for something that is not as casual as flats but not as formal as a stiletto, platform heels are your go-to footwear. These heels are thick and chunky on the front, giving the shoe a stable platform, making it more comfortable to walk around.
How to Style Them: Platform heels can be worn with skinny jeans, corduroy pants and even shararas if you want to go a little ethnic. You could carry off these heels with a casual day outfit as well as with an evening outfit.
9. Spool Heels
Spool heels, also known as hourglass heels, are a blessing in disguise for people who have just started wearing heels on an everyday basis. They are wide at the top and bottom and relatively narrow at the centre, which makes it easier to create a balance. Spool heels are supposed to be perfect for the workplace as they provide both comfort and height.
How to Style Them: These heels look marvellous with pant-suits and pencil skirts. They also look amazing with boot-cut pants or jeans. Spool heels are an everyday essential for office goers.
10. High-heeled Boots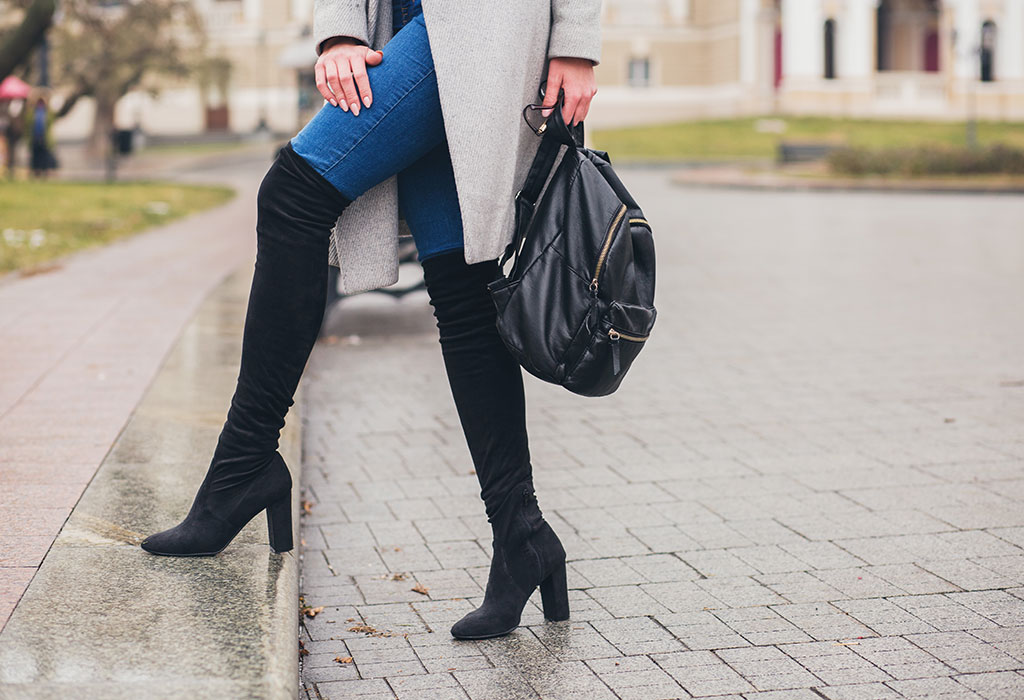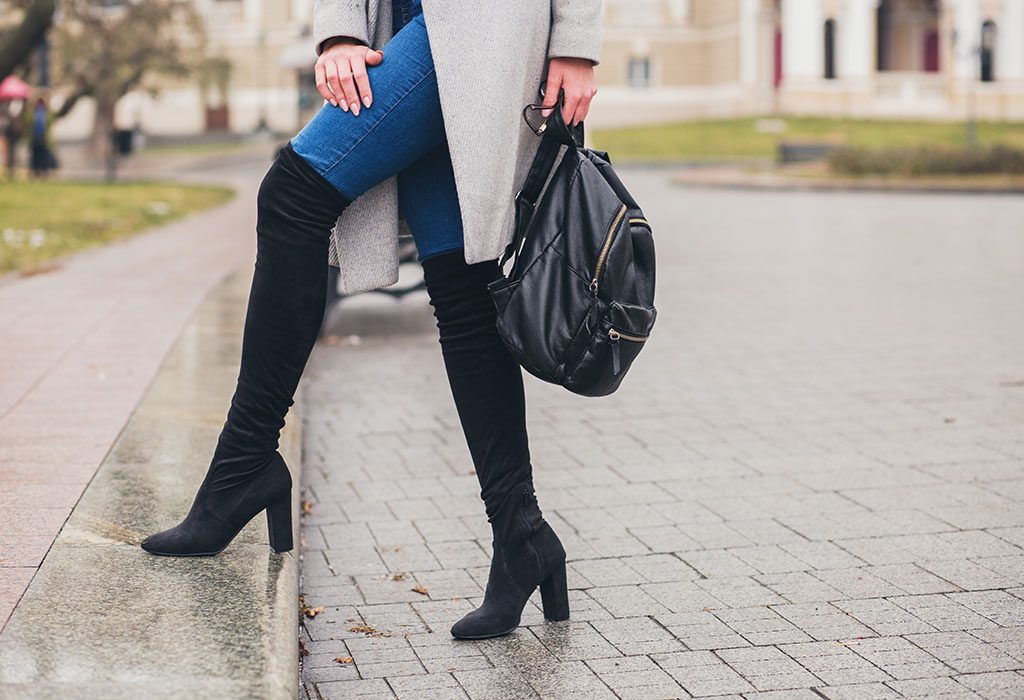 There is nothing more appealing than a woman walking in these high-heeled beauties in winter. These are classic must-haves for your shoe closet. They can reach up to your calves, knees or even thighs, depending on how you can carry them off. High-heeled boots add an element of edginess in your outfit. If you are a connoisseur for heels and are comfortable pulling them off, then nothing should stop you from wearing these beauties.
How to Style Them: These go very well with tapered ankle-length jeans, shirt dresses, and black leggings.
11. Ankle Booties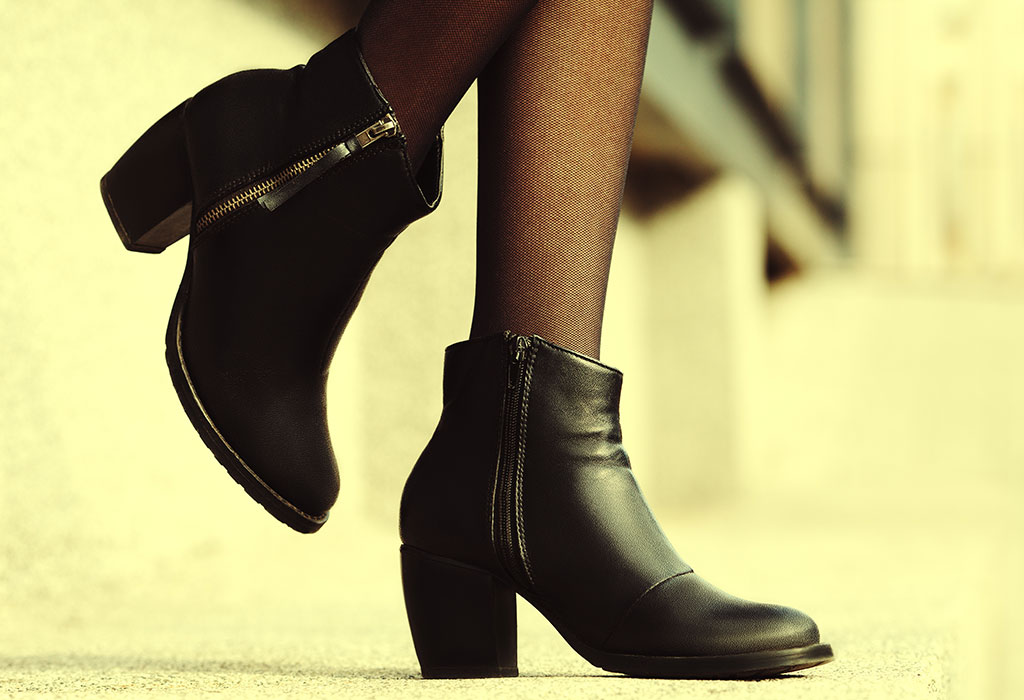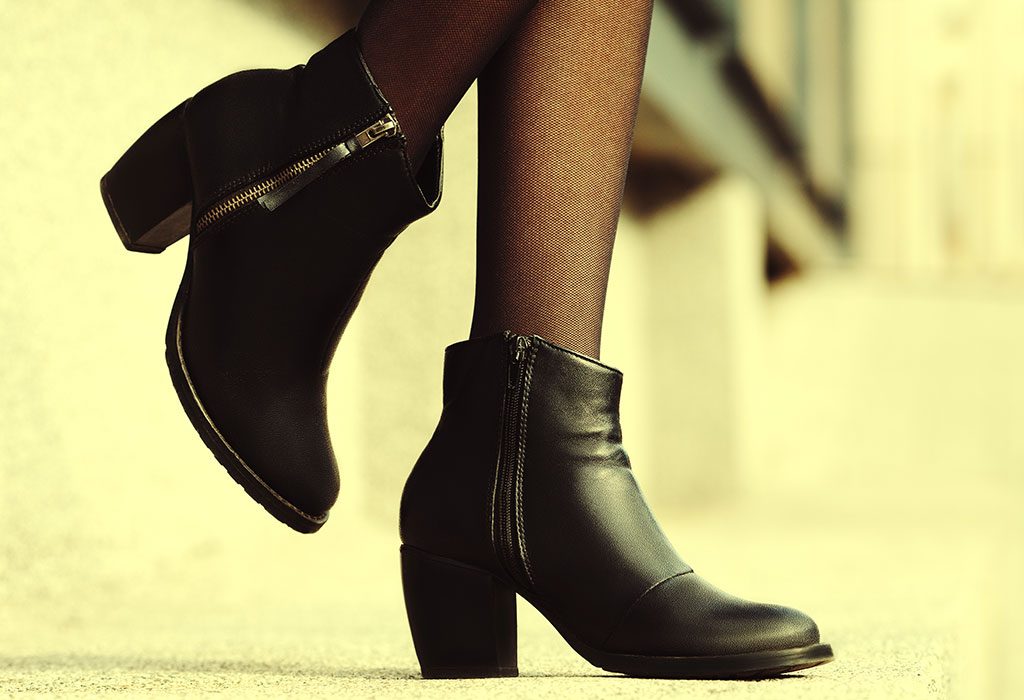 Ankle booties are like regular boots, but they end around your ankles. They are great for the cold weather when you don't want to go overboard with high-heeled boots, but still, want to keep your feet warm yet stylish. These booties add a little style to your winter outfits and also gives you the right amount of edge that your outfit needs. They are available in all styles ranging from chunky booties, lace-up booties to open-toe booties.
How to Style Them: You can pair these booties with straight cut jeans, denim skirts, poncho dresses and even dhoti pants if you want to try something different. Even though black ankle booties are a classic, you could also opt for the camel-coloured ones if you're going to try something different.
12. Corset Heels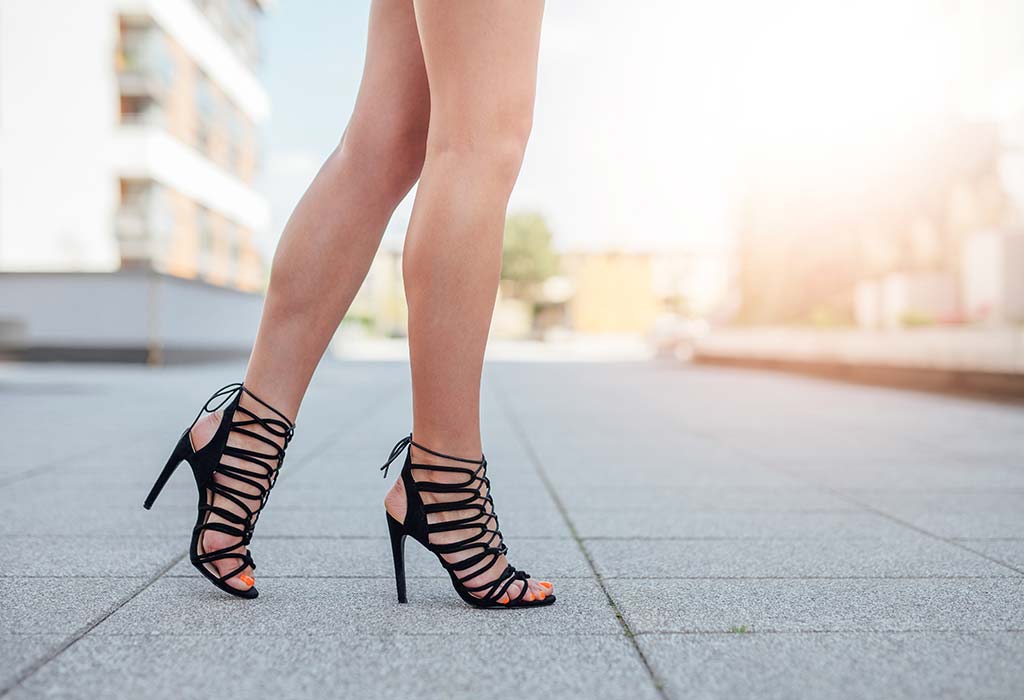 Corset heels are very much like gladiators but with heels. As the name suggests, the front of the shoe resembles a corset dress, and they are an actual manifestation of the corset style. Just like Elizabethan style gowns, they are laced, closed, and tight.
How to Style Them: Corset heels look best when they are paired with well-fitted trousers or denim. They also look great with A-line dresses.
13. Mules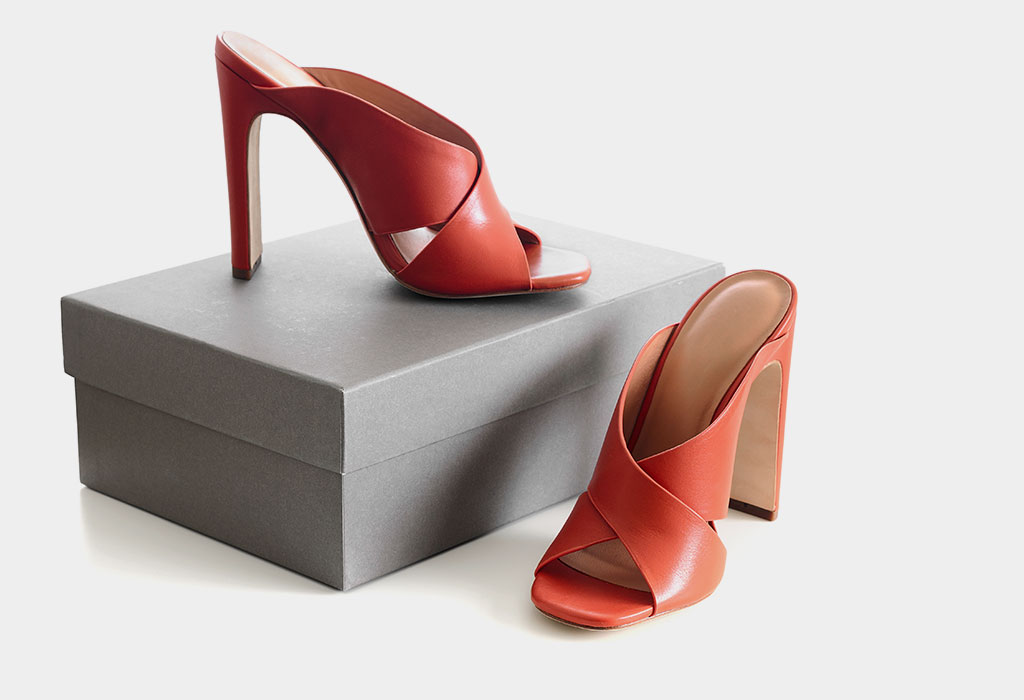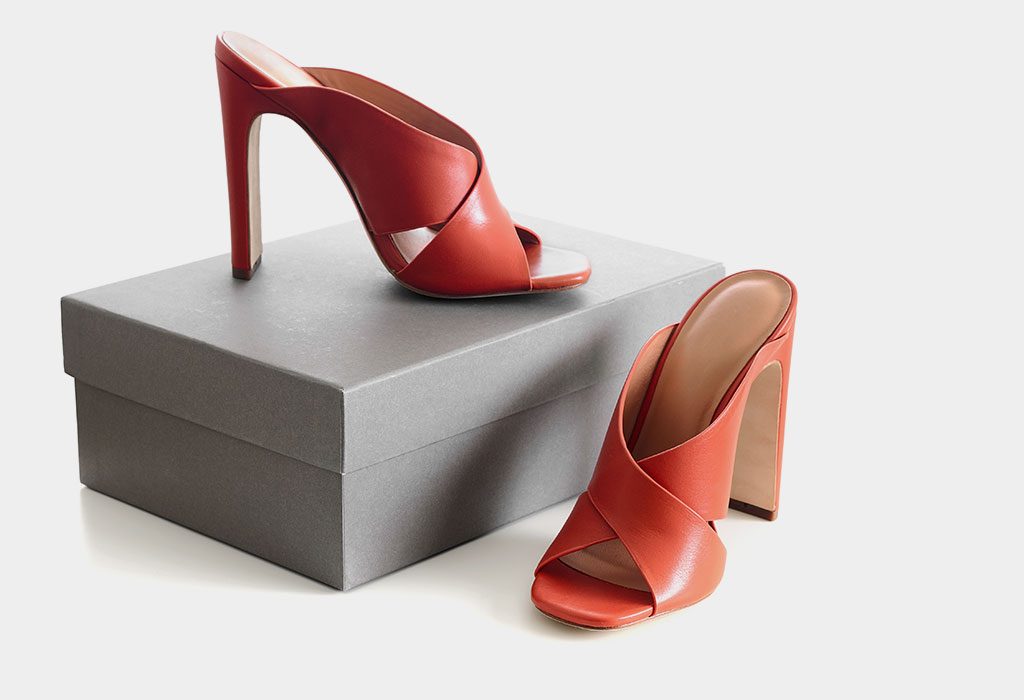 Mules were pretty much in trend in the '90s with their half-open, and half-closed top. They are back in fashion and thank God for that! They take the shape of your feet and are well-defined. Also, they are insanely comfortable!
How to Style Them: Mules work perfectly with flared denim, cropped trousers and midi skirts. They can be paired with outfits which have ruffles in them. As they are the cooler versions of pumps, you can wear them to work looking the best combination of formal and chic.
14. Oxfords
Oxfords will give you a full-on Victorian vibe and school time feels. They are high heels but have a flat base in the front. They are mainly elevated formal shoes. Seeing that old trends are coming back in new ways, Oxfords are a shining example.
How to Style Them: Oxfords would look great with mom or boyfriend jeans and cropped black trousers. You could also wear them with a classic black leather jacket and white shirt.
15. Stilettos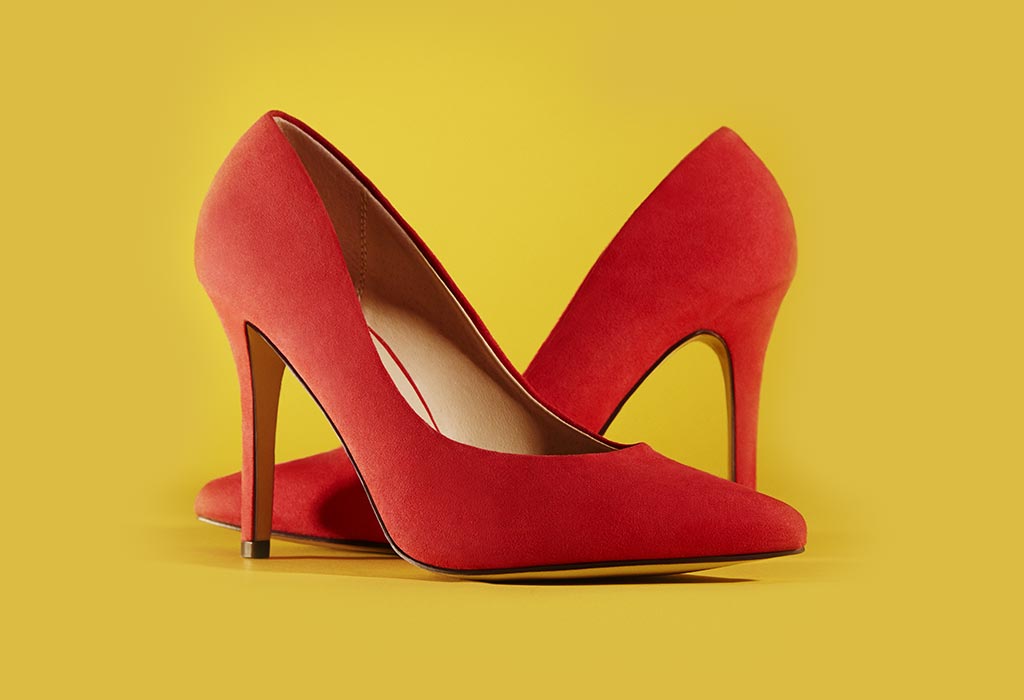 This fashion masterpiece does not need any introduction, but we'll give one anyway. Stilettos are the God of all heels, and once you've mastered walking in these babies, there's no looking back. Stilettos can go up to 8 inches high and come in different shapes, sizes and materials. This is one type of footwear that every girl's closet should have. As we all know, a stiletto is not just a shoe; it's an attitude.
How to Style Them: A classic pair of black or nude stilettos are all you need to wear for office, an evening party or a casual outing. They go with anything and everything, that's how versatile they are. They also look fabulous with formal skirts and dresses.
By now, we all know that there is a different kind of heel for every occasion and every preference. At least, now you know what to wear the next time you're going out depending on your mood or outfit. While we all are trying to walk in our stilettos and trying our best to be a pro at it, continue to hoard more shoes and spread some more shoe love.
Also Read:
Embellished Juttis – Your Wedding Season Staple
Simple Steps to Soothe Heel Pain
How to Store Shoes in a Small Space