Travelling with Your Pet – Tips for a Hassle-free Journey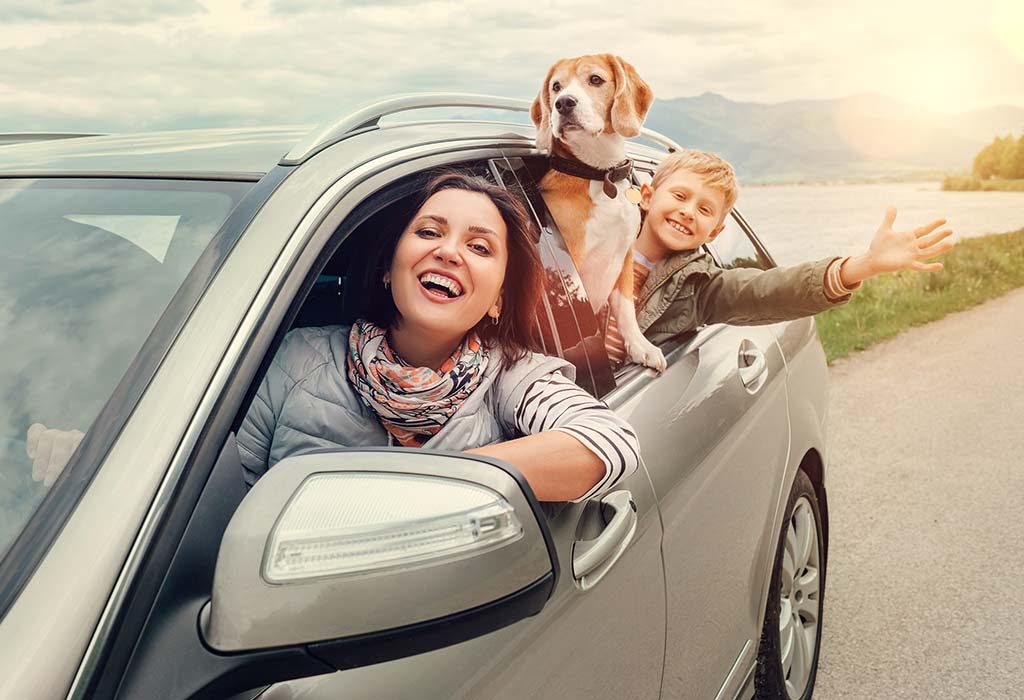 Travelling with your pet can be difficult, especially if it is a long distance journey. Whether you are going somewhere for leisure or for work, you need to ensure that you choose the safest and comfortable mode of transport, which is safe for your pet as well. Follow these tips to plan out a happy and stress-free journey.
Basic Tips to Consider While Planning a Trip with Your Pet
Some basic tips to ponder upon while planning a trip with your pet are as follows
1. Book Your Ticket Well in Advance
While travelling with your furry pet, it's essential that you book the tickets well in advance. There are many benefits to this, most of the airlines and trains have a set capacity and seats to carry pets which are obviously available on the first-come-first-serve basis; booking early will ensure that you get the seat before it's gone. The same rule applies to hotels as well, confirm the bookings of your hotel or apartment and also ensure that it's pet-friendly.
2. Get a Customized Pet ID Made
It's important that your pet always bears an ID tag that has its name and your contact information. Ideally, it is recommended that pets, especially dogs must be injected a microchip. A microchip is a tiny chip which can be easily injected on your pet. This microchip is specially programmed and contains a unique ID number; if your dog gets lost, then you can easily find it with the help of this microchip.
3. Carry All the Essential Medical Reports
It's crucial to carry all the medical reports, documents, vaccination details of your pet while you are travelling. Check in advance whether any specific rules are mentioned with the airline you are about to travel regarding the pet's passport requirements and medical information. It's better to carry the reports always whether you are travelling by airways, roadways, or railways.
4. Go for an Approved Pet Carrier
Get a customized pet carrier made for the travel. Don't forget to check with the airlines or railway for express information regarding the pet carrier. Once your carrier is officially approved tag the important information regarding your name and contact information in clear letters so that the authorities can contact you in case of an emergency.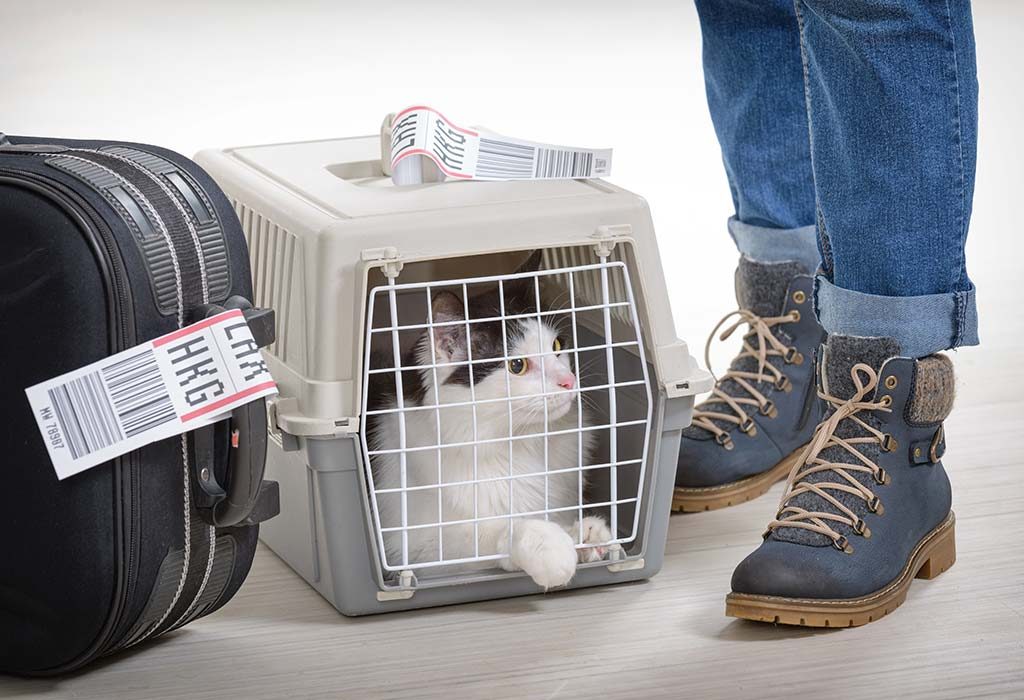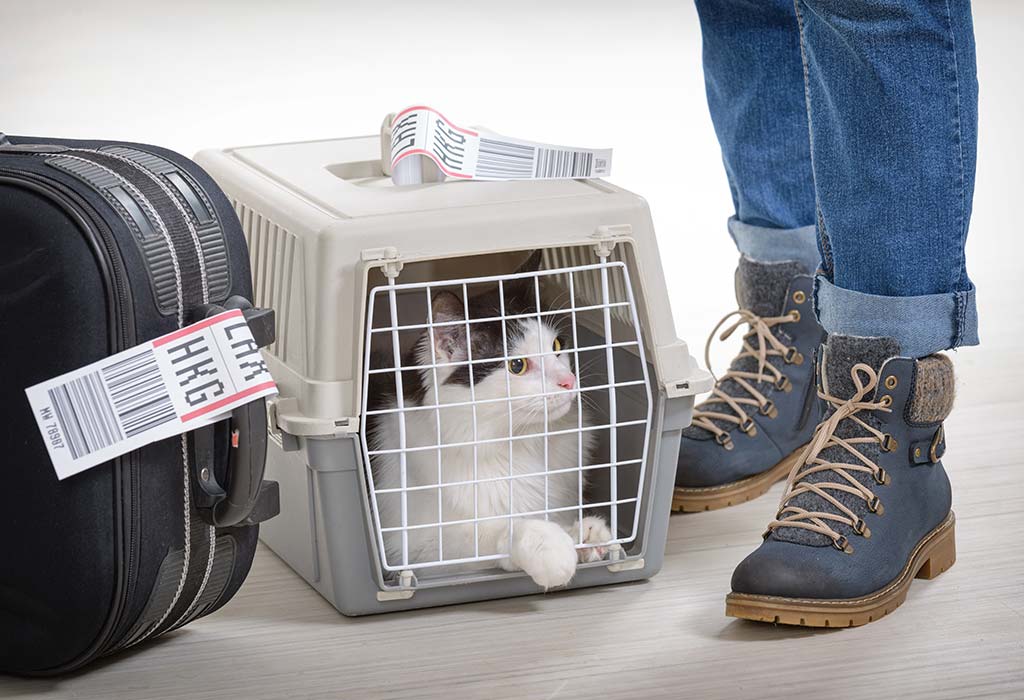 5. Make Your Pet Familiar with the New Carrier
Once your pet gets used to the pet carrier, your life would become easier. Now it's upon you how you do that. A great tip is to set the bedding, and his favourite treats in there so that your pet gets enticed to get into the new carrier. Once he starts feeling comfortable inside the carrier you have nothing to worry about.
6. Follow a Disciplined Schedule
Set up a schedule for feeding your pet and try to maintain it even while travelling. Following a timely meal schedule will keep your pet healthy and active. It is suggested that you feed light meals before a long journey in order to avoid nausea. Also, it's best to carry home cooked food and bottled water only. A sudden change of diet might cause stomach upset in your pet.
7. Let Your Pet Get Used to the New Place
Once you reach your destination, it's important to be with your pet for a while at least until he gets settled in the new environment. Play with him or talk to him to make him feel relaxed and at home. Generally, a buffer time of 24 hours is enough for the pets to get used to the place after which you can leave them alone if needed. You know what's best for your pet so act accordingly to make the stay comfortable for him.
8. Go Shopping for all the Right Accessories
Before travelling, shop for all the right accessories like toys, comfortable bedding sets, harness, leash, food bowls, etc. It's important to carry the toys as it will give your pet a feeling of being home even if you are away from home. It's advisable to carry the bedding or blanket of your pet in which he sleeps regularly. Just place your shirt on the bedding for your pet to get comfortable and feel your presence around.
How to Travel Safely with Pets
Be it roadways, railways, airways or waterways your pet's safety comes first. Here are a few tips to embark on a safe journey with pets.
1. Road Trips
Road trips are probably the best way to travel to some place if you are taking your pet along. Often people are sceptical about how to travel with pets in the car, but do not fear as it can turn out to be an enjoyable and safe journey! Most pet lovers prefer a road journey to travel with their pets, especially dogs. The advantages of travelling in a car include that your pet stays with you throughout the trip. You can play with them and set the pace of the journey as per your liking. Just follow these simple tips while going on a road trip: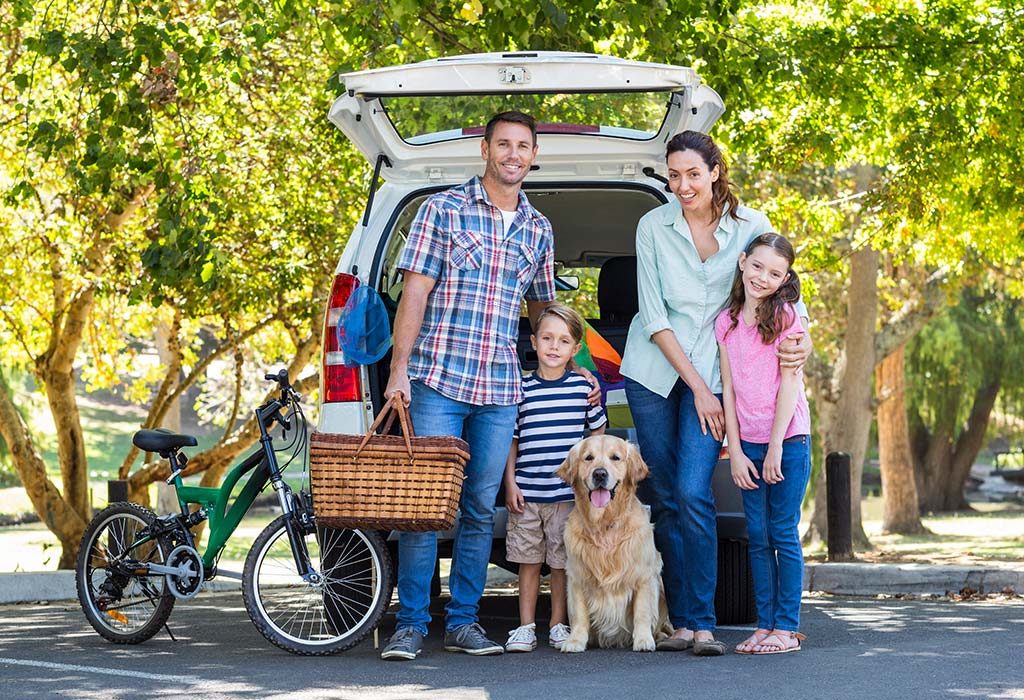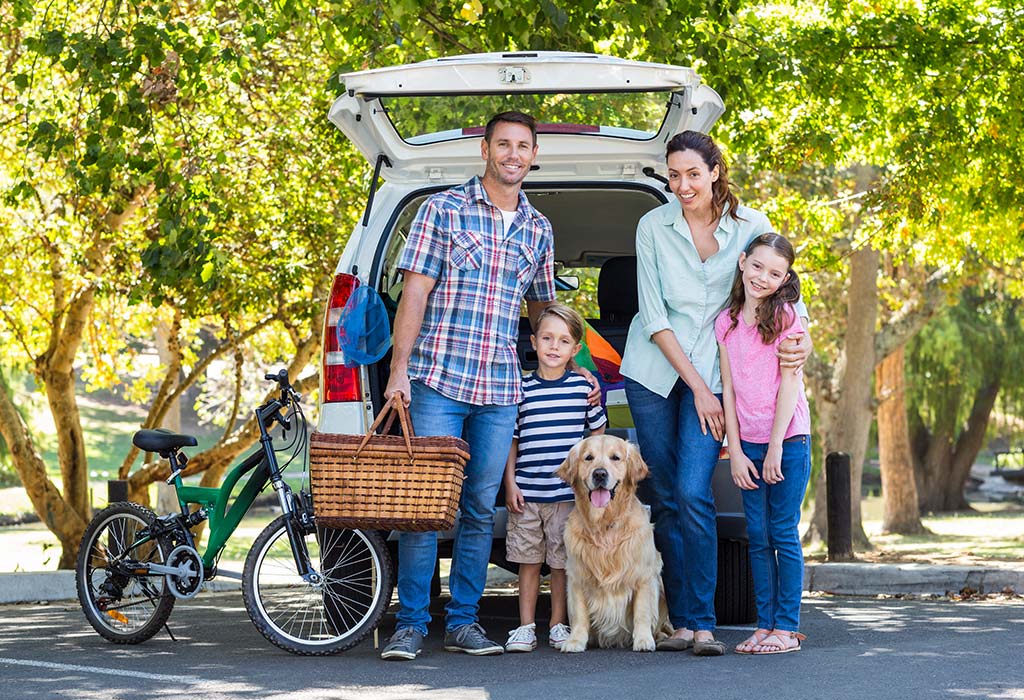 Buckle up the safety belt for your pets as well just like you do it for yourself and your children.
It's good to take small breaks in between to stretch out your legs and breathe in some fresh air. This will give your pet some time to stretch himself and also never untie the leash as he may try to act unexpectedly in unfamiliar surroundings.
Don't Leave Your Pet Alone
It's dangerous to leave your pet alone in a locked car as it can cause overheating and also scare it.
2. Train Travel
Travelling with pets on the train is quite comfortable these days. The following rules are applicable for IRCTC which will ease your worries on how to travel with a pet in the train.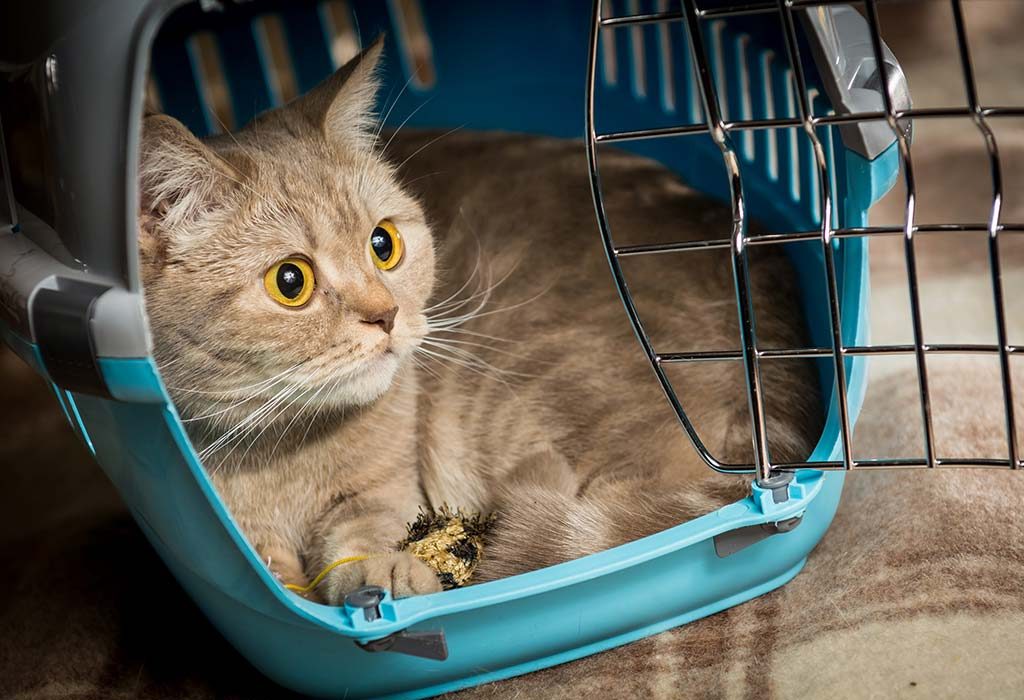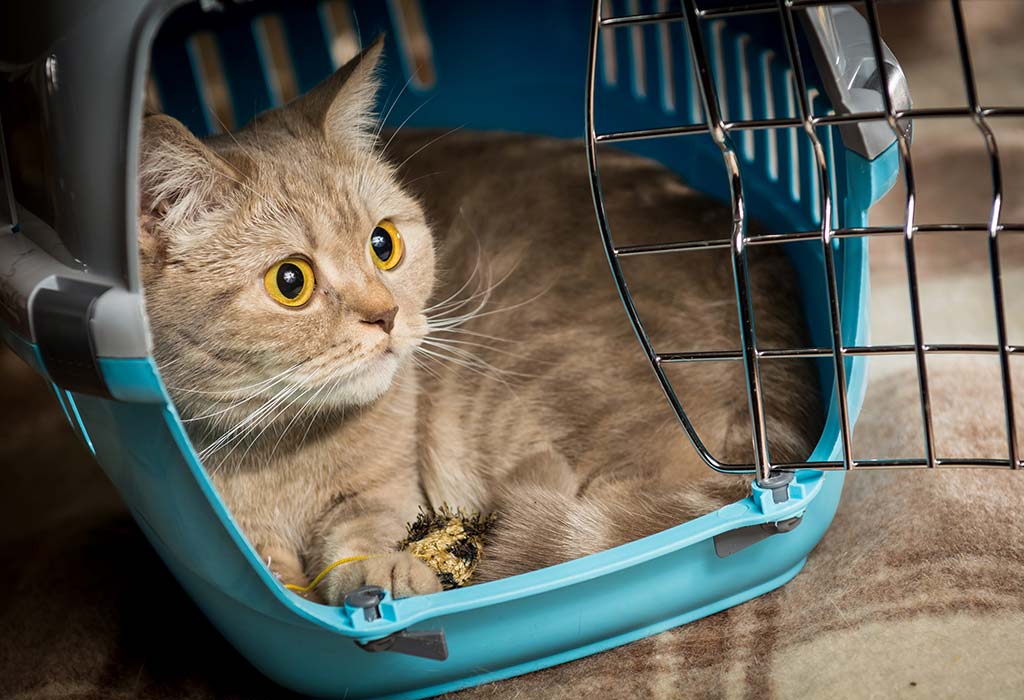 Pets like dogs are allowed to travel with passengers in First class AC and First class only, which are quite limited in all the trains. Book your tickets well in advance before the travel if you want to take your pet along with you.
If you are travelling in any other class then you can opt to carry your pet in the luggage or brake van, depending upon the train. The brake van offers specially designed boxes for dogs and cats that weigh up to 30 kilograms. Larger dogs and cats are carried in special vehicles separately.
You must arrange for the food and water of your pet well before the journey.
3. Cruise Trip with Your Pet
There are quite limited options when it comes to cruising with your pet. Very few cruises allow pets and even that at exorbitant ticket prices. For a cruise trip with your pet, you will have to book well in advance – at least 12-18 months before the actual date. They provide separate kennels for dogs and cats which include: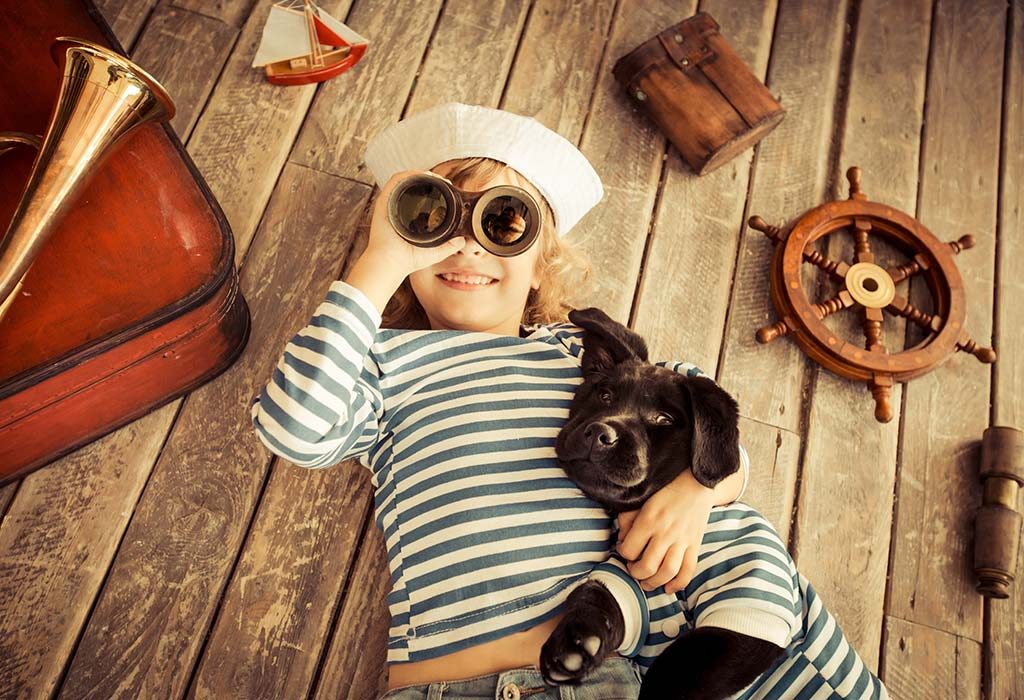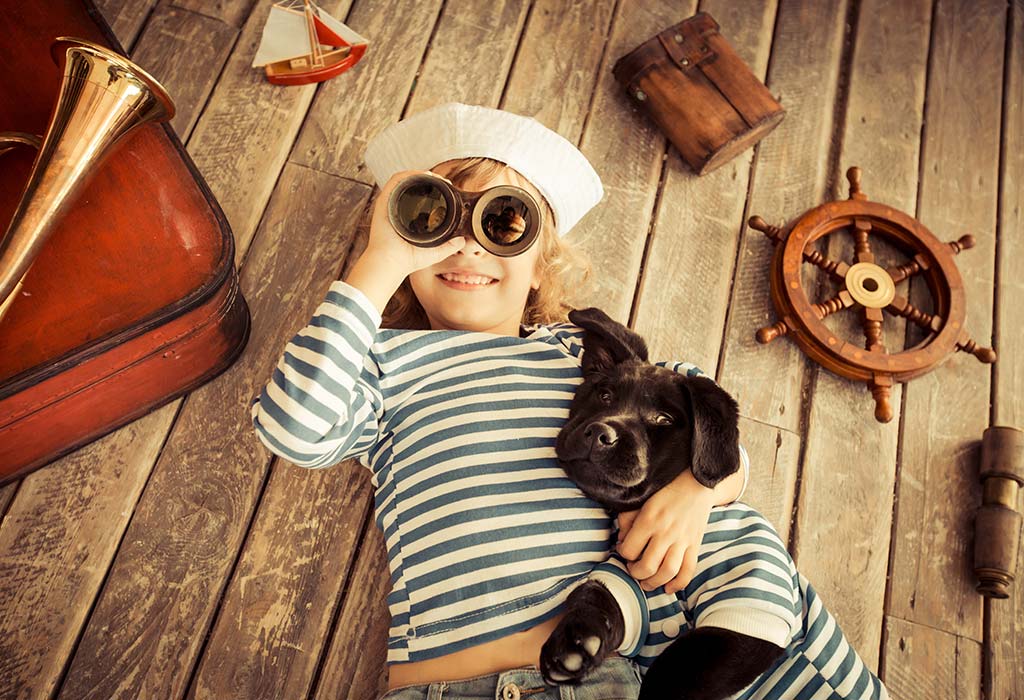 Comfortable bedding sets
Healthy food as per request
Comfortable blankets
Play toys
Currently, Queen Mary 2 is the only cruise carrier that allows pets onboard.
4. Travelling with a Pet by Airways
'How to travel with a pet on a plane' is one of the most frequently asked questions by many. Flight travels are quite safe and comfortable, especially for pets weighing below 15 pounds. So if you have a cat, young dog, rabbit, etc., then you are in luck! Regulations for pet travel rules vary on the basis of national and international flights so make sure that your carrier is pet-friendly before you book the ticket. Here are a few things you should keep in mind while travelling with your pet by plane.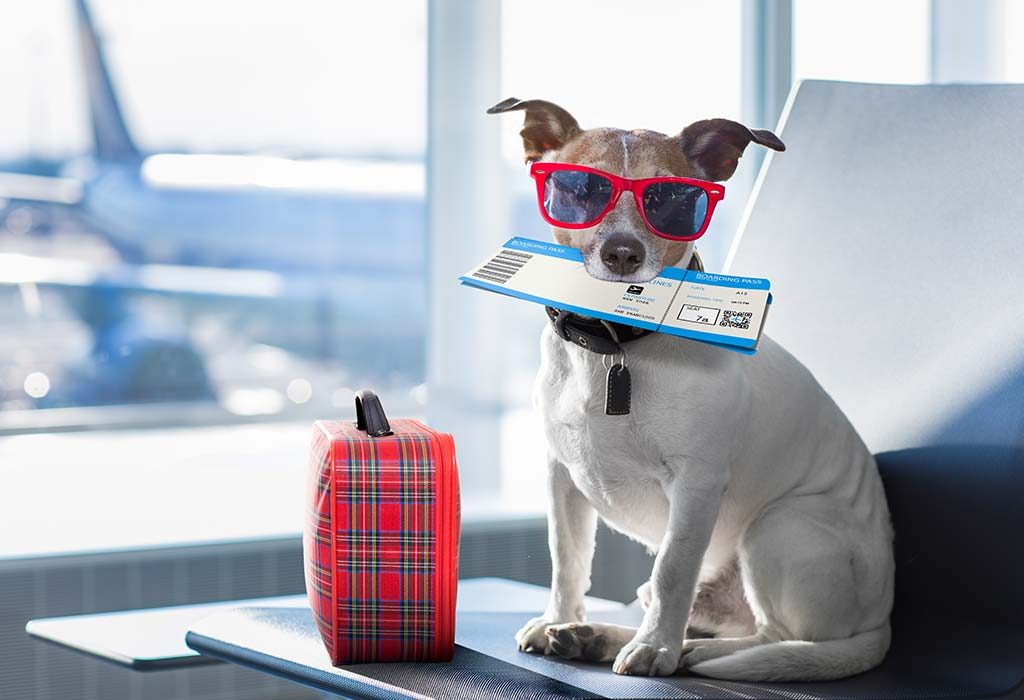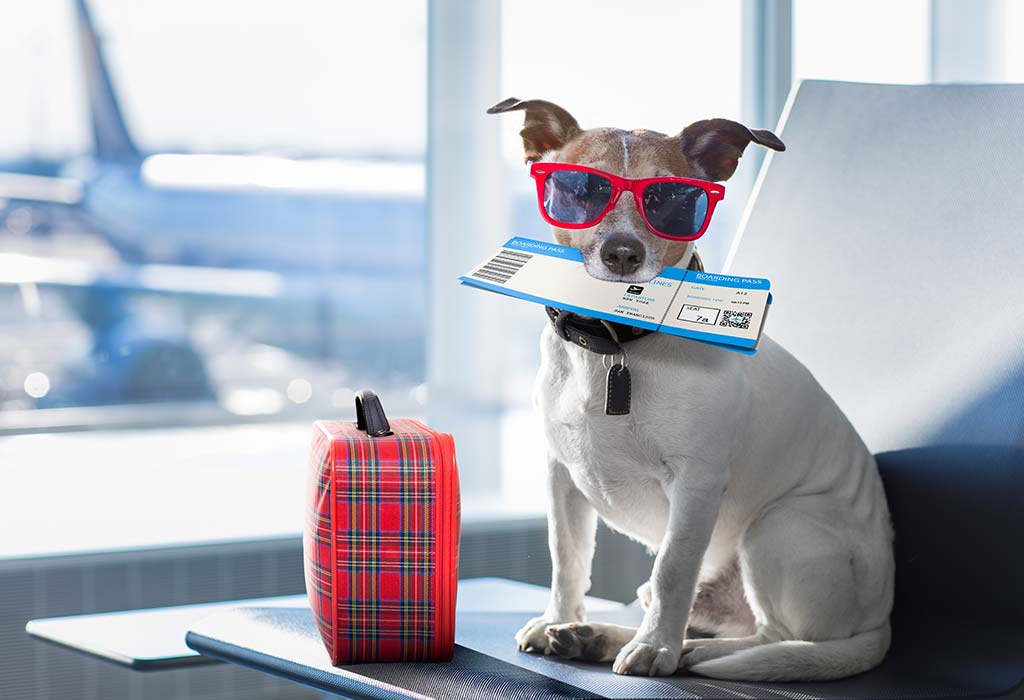 Research well before booking a ticket and carry all the medical records. Also, check with the requirements of the airlines before purchasing the pet carrier for your pet.
Go When the Weather Condition is Normal
Try to plan out your travels during milder weather; otherwise, your pet is likely to experience extreme cold or hot weather during the flight journey
Carry enough home-cooked regular food and water for your pet during the journey.
Sedating your pet before the journey will not be a good idea. It might cause unpleasant experience during the journey and also cause the risk of heart and respiratory ailments.
Make your pet wear an ID card with its name on it as well as your name and contact information.
FAQ'S
The below-mentioned FAQs will ease off your concerns regarding pet travel plans:
1. How Do I Make My Pet Comfortable during the Journey?
Travelling can be quite a challenge for pets, especially if not travelled before. Carrying a familiar toy, pillow or a blanket will make the journey more comfortable for your pet.
2. How to Take Care of My Pet's Diet during the Journey?
It's best to carry homemade regular food for the journey and stick to bottled water only. Try to feed your pet at regular interval and avoid outside food as much as possible as it can cause indigestion.
3. What All Pet Essentials Will I Need while Travelling?
Pet essentials while travelling include food and water bowls, bedding, blanket, toys, harness, and leash. In case you have a dog suffering from anxiety or stress it's highly recommended to carry a snug and cosy comfort wear for your dog.
4. Do I Need to Take My Pet for a Pre-trip Check Up?
Yes, you should take your pet for a checkup before travelling to someplace. A checkup is advisable before travelling most importantly if your pet has never travelled before or is suffering from any health issues.
After reading these pet-friendly travel tips, we are sure that you can plan out a hassle-free journey with your pet. So just relax and gear up for your next vacation with your fuzzy pet. Happy journey!
Also Read:
How to Take Care of Pet in Rainy Season
Tips for Hygiene With a Pet at Home