Top 10 Street Shopping Destinations in India That Are a Must-visit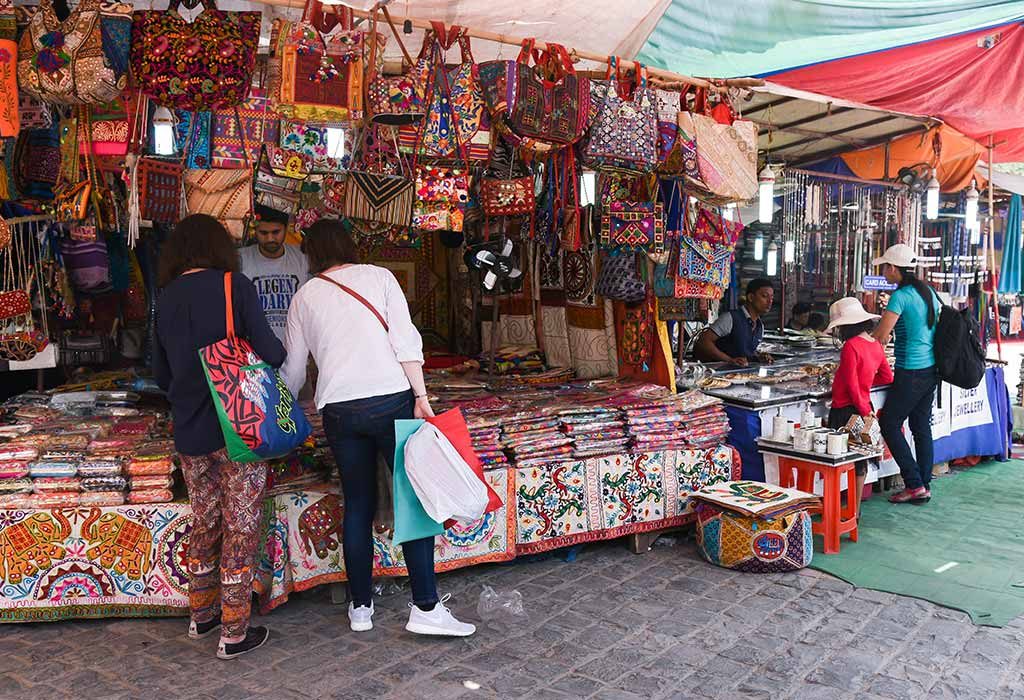 In this Article
Indian local markets are ideal for those whose idea of holidaying is more like scouting the markets and filling their pockets with souvenirs and cultural specialities. If you ask the shopaholics, you'll know for a fact that India has one of the finest markets in the world – selling quality products at competitive prices and offering a wide scope for bargaining! Irrespective of whether you're a compulsive shopper or not, local Indian markets will leave you drooling over the variety of products they offer at cheap prices.
So if you're looking forward to getting your hands on some really cute jhumkas, embellished juttis, and local souvenirs at a price that is way beyond reasonable, here's a list of the finest Indian markets that are perfect for street shopping.
Best Places for Street Shopping in India
For those who fancy street shopping, no matter what city you reside in or plan to visit, know this – there's always a local market nearby. So here's a list of the top street shopping destinations in India that lure shoppers into filling their bags with teeny stuff. (Pro tip – Ensure that you carry a large, empty bag because you're bound to bring back more than just memories!)
1. Colaba Causeway Market, Mumbai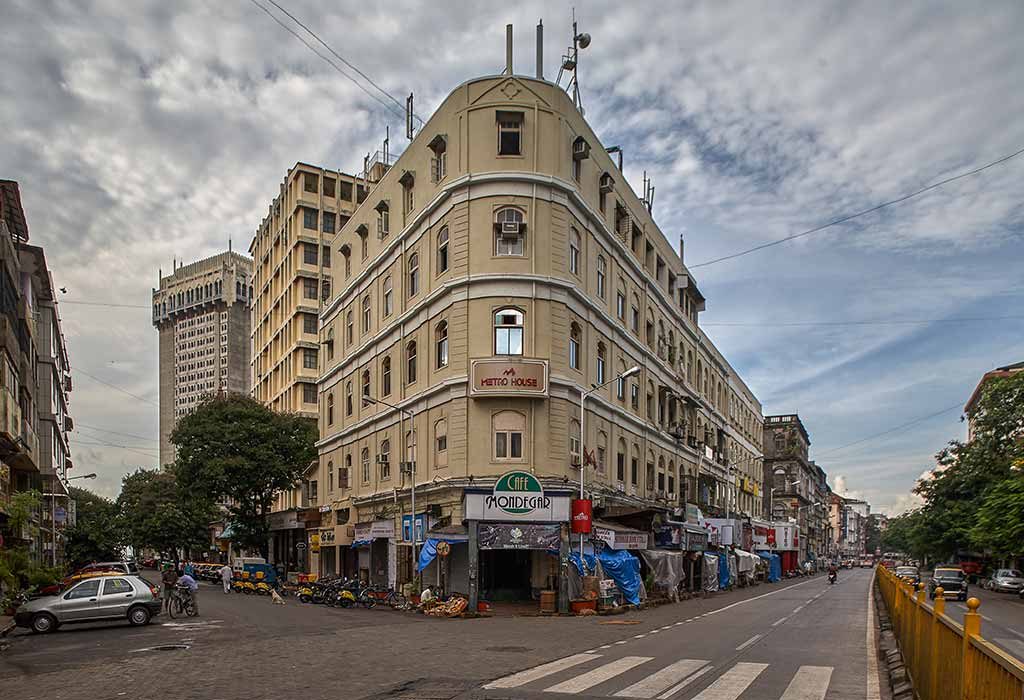 Mumbai is the first city that pops into mind when we think about shopping. Be it expensive bridal shopping or scouting the local markets, Mumbai is home to one of the best markets in India. Colaba Causeway Market is a single-lane market that holds everything from fancy clothes to antique watches. It's packed with street vendors selling bags, shoes, clothes, books, western-wear, and Indian kurtas – the list goes on! That's the thing about having more than one vendor selling similar products – you can bargain all you want! Fashionistas love the Causeway, not only because of its fashionable collection but also because there are numerous food stalls all over the market that make it easy for shoppers to grab a bite while shopping.
2. Sarojini Market, Delhi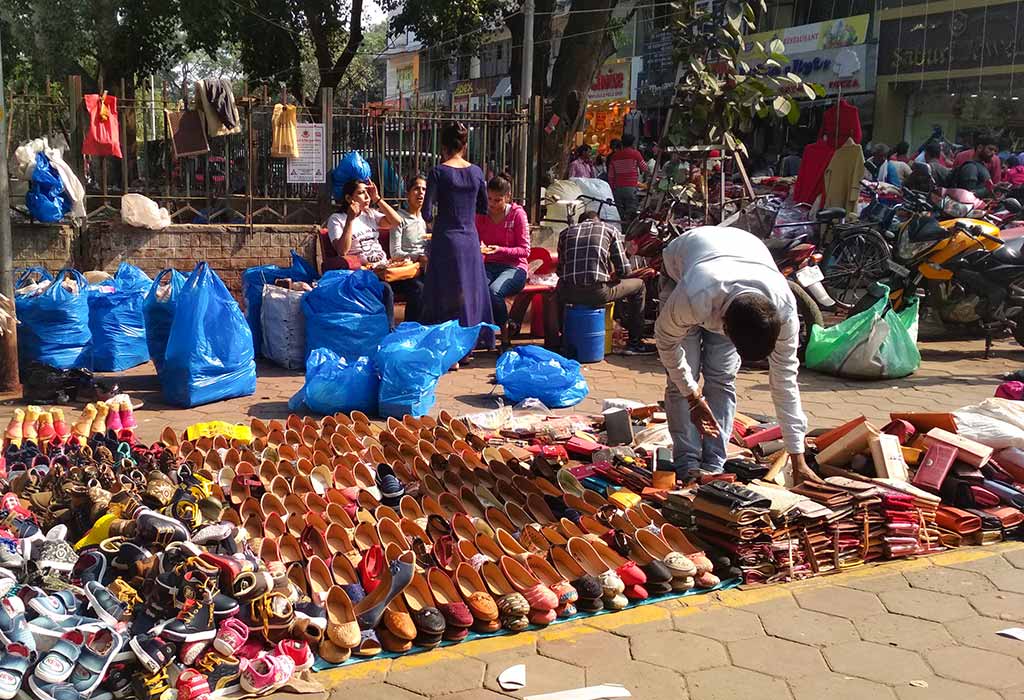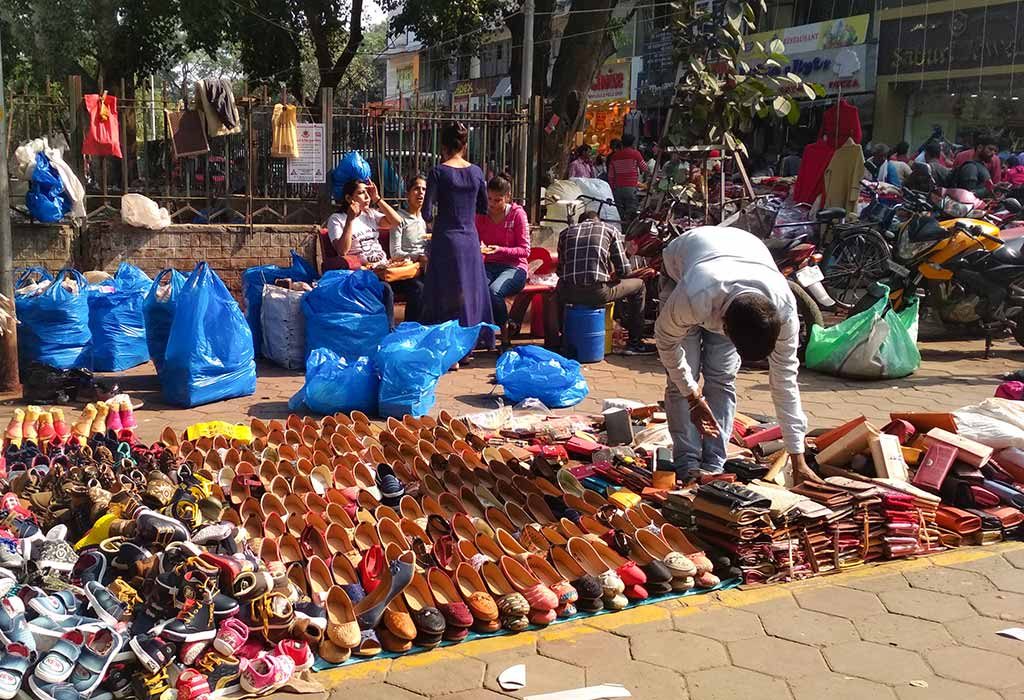 Hands down, Sarojini market is every woman's shopping paradise. This one of a kind market is one of the few places where women can get their hands on branded apparels at 1/4th of their original price. It's practically a loot! From branded tops, t-shirts and jeans to elegant kurtas, shawls, dress materials, palazzos and lingerie, this market carries a collection of trending stuff. Amidst all the shopping, one can steal a bite of lip-smacking shakarkandi (sweet potatoes) and steaming hot momos. If you're about to set foot in Sarojini for the first time, know this – wearing a basic dress will help you bargain better because the vendors quote prices on the basis of your status. Also, if you like something, make sure you act cool about it. This way, the vendor will come down to your price easily.
3. Hawa Mahal Market, Jaipur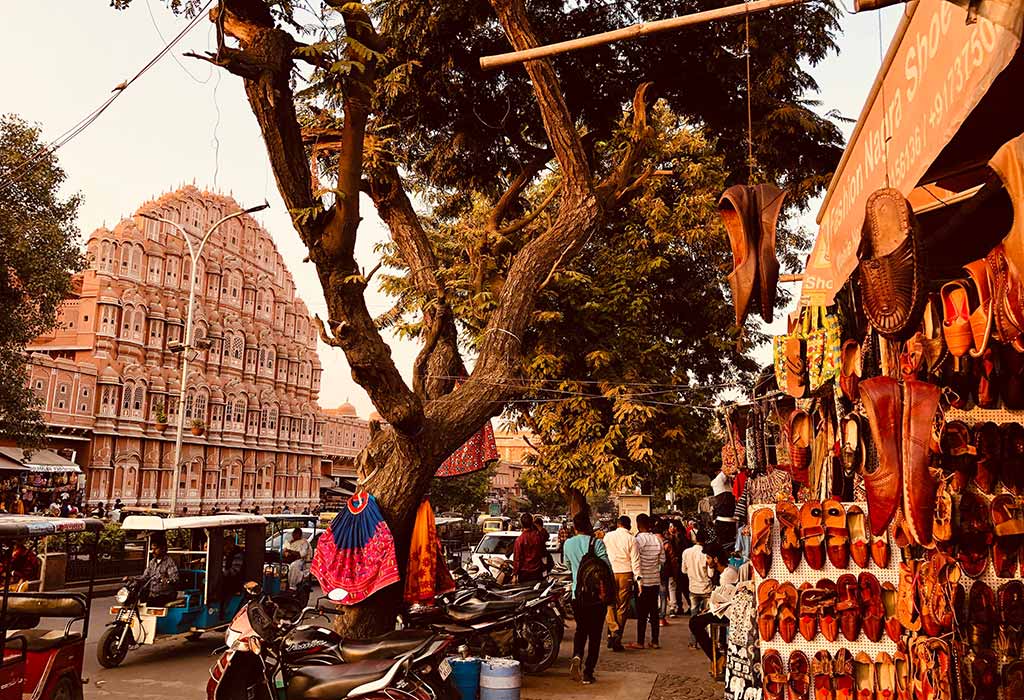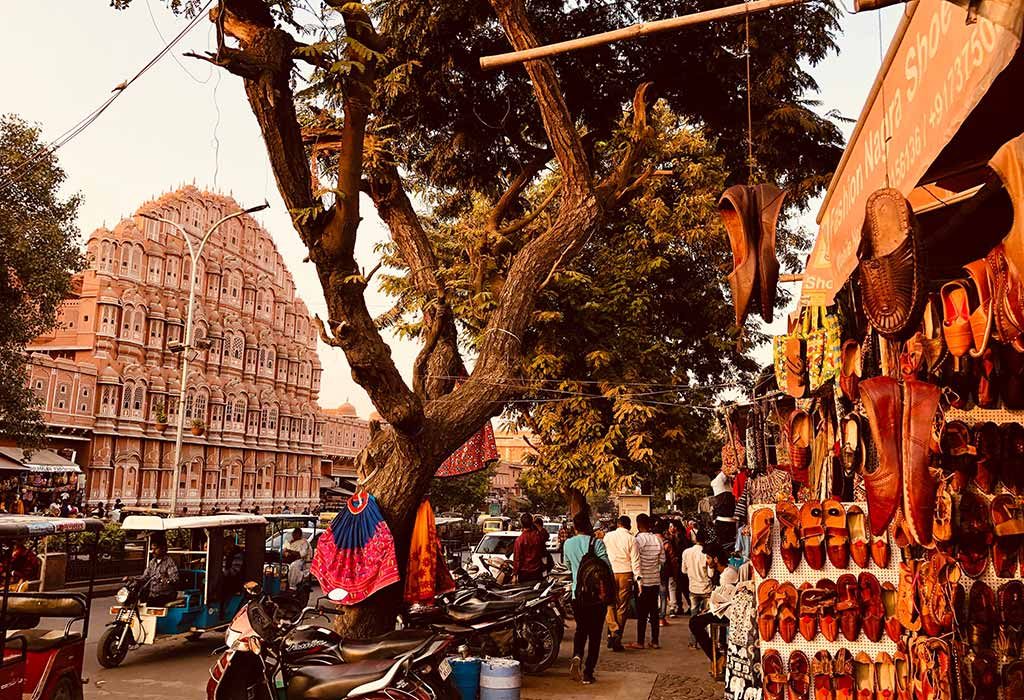 Hawa Mahal is one of the most popular tourist attractions in Jaipur. Almost every person who plans to visit the city has this beautiful palace on their itinerary. While looking out of the windows of this enormous palace, tourists often see local vendors selling stuff that is too hard to ignore. Well, that's the Hawa Mahal market – situated at the foot of a beautiful palace, loaded with vendors selling jewellery (both precious & semi-precious), Jaipuri juttis, lehengas, light souvenirs, carpets, artefacts and edible stuff too! With hundreds of shops lined one after the other, you can go on and on in this market. This market is home to some unique products like Goat leather bags, Jaipuri hand printing blocks, Kurtis with Sanganeri prints, pottery and mirror work items. This market is a real treat for lovers of traditional stuff.
4. Sadar Bazaar, Lucknow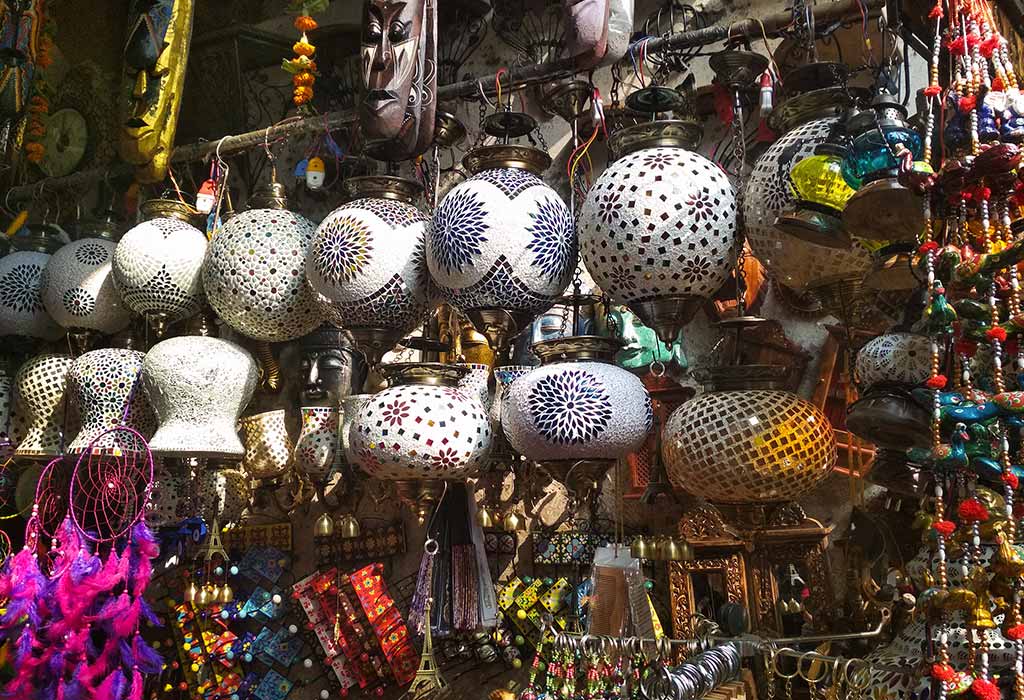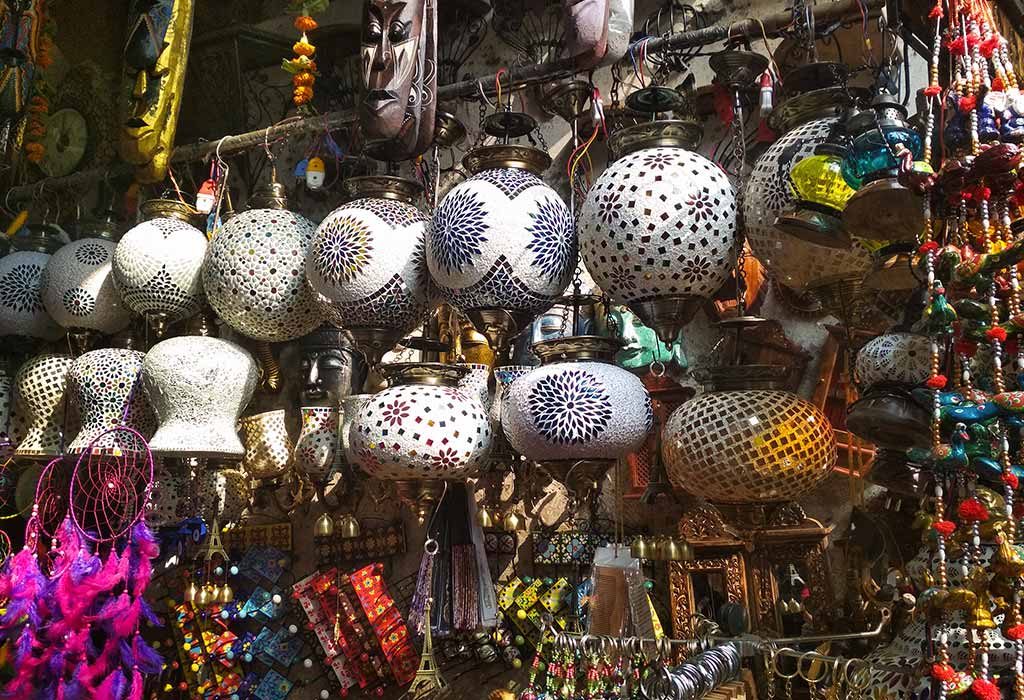 Also known as the city of Nawabs, Lucknow is famous for its textile industry, and of course, its lavish food! Lucknowi chikankari cotton is enough to get a smile on every woman's face; and believe us, the street markets in this city are chock-a-block with dress material and other local products. Sadar Bazaar is only one of the many local markets in Lucknow that is a must-visit! Tourists find it hard to resist the traditional mats and bed sheets, embroidered women's clothes, cultural clothing for men, lavish merchandise, ornaments, jewellery, and home decor items with a Nawabi touch. This market is a real treat for jewellery lovers because of its unique and stunning collection of nose pins and earrings. Even though Sadar Bazaar is well-known for its handmade stuff, the market is more affordable than you might think.
5. Commercial Street, Bangalore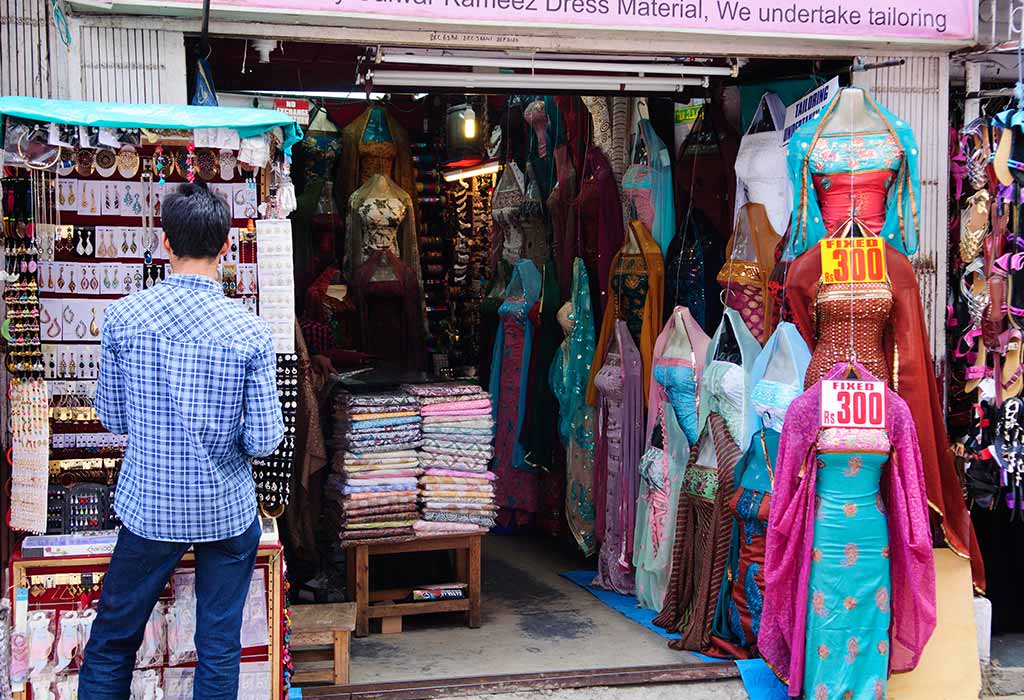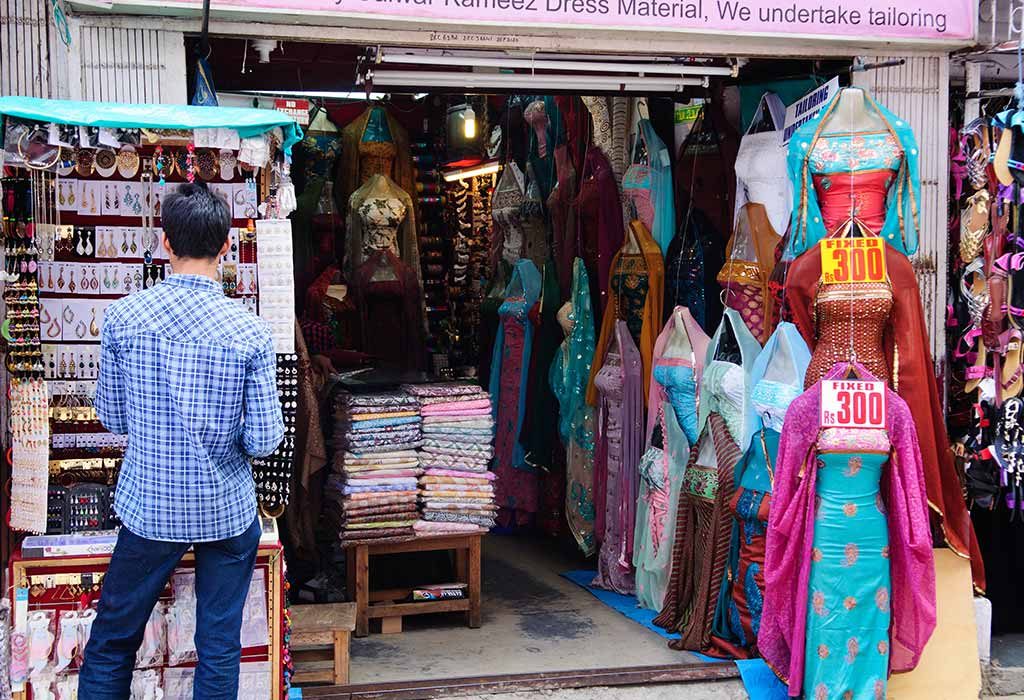 Commercial street is literally a haven in the south. From the simplest of knick-knacks to the most trending outfits, this market has it all. For first time visitors, Commercial Street is no less than a maze. It's like a never-ending market full of shops, street vendors and food joints. Right from a collection of imported cosmetics at discounted prices to bridal gowns, blouses & lehengas, women can get their hands on some really good quality products. The prices are reasonable too, and there's always scope for negotiating. Apart from this, Commercial Street holds an extensive collection of trending western wear, dress materials, handicraft stores selling local souvenirs, a selection of good quality paintings and other supplies. Tourists love the exquisite collection of crockery, especially tea sets, dinner sets and long-necked jugs (surahis). Bell hangings and giant clocks are other attractions.
6. Pondy Bazaar, Chennai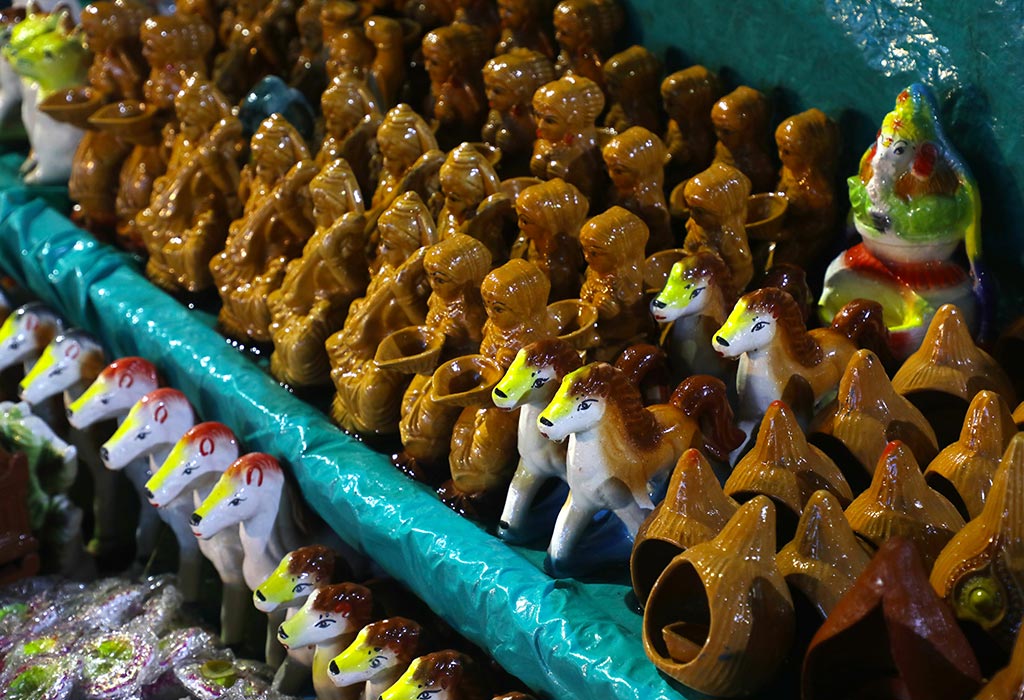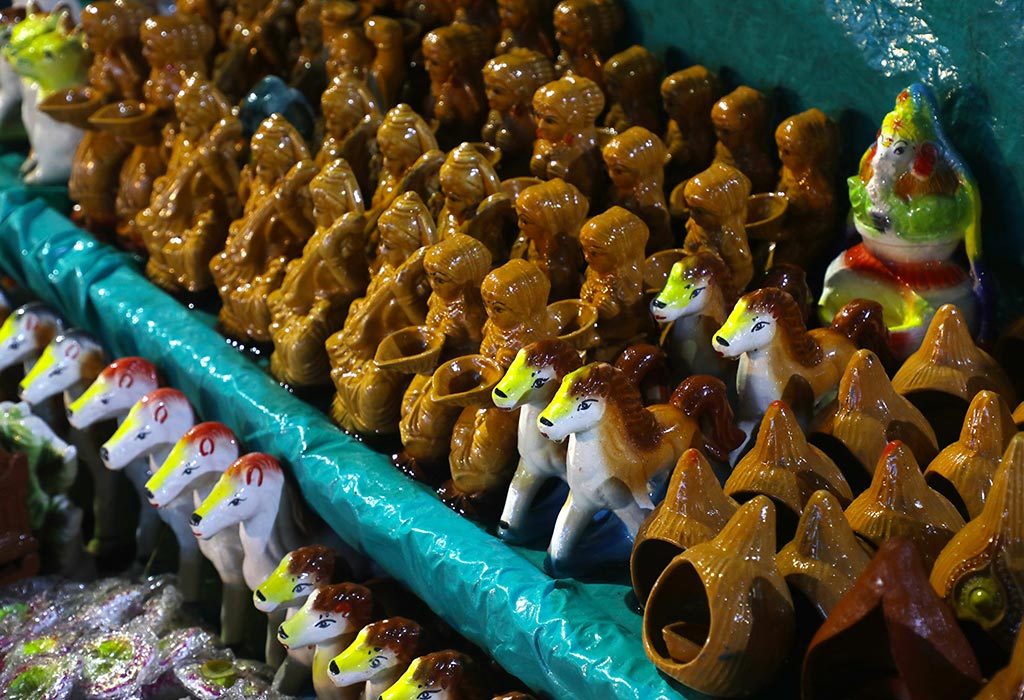 Commonly known as 'Soundarapandian Angadi', Pondy Bazaar is one of the prime markets in Chennai for street shopping. Even though it is quite famous for its collection of ethnic wear – dresses, sarees and chappals that are ideal for the residents of the city, this market is home to other exciting stuff too! From books, clothes, bags, jewellery, toys, to international brand stores, Pondy Bazaar has quite a lot to offer. In spite of the presence of numerous stores in this market, it's the street vendors who make it attractive. If you're looking forward to getting your hands on decent quality products and pretty cheap prices, then Pondy Bazaar is a must-visit!
7. M.G. Road, Pune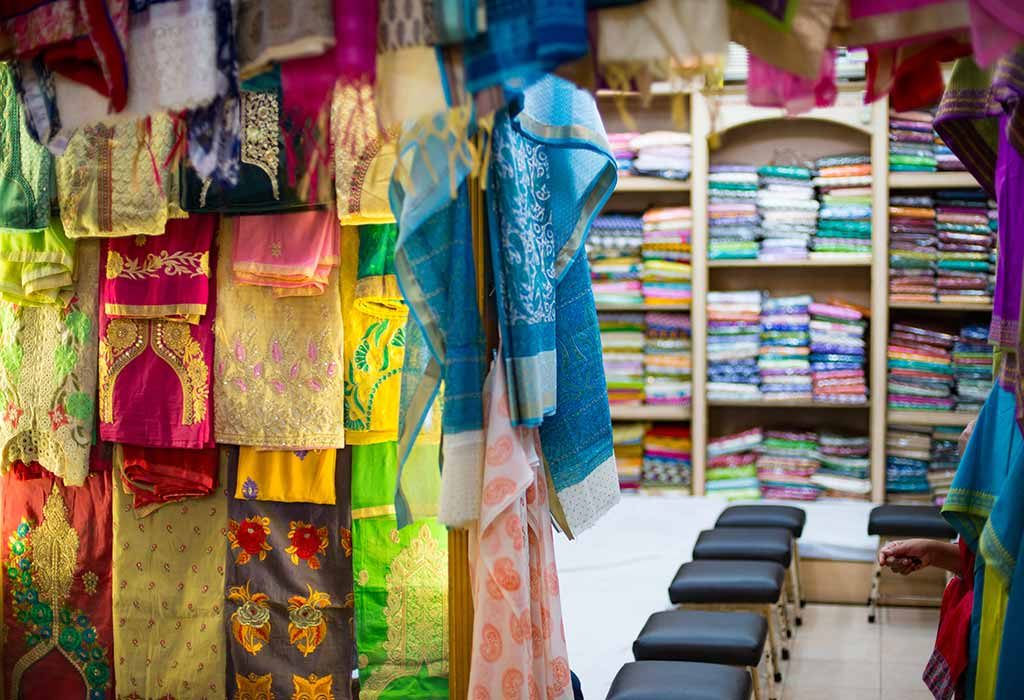 Every Punekar has been to M.G Road at least once, especially for last-minute shopping. M.G. Road is a never-ending street with showrooms and street vendors on either side. From fancy brands (both national & international) to local attractions like dress materials, Kurtis, trending tops, t-shirts, studs, earrings, socks, lanterns, footwear, books, bags, scarves and sweets, this market is better than one would imagine. Shopping complexes like Clover Centre and Wonderland carry a unique bridal-wear collection at affordable prices. And it's not just the products that make this market a must-visit! The all-time favourite food joints of the oldies and the newbies – Marz-O-Rin, Budhani Bros Waferwala & Pasteur Bakery to name a few, merely add to the fun! Apart from these, you can enjoy steamy butter-corn, coconut water, fresh lemonade and chicken rolls while shopping. This market is a shopping spree for most women.
8. Charminar Bazaar, Hyderabad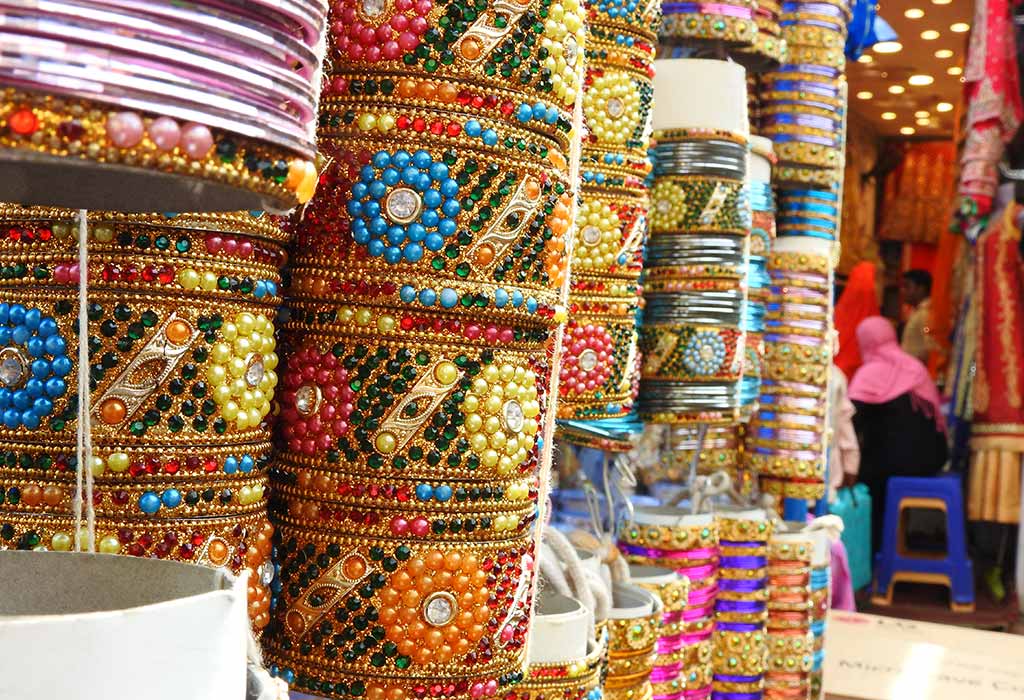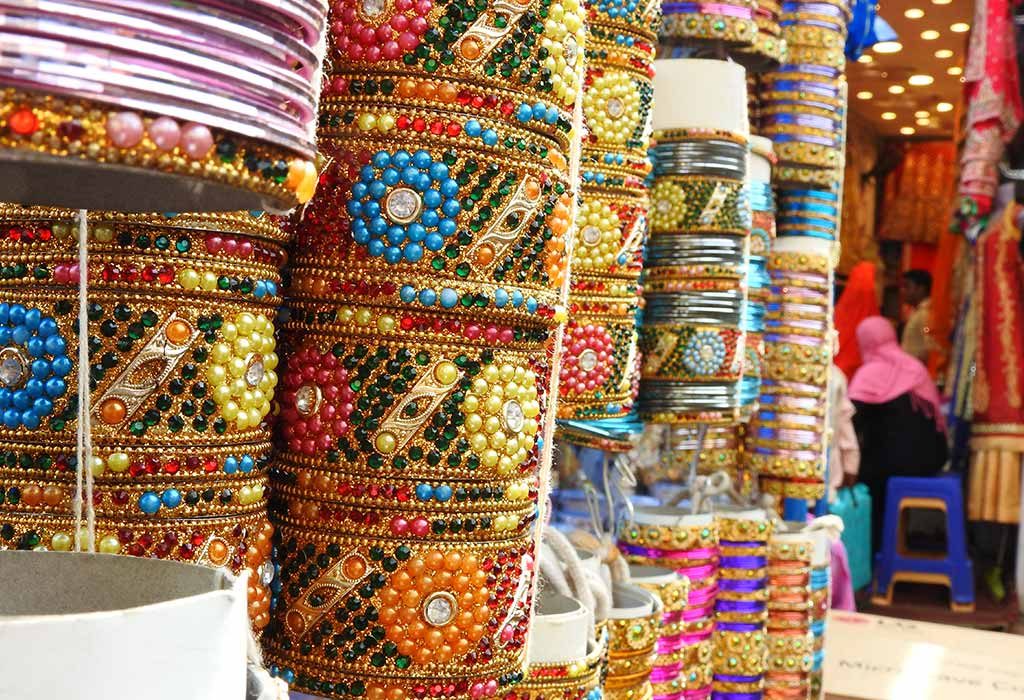 The 'City of Sultans' is not just about lip-smacking Hyderabadi biryani- there's more to it. It's usually the size and grandeur of the Charminar that attracts most tourists, but the market at the foot of the Charminar holds quite some exciting stuff that makes this bazaar ideal for street shopping in Hyderabad. From the local garments and jewellery with a touch of Hyderabadi style to the world-famous Basra pearls, the Charminar Bazaar offers a variety of products. Yet, the highlight of this Bazaar is the colourful pearls that are available in a variety of shades – golden, peach, pink, and slightly darker shades. Apart from the pearls, one can shop for other accessories, ethnic clothing (especially the sarees), traditional Hyderabadi khada dupattas, dress materials and sherwanis. If you want to get a better understanding of the culture of this city, this market should be on your list.
9. Anjuna Flea Market, Goa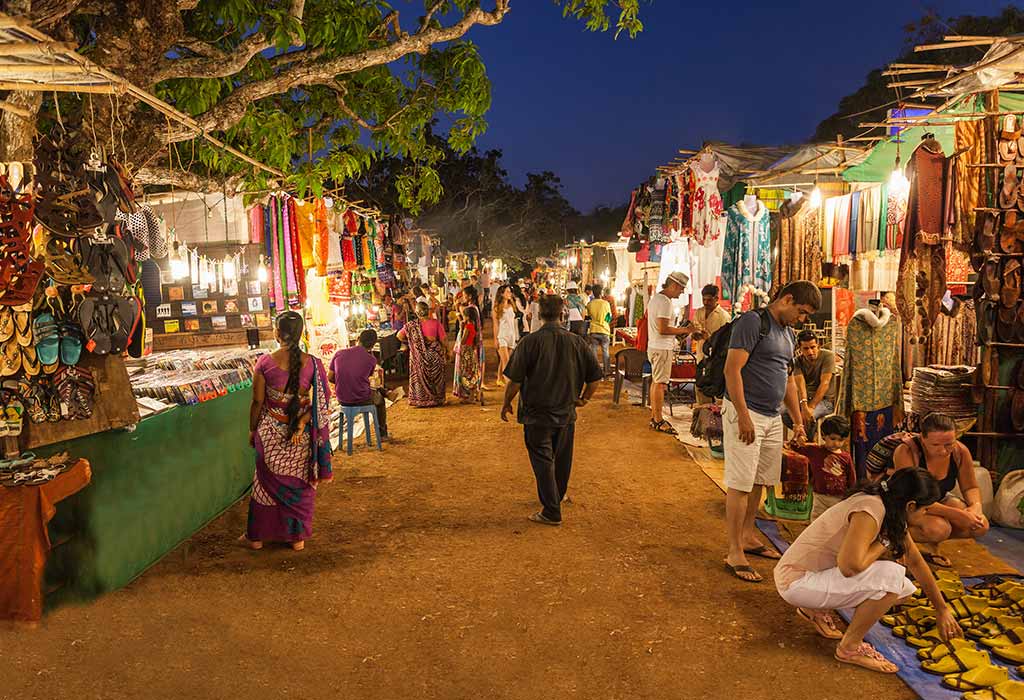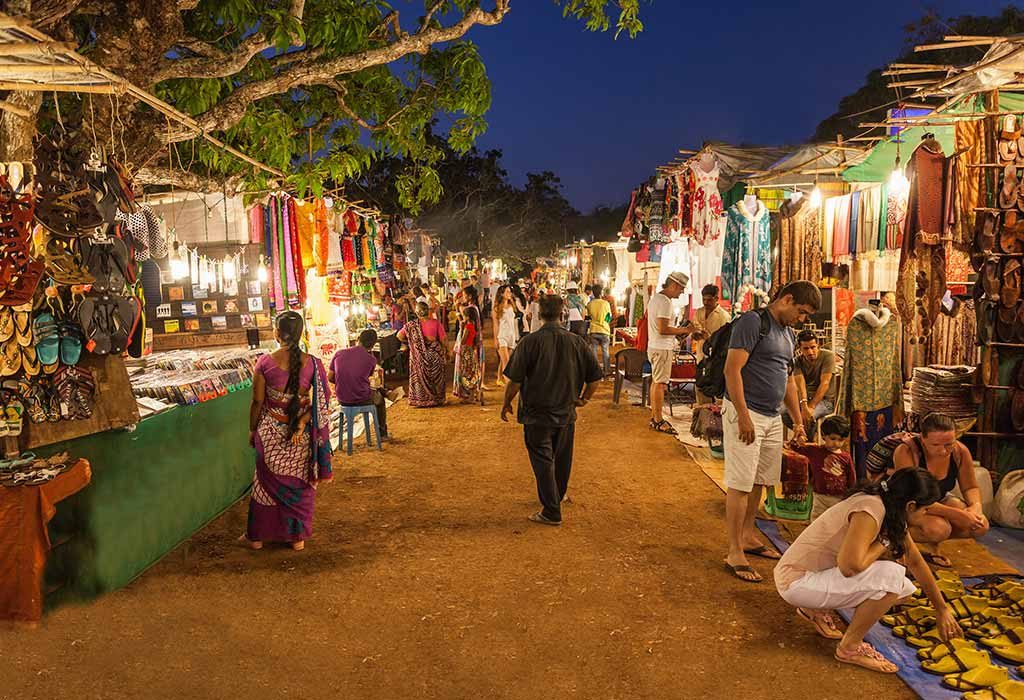 Yes, we know that beaches, night-life, casinos, good food and vacations are a few things that come to mind when you think about Goa, but there's one more aspect that is too hard to ignore – Anjuna Flea Market. Situated on the Anjuna beach, this market is easy to spot – look for vendors sitting under makeshift tents, bamboo huts and canopies. Open every Wednesday, this flea market offers everything from chilled beer to hot chocolate waffles. One can get their hands on handcrafted art pieces, hammocks, scarves, spices, jewellery, traditional dresses, hats, bags and footwear. With various Indian and foreign vendors selling a variety of products, one would feel like strolling through a global village, except that you can bargain all day. As a bonus, shoppers can enjoy live performances by local bands that play a variety of genres. Indeed, the Anjuna Flea Market is like the market of dreams.
10. Law Garden Market, Ahmedabad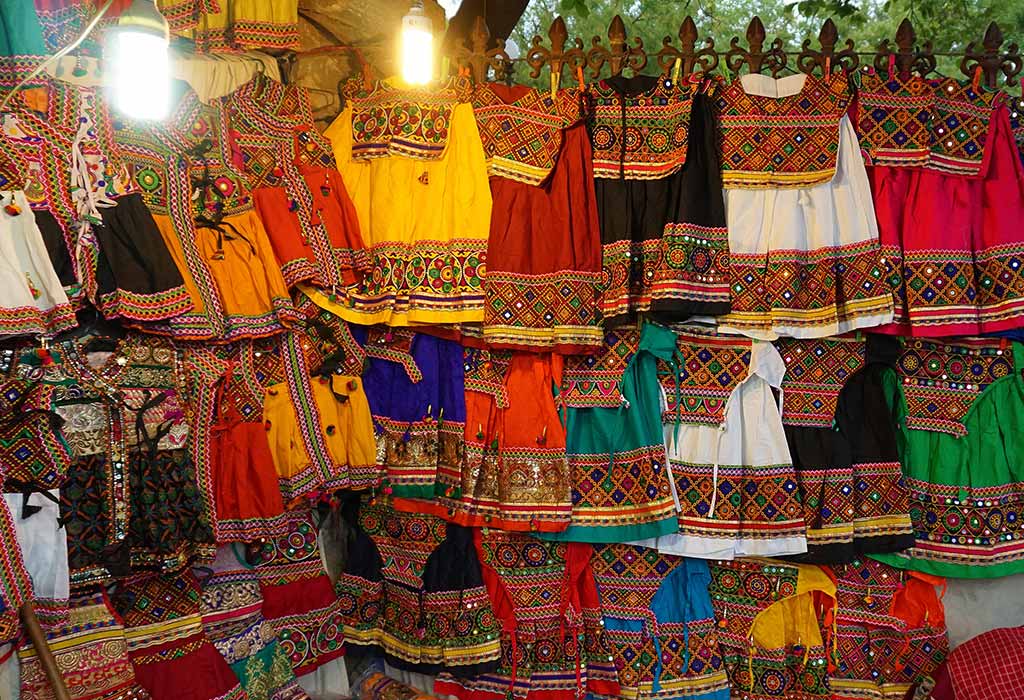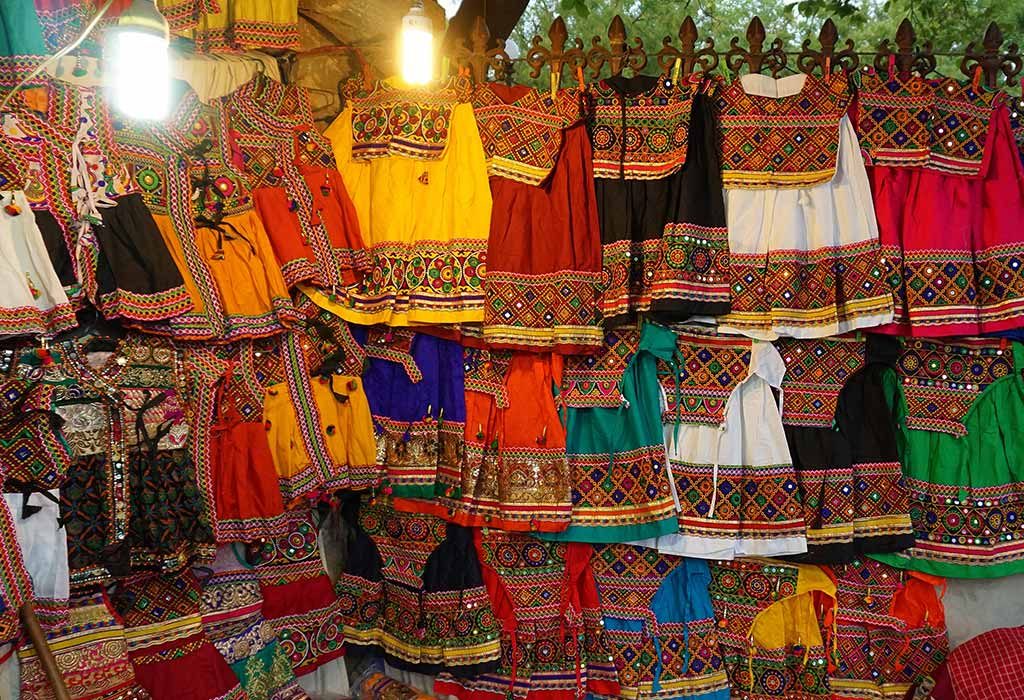 For those who like to tour the city during the day and shop at night, Law Garden night market is ideal. Loaded with shops and vendors, this market is perfect for those who are looking for some exquisite Gujarati products. Right from Gujarati dress materials to unique jewellery, stitched dresses & blouses, dupattas, embroidered bed sheets, handicrafts, paintings, wall hangings, handbags and juttis, this market has a wide range of unique products. If you know the skill of bargaining, you can get what you want at the right prices. Shoppers can gain an insight of Gujarati culture through this night market that looks stunning with all the lanterns and colourful ghagra-cholis! Mirror-work is the highlight of this market. Most women can't resist those pretty table-runners, blouses and skirts with tiny mirrors on them. You can snack while shopping, thanks to the street food joints available.
So there you have it! A list of the best street shopping destinations in India that are just too hard to resist. The next time you find yourself in one of the cities mentioned above, make it a point to visit these markets and treat yourself with their local knick-knacks and much more! Happy Shopping!
Also Read:
Crazy Street Shopping Thoughts We've All Had!
Signs and Symptoms of Shopping Addictions
Tips for Online Shopping