Top Mobile Apps for Women Safety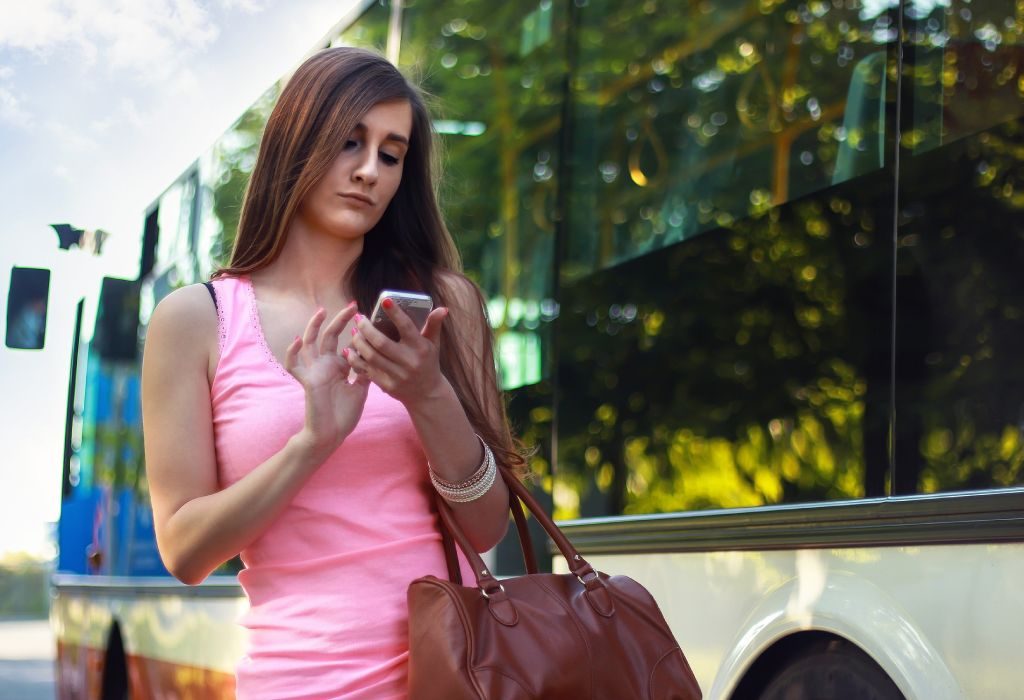 Integrating women safety through a phone app? Well! That's the perfect solution when you're travelling late at night or running in the park alone. These apps will lend security while you're on the go, and help minimise crime against women.
With the burgeoning concern on women safety, venturing out for a woman has not just become a harrowing task, but it has infringed her sense of independence too. If you feel the same and have been avoiding those late night dinner plans with your girlfriends or find yourself panicking while commuting alone on a public transport, help is at hand quite literally! Get set to empower yourself and erase that fear of walking alone with these 10 mobile apps for women safety. Download these apps for women safety and be assured that help is always just a swipe away.
1. Himmat
This Android supported app can be downloaded for free from the Delhi Police Website. This app allows the user to send a distress call to the police control room. The user is required to feed in five emergency contact numbers into this app. In case of an emergency, the user can send an SOS alert by shaking the phone or by pressing the power button. This will automatically activate a 30-second audio and video recording that will be directly relayed to the police control room. Once the SOS call is made, an automated message is sent to the five contact numbers too.
2. I AM SAFE
This travel-friendly app that tracks your GPRS location is best to have when you're travelling alone. Depending on your choice of configuration, this app will notify your current location as you travel, by the way of intermittent SMS, to the emergency number that you have fed in the app. Apart from this, an auto generated emergency message will be sent out to the emergency number if you press the Menu button three times. In addition, this app proves to be great use to those who would want to send their locations with simply an SMS.
3. VithU
You can activate this app by pressing the power button of your smartphone two times at once. This triggers an alert SMS that is sent out every two minutes. The message says, "I am in danger. I need help. Please follow my location". This message is sent to the contacts you fed into the app. In addition, this app also gives you an update on the crime scene in India and safety tips on how to deal in an emergency situation.
4. I'm Shakti
If you sense something dire and need to reach out to someone quickly and discreetly, this is the app for you. This app lets you select emergency contacts from your phone list. Just press the power button five times within two seconds and an SMS with a preset message and your current location will be sent out to your emergency contacts. The best part, you ask? If your GPS or Internet is off or out of coverage, this app will approximate your latitude and longitude with the help of your mobile network.
5. Nirbhaya
Be Fearless – this app has been conceptualised by the UP Police and is an android app that gets activated by pressing the power button once. In case of an emergency, this app sends an SOS message to the selected emergency numbers along with the location. The user's location is sent every two hours and after every 300 meter change in the GPRS position. The SOS alert can be sent in the form of a message, a Facebook post, or even a call.
6. Safetipin
Going to a new place shouldn't get you worried anymore thanks to the Safetipin app, which allows the users to see the Safety Score of the neighbourhood you're planning to visit. Apart from this, Safetipin gives you directions to safe locations; sends distress alerts along with your GPRS location; calls on pre-set emergency numbers. It also helps you locate the nearest police station, hospital, chemist with directions. Packs quite a punch!
7. bSafe
This app allows your emergency contacts to follow your travel route through a live GPRS trail. You can use the Timer Mode that triggers a programmed alarm in case you fail to check your mobile for a long time. Get out of a bad double date by using the Fake Call feature of this app. In case of distress, an alert is sent to your emergency numbers with location, video, and even a siren.
8. Watch Over Me
Has travelling from work or going for a walk in the park scared you? If you said yes, this is the app to look out for. This app tracks the GPRS location of your entire journey and watches over you for the period you've specified. You can add your close ones in the emergency contact list. In case you fail to reach your designated end point, an alert is sent to your emergency contacts through SMS, Facebook, and e-mail.
9. Circle of 6
Like the name suggests, this app lets the user add six people to her 'circle.' If a risky situation arises, you can use this app to automatically inform your circle through a pre-set SMS along with your location.
10. Suspects Registry-FOR WOMEN
The app allows the user and about three other close people to track the user's location. Pressing the 'PANIC' alarm not just sets off notifications to your emergency contacts, but also starts a 60 second recording of the situation you are caught in. The 'Record Any Incident' feature uploads the image to the app's Facebook page.
Pick your choice from the best safety apps for women today and download it without wasting a moment. Remember, staying safe is sometimes just an app away.