Toddlers and Improving Picture Recognition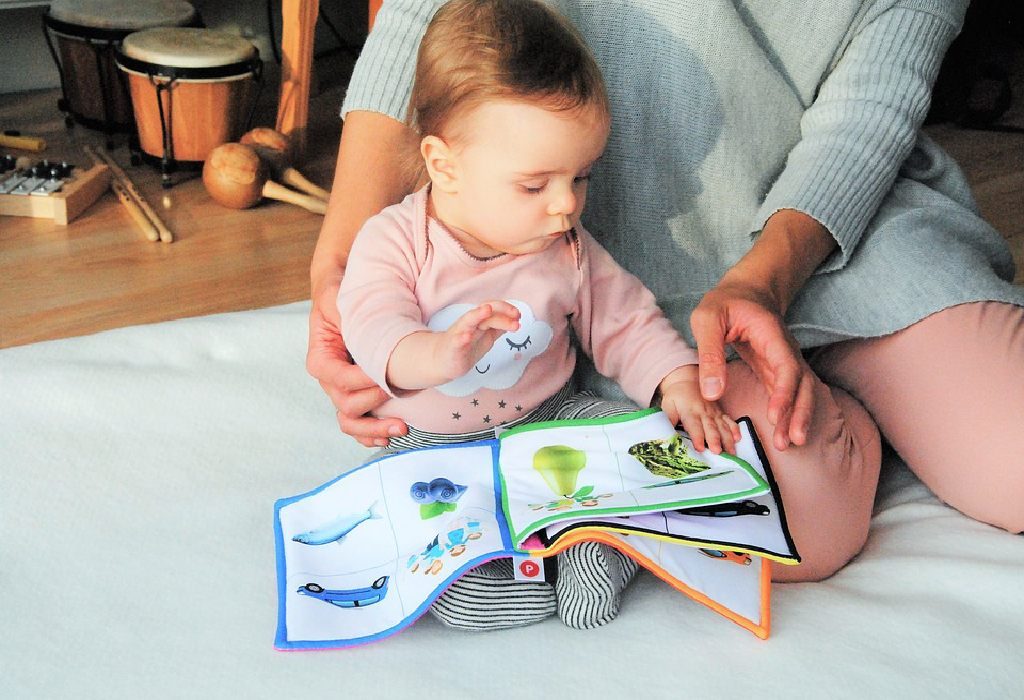 Recognizing images of objects is one of the most important stages of child development. Wondering how to promote image recognition in toddlers? Well, picture books are a great idea. Reading them to your children can develop their language skills and help them explore art too.
Do you often feel indecisive when picking books for your toddler? Well, there are a lot of parents who do. A book that appeals to you may not appeal to your child and vice versa. And, if she doesn't like a book, there are hardly any chances that she'd even look at it, let alone peruse it. However, picture books have been a hot favourite among toddlers since years past. Fun to read and very useful for developing linguistic skill; you should introduce your tot to them early on.
Picture Books for Language Development in Toddlers: What to Pick
1. Board Books
Unlike the traditional books, the pages of board books are made of hard board and are easy for your little one to flip through. They don't stick together and can be perused easily. You also don't have to worry about your child tearing them. Point out the different pictures in these books and talk about them with your toddler. It's a great way to teach her about the different pictures she sees. Soon, she'll even start explaining them to you!
2. Movable Books
These are one of the most recommended picture books for 23-month-old toddlers. When you turn a page, a two-dimensional picture pops out of it. It could be anything from a house to a bird, a cat or a princess. Such books draw the attention of toddlers and keep them entertained. Ask your little one what he sees. Applaud him if he can recognise a picture. Tell him more about the picture by using appropriate adjectives like 'big', 'small', 'pretty', brown' etc.
3. Touch-and-feel Books
Also known as tactile books, these contain pictures with varying textures and colours. Some of them even make a funny noise when pressed. The books can be used to improve image recognition in toddlers and their sense of touch. Name the various textures that you come across in the book like rough, soft, smooth and silky. You can also add a few explanatory words/phrases of your own. For example, if you see the image of a cup, tell your tot that "cups can be hot".
4. Simply Illustrated Books
Not all picture books may be ideal for your toddler. Some of them may feature complicated drawings and pictures that could confuse and even distract your little one. If you want to improve your child's image recognition, go for books that contain simple illustrations and easily recognisable pictures. You can go for the more complicated ones at the later stages when your child is acquainted with more words and pictures.
With so many different types of picture books for toddlers, it is quite natural to be tempted to pick something that seems particularly attractive. However, design-heavy books can be distracting and prevent your kid from learning. So, keep them simple and fun to read. If you know of any other picture books that can help in enhancing image recognition in toddlers, feel free to share your thoughts with us.