Toddler Party? 4 Party Games to Make Things Fun!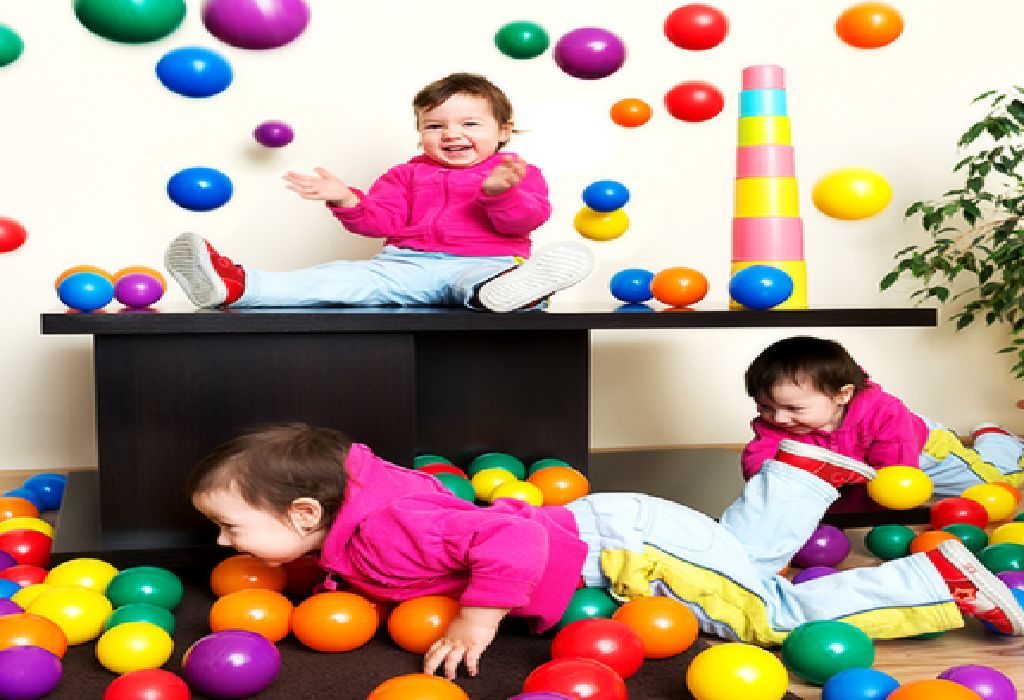 In this Article
Give your toddler lots of special birthday moments with the best party games for kids. Join the gang. Laugh as young minds work on cute puzzles or little feet race to win small treats. Bring in lots of excitement with these gaming ideas for giggly toddlers; you'll love the joy!
Want to be the reason behind the giggles and excitement of your toddler's friends on his party? Take a look at the compilation of fun-and engaging game ideas that'll for sure prep you well. Your excited toddler guests will love you for your efforts for making their day special!
Fun Toddler Party Games and Activities You Can't Miss Trying
1. Pass The Cookie Box
A toddler-friendly concoction of the popular "passing the parcel", this game ranks high on the list of easy party games for toddlers. Pass around a choco-licious box of cookies, preferably of the brand favoured by most kids sitting in the circle. Whoever has the box when the music stops has to leave the circle after taking a cookie as well as a prize from the bag. This is one of those games for a toddler party that'll always be a win-win.
2. Follow Her; She's The Leader
Indoor party games for children are fun, but you need to get them outdoors too. Make your little guests follow a leader. Oh yes, they will love to line up behind a friendly adult and embark on a swift trip of your yard. Make the game all the more thrilling by placing small hurdles in their way. You'll love to watch tiny feet going over or around the toys, benches, clothes rack, and other obstacles. To add more fun, ask them to follow the funny actions of their leader (such as leg kicking and arm waving).
3. Passing The Balloon
Before you go "that's an old one", take a pause. This idea still ends up being a winner among the list of fun party games for toddlers! The game is just as it sounds, but with a twist. Pass around a large brightly coloured balloon along with peppy music. Once it stops, ask the toddler to carry the balloon and look for a gift hidden somewhere in the room. Each gift has a specific number inscribed on it. Once all the gifts have been found, line the kids up in numerical order with similar balloons. Then, make them sit on their bottoms and shuffle to the finishing line for a bigger gift.
4. Catch The Bubble
You just cannot complete your selection of party game ideas for toddlers without having a bubble machine. Kids would love to mill around the machine and take turns catching as many bubbles as they can. Obviously, the one with the most bubble wins. Once done, they can keep running around the bubble maker catching the more errant ones. Probably, you'll not need another game to keep them entertained!
These fun-packed party game ideas for toddlers will prove to be a big hit with unpredictable or distracted participants too. Just be flexible. In case you find the kids getting bored or restless with a game chosen by you; simply tweak it to their advantage. You'll see their faces beaming with excitement once again!