5 Tips to Prepare for Breastfeeding Before Delivery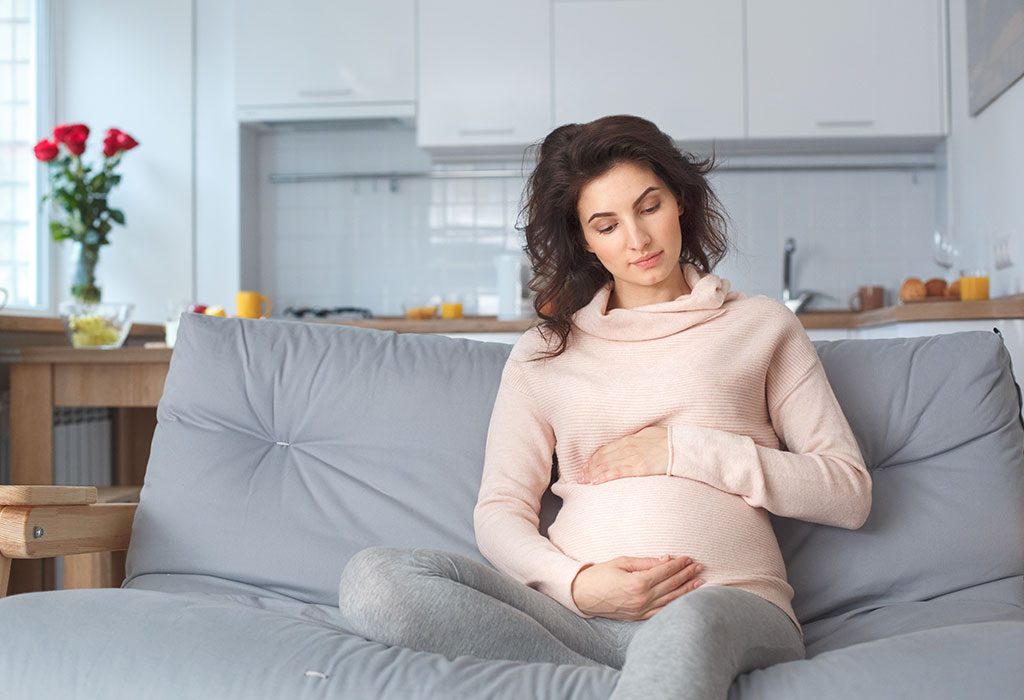 Breastfeeding your child is a personal matter that you will need to think about and come to a decision about before your baby is born. Many experts advise to exclusively breastfeed your child for six months. This is because breast milk has everything your baby needs in order to develop into a strong and healthy toddler; it has the ideal mix of protein, vitamins and fat.
Those babies who are exclusively breastfed for the first six months of their lives can benefit with the antibodies that are present in breast milk which help them to fight off any virus or bacteria that may infect them. They also run a smaller risk of developing ear infections, diarrhoea and respiratory illness. Breastmilk contains nutrients and antibodies which are age-specific from NICU babies to 8 years of age.
How to Prepare for Breastfeeding
Though breastfeeding is a skill that comes naturally to many women, there are a few things that can be done in advance to make things easier for you later. Here is how to prepare for breastfeeding before delivery:
1. Be Natural
Babies who are born naturally and with as little medical intervention as possible are more likely to breastfeed well, and those who were born with more medical assistance have lower rates of successful breastfeeding. But all is not lost; with help and support, mothers can successfully breastfeed irrespective with their type of birth. While there are many exceptions to this, natural births do increase the chances of success during breastfeeding.
If you are going to have a C-Section do not feel discouraged. Many women who have had C-section deliveries have successfully nursed their babies. It is simply a matter of making sure the circumstances are right, and your baby understands what to do. One thing you can do is to try your best to have your baby nurse from your breast within the first one hour of birth – this is also known as the golden hour. If this is not possible, it is all right, just try the first opportunity you get.
2. Stock Up on Supplies
You will need nursing bras, pads, and comfortable clothes to nurse in. These are the bare necessities of breastfeeding. You should also consider investing in a good nursing pillow, as it can greatly ease the physical pain mothers experience while breastfeeding, and open up more breastfeeding positions for you to try.
3. Prepare a Nesting Space
Create a comfortable space at home where you can nurse your child. You can add a comfortable chair or allocate a place in which to sit while breastfeeding your baby. Add some pillows, and make space to put things away. You can keep some books for you to read in this area as well. You should also dedicate a corner in your room to store snacks such as nuts and fruits as you will need to gain calories through healthy foods while breastfeeding.
4. Inform Your Care Team
You will need to specify and inform your team of caregivers beforehand that you will not want your baby to be fed anything other than breast milk. Request for your baby to be able to stay in the same room as you so that you can feed your baby whenever he is hungry. Also, consult with them about Kangaroo mother care. Kangaroo mother care or skin to skin contact with your baby will benefit your baby. It will help in his physiological and physical development and help ease the initiation of breastfeeding.
How Does the Body Prepare Itself for Breastfeeding?
You might be wondering how to prepare for breastfeeding before birth? The milk ducts in your breasts will grow and mature during your pregnancy, your milk-producing cells also start developing, and more blood will reach your breasts than before. This is why your breasts will get so much larger. But not all mothers experience this and still, they are able to breastfeed their little ones. Your nipples may also get larger as they will be instrumental in feeding your baby.
Should You Toughen Up Nipples Before Nursing?
Your body naturally prepares the breasts for feeding, and so it is not necessary for you to toughen them up in any way. This is an old-fashioned practice that is not needed anymore. In fact, it causes unnecessary pain, and it also makes breastfeeding much more difficult later on. The best way to prevent soreness is by teaching your baby how to latch on quickly right at the beginning; the ideal time for which is an hour after birth if possible.
How to Get Additional Help
Becoming a mother can be very daunting, and when it comes to something as big as breastfeeding, it is always nice to have someone to talk to about it who knows what it is all about either by profession or personal experience as there is only so far research can take you. Here are some ways for you to get that additional help:
1. Family and Friends
Talk to a person whom you trust; it could be a member of the family, like your mother or aunt or even a close friend who has breastfed before. A lot of women face certain difficulties during breastfeeding, and they will be able to shed some light on the area for you and give you tips on how to cope. As they are also already experienced, they will be able to give good support to you if you feel like you need any help or even just for someone to talk to.
Most older women are delighted to help the younger generation learn, especially about motherhood, as it is a way for them to pass down the knowledge that they acquired from their mothers and from all the generations before. Be careful to run the advice by your doctor though, during your prenatal visits.
2. Discuss it With Your Doctor
If you are concerned about anything related to breastfeeding, such as if any of the supplements that you take will affect your baby during the nursing period, you can always consult your doctor. Your doctor will be able to advise you on what you can take that will ensure that your child does not suffer any side effects.
Some women may have breast implants or may have undergone breast surgery. In cases like these, you should always ask for your doctor's advice on whether or not they will have an impact on breastfeeding.
3. Attend Classes
Look for some breastfeeding education classes and sign up. You will be able to learn everything you need to know about breastfeeding, including hygiene and the different positions you can try to help your baby latch on quickly. Not just that, but you will meet other expecting mothers there that you can probably relate with and will be able to share the ups and downs of the adventure with.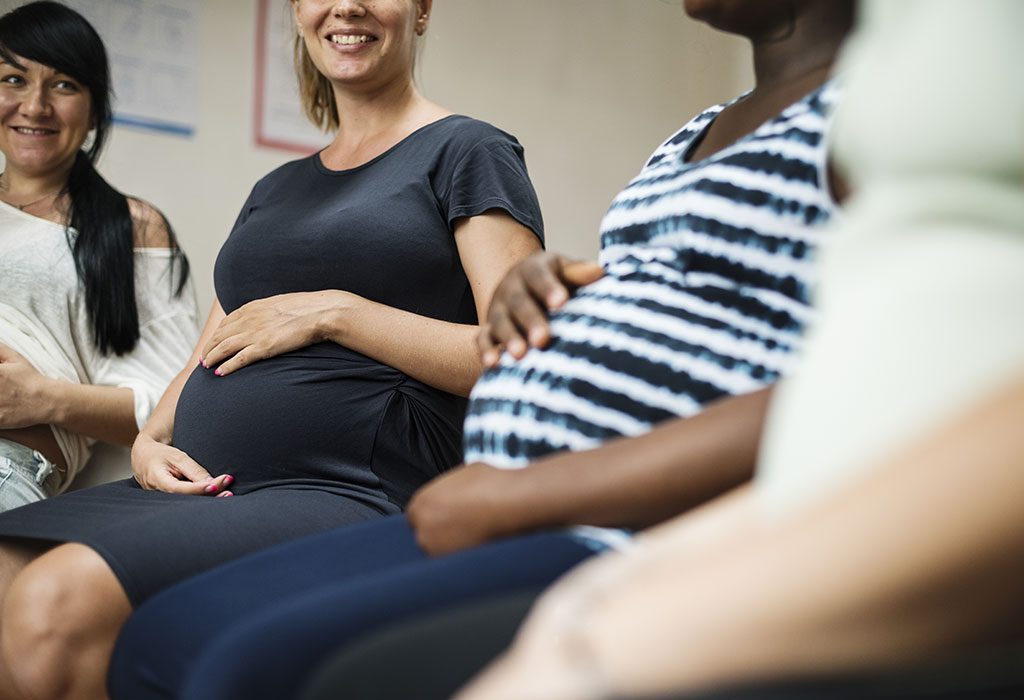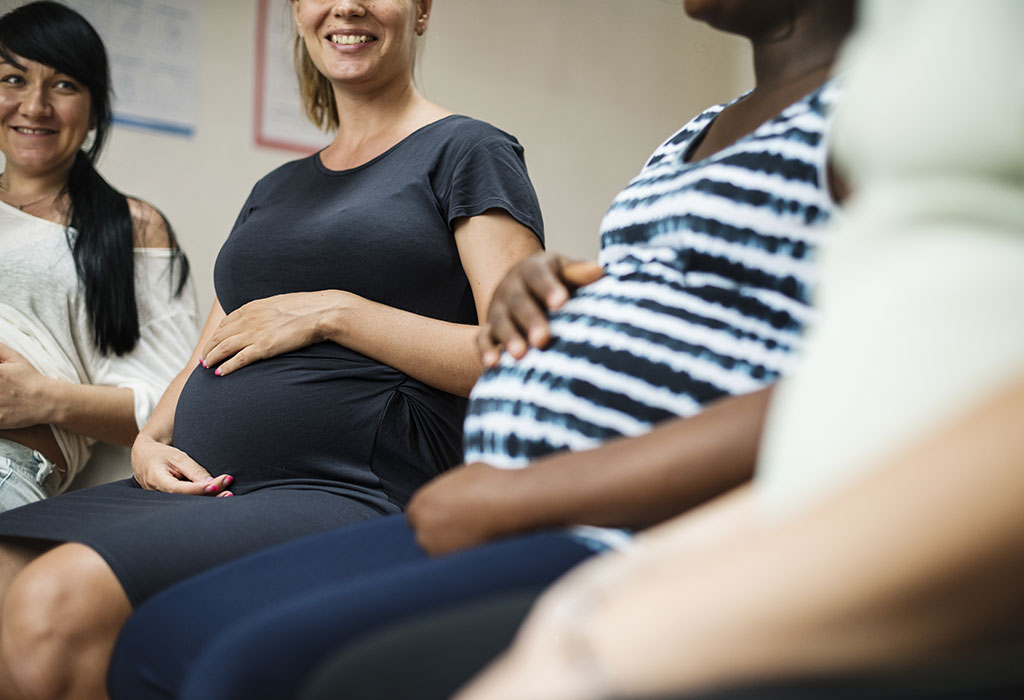 4. Consult an Expert
It does not matter if your baby has not yet arrived. If there is anything that may cause you to become concerned that you will not be able to lactate properly, you can always get in touch with a lactation consultant who can answer any doubts you may have. If you need assistance for any reason, you may be able to arrange for someone beforehand.
5. Enlist Your Partners Support
Breastfeeding can be easier and can go on for a longer period of time if there is solid support from the father. Fathers can tag along to the antenatal or breastfeeding sessions, being there for you emotionally, and do whatever he can to try and relieve some of the stress you will be going through during this time. Nursing a child is taxing on the body, especially if you have gone the route of complete natural breastfeeding and feed your baby whenever he is hungry, not using a bottle for the first few months.
If your husband makes time for you and looks after your needs here and there, such as bringing you a cup of tea or seeing to dinner if your child wants to feed when you need to get dinner ready, it can help you feel less stressed. If you already have other children, it will be nice if your husband helps out with them as you devote yourself for the time being to feeding your newborn child.
Remember to always have a birth plan in place so that you will be able to get everything you need to do to prepare for your baby done. Work together with your doctor and keep reviewing and making any necessary changes to the plan based on the conclusions of the tests your doctor will perform to check the status of your child's health and development. Your health will also play a major role, and you will need to be in fit condition if you want to be able to breastfeed your child without incurring any problems. If you do want a natural birth and want to breastfeed your child with as little medical intervention as possible, your doctor is the best person to consult with about a plan as they will be able to tell you if it is possible, if it is not and what you can do about it.
Also Read: Breast and Nipple Changes During Pregnancy