Tips to Help You Prioritise YOUR Well-being This Year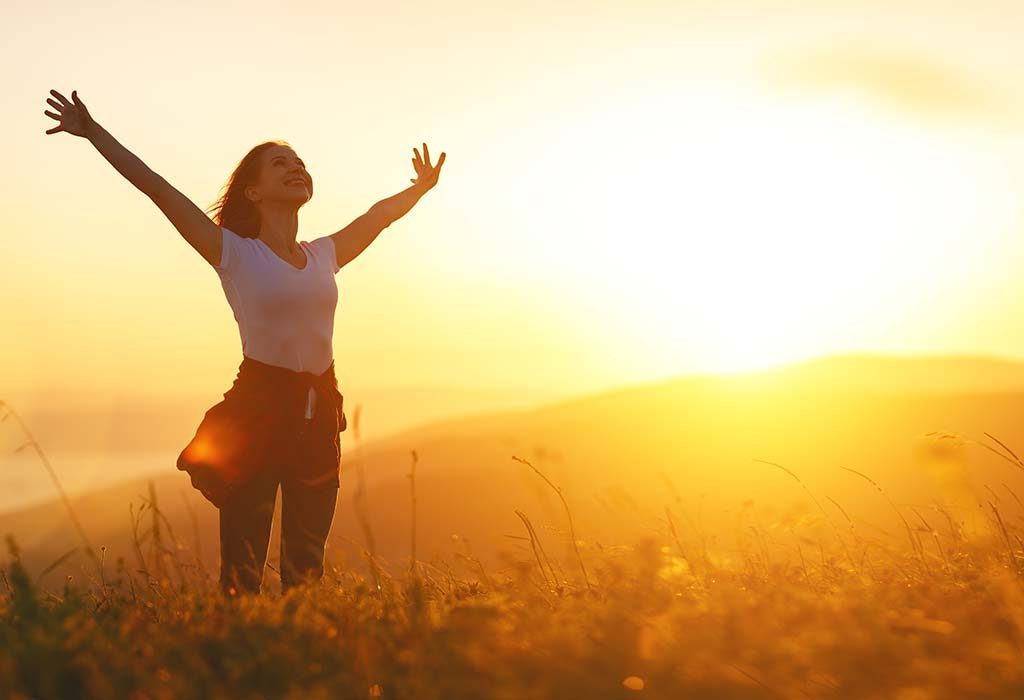 The fact that this article caught your attention means that you probably find yourself looking at the mirror every morning looking all disheveled and exhausted because you spent all morning running behind your child just so they could finish their milk.
Parenting is hard, but it's time to stop being hard on yourself. Yes, you still have to think what you should pack for lunch for your kid the next morning, but that doesn't mean that you can't think of how you could be fitter this coming year, or how you could wear some actual makeup and not those dark circles once in a while. We are at the brink of this year and you've probably spent all of it questioning yourself, "Am I doing the right thing by letting my little one have chocolate, what if he gets cavities?" You too were a kid and you too had lollipops every once in a while, but you grew up just fine. In 2020, put yourself in your child's teeny tiny shoes and bring out the child in you. Be a little selfish this year, be your own best friend and invest time in creating a better version of yourself. In the end, taking care of yourself is a part of taking care of your kids.
Just as you read Benjamin Spock's Baby and Child Care so that you could be the best version of a parent for your child, consider these pointers as guidelines to be the best version of yourself so that you can find yourself this new year.
To feel better on the outside, you need to first feel better on the inside. Kickstart your mornings by having a glass of lemon water with honey or by having a handful of almonds. Get rid of those built-up toxins so that you can take on your day with a more positive outlook.
Were you a fitness fanatic when you were a twenty something and going for a run was your 'thing'. Well, it doesn't have to change. When your kid is fast asleep or has already left for school, slip into those joggers and trainers, plug in your earphones blasting with your favourite song and run, ' run for your life'!
Invest 30 minutes of your day on yourself, get a fancy yoga mat with vibrant, happy colours and meditate. Remember, that half an hour is just yours. Don't think about how your kid is still playing outside and needs to do his homework. Rather, think about happy things, about how you look great in that new dress that you bought last week.
Quick tip : Get a wind chime and concentrate on the tinkling sound while you meditate.
Cook your favourite dish once or twice a week. After all, a happy heart and a happy stomach is all it takes.
Indulge yourself occasionally by buying a bag or dress that you loved online. Once a month, ask your partner to stay at home instead and go for a spa day. Self- pampering is necessary and you deserve to give yourself a treat once in a while.
Enroll yourself to a Zumba or Aerobics session and dance your heart out. This way you'll learn something new, make some new friends and also burn some calories. Win- win!
Fun- fact: Your brain releases a chemical called serotonin which are also known as ' happy hormones' when you dance.
Go out on a movie or dinner date once a month. Don't forget that you still need some couple time even though you are parents. A evening of laughing together and reliving your old times will not only make you happy but also help you in being better parents. You can't pour from an empty cup. Take care of yourself first.
As you step into the New Year, make a promise to yourself, a promise to bring out the child in you while you care for your own. When your kid watches Tom and Jerry, sit and watch with them, laugh a little, paint with them, relive your own childhood with them. In the end, you owe yourself the love that you so generously shower on your kids every minute of their lives.Happy Parenting!
Also Read:
Top 10 New Year's Resolution Ideas for Parents
5 Apps Can Help You Achieve Your New Year's Resolution
Ideas for Celebrating New Year's Eve With Your Family