Til Laddoo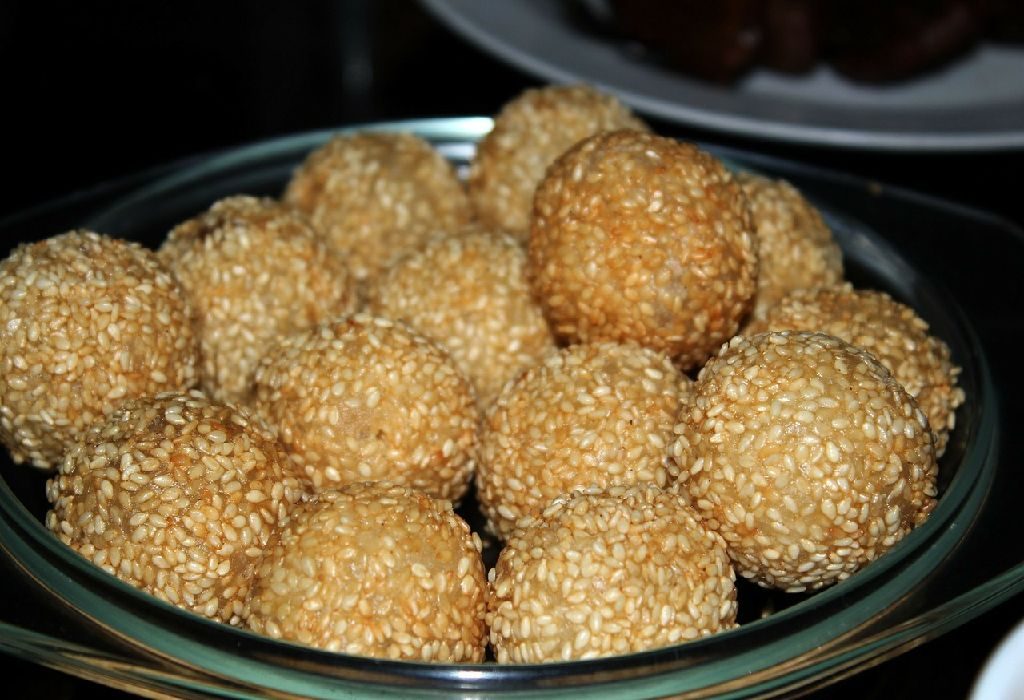 In this Article
Til laddoos, a traditional Sankranti recipe specially made in Maharashtra, is a simple dish made with few ingredients like til, jaggery and peanuts. It packs in a powerful punch of nutrition from the Til and Jaggery. Til or sesame seeds is rich in omega-6 fatty acids, vitamins, and dietary fiber. It also has potential anti-cancer properties. Gur or Jaggery is high in proteins, iron, vitamin, magnesium and mineral content. With all its goodness, this laddoo can also go as a snack in your kids school box or as an after-school munch.
| | | |
| --- | --- | --- |
| Serves | Preparation Time | Cooking Time |
| 4 People | 30-35 Minutes | 45-50 Minutes |
Ingredients
1 cup sesame seeds
1 cup soft jaggery
2 tablespoons ghee
5 gm crushed cardamom
20 gms crushed peanuts
15 ml water
Method
Step 1
Roast sesame seeds in a large pan until they become light brown or golden brown.
Step 2
When the seeds turn golden brown, take the seeds out in a bowl and set it aside.
Step 3
In the same frying pan heat water and add the jaggery.
Step 4
Simmer it over medium heat till it starts caramelizing. You need to check the consistency of the mixture by putting a small drop of syrup in a glass of water. If the drop sinks to the bottom of the glass, it can be deduced that the jaggery mix is ready.
Step 5
Now, add ghee, cardamom, roasted peanuts and sesame seeds to the melted jaggery, and mix it thoroughly.
Step 6
Next, apply some ghee onto your palms and pull out a small portion from the mix. Roll it out into a round ball. Make all the laddoos while the mixture is still warm.
Nutritional Information
| | |
| --- | --- |
| Calories | 262 Kcal |
| Proteins | 6.4 g |
| Fat | 24.2 gm |
| Carbohydrates | 8.4 gm |
| Cholesterol | 16mg |
| Sodium | 4 mg |
| Potassium | 169mg |