This Pune Mom's Experience With Her Daughter's Nanny Is Disturbing, But True!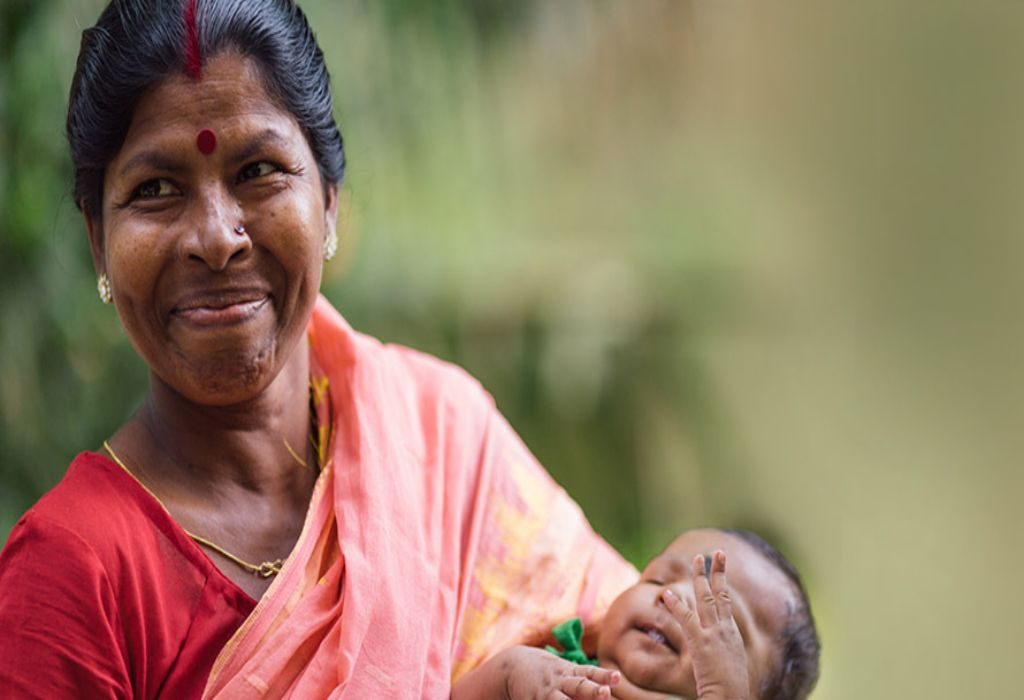 'Mothers Know Best' – Such a simple yet powerful statement these three words make! There is no doubt at all that a mother knows her child best and worries about him the most as well. She is always on the lookout for providing the best for her child and being by his side, even if it means sacrificing a lot of things. However, there still are unavoidable situations when you may need to leave your baby in the care of someone, whether it is due to your office, a personal commitment, illness, or to get help with the household chores.
Today, with services like daycares and nannies available, moms can get access to the next best possible care for their child, after the mother. However, how safe and trustworthy is this? How would you know if you've made the right choice? How can you trust someone else to take care of your child in today's age?
Swati, a mom from Pune, shared with us her experience of hiring a nanny for her baby girl. She had to fire two nannies when she observed certain problems. It is very important for us as parents to take a lesson from her experience and be on our guard. My daughter is fourteen months old. I hired the first nanny when she turned one. So, the first nanny joined in March. She was active – very active, she would clean my refrigerator, fans, kitchen, wash clothes and what not.
Nanny 1
The only problem – she'd do everything except spend time with my daughter. I guess she had forgotten why she was hired. That time, my daughter was learning to stand and walk but this lady would try everything she could to stop her from doing so. She would spread all her toys and force her to sit and play. I was observing what she was trying to do. I told her numerous times to make Abhitha walk as much as she wants but she would simply ignore me.
Being a writer, I need peace to write but it was a distant dream with my first nanny because all day long I would hear her shouting, 'Abhitha! Abhitha! Abhitha IDHAR AA JAO. ABHITHA UDHAR MAT JAO. ABHITHA BAITH JAO.' I've had enough.
These nannies think we are either fools or we don't care but we do. I wasn't paying her to control my daughter, I was paying her to follow my daughter and take care of her. After zillions of attempts when she did not understand I had to let go her, I had to let go an active nanny.

Nanny 2
The search began again – I called the first one but she had found work elsewhere. Then my maid brought in another nanny. A sixty two year old woman! A sixty two year old woman to take care of child who has now learned to walk and who simply does not sit in one place. As expected she could not manage. She came for two days and then she stopped. So, this one ran away because Abhitha bothered her too much.

Nanny 3

Now enters the third one. She used my face towel to clean the food spilled on floor, she left Abhitha unattended on the bed. When asked to collect all of Abhitha's toys and put them in a bucket she collected everything along with newspapers, one of my slippers, a glass, a bowl and a cushion in Abhitha's toy bag. More than anything, everytime she uses the washroom I have to remind her to flush. This is so odd that every time she goes to the washroom, I am taking care to check if she flushed or not. Ten times a day I say, 'Nahi Aunty aapne flush nahi kiya, Jao flush karo'. Adding to it, she has numerous questions to ask during the peaceful time I get – most of which I choose ignore. Also, she is not able to make Abhitha sleep so I have to do that while she rests!
What This Mom Concluded from Her Experience
As evident from her story, this mommy has had quite a few disturbing and tiring experiences with her daughter's nannies. However, the important thing is that she has managed to identify the problem well in time, each time, and protect her girl! And this has happened because a mother's instinct always warns her if something is wrong with her baby. She has accepted that she does need the help, and will continue to look for a good nanny who can assist her. However, nanny or no nanny, her gut feeling and love will always be the best support her daughter can have in life.
"Every day, every single day I control my urge to shout out loud – I want to but I can't. I need them. I need the cleaning lady, I need the Nanny. Almost ten times a day, I take a deep breath before explaining things to my daughter's nanny. So basically this is the third nanny in past two and a half months. Phew! Am I happy with the new one? No, I am not. Will I ever be satisfied with any Nanny? I don't think so. Reason being, no mother can ever fully trust anyone except herself when it comes to taking care of their baby."
We couldn't agree more!
Choosing The Right Nanny/Aayah
Swati's instincts were telling her that she needed to dig more to find a good nanny she could trust. She wanted the best care for her daughter, and for this, she felt it was necessary to get some help. As moms, it is crucial that we accept and realize it's good to ask for help when you need it. Not everything can be managed single-handedly, especially when you also have a million other things to look after every day.
But what is the best way to find a nanny or aayah who will actually take good care of the baby? While our instincts are able to tell us who cannot be trusted with our baby, keep these pointers in mind when zeroing down on someone who can be!
1. Look in The Right Places
When hiring a nanny, ask for recommendations from other trusted moms and look at certified sources/agencies who provide nannies.
2. Think Long-Term
Don't just think about your child's current age, but look at someone who can grow with your child and provide the right kind of nurturing to facilitate their development.
3. Ask Questions
When hiring, ask potential candidates a lot of questions about different aspects of baby care. For instance, what will they do if the child is hurt? What is the child care practice they follow? How do they discipline children?
4. Check Background
This one is crucial. Make it a point to call up previous employers to understand the nanny's experience and also the reason why the nanny left.
5. Make a Good Offer
Finally, choose a nanny you're confident about, even if she charges a bit more. It's about your child's care, after all.
As moms, we are all gifted with this unique ability to find out if everything is okay with our child. Our instincts as a mother are very strong and a reliable indicator of our child's happiness and wellness. So, while we can never be completely satisfied or lay full trust in anyone else for our baby's care, our gut feeling is a VERY strong. Let's remember this in all the decisions we take for our baby and proceed accordingly.