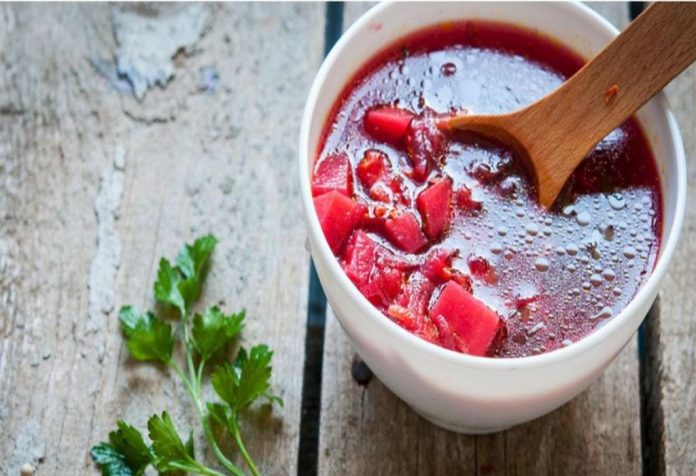 Weight loss – that perpetual struggle we face which never seems to end! When we feel bloated as we PMS, when our jeans seems a tad too tight after a heavy meal, when we are told motherhood does this to the body – situations like these make us long to lose just a little bit of weight! But it seems impossible. As mothers, when do we have the time to attend one of those heavily advertised gyms, or do those rigorous workout sessions some people indulge in oh-so-easily? And if ate only salad 7 days a week, how will we find the energy to do the million chores at home? Now, if there was a way to lose weight without doing all these…perhaps by sipping something warm and delicious…
No, this is not an impossible dream. According to experts, the magic soup diet for weight loss is a tried, tested and perfectly safe way of losing weight – just by drinking soup!
Traditionally, soup has been seen as an uber-healthy food. It is soulful, warm, and perfect for lifting our mood when we feel low. New mothers are often recommended soup to recover their strength after childbirth. The doctor also recommends chicken or lentil-soup for added protein intake and when we are down with a cold/fever. However, the one benefit of soup you may not have known is how it can speed up your weight loss!
How To Follow The Magic Soup Diet
The core principle of this diet involves the following four guidelines:
You need to increase your consumption of 'magic' soups that are healthy, filling and nutritious but low on fat and calories
You need to replace your snacks (e.g. sandwiches, pasta, etc.) with these soups on a regular basis in order to see results
You can make these soups more filling by adding healthy proteins such as chicken and tofu, as well as some slow-releasing carbs like brown rice, oats and leafy vegetables
You should pair the soup diet with overall healthy eating habits such as staying away from fattening snacks (which will be easier to do than usual as the soup helps you feel full)
That's it! In the book "The Magic Soup Diet" by Nicole Pisani and Kate Adams, Kate discusses how she lost up to 3 kgs in just a week by being on this nutritious but fat-free diet:
"I lost 7lbs (or about 3 kgs) in 7 days. This depends on how much excess water you are carrying. On average a person might lose up to 3lbs of fat. The rest would be water retention, which we release when we stop eating food that's not good for us and eat natural, whole foods and drink plenty of water."
Source: https://www.huffingtonpost.co.uk/2016/02/24/magic-soup-diet-weight-loss_n_4099695.html
While there are a number of magic soups that you can whip up as per the above guidelines, take a look at one of the MOST effective ones below. You can easily make it at home with only a handful of ingredients.
Recipe: APPLE CIDER BEETROOT SOUP
Ingredients
2 large or 3 small whole beetroot
2 tbsp apple cider vinegar
1-2 tbsp cooking oil (you can use coconut oil or olive oil)
Some cilantro (or dhaniya)
1-2 garlic cloves
Salt to taste
Method
Wash the beetroot thoroughly
Remove the top and root of the beets with a knife. Also wash the beet greens well
Wash the cilantro and chop into tiny pieces
In a cooking vessel, heat some oil on medium heat
Now add the sliced beets and sauté for a few minutes
Add water, apple cider vinegar and the garlic cloves
Bring the water to a boil
Now add the beet greens, cilantro and simmer till the beets are tender
Check and adjust salt, if required. Your magic weight loss soup is ready!
How This Soup Makes You Lose Weight
We know that beetroot is a very healthy food. They are high in Vitamin C, fol ate, antioxidants, and essential minerals like potassium and manganese. This boosts your overall immunity and also reduces your risk of blood pressure problems. So, okay, this soup is packed with nutrition and quite delicious too (trust us, our team tried it out). But how does it promote weight loss? What actually makes this a magical weight loss soup? The answer is completely scientific!
Beetroot is a great source of dietary fibre – half soluble and half insoluble. Both types of fibre helps in fighting fat by maintaining your bowel function and lowering your cholesterol levels. Beetroots contain no fat but are a powerhouse of vitamins and minerals. This is terrific both for weight loss and for getting healthier overall!
As per experts, soup in general is more filling per calorie because of the water content. This means that soup can keep us feeling full for longer compared with eating the same foods in their dry form. When we consume soup, the foods in the soup take up more room in the stomach and this turns off the body's appetite hormone. When you don't feel hungry after meals, you don't eat unhealthy and fattening snacks. Plus, drinking soup also means you are cutting down on refined carbohydrates that are present in food such as bread, rice or pasta. So, your calorific intake will be balanced and you will feel energetic through the day, without resorting to fattening foods. Result: weight loss!
How to Make More Homemade Soups for Weight Loss
Now that you know the magic soup recipe, it's time to check out some more options you can prepare to add variety and taste to your weight loss journey. Try out these variations of soups to keep up the habit of healthy eating and see those extra kilos wilting away!
1. Add Protein to Your Soup
A protein-rich soup is your best bet for weight loss. Protein helps build your muscle mass and provides your body essential strength. This is very useful when you are trying to cut down on fat. To make this soup, you can add chicken or salmon if you are non-vegetarian, or go for crumbled feta or natural yogurt if you are vegetarian.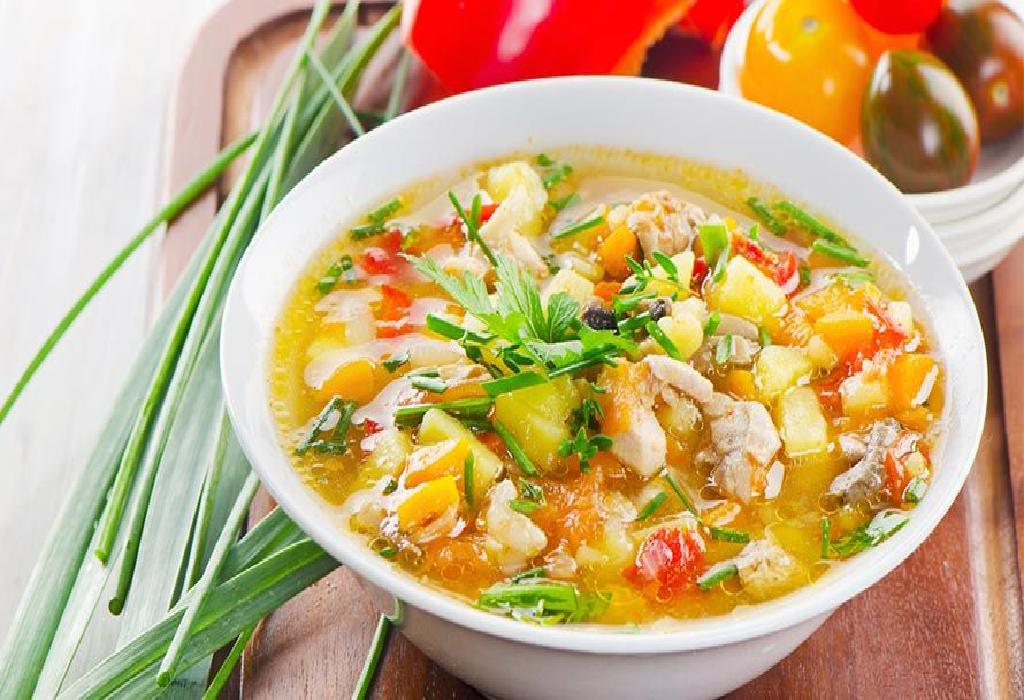 2. Add Grains or Noodles to Soup
Since you are going to make soup a key part of your weight loss journey, why not make it more appetising? Experts recommend closing your eyes and imagining everything you need for fulfilling your nutrition quota, in a bowl. Grains and noodles are great for giving you energy as well as taste, while being low in calories.

3. Make Bean Soup
Adding beans to your soup is a great, filling thing to do to make it a more complete meal. Beans will help you feel fuller after you have consumed the soup, but without the extra calories of a fat-rich meal.