This Dad From Pune Gets 'The Best Mommy of the World' Award! Here's Why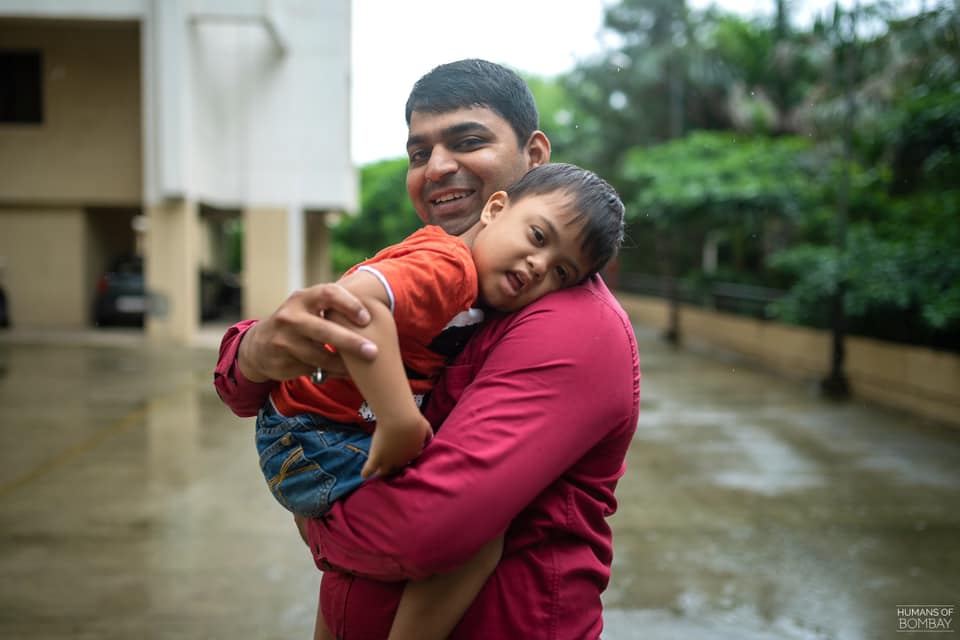 Parenting is not gender-based, according to Aditya Tiwari, and we couldn't agree more. Mr Tiwari has been felicitated with "The Best Mommy of the World" award for breaking societal norms and adopting and raising Avnish, a child with Down syndrome. Down syndrome is a genetic disorder that causes physical and intellectual disabilities.
Aditya's Thoughts on Being a Single Parent
Talking about his struggle, Mr Tiwari describes how difficult it was for him not only to adopt a child with special needs being a single parent but also in dealing with the constant discouragement. In an interview with ANI, Mr Tiwari says, "Avnish has taught me how to become a parent. It is a stereotype that only a female can take care of a child because of which I had to face a lot of issues during the adoption. The best part is that Avnish has accepted me as a parent."
Breaking these stereotypes and rising above the numerous obstacles he faced, Mr Tiwari quit his job at an IT firm to raise Avnish. He has dedicated his life to counselling other parents about raising kids with special needs. He also participated in a conference organised by the United Nations to help spread awareness about raising children with disabilities.
Why Aditya Tiwari Deserves the Award
In a world where all of us are focused on our own problems, people like Aditya Tiwari need to be celebrated for striving to give a better life to someone who would otherwise be unaccepted by society. His courage and determination to fight against a system that makes bringing change impossible, is commendable. His struggle is symbolic of the goodness of humanity. Mr Tiwari's thoughts on being a parent are truly admirable, "I have never put myself into any character of a mother or a father, I have always tried to become a good parent for him and a good human being."
Mr Tiwari fought for a year and a half to bring Avnish home, and we're so glad that he didn't let the hurdles deter him. People with Down syndrome are often mistreated for their disabilities and ostracised from society. In reality though, every one who has actually had the privilege to love and be loved by a person with Down syndrome has a different story to tell! A story full of love and joy! I mean, would you look at how adorable Avnish is!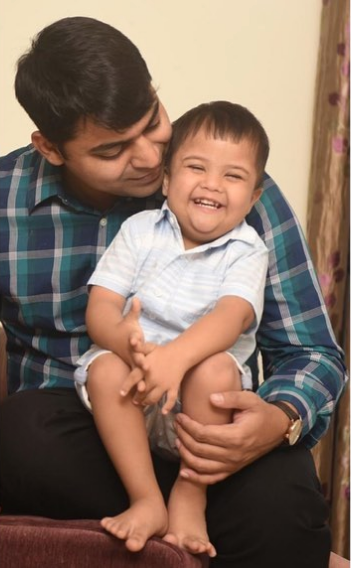 Source: Instagram
It's time we educate ourselves and strive to make this world a better place for everyone. Small changes in our attitude can lead to bigger differences in their realities. If a regular 27-year-old man could open up his mind and heart to let this little boy in, imagine a world where many more couples and families do the same! That's a world we'd be proud to live in.