This Christmas Quiz Will Put You in the Festive Mood Right Away!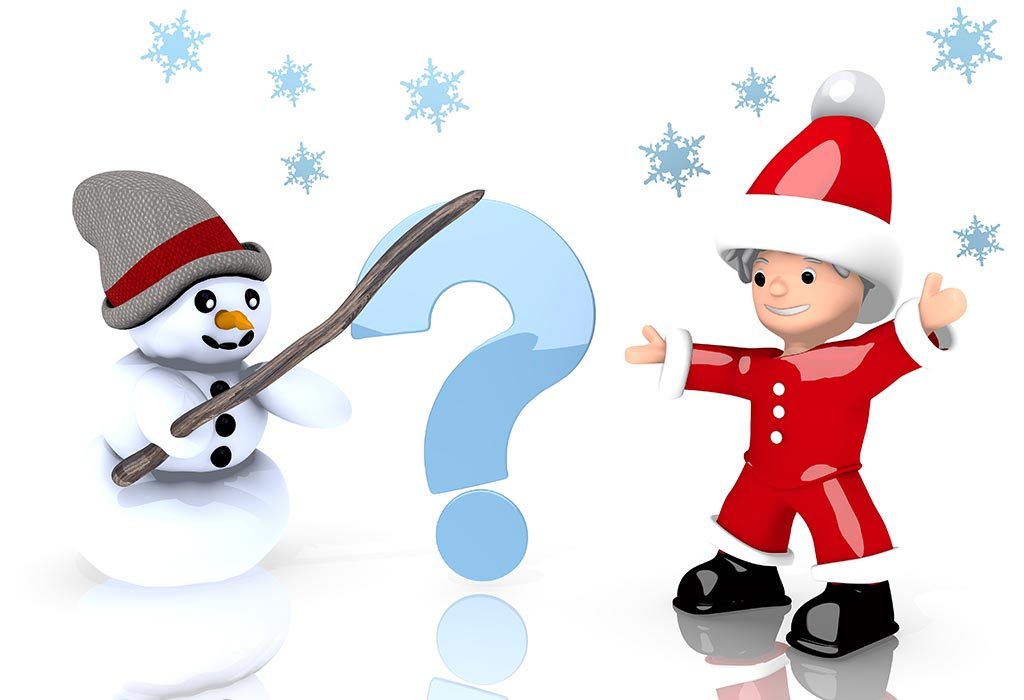 Christmas is finally here! Food, carols, parties, plum cake, fairy lights, the big pine tree spruced up with ornaments – ah, the joy of the season, there's nothing quite like it! Except, that's not all that Christmas is truly about, is it?
We all know facts like – 'December 25th was the day Jesus Christ was born'. We know the story of the 'Wise Men' and who brings presents for kids every year. But take a gander at the following questions to really test your Christmas trivia knowledge!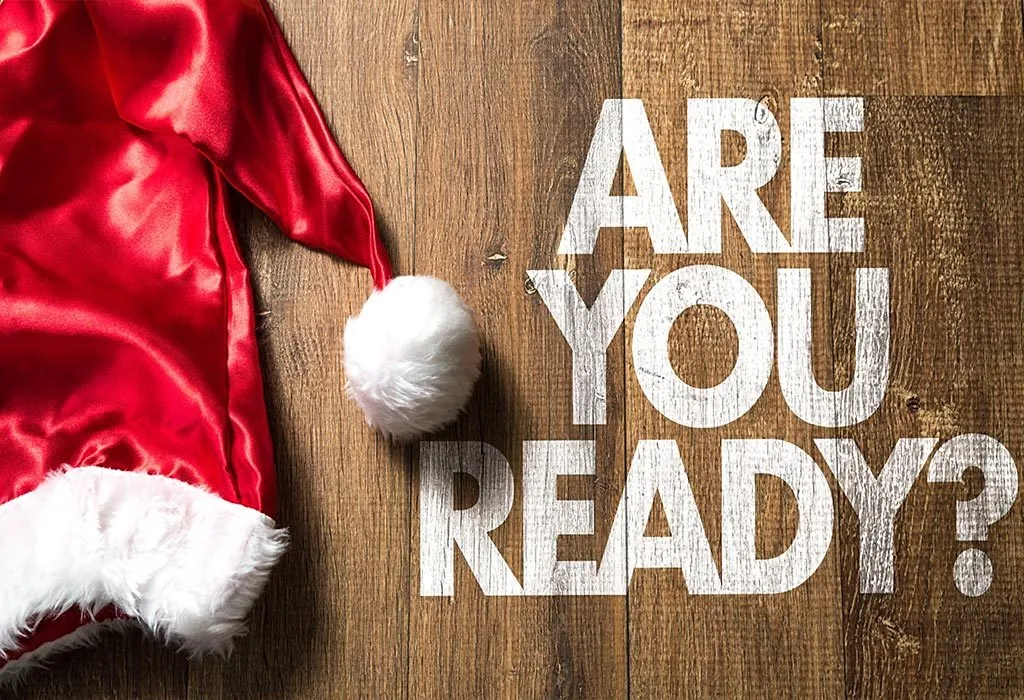 Fun Christmas Trivia Questions for Kids and Adults
These Christmas trivia questions will be a hit at your next holiday get-together. You can ask these questions to your little one to build his knowledge about this beautiful festival as well – these Christmas trivia questions and answers will make for a great game for you and your child!
Which are the traditional colours of Christmas?
How many 'Wise Men' were there and what gifts did they bring with them?
Which country was Jesus born in?
What's the most popular ornament that is placed on top of the Christmas tree?
Who is the man behind the story of 'Santa Claus'?
Name Santa's original reindeer (Nope, Rudolph isn't one of them!)!
Who are the 3 ghosts in the popular Christmas story, 'A Christmas Carol'?

What is the silvery material used to decorate Christmas trees called?
What's the poem 'A Visit from St. Nicholas' more commonly known as?
Where was the first Christmas tree put up to give us the common custom that it is today?
What is the period leading up to Christmas called?
Who created the very first electrically illuminated Christmas tree?
How did the shepherds, who visited Jesus on the day of His birth, know where to find Him?
According to a popular Dr Seuss book, this character steals Christmas. Who are we talking about?
What are Santa's little helpers called? (Hint: One is said to sit on the shelf!)
What alcoholic beverage is most commonly consumed during the Christmas season? (Hint: It has a lot of delicious added spices!)
How do you say 'Merry Christmas' in Spanish?
Complete the following Christmas carol: "Silent night, holy night, all is _______, all is ______"
True or false: There is a Mrs Santa Claus.
Which Christmas decoration comes with a tradition of people kissing when they are standing under it?
In which modern-day country was St. Nicholas born?
Which country started the tradition of putting up a Christmas tree?
Three of Santa's reindeer's names begin with the letter "D." What are those names?
What type of bird often appears on Christmas cards?
So, how many of these Christmas trivia questions did you manage to answer?
Scroll Down to Find out the Right Answers!
Red and Green. The green symbolises the common plants and trees of Christmas-time, such as holly, ivy, mistletoe and so on, while red represents the apple that caused the fall of Adam. Apart from this, there is also speculation that red and green came to be associated with Christmas because they were the colours of the screens that separated the congregation from the altar.
Although it's believed that there were 3 Wise Men, there is no mention in the Bible of the actual number. Since the wise men brought with them 3 gifts, gold, frankincense, and myrrh, it was assumed that there were three kings!

Bethlehem, approximately 10 kilometres south of Jerusalem.
An angel, to represent the Angel Gabriel or a star, symbolising the Star of David.


St. Nicholas was a Bishop who was orphaned as a young boy but inherited lots of wealth from his parents. As the legend goes, being the kind person that he was, he would help the poor and distribute gifts secretly to people in need.
Dasher, Dancer, Prancer, Vixen, Comet, Cupid, Donner, Blitzen were the original 8 mentioned in the poem 'Twas the Night Before Christmas'. Rudolph 'the Red-nosed Reindeer' and Olive were additions to this list.

The Ghost of Christmas Past, The Ghost of Christmas Present, and The Ghost of Christmas Yet to Come come and show Ebenezer Scrooge various instances from the Christmases he's spent!
Tinsel.

Written by Clement Clarke Moore, the poem is more commonly known as 'Twas the Night Before Christmas'.

The first tree is believed to have been put up in Germany, giving rise to a much-loved tradition!

Advent is observed on the four Sundays prior to Christmas, and in Latin, it means 'coming'. It's a time for waiting and preparing for the coming of Jesus.
Edward H. Johnson, an associate of the inventor, Thomas Edison, created the first string of Christmas lights. They gained popularity and were used by businesses to decorate their windows, but because they were deemed expensive, it was only after 1930 that electric lights started replacing candles as Christmas decorations in households.

It is believed that an angel of the Lord appeared before the shepherds and announced to them the birth of Baby Jesus, 'wrapped in cloths and lying in a manger'.
The Grinch!

In American, British, Irish and other such cultures, a Christmas elf is considered to be Santa's helper, assisting him with the businesses of the North Pole!
Mulled wine. Also known as 'spiced wine', this beverage is made by heating wine over a flame and adding various spices, citrus fruits, and even raisins. It is served warm.
Feliz Navidad!
"Silent night, holy night, all is calm, all is bright…"
True! Mrs Santa Claus is known to take care of the elves, prepare delicious Christmas treats, and help Santa Claus wrap presents.
Mistletoe! Ancient cultures believed that the mistletoe plant as an aphrodisiac and that it promoted vitality and fertility!
The modern-day St. Nicholas was born in Turkey. It was originally in Patara, a city in the ancient district of Lycia, in Asia Minor.
The use of Christmas trees originated in present-day Germany during the Middle ages. In 1419, a guild in Freiburg decorated a tree with gingerbread, apples, and flour wafers.
Dancer, Dasher, and Donner are three of Santa's reindeer's names.
Robin.
How fun was that? If you managed to score 15 out of 20, well done! That's quite the Christmas trivia knowledge, and you certainly can contest to be a Christmas elf, if ever the need opens up! And don't you fret if you didn't get all the answers; time to brush up on your knowledge with your favourite Christmas stories and movies laid out ready for the holidays!
Also Read:
Songs to Put You in the Ultimate Christmas Mood
Simple Ideas for Decorating Your Home for Christmas
How to Save Money for Christmas and New Year Parties