Things You Should Never Wear to An Office Party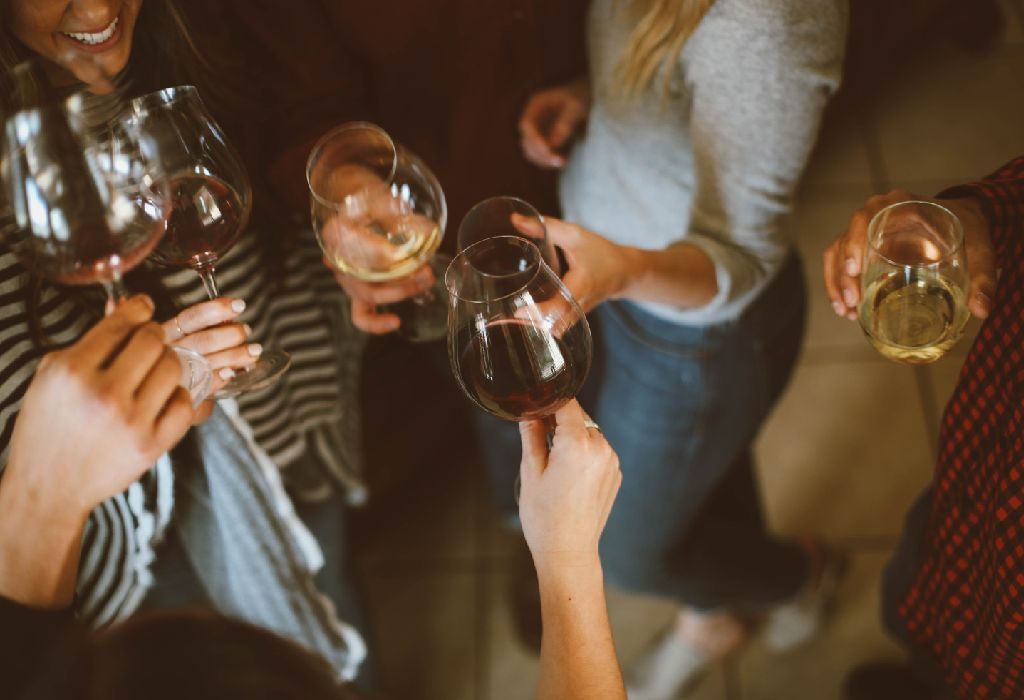 In this Article
Choosing what to wear for an office party can be difficult. The balance between what is appropriate and what is sexy is imperative. While you wouldn't mind a bit of attention, you wouldn't want to raise eyebrows, right?
There is a list of dos and don'ts that every working woman needs to memorize before choosing an attire for an office party. One little slip and you run the risk of jeopardizing your professional reputation and being judged. Here we list the dress codes you should adhere to while also clearing the air about what is deemed acceptable.
The Office Party Dress Code You Should Know About
What to Wear to An Office Party?
Choosing to sport a pair of formal cropped pants in dark colours is a great option. It is chic and stylish. However, ensure that your panty line is not visible when in the spotlight.
A three-quarter sleeved blouse is always a safe choice. Choosing to accessorise it with a chunky necklace, which isn't too loud, is perfect too.
Wearing low pumps or espadrilles make for safe and muted shoe options at an office party.
Sporting a little colour never hurts. A cute top in salmon or peppermint green is always allowed.However, choosing loud colours in neon shades can be a little too overbearing, especially if the office crowd is conservative. You don't want to stand out for all the wrong reasons.
What NOT to Wear to An Office Party?
Always remember that an office party isn't your regular party with friends. Similarly, an office party dress will be different from an ordinary dress. You need to follow some decorum when it comes to dressing up. You shouldn't decide on outfits you wouldn't normally be caught wearing at work. This would mean no ultra short hemlines, no low cut tops, and no body-con dresses.
While animal prints may look cool at a nightclub. However, it might not be a subtle print for your co-workers.
Do not wear transparent clothes to an office party. An x-ray of your inners could really leave you in a tight spot. Also, if you've just had a baby, you wouldn't want to be highlighting the "fuller" parts of your body.
A subtle perfume is a good choice for a work party.
Always ensure that the ensemble you choose for an office party is ironed well. Looking like a crumpled mess in front of your boss and colleagues can be really embarrassing.
These office party dos and don'ts on dressing will help you make wise decisions and keep you away from committing a fashion faux pas at work. You want to stand out in a crowd, right? Be a vision, but don't be a sight!