These 6 Warm Desserts are Perfect for Cold Winter Nights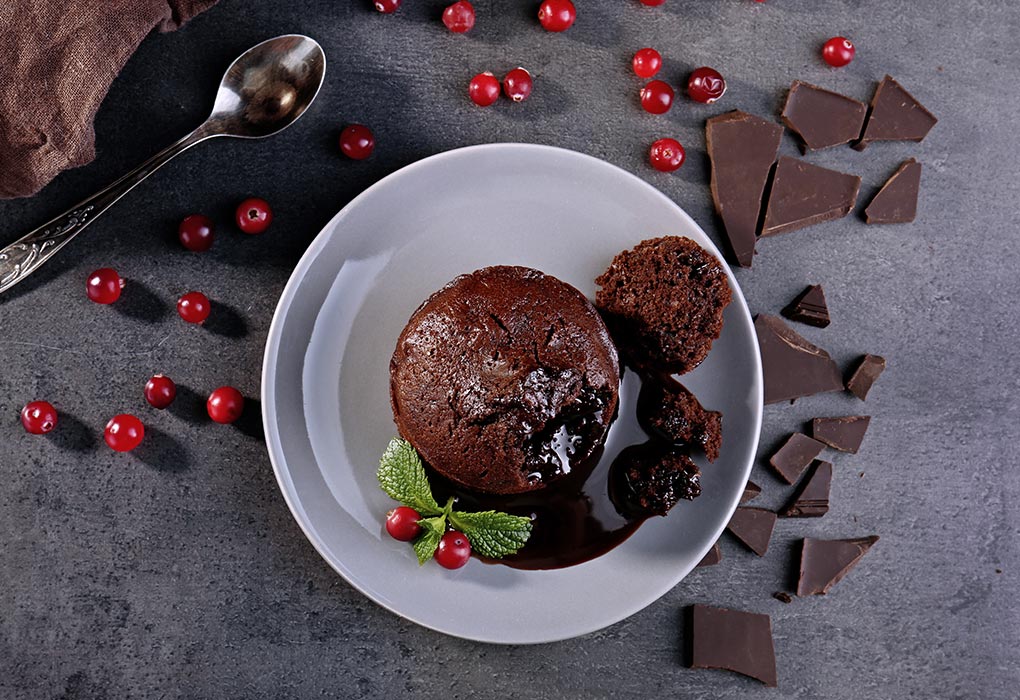 In this Article
It's almost that time of the year – to be all bundled up in warm layers and keep away from anything that isn't at room temperature! Winter nights can be mildly chilly to downright freezing, and the cold weather does have a tendency to bring down your spirits as well. But there's nothing a nice sweet delicacy can't fix, is there? Treat your taste buds to these warm desserts that you can devour during a chilly night!
6 Dessert Recipes for Winter Nights
Here are some recipes you can try to fix yourself a nice treat. Some of these may be a little time-consuming or may take effort, but hey, at least you get to work up a sweat before digging into your dessert!
1. Creamy Rice Pudding
Hearty and comforting, this pudding is easy to make and will fill you up too! It takes about 15 minutes to make and can serve 4 people.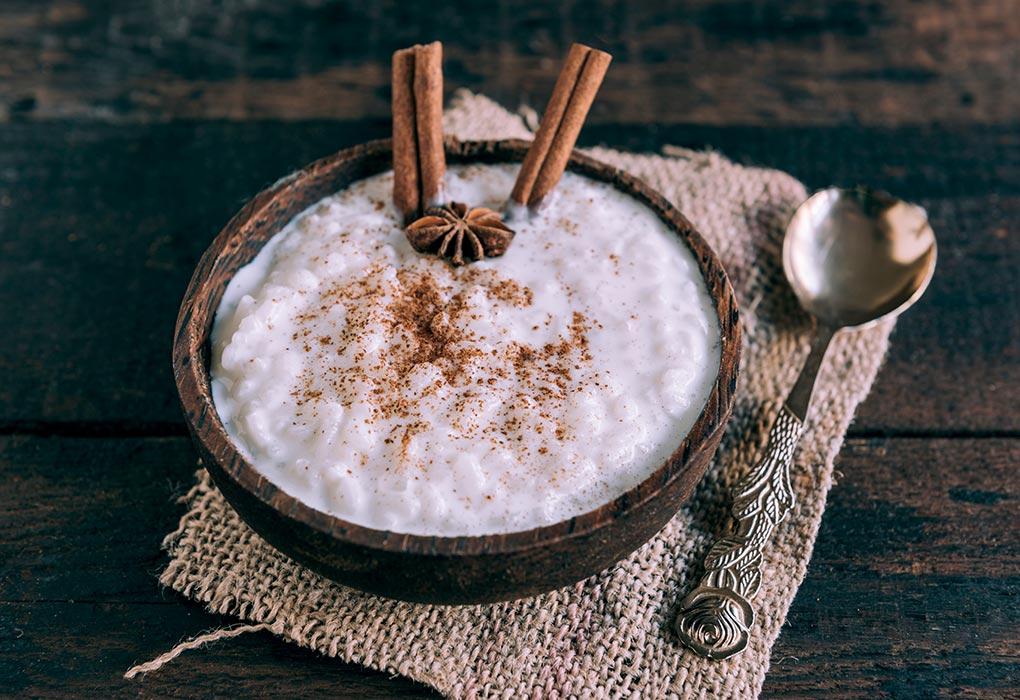 Ingredients
Uncooked white rice – ¾ cup (short or medium grain rice)
Milk – 2 cups, separately measured out
White sugar – ⅓ cup
Salt – ¼ teaspoon
Egg – 1, beaten
Raisins – ⅔ cups
Butter – 1 tablespoon
Vanilla extract – Few drops
How to Prepare
Start off by boiling 1½ cups of water in a medium saucepan. Add the rice to this water and stir.
Bring the heat down. Cover the saucepan and let it simmer for 20 minutes.
Combine the cooked rice with the sugar, salt, and 1½ cups of milk in another saucepan.
Let it cook over medium heat until it gains a thick and creamy consistency, in about 15 to 20 minutes.
Add the remaining milk, the egg, and raisins. Make sure that the heat is on low so that the egg doesn't cook.
Stir the mixture continuously for 2 more minutes. Take the pan off the stove and add the butter and vanilla extract. Serve warm.
2. Gulab Jamuns
Gulab jamun is technically an all-weather dessert, because who can ever say no to it? Even so, there's something special about a bowl of piping hot gulab jamuns on a cold night, isn't there! While gulab jamuns are traditionally made with khoya, this recipe is an easier version for those who don't have access to the same. Make note that the recipe has to be followed exactly to yield the right results; the maida-to-milk-powder ratio is crucial in producing soft gulab jamuns.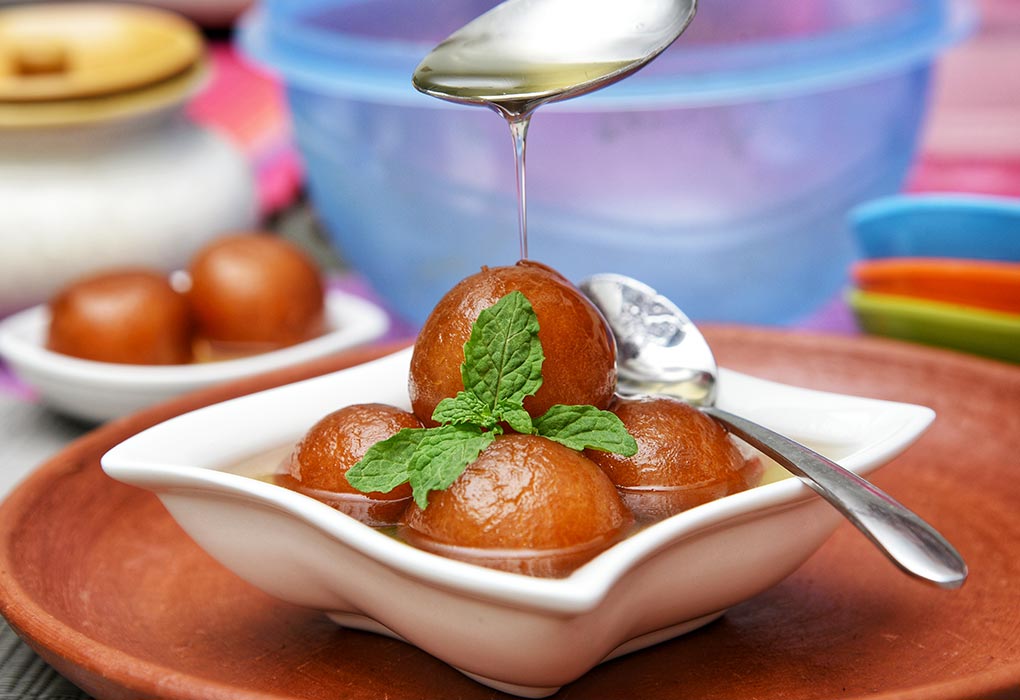 Ingredients
For the Sugar Syrup
Sugar – 1 cup
Water – 1 cup
Powdered cardamom – 3
Lemon juice – 1 tablespoon
For the Gulab Jamuns
Full cream milk powder – 9 tablespoons
Plain flour (Maida) – 3½ tablespoons
Semolina (Rava) – 1 tablespoon
Lemon juice – 1 teaspoon
Ghee – 1 teaspoon
Warm milk – 4 tablespoons
A pinch of baking soda
Pistachios or almonds to garnish (thinly sliced)
How to Prepare
Sugar Syrup
Pour out a cup of sugar into a wide saucepan. Add the water to the sugar and bring to a boil.
Let the mixture simmer for around 4 minutes. You'll notice that the syrup turns slightly sticky.
Add the powdered cardamom and the lemon juice. The juice helps the syrup stop crystallising.
Take off the heat and keep the syrup aside, covered.
Gulab Jamun
Transfer the milk powder to a large bowl. Add the maida and rava to this, and the baking soda as well.
Add the ghee and lemon juice to the bowl. Mix well.
Slowly start adding the milk in small amounts, and at intervals, knead the mixture as you're adding the milk. Knead until you have a soft and smooth dough.
Apply some ghee on your hands to grease them. Form small balls with the dough. Make sure there are no cracks on these balls as the jamuns can break while frying.
Heat some ghee on a low flame; take enough to fry the jamuns in. When the ghee is moderately hot, fry a jamun tester. If cracks develop and the ball breaks, add a teaspoon more of maida to the dough and knead it well.
Fry the rest of the balls on a low flame until they turn golden brown. Once they're out, drain them of the ghee and drop them immediately in the sugar syrup so that they can absorb the syrup.
Let the balls remain in the syrup for 2 hours, covered. Once they're ready, you will see an increase in size as well.
Serve warm, of course!
3. Chocolate Mug Cake
Chocolate lovers who're looking to whip up a quick and decadent dessert, look no further!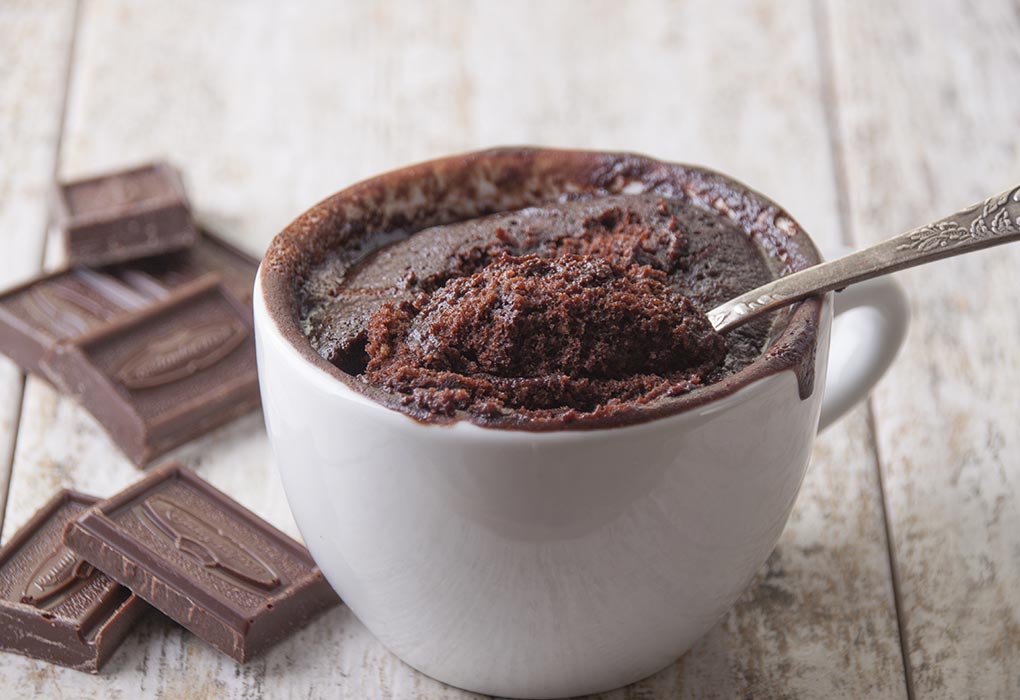 Ingredients
Flour – ¼ cup
Milk – 3 tablespoons
White sugar – ¼ cup
Unsweetened cocoa powder – 2 tablespoons
Baking soda – ⅛ teaspoon
Salt – ⅛ teaspoon
Sunflower oil – 2 tablespoons
Water – 1 tablespoon
Vanilla extract – ¼ teaspoon
How to Prepare
In a large microwave-safe mug, mix together all the dry ingredients.
Once the dry ingredients have been blended well, mix together with the wet ingredients.
Cook in the microwave for about 1 minute and 45 seconds (up until the cake is done in the middle). Add chocolate chips for additional decadence!
4. Moong Dal Ka Halwa
Indulgence tastes so good – but may need a bit of patience and elbow grease! Try this popular halwa recipe when you have some time and energy to spare.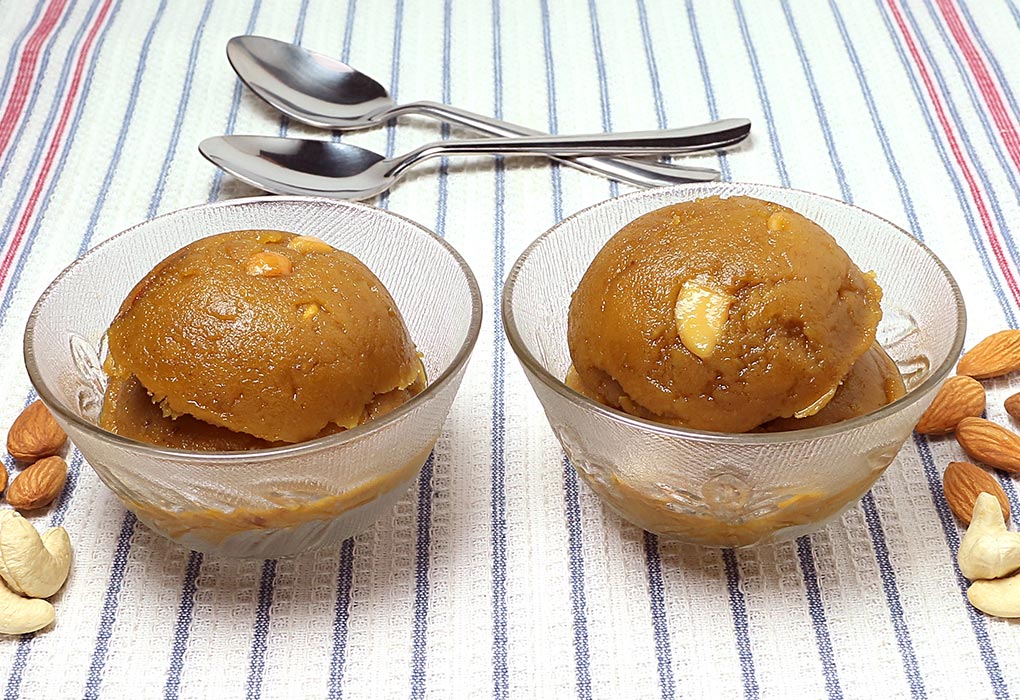 Ingredients
Small yellow lentils / Moong dal – 1 cup
Ghee – ¾ cup
Mawa – ¾ cup
Almonds – 2 tablespoons, chopped
Sugar – 1¼ cup
Cardamom – 1 teaspoon, powdered
Milk – ¼ cup (to be divided)
Saffron strands – 1 teaspoon
How to Prepare
Soak the lentils overnight for around 12 to 15 hours. Crush the soaked lentils in a mixer or with a grinding stone to form a thick paste. Avoid adding water while grinding the lentils.
Keep aside a tablespoon of warm milk infused with a few strands of saffron.
In a deep-bottomed pan, heat some ghee. Add the dal paste to it and saute well. The dal slowly absorbs the ghee and starts to form a dough-like consistency. It also changes to a light brown colour.
Once the ghee starts to come away from the sides of the pan, add the mawa and keep stirring while maintaining medium heat.
Add the remaining milk (including the saffron-infused portion) and stir for another 2 to 3 minutes. Add in the cardamom powder and chopped nuts.
Add the entire portion of sugar to the mixture and continue stirring till it blends in perfectly. The entire process should take around 35-40 minutes.
Serve the halwa warm. You can also store this for up to two weeks in an airtight container placed in the refrigerator, to relish if your halwa-cravings are to strike again soon! You can also try different variations with carrots, pumpkin, beetroot, etc.
5. Steamed Bread Pudding
Refine a yummy and familiar dish with a simple syrup!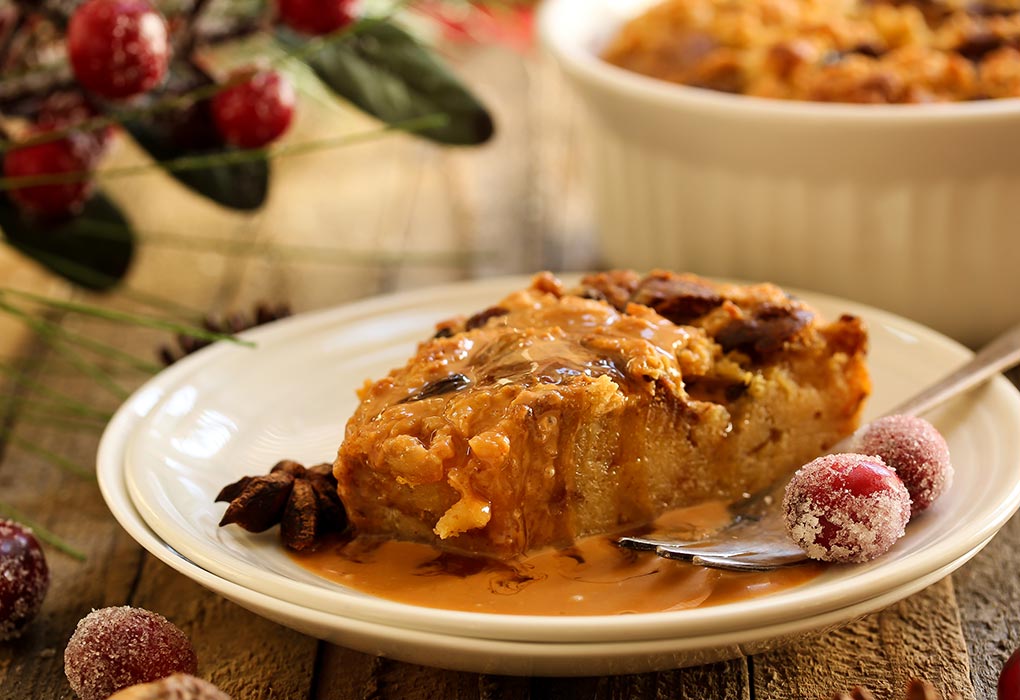 Ingredients
For Caramel Sauce
Sugar – 3 tablespoons
Water – 3 teaspoons
For Bread Pudding
Whole milk – 1½ cups
Sugar – ¼ cup
Bread – 4 to 6 slices (depending on how thick or thin they are)
Eggs – 2
Vanilla extract – 1 teaspoon
Butter or ghee (to brush the sides of the bowl)
A pinch of salt
Raisins – 8 to 10
How to Prepare
Prepare the caramel sauce by melting together the sugar and water on medium heat and cooking it till it turns a golden colour. Ensure that you do not burn it.
Pour the prepared sauce into bowls that can be placed in a pressure cooker. Swirl the bowl to make sure that the caramel coats it well, and brush it with some butter and ghee.
For the pudding, start off by heating milk and sugar (no need to boil the mixture). Chop up the bread and add the pieces to the milk. Stir it well and let the bread soak up all the milk.
Beat eggs separately and then add it to the pan with the milk-soaked bread. Blend it together to prepare a custard. Add the vanilla extract and salt to this mixture.
Pour the mixture into the bowls, but only around ⅔rd of the way. In the pressure cooker, place the bowl(s) over a stand, covered with a foil lightly (make sure to cut in some steam vents in the foil before placing it in the cooker). Once the cooker is covered, place the weight and cook the pudding on medium-heat first. After a single whistle, lower the heat and allow the pudding to cook for 20 to 25 minutes.
Once the pudding is cooked and cooled, invert it on to a plate. Enjoy!
6. Chocolate Momos
A sweet twist on the savoury delicacy? Yes, please!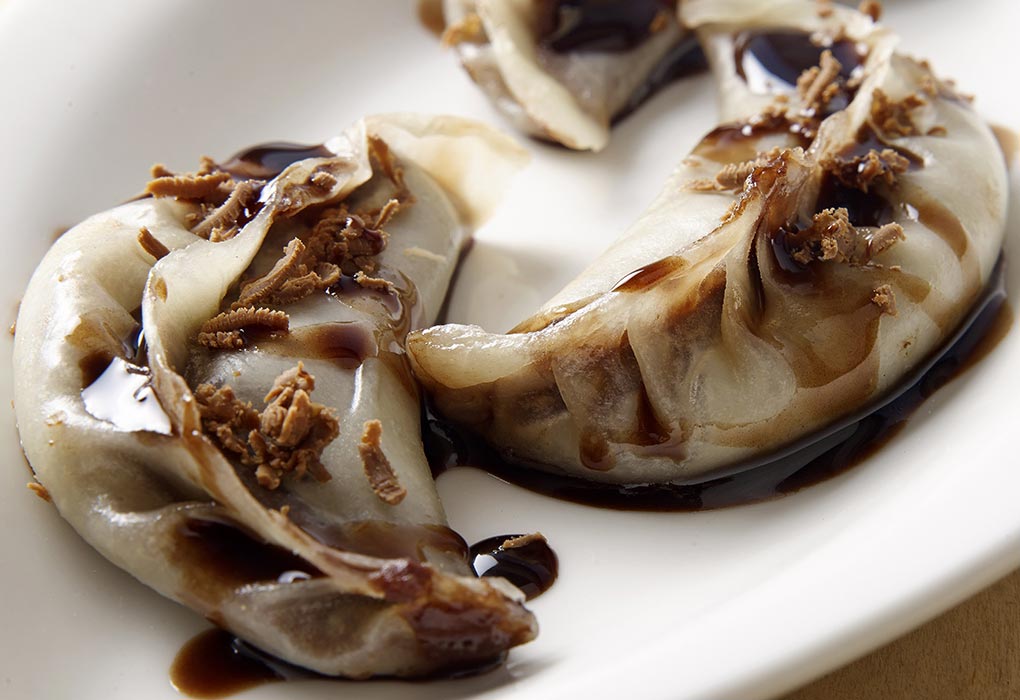 Ingredients
Flour – 2 cups
Salt – ½ teaspoons
Dark chocolate – ¾ cup, chopped
Warm water
How to Prepare
Prepare a dough by mixing together flour and salt, and water at regular intervals. The dough should be soft but not sticky.
Make small balls from the dough and roll them out into individual sheets or discs.
Place a portion of the chocolate on each disc. Use some water to seal together the edges of the disc.
Steam the momos for a couple of minutes or fry them off in odourless oil till they're nice and crispy! Try not to be making these every so often, which you may, considering how easy they are to make!
How good do these desserts sound? Good enough to push off the winter blues and get to making them, that's for sure!