These Holiday Pictures Of Sridevi and Her Daughters Will Cheer You Up Instantly!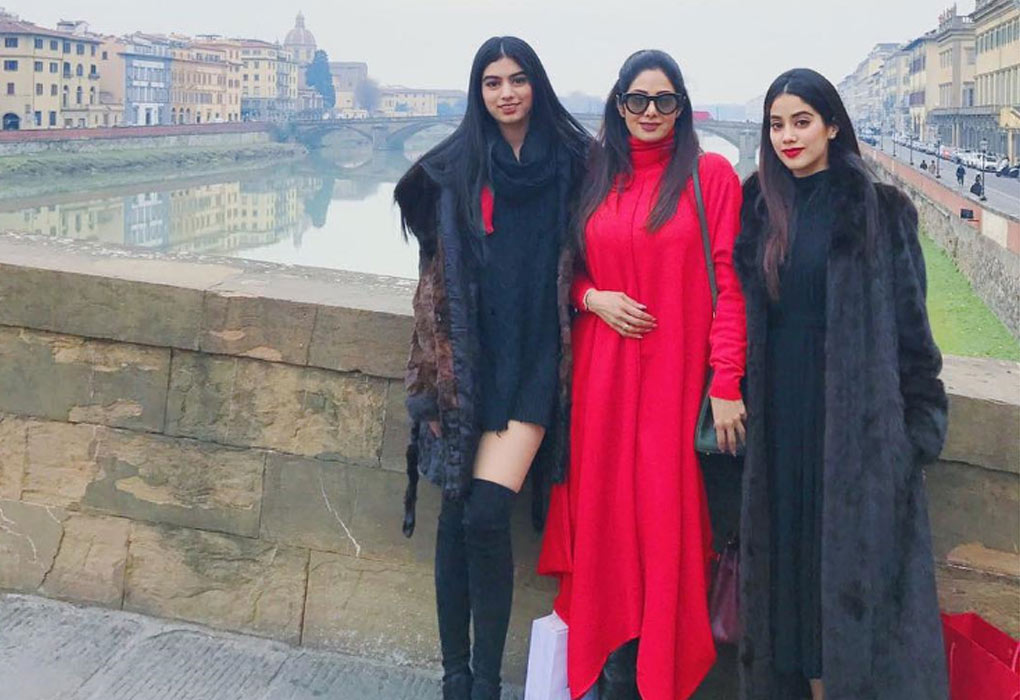 All of us lead packed, busy lives, right from the time the alarm goes off in the morning to when we finally get to sleep. From looking after our children and the household, to running the 754 errands that moms have on their list, life can often get monotonous. Relationship experts have one tried and tested solution to fix this – a family holiday! Recently, Sridevi went on a summer vacation with her husband and daughters. You'll need to see the pictures below to find out the ONE thing that has got us so delighted.
Sridevi, her husband Boney Kapoor, and their two daughters Khushi and Jhanvi, are on a vacation in Georgia. Yes, the landscape is snowcapped and utterly beautiful, but we are not talking about that. The real reason these pictures have warmed our heart is this – love. The togetherness of the family, the shared moments of candid laughter, binging on a new cuisine together, and discovering new sights and sounds with the people who matter the most – isn't that what life is about? And these pictures showcase familial love so beautifully!
A family vacation as parents is a huge lesson in companionship, bonding, and yes, patience. As our kids grow up, and our relationship with them becomes more-friend-less-mom, a holiday can be pure bliss. Not only does it give us a chance to understand each other better, but also lets us create memories for life. Exactly what the Kapoor family is doing right now.
Sridevi and Boney are currently busy with their next film "Mom", starring Nawazuddin Siddiqui and Akshaye Khanna. We are sure this little break with their children will recharge their batteries enough to put their heart and soul into it. After all, there's nothing like spending time with the kids to reaffirm our faith in the miracles of life, right?
Are you too planning to go on a summer getaway with your family? Don't forget to share the pictures with us; happiness multiplies when shared!