These Feel-Good 'Kanyadaan' Pictures Are So Beautiful, They'll Leave You Happy-Crying!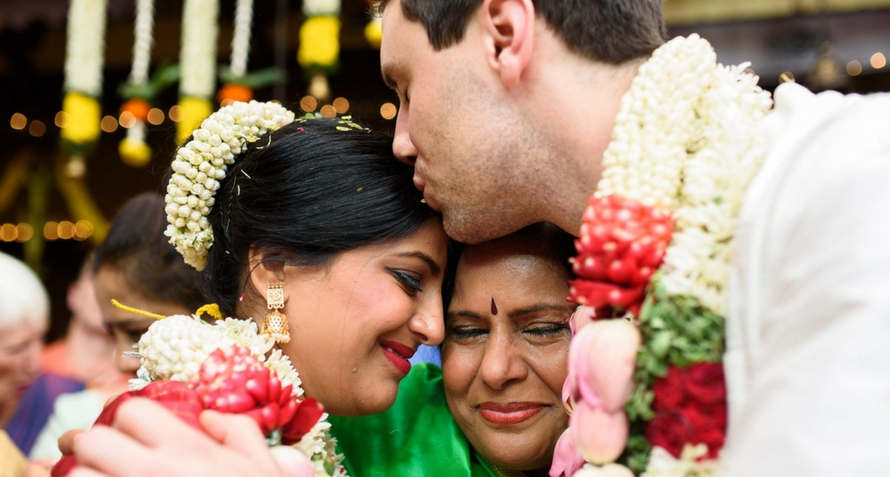 Single parents are often sidelined on most happy occasions. Despite the social progress we've made today, on many fronts, single parents are still considered 'unauspicious'. They are often made mere spectators – even at their own children's wedding! Raji, a single mom from Chennai, wasn't going to let than happen.
Kanyadaan – the ritual that every Indian parent with a daughter dreads yet awaits. Kanyadaan is a part of the wedding rituals performed by the father and is, in a way, a goodbye that genuinely marks his little girl's coming-of-age. But what happens when there is no father in the picture?
Raji is separated from her husband and lives and works in Australia. She has played both mom and dad for her daughter Sandhya. So, when it came to Kanyadaan or 'giving away' her daughter, Raji didn't back down. While tradition dictates that a mother watch as the father gives the daughter away, Raji decided to break away from it and do her daughter's Kanyadaan herself. And rightfully so.
Our traditions and rituals are in place to guide us. But very often, they are taken to be followed to the T. Perhaps, sometimes, we need to be more flexible and accepting, if only to spread happiness and touch more lives.
When Sandhya and Sam got married, the moments captured by photographer Varun Suresh showcase the beautiful emotions that tell the story of a single mother and her pride in giving away her daughter instead of letting traditions dictate her life.
Check them out for yourself:
Even the photographer, Varun Suresh, said, "This wedding definitely got the better of me. The sheer extent of happiness that was shared and celebrated was humbling."
We couldn't agree more! Raji is an inspiration for all single parents out there who toil throughout their life to make sure their children are happy. Sometimes, marriages don't work out, but it is an immense challenge to protect children from the brunt. Raji's gesture inspires us to embrace happiness and breakaway from restricting traditions – all for the sake of our children.
We wish the newly married couple, Sandhya and Sam, all the best for their future, and we hope they make Raji proud!