These 7 Breakfast Foods Are The Secret To Mommy Karisma Kapoor's Fitness!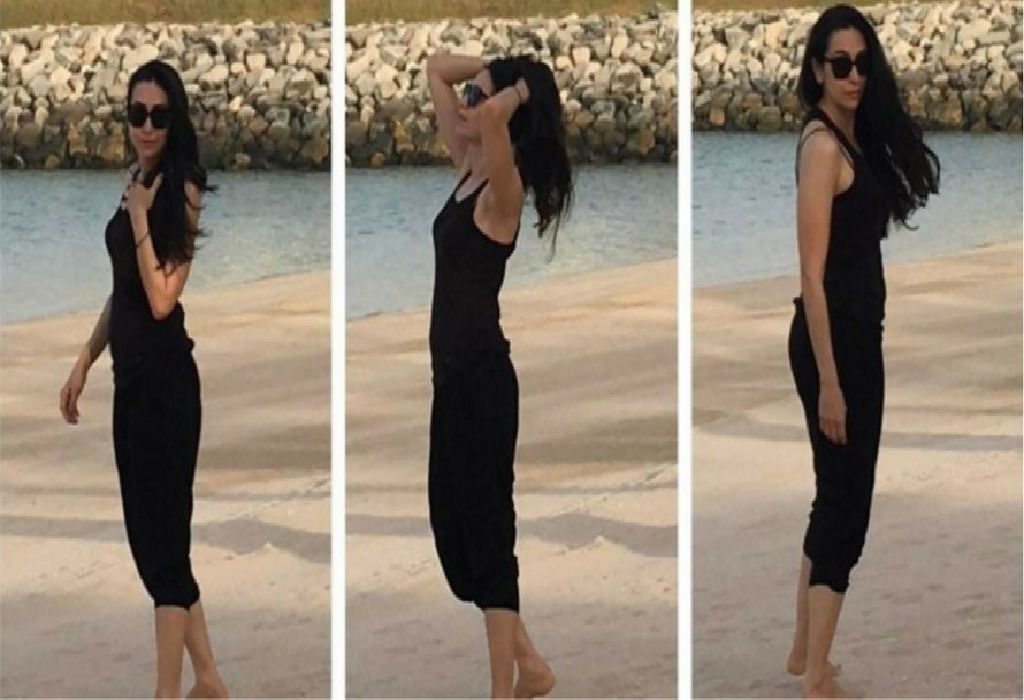 Karisma Kapoor might have turned 43, but she sure doesn't look the part! Find out the breakfast diet Karisma follows to keep her fit and fabulous!
Karisma Kapoor, Bollywood superstar of the 90's and mommy to little Samaira and Kiaan is an inspiration to many mommies out there for not only her beauty and grace but also for her fitness levels!
The yummy mummy recently celebrated her 43rd birthday, but you'd be hard-pressed to find a person who'd say she looks her age and we have the proof:

So what's her secret? Well, it seems like she swears by one major thing that keeps her looking fit and fabulous at 43 – aHealthy Breakfast!And her breakfasts are not only healthy, they look yummy too( well, atleast according to her Instagram)! Find out what breakfast foods are the secret to her fitness and get some inspiration for your next attempt at weight loss…
Healthy & Light Breakfast Foods That Are Perfect For Weight Loss
1. The Classic Eggs and Toast
The classic breakfast combo that most people swear by, eggs and toast are a healthy option too! Just switch out the white bread for multi-grain bread like Karisma for a healthier meal
2. Juicy Berry Combos
Berries are popular antioxidants that ward off certain health conditions and protect your skin and hair! Rich in fiber and liquid content, berries keep you feeling full and help control those unhealthy food cravings!
3. Milk Made Healthy!
Milk in itself is a whole meal with its various benefits but it can be boring and the fat in the milk sure doesn't help your weight loss cause! Take a cue from Karisma and switch to healthier alternatives like almond milk. Using Chia seeds, fresh fruits and dry fruits for some flavour will keep it tasty and healthy too!
4. Turkey Bacon
Pork Bacon has quite a few lovers around the world but if you are one of those, switching to Turkey Bacon maybe a healthier option! An occasional Turkey Bacon for breakfast like Karisma will keep you satiated when those crispy bacon cravings kick in!
5. Colourful Fruit Portions
Take a page from Karisma's book and stick to fruits like grapefruit and watermelon for your first meal of the day. Fruits are healthy alternatives for otherwise oily or heavy breakfasts that will keep you energetic through the day
6. The Irresistible Coffee
There are speculations that coffee helps in suppressing your appetite and keep you full. However, these are not confirmed but Karisma is a coffee lover so it might be helpful afterall! Coffee doesn't have any negative effects on weight loss either way – just remember to keep it sugar-free!
7. The Occasional Indulgence
We've saved the best for the last. From the looks of it Karisma might be extremely disciplined about her healthy breakfast regime, but she doesn't shy away from the occasional indulgence either! Be it waffles or crossiants, she goes all out when she does go for that little bit of indulgence!
Well, that was just her breakfast! Surely there is more to this B-town bombshell's "wow" body. Watch her talk candidly about her daily diet in the video below.
And the secret's out! It's time to get back on your weight loss mission with full-force and get as healthy as the fabulous Karisma Kapoor herself! All the best!