These 6 Mascaras Give You a Dramatic "Fake Lash" Effect No Matter What Your Budget!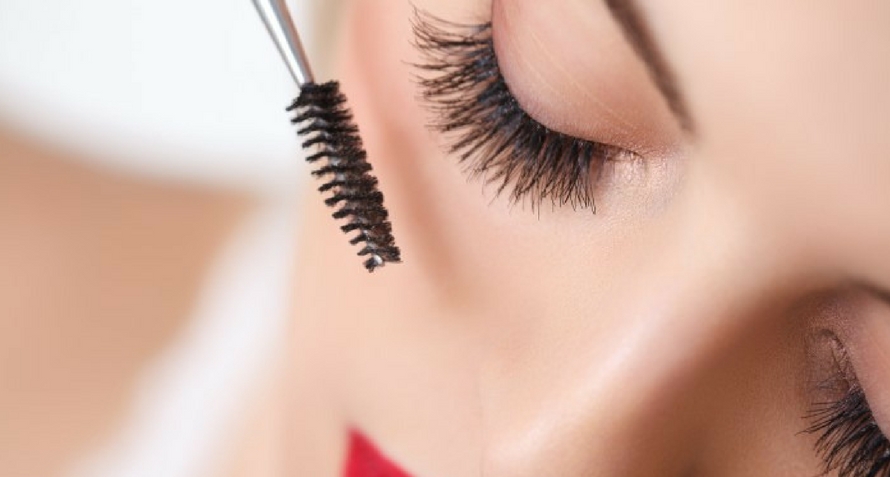 In this Article
No time for false lashes? Busy mums and working women that want to catch up with the long lash trend, this is what you are looking for! The top 6 mascara's that give you incredibly long, full lashes within every budget!
False lashes are flooding our Instagram and Facebook feeds these days! These "regular" women make the entire ordeal of adding false lashes to everyday looks seem so effortless!
Back in the day, dramatic fake lashes were restricted only to wedding days but now bold, big lashes are seamlessly fitting into an average day look.
But what about us women who don't have that extra time in a day to struggle with lash glue, tweezers and multiple fails? What if we want our average-sized lashes to go supersized and bold?
Your answer is simple – MASCARA!
10 years ago, mascaras would have not stood a chance against false eyelashes. However, with today's concoctions, your lashes can look thicker, darker and curlier without having to struggle with fake lashes everyday! And finding the perfect mascara is a lot easier with this list we've curated. There's one for every budget too!
10 Mascaras That Make Your Eyelashes Look Dramatic!
1. Maybelline New York Lash Sensational Mascara- Rs. 525
Maybelline is a popular and reasonably priced brand for makeup. This mascara features a fan-like set of bristles on the wand which separates and coats the lashes evenly! The result is a gorgeous full set with extreme curling and darkness! It is waterproof and stays on for long as well.
2. Essence Mascara – Rs 299- Rs 349
We're so glad this U.K drugstore brand made its way to India so that we too could have great lashes for ridiculously low prices! We didn't know which Essence mascara to pick because most of these extremely budget-friendly mascara's work amazingly well to provide length and volume to the lashes. But if we had to pick any, these would make it before the others. See for yourself just how amazing these mascaras are!
Essence Lash Princess Mascara
Essence Plump No Clump Mascara
Essence GET BIG LASHES Mascara
Essence I Love Extreme Mascara
3. L'oreal Paris False Lash Superstar Mascara- Rs. 999
This mascara comes with a primer so it automatically helps hold your lash curl for longer. The primer helps coat your lashes and keep them separated to avoid clumping when you apply your eyeliner. There's a good reason this mascara is called False Lash Superstar!
4. Too Faced- Better Than Sex Mascara- Rs. 2500
Well, we can't tell you for sure if it is better than sex but it is better than most mascara's we know in giving you lashes that look like falsies! We're serious! We don't know how but this mascara gives you volume and length like it's magic!
Sadly, this one isn't easily available in India so you will have to wait for somebody to visit from the western hemisphere to get your hand's on it! It is priced at USD 23 and available on Amazon India for INR 2500!
5. Clinique High Impact Lash Elevating Mascara- Rs. 1700
This mascara falls into a higher price range but trust us, it works brilliantly to lengthen lashes in just one stroke! The mascara features a conical wand that actually elevates your lashes and keeps them that way all day! You will find this one online or at Sephora stores in your city.
6. Maybelline New York Falsies Push Up Drama Mascara – Rs. 600
This mascara comes in both waterproof and washable types but we prefer the waterproof one for the simple reason that it stays put for longer. This mascara features a wand with short spikey bristles that sort of make your lash hold on to them, ensuring that the product gets evenly distributed for a more natural thick look.
There you go! Are you all set to the yummy mummy you've always wanted to be? These mascaras will take your lashes from basic to 'slay all day' in just a stroke or two! So, which one are you tempted to buy?
?>