These 20 Easy Design Ideas Can Make Your House Look Bigger Without Costing a Fortune!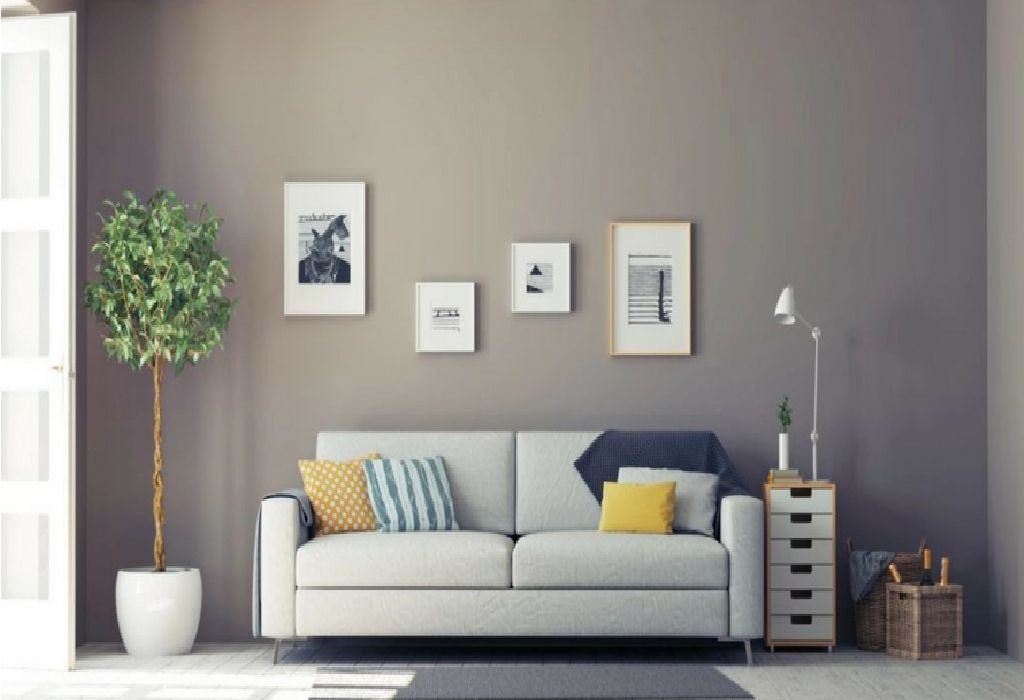 In this Article
Have you always fantasized about owning a sprawling, spacious home? With kids, no matter how hard you try, space is always at a premium. The good news is that you can transform your house into a spacious abode with these easy ideas on how to make a small room look bigger.
Creating precious square footage in your home doesn't necessarily involve breaking the walls or taxing your bank account. If you're wondering how to make a small house look bigger, learn a creative hack or two and bid goodbye to bemoaning lack of space.
Cool Ways to Make Small Rooms Look Bigger
1. Fall in love with light colours
Switch to light paint colours to make a room look bigger. Shades like off-white, pale blue and sea green are perfect. You can choose a cute yellow or a light pink for your toddlers' rooms and pick white as an accent colour.
2. Experiment with gradients
If you don't want to use different paint colours, create a harmonious look by using different shades of a single colour for the walls, carpets and furniture. Your home will look super chic and roomy.
3. Go for a few large items of furniture
Choose one large couch and two small seats instead of several small items of furniture for a small living room. Not only will the room appear a lot larger, but less cluttered too.
4. Invest in hidden storage
Forget trying to squeeze in another shelf on the wall for your kid's belongings. Use hidden storage and multi-purpose items like storage-friendly tables and ottomans to avoid clutter.
5. Bring furniture together
To make space, pull furniture away from the walls and toward a central area. This way, there's ample space to walk through and you create the illusion of a larger room.
6. Install shelves high up
If you're planning to install a few shelves for your children's trophies and collectibles, do so higher up on the walls. Drawing the eye upward instead of downward makes the room look bigger.
7. Paint the ceiling
To make the room feel larger in both width and height, paint the ceiling or wallpaper in a light colour. This can do magic for the overall look!
8. Stick to the cantaloupe rule
This states that decorative accents smaller than a cantaloupe (or muskmelon) make a room look smaller. Instead of cramming in many tiny ornaments, choose a few large ones.
9. Try clear shower curtains
Hate how small your bathroom looks? Create the illusion of roominess with a clear shower curtain instead of a coloured one. You can choose a printed one too as long as the patterns are tiny.
10. Play with mirrors
Put up mirrors near windows so they reflect light and make rooms appear larger. Why not pick mirrors in cute shapes for your toddler's room?
11. Uncover windows
At least during the day, leave the windows uncovered so that more light enters the rooms. If you don't like doing that, choose curtains and blinds in a very light colour.
12. Pick furniture with exposed legs
Those sofas and chairs with covered legs that you see in magazines may look gorgeous but they won't do much for a small room. Use chic furniture with exposed legs instead as they're less boxy.
13. Experiment with art
A few wall hangings instead of several small ones are key to giving the impression of a large room. Try one or two bold paintings in large frames. You can also combine your children's artworks into one frame and put it up as a centrepiece.
14. Use rugs
Forget wall-to-wall carpeting; use rugs to separate one room into smaller sections without crowding it.
15. Opt for glass decorations
Ditch ceramics and stone for glassware as it takes up very little visual space. You can go for two medium-sized vases, one large glass bowl and some figurines to decorate your room.
16. Stay away from overhead lights
Avoid overhead lights that focus illumination on one or two spots. You should choose smaller table lamps that spread light instead.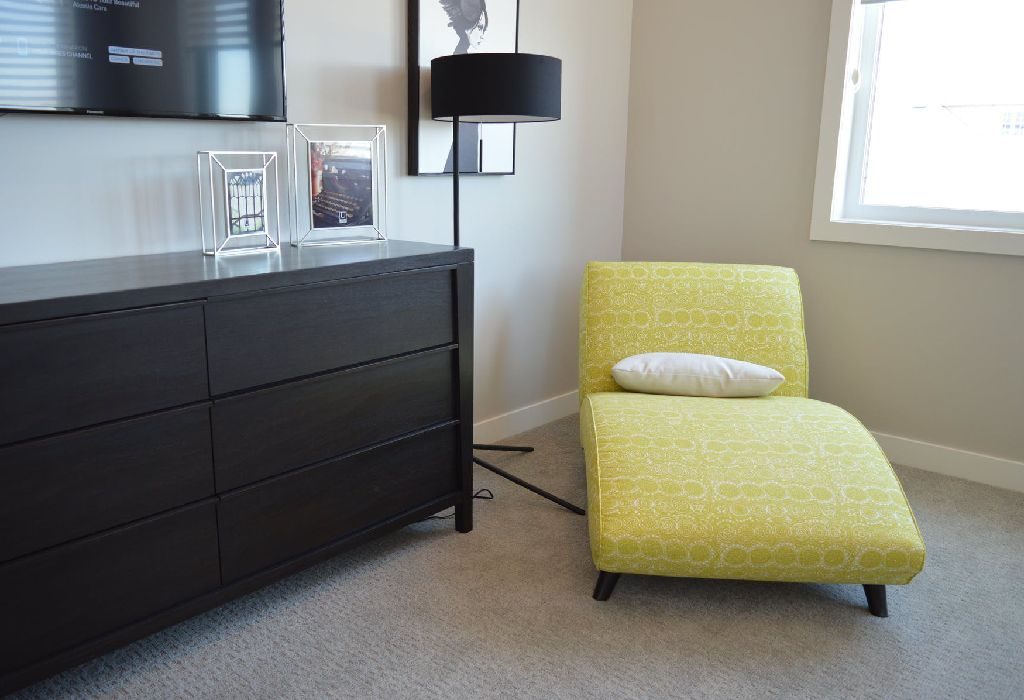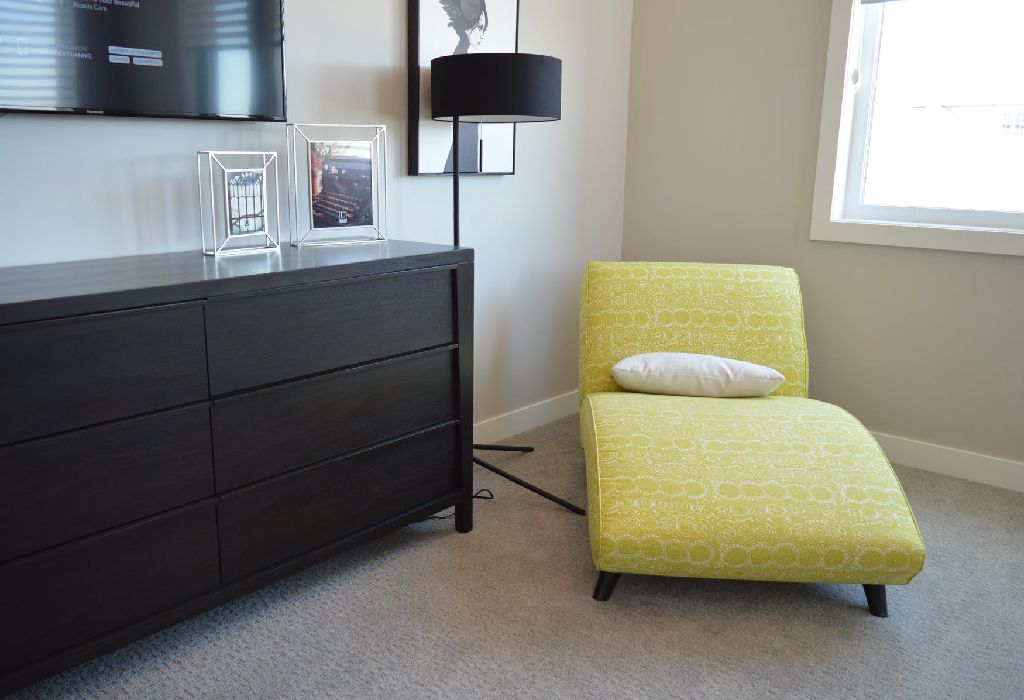 17. Tackle the clutter
No amount of clever space-saving tricks will help if you don't get rid of clutter. You can task hubby and the kids with chucking junk and freeing up precious space.
18. Use stripes
Another smart way to make small rooms look bigger is to use striped accents. A rug with stripes following the length of a room will make it appear more spacious.
19. Colour-code shelves
Rather than scattering items on shelves, colour-code them for better organisation. You can do this for books, toys and anything else on your shelves.
20. Get creative
If you have a playroom, install a few items that are fun to use yet don't hog too much space. You could get a small hammock that your toddlers will love, a large chalkboard, two or three bean bags and one wall dedicated to indoor climbing.
Bid adieu to lamenting about lack of space in your house. These home interior design ideas for small spaces will save you time and money and get your home looking and feeling larger. Watch your brood and husband rejoice!