The True Story of How Mom and Athlete Deepa Malik Didn't Let Her Paralysis Define Her Life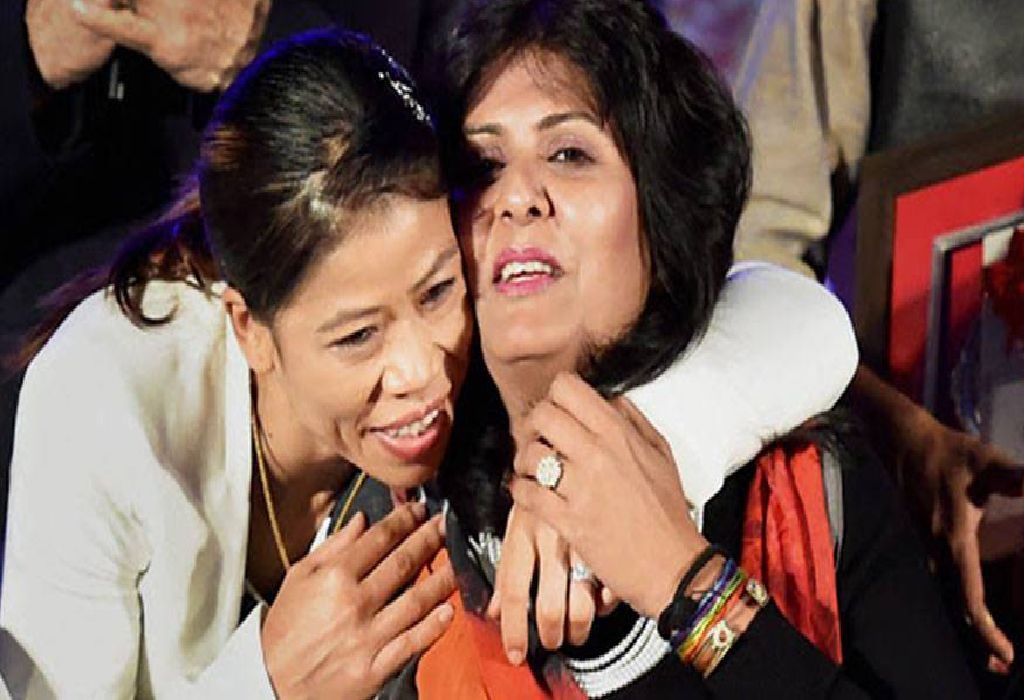 It happened when Deepa was in her second pregnancy. She had a severe backache problem – something very common in expecting mothers. The doctors assumed it was due to the extra weight she had put on during pregnancy.
After all, Deepa had always been very healthy and fit and excited about sporting activities such as biking right from when she was a child. On the day of her delivery, Deepa gave birth to a normal baby. She assumed everything would be fine from here on.
Surely, her backache would get better when she started losing weight after delivery. But that didn't happen. Her pain got worse. And then it became so bad that she couldn't even bend down to lift her baby! What was wrong with her?
Deepa had a tumour in her spinal column. It had to be operated upon. She was warned that after the surgery there would be some loss of movement. What no one had expected was her paralysis. Her spinal cord was so damaged that Deepa became paralysed from the chest down.
This, when like all moms she wanted to be there for her daughters and do everything in her power for them. Her elder daughter was 8 years old. Her younger was only ."It was emotionally very distressing as being a mother I wanted to be there for all the little things my kids wanted help in. I was more worried about how they were coping with the situation as their father was posted at Kargil and I too wasn't there for them.
There was a lot of social stigma around my disability which made me very conscious that nothing goes wrong in the upbringing of my children. Once my daughter took a packet of biscuits to school and people passed nasty comments that she does not get good food at home as her mother is handicapped. This was something which hurt me deeply…"
Her daughters were still too little to do everything on their own. They needed guidance and support which Deepa wanted to provide, but couldn't. She felt helpless when she watched them trip over and fall, unable to go up to them and hold them in their arms. She had a mother's heart – protective and nurturing – but she felt limited by her body.
"It is natural for any mother to be worried about their kids. What if they are playing with something sharp, what if they trip and fall and so on. But unlike others, I was bedridden or on a wheelchair which meant I needed some support from others at times.
There was an incident where my daughter was on a stool trying to take something out of a glass shelf and it fell on the floor. She panicked and didn't know what to do and I could not get up or run and get her away from the shards. This still gives me goose bumps."
It was a series of incidents like these, and her inner determination to not let her disability become her destiny, that propelled Deepa to bring a change. She watched her kids mature at a younger age than other kids. She saw them battle hardships and accept that their mother had changed from being active and on her feet to being a disabled person on a wheelchair.
Her children gave her the will to survive, the energy to bounce back. She gathered the mental strength to fight all odds because she was a mother of two and needed to do this for them.
This was when Deepa made the decision that would change everything. Motherhood gave her the strength to fight her disability. Deepa decided to get into sports at age 36, seven years after her paralysis.
Deepa had always loved sports and this time she embraced them with all her heart. She left her native home in Ahmednagar, Maharashtra and moved to Gurgaon to train. She did not lose confidence even when the entire world thought it was hopeless.
She went on to win a series of medals and accolades, including the Arjuna award. Today, she is one of the 17 Indian representatives at the 2016 Summer Paralympics. This is one of the biggest sporting events in the world for athletes with disabilities. Deepa is the first Indian woman to represent India there.
Throughout her journey, her husband was her pillar of support. He rested his full faith in her and helped out both at home and with her career. Together, they have raised two beautiful daughters who are now confident, athletic woman just like their mom. They have inherited their mom's natural strength and gift.
Under her tough exterior, Deepa has a soft heart. She shares the parenting tips that kept her strong when the days were the darkest. These are tips all moms must remember!
Be Organised: Deepa stresses on the need to become highly organised, especially if you have a medical condition. She ensured that everything the kids needed was planned in advance as she wouldn't be able to arrange for them at the last minute.
"Plan ahead and be prepared for anything that could go wrong. Make use of technology to make everyday things simpler. Have a list of back-up and emergency numbers handy."
Have Family Rituals: Despite accidents or illness, a family can bond very well if there are some established rituals to spend time together. Deepa and her daughters oil each other's hair, cook together and she even drives them to their school functions or for shopping. They even go for cycling and adventure activities like rafting.
Don't Be Afraid To Ask For Help: Deepa had her husband and her parents to help her out with day to day activities. She also hired domestic help. It is important that moms don't hesitate to ask for help.
Be Positive: Finally, it is crucial to maintain a positive mindset. Don't let anything bog you down. If you feel low, do something you love or talk to a friend or go out with the kids."Take charge of your life and be happy and positive. Don't crib as it will have a negative effect on your child. Be an integral part of their life. Kids are God's greatest blessing so cherish every moment with them!"
Kudos to you Deepa for being an inspiration to every mom and woman out there! You have proved that mothers are the strongest people ever and if they set their heart to it, anything is possible. Here's wishing you all the best for the Paralympics 2016!