The Simplest Ways to Declutter Your Home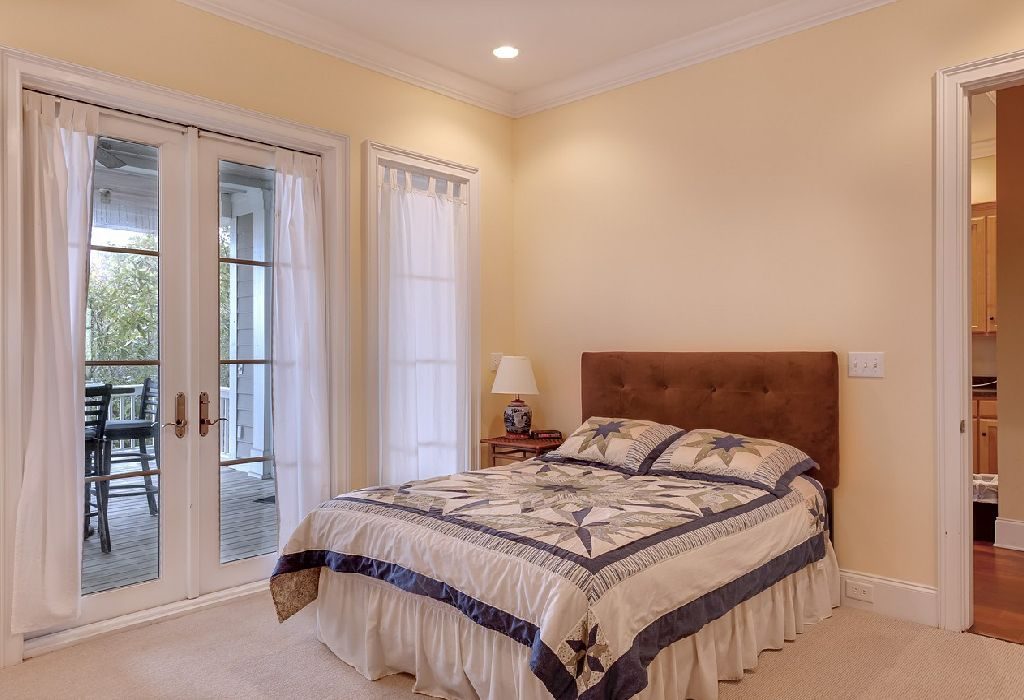 In this Article
Are you looking to create more space in your home for the children, while purging what you don't need? There are a few decluttering ideas to achieve this goal. However, be prepared to get rid of things that you may have steadfastly held on to for a long time.
There are various ways to figure out how to declutter your home to create a spacious place you will be proud to own and your children will delight in. Purging your house means keeping the useful and getting rid of the not-so-useful. It could be anything from an old bed cover to a flower vase set you haven't ever used. The trick is to know what must go. How do you do that, you ask? Here are some decluttering tips to get you started.
Shun The Clutter – Tricks and Ideas
1. Make a List
The best way to start with the decluttering process is to make a list of places in your home that need intervention. Don't expect your home to feel like how it was before the kids came along. Be realistic. You could start with your living room, and work your way to the kid's room and your bedroom. Make a list of things you can remove from each room. It could be an old drawing board in your little one's room that he never looks at, or you could dispose of the rocking chair that's taking up a lot of space in your bedroom. You will be quite surprised and proud with the load you eventually manage to clear.
2. Put Things Together
The best place to start the decluttering process is your child's room. Bringing order to this room is akin to expecting the sand castle to stay intact forever. Therefore, don't put a display unit for his toys, a stationery drawer, or a shoe rack. You'll go crazy putting everything in its rightful place and order every other hour. Instead, place three hand-painted tin boxes in your child's room. Put all the toys in one box, all the stationery in the other, and keep the third one for dumping sneakers and shoes. This exercise will save you a ton of effort and, in time, you'll also be able to spot and throw away the useless items lying about in those boxes. It will, thus, be comparatively easy for you to keep the room organised.
3. Donate
One of the best decluttering ideas for a home is to donate things that your family either doesn't need or has grown bored of. It could be that stack of shoes your child never got around to wearing or the pile of sweaters you've become too big for. Donating serves two purposes: first, your endeavour helps someone in need and second, it saves you space. Survey each room, including all the drawers and the garage, for a few days. Take out the things you don't need. It could be anything from your child's old school books or his toys to that grey velvet sofa set that has no business lying in the garage. Involve your child by asking him to spot things he'd like to give to help someone.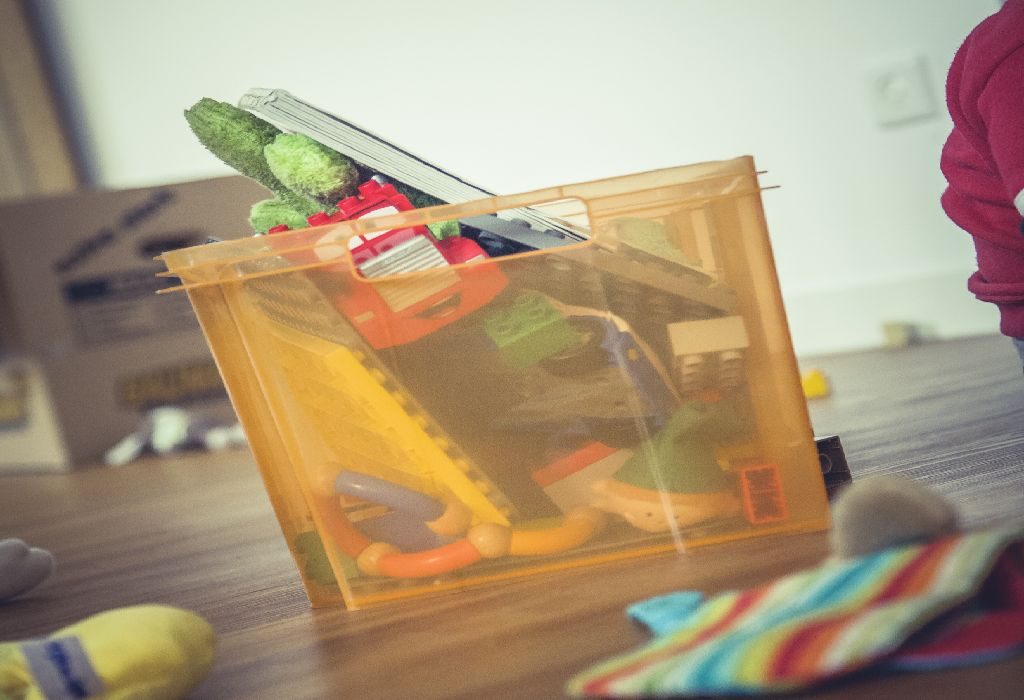 4. The Four Box Rule
Get four boxes and name them: "trash", "keep", "give away", or "relocate." Start with the store room, and then go all over the house. When you start segregating items, you will be able to gauge what you really need. This process might take upto a month. Use each week to clear out different rooms in your home. Ask your family to pitch in and help you in this exercise. After the task, you will know exactly what to do with the things. For all the stuff that you don't need, try giving them away to a local NGO or anyone in need. This is an effective way to declutter a home.
5. Storage
The best way to declutter is to have hidden storage units such as a bed loft, a nightstand, or a small closet. Storage units help you store items that you might not necessarily need sprawled across the house. Think: off season clothing, stationery, and even bed sheets and quilts. In this way, you can use the cleared space for something more productive – a playpen for your little one can finally be installed.
These tips on how to declutter your home will make your house look neat, light, and organised, while also creating ample space for your little one to play about in. Don't forget to celebrate with your family when you finally complete decluttering your home. You all deserve a pat on the back!