The Perfect Playlist for New Year's Eve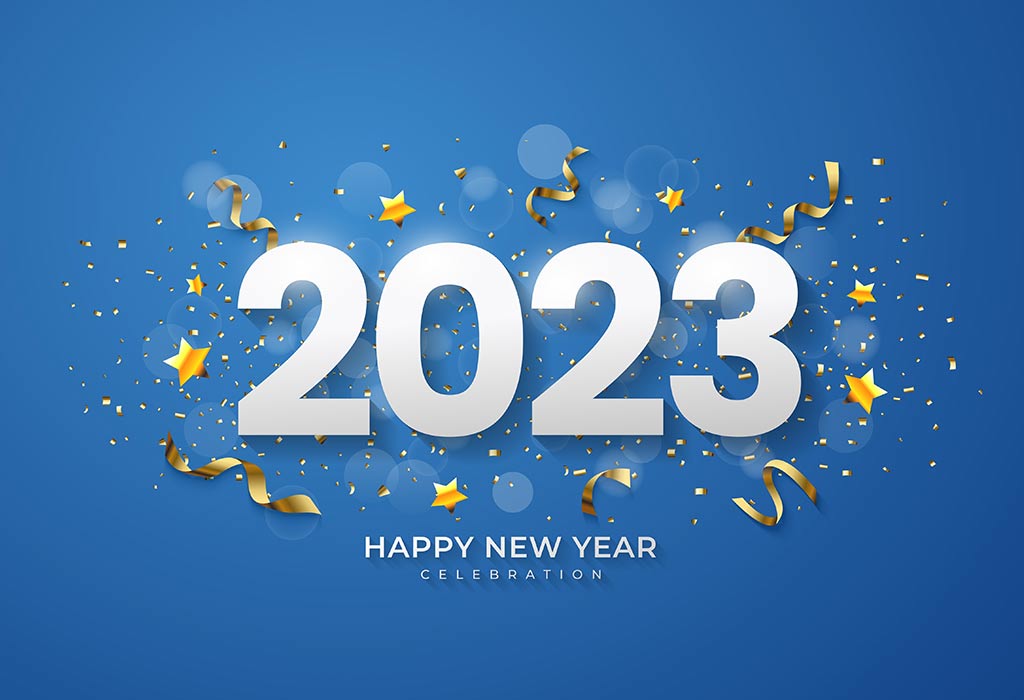 Hosting a New Year's Party can be a tough job. There is going to be a massive amount of pressure on you as you would be held responsible for simultaneously ruining the end of one year and kick-starting a crappy beginning to another if the party doesn't pan out well.
Undoubtedly, food and liquor are the primary aspects of any New Year party, but it's the playlist that sets the mood for the party, don't you agree? You need to have the perfect array of songs ranging from numbers that pep you up, make you want to slow dance, and finally that build up your anticipation till the clock strikes twelve. Also, your kids will drive you crazy if you play slow, sloppy tunes at the party. You don't want them to be tucked into bed early on the last day of the year too, do you?
Keep the hoopla going 'til the clock strikes midnight with these New Year's Eve songs. Whether you're a sucker for the classics or a party monster, we've got you covered. Happy Partying!
11 New Year's Eve Songs for a Cosy Family Get-together
If you're the stay at home, cook a great meal, and have a quiet and cosy New Year kind of family, this playlist is cut out just for you. Just plug in this playlist and have your ideal family gathering with a little bit of melody added to it.
1. Let's Start The New Year Right – Bing Crosby
This song is perfect to bid farewell to 2022 and to welcome the new year with a lot of hope and positivity. This tune is a classic that featured in the musical 'Holiday Inn' which starred Crosby and Fred Astaire. It's the perfect way to show gratitude for the current year.
2. What Are You Doing New Year's Eve – Ella Fitzgerald
This classic can be aptly described as a 'wine and dine' song. This song can paint a picture of a New Year party with its romantic lyrics. It is perfect for an intimate party where you can slow dance with your partner!
3. Happy New Year – Abba
A great hit from the 'Mamma Mia' band, this song is a happy number. This track will give you the "Dancing Queen" feels. This song was a single from Abba's 1980 album Super Trooper. If you are into Spanish tunes, you'll like the Spanish version 'Felicidad' as well.
4. New Year's Resolution – Otis Redding and Carla Thomas
If you want to make it up to your significant other for letting them down and want a second chance in the New Year, this song will be perfect for you. Just play this song at your soiree or recreate the scene from 'Sixteen Candles' and she is all yours.
5. Bringing in a Brand New Year – Charlie Brown
Any New Year playlist would be incomplete without this quintessential number. This song is ideal if you feel like doing a little bit of 'cha-cha-cha' in your apartment with a glass of champagne in your hand. This song will definitely be the showstopper of your party.
6. This Will Be Our Year – The Zombies
If you wanted to hear a song that summed up your New Year Resolution, this Zombies hit would be the go-to song for you. This year vow to yourself that it will be your year, the year where you live your dreams, achieve new standards and be a better person than last year.
7. New Year's Day – Taylor Swift
This track is for the couples at your party. If you are into songs like'Truly, Madly, Deeply' or 'Pehla Nasha' and want to create an atmosphere where you can ball dance with your hubby, then definitely add this to your music library. It is the perfect song to play to rekindle the romantic in you.
8. Illahi – Yeh Jawaani Hai Deewani
This playlist would be lacking on the emotional quotient if we didn't throw in some Bollywood tracks to the mix. This track is from the famous movie Yeh Jawani Hai Deewani and was termed as a 'phonetic delight' when composer Pritam composed the music for the same. Inspire yourself to explore more this year and to push yourself out of your comfort zone. Nudge the wanderlust feeling in you.
9. Sooraj Ki Baahon Mein – Zindagi Na Milegi Dobaara
This song screams out happiness. This number from 'Zindagi Na Milegi Dobara' is the song to listen to if you want to restore any faith you may have lost in 2022. After all, we do only live once, so why dwell on the past? Bring on the New Year with all its new possibilities!
10. Roobaroo – Rang De Basanti
Composed and sung by the legend, A.R Rehman, that you should surely listen to while you wait for 2022. The lyrics of this song instil confidence and will spread a positive vibe at your get together.
11. My Dear Acquaintance – Regina Spektor
A perfect melody to start the New Year's celebrations with, this song by Regina Spector is a popular song loved by many. Do not forget to toast with your family and friends while listening to this song.
11 New Year's Eve Songs for a House Party
This playlist is ideal for people who want to throw a kickass house party to welcome the New Year. All you need to have a rocking party is to play these sizzling numbers at your gala, and your party will be sorted.
1. Taki Taki – DJ Snake, Selena Gomez, Ozuna and Cardi B
If Despacito was your jam last year, then this song is perfect for your party playlist. This groovy number will satisfy the rapper in you and has a hint of pop in it too. Just plug in the song and salsa with your partner.
2. I Like To Move It – Will.i.am
This song is dedicated to your kids. This track is perfect for a daddy-daughter or dad-son dance. The party will just not be the same without this fun track!
3. New Year's Day – Pentatonix
Grammy-nominated acapella band Pentatonix presents you with a beautiful number which will remind you of what New Year is all about. It reminds you that it's your chance to wipe the slate clean and have a fresh start. This song is ideal for all the techno music fans out there.
4. Auld Lang Syne – Mariah Carey
A New Year's Party would be incomplete without the house version of the folk classic 'Auld Lang Syne' by the Songbird Supreme. This track is one ditty that you should surely play when you welcome the new prosperous year. Scottish people sing the original version of this hopeful, nostalgic piece to celebrate friendships as the New Year rings in. This tune should be a part of your playlist as a dedication to your friends.
5. Raise Your Glass – Pink
Play this song when you raise a toast for the new year that's knocking your door. This Pink hit featured in the famous movie New Year's Eve as well and is perfect to dance on. This song is exclusively for all the strong women out there of all shapes and sizes and promotes body positivity.
6. Aankh Maarey – Simmba
Just as DeepVeer's wedding trended on social media, this Simmba hit is trending on all the music charts as well. This remixed version is a must-have because every party needs some spicy Bollywood tunes to kick the excitement up a notch.
7. Milegi Milegi – Stree
This one is for all the people at the party who want to bring out their wild side with their dance skills at the party. The Shraddha Kapoor – Rajkumar Rao hit had around 100 million views this year and brought the house down. This song is a peppy dance number and is perfect to add that zing to your party.
8. Auntyji – Ek Main Aur Ekk Tu
This pop song will be a big hit, especially if you're having a big New Year family bash. . Pull up all those aunties sitting and gossiping and get them to shake a leg or two. They need to 'Get Up and Dance' and dance like no ones watching too, right? The rhythmic beats of this track are sure to make your feet tap.
9. Daaru Badnaam – Kamal Kahlon and Param Singh
Let's take a moment to appreciate this song. Any party would not be the same without some Punjabi tunes. This number is perfect for you so that you can finally do your personal mastered hook step. . You might also want your kids out of the way if this is on your list!
10. Final Countdown – Europe
This song doesn't need an introduction. It's the song you should play when you are holding your breath and doing the final countdown and getting your party poppers ready. This track has been the ultimate New Year jam and will always be.
11. Gallan Goodiyan
Another gem song from Bollywood, Gallan Goodiyan is all about enjoying with friends, family members, work colleagues. After listening to this song's upbeat, you will not shy away to show some of your dance moves.
You are pretty much sorted this NYE with this playlist. Now all you need is the choicest beverages, delectable food and your shimmery outfits. Happy New Year!
Also Read:
Happy New Year Wishes, Messages and Quotes
Happy New Year Wishes in Different Indian Languages
Foods to Eat during New Year for Good Health and Prosperity