The Perfect Gift Guide for EVERYONE in Your Life – From A to Z!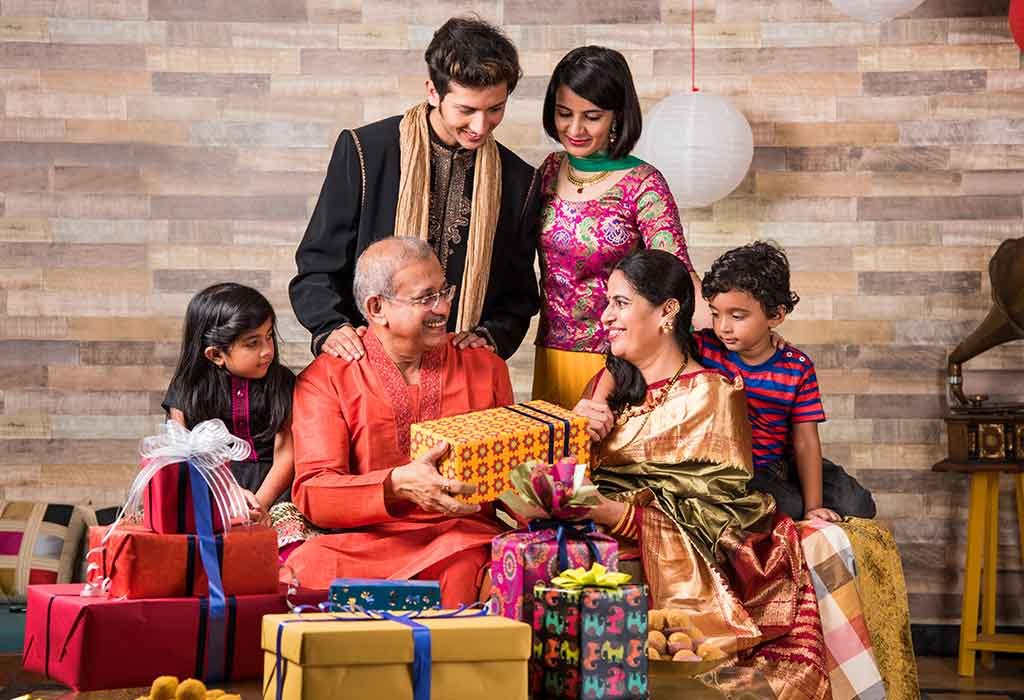 Don't scramble all over town at the last minute, trying to pick a gift for your dear ones. Not without this one-stop guide to gifting everyone you can or cannot think of, this festive season!
A for your Adorable Little Boy
You want to make sure that your little man turns heads wherever he goes, so get him a dapper suit or an ethnic outfit that won't be too uncomfortable for him, especially if he's really little. If your son is a little older, you can also pick a theme he loves and choose various products with elements of the theme. From toys to stationery to books, gift your little Avenger or Superman a big hamper of all his favourite things to help him celebrate a 'super' festive season! Another great gift to keep him busy while you're attending to multiple tasks is a theme-based activity box, such as the Intellikit Gift Box. It has tons of activities that will keep him engaged, and he'll get some learning done during the festivities too!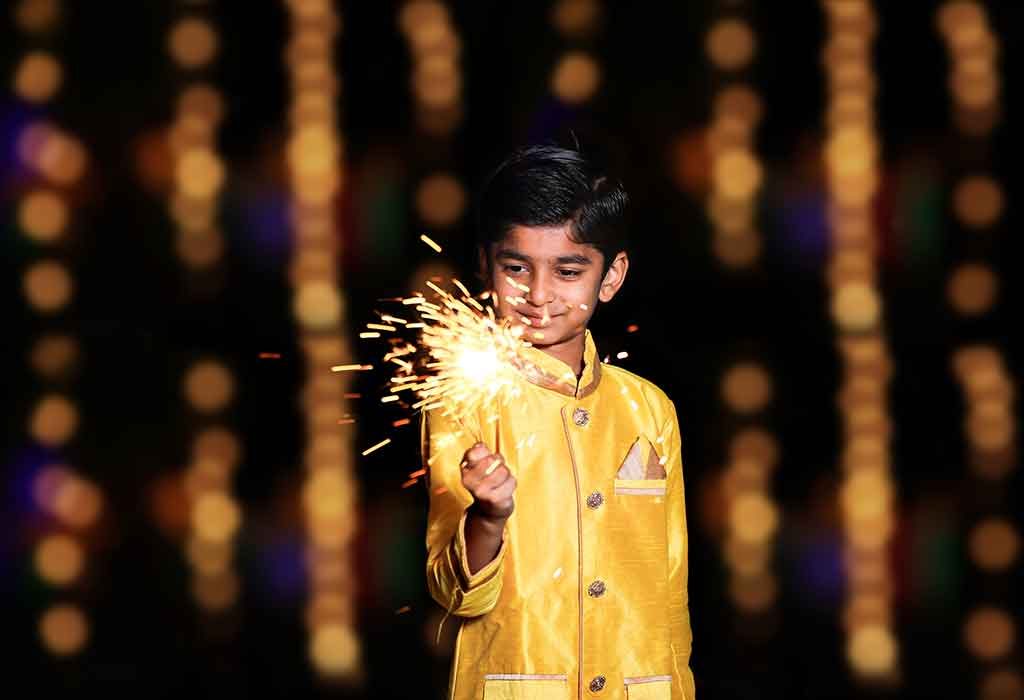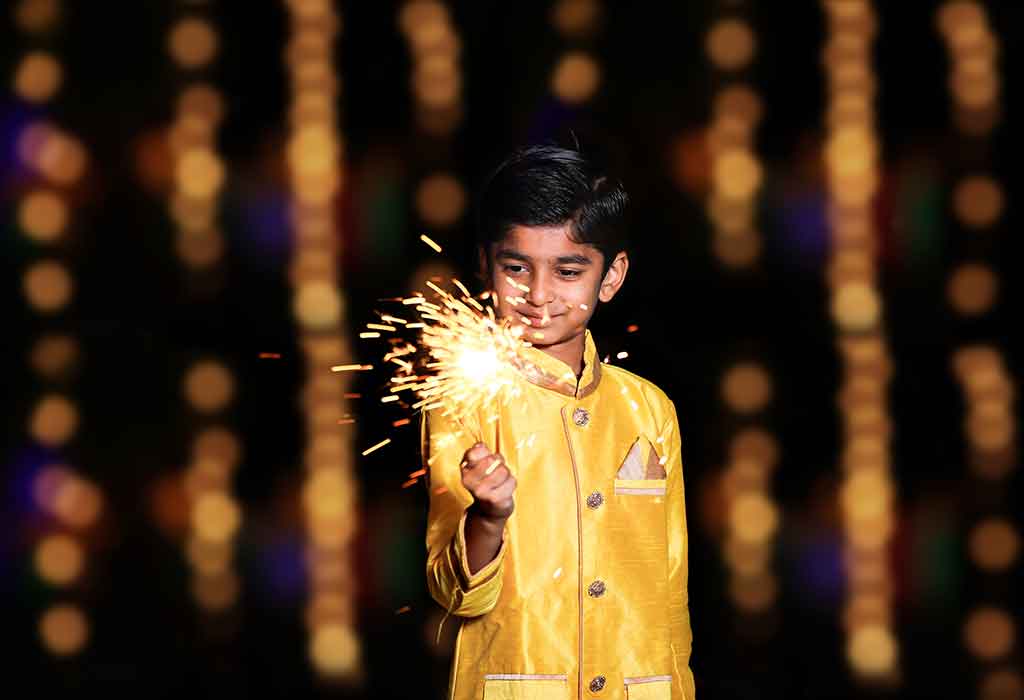 B for your Brilliant Boss
This one is a little tricky – to gift or not to gift? But if you're sure you want to, you need to strike the right balance. For a person who's constantly on the go, energy is key, and if your boss though seemingly superhuman is actually, well, human, he or she is likely to have a fairly steady relationship with caffeine. A gorgeous flask or tumbler is a great choice to make their beverage of choice look and feel snazzier. Plus it's the perfect balance between personal and professional! If your boss isn't a caffeine aficionado, they can always use it to refill their water!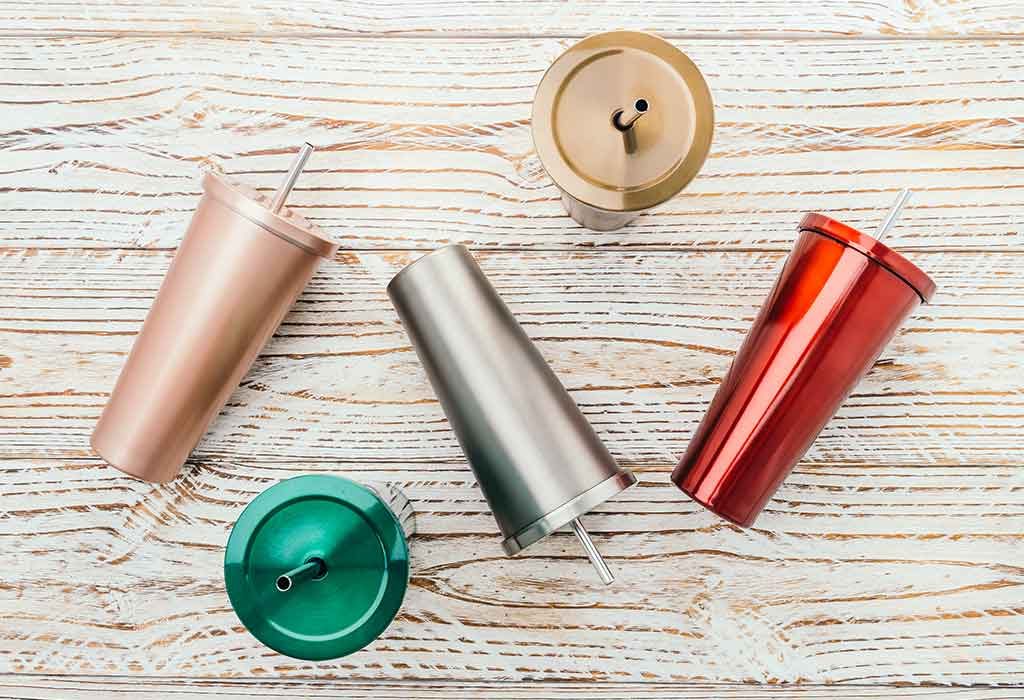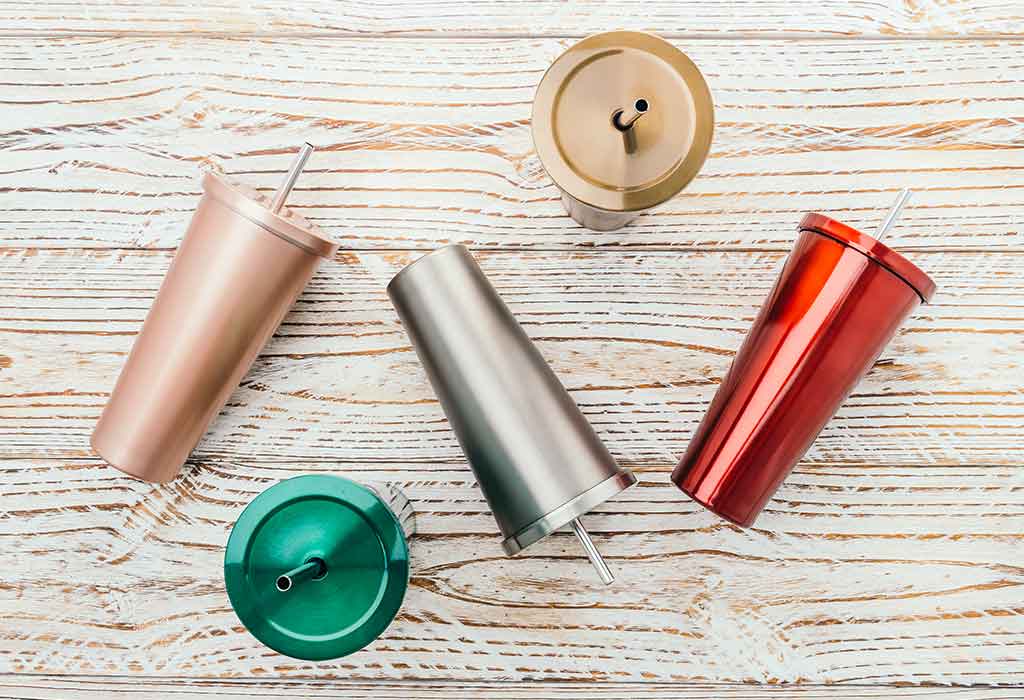 C for your Considerate Colleagues
What better time than the festive season to express your gratitude to your work-spouses? You can get them something that caters to their interests, but for a really cool addition to their desk, choose a flexible keyboard. Made of silicone rubber, these bend without breaking, making it ideal for those who travel for work or are just tired of the clackity-clack of their keyboards. Who knows, their new toy might just be the motivation they needed to come to work!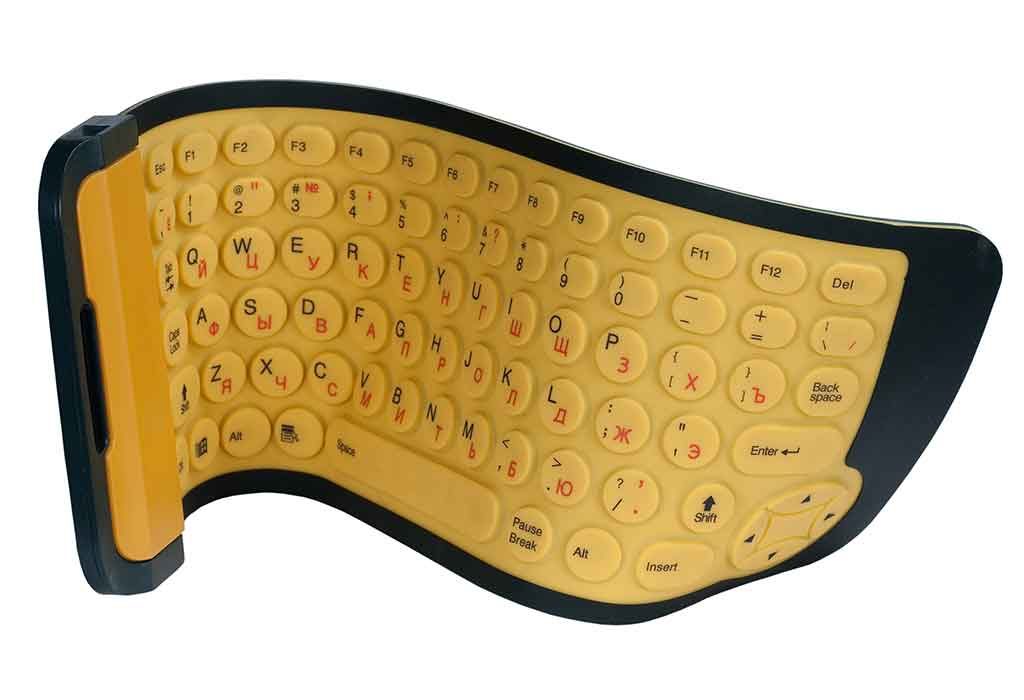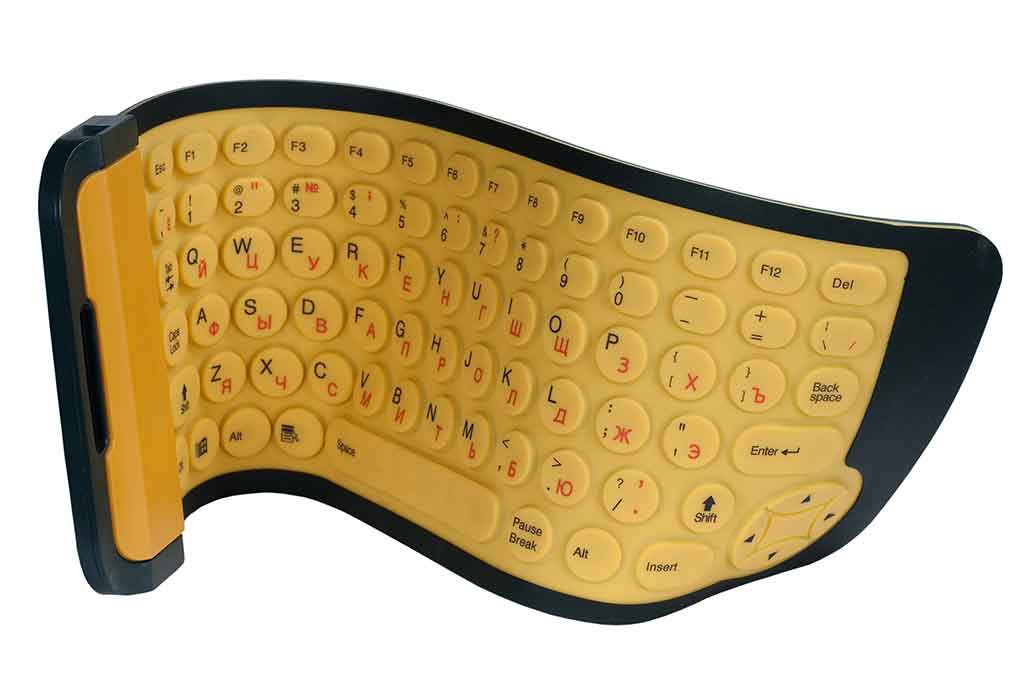 D for Dad and Dad-in-Law Dearest
Many dads may have this in common – they try their best to catch up on the latest developments in the technological world. They may be equipped with their smartphones and smarter watches, but have you noticed their attempts to understand these gadgets properly? Make technology more user-friendly for them with an easy-to-use smart speaker instead! You can help set it up, after which they'll have their own genie at their command. They won't be squinting at the phone screen to find a song or make a call anymore!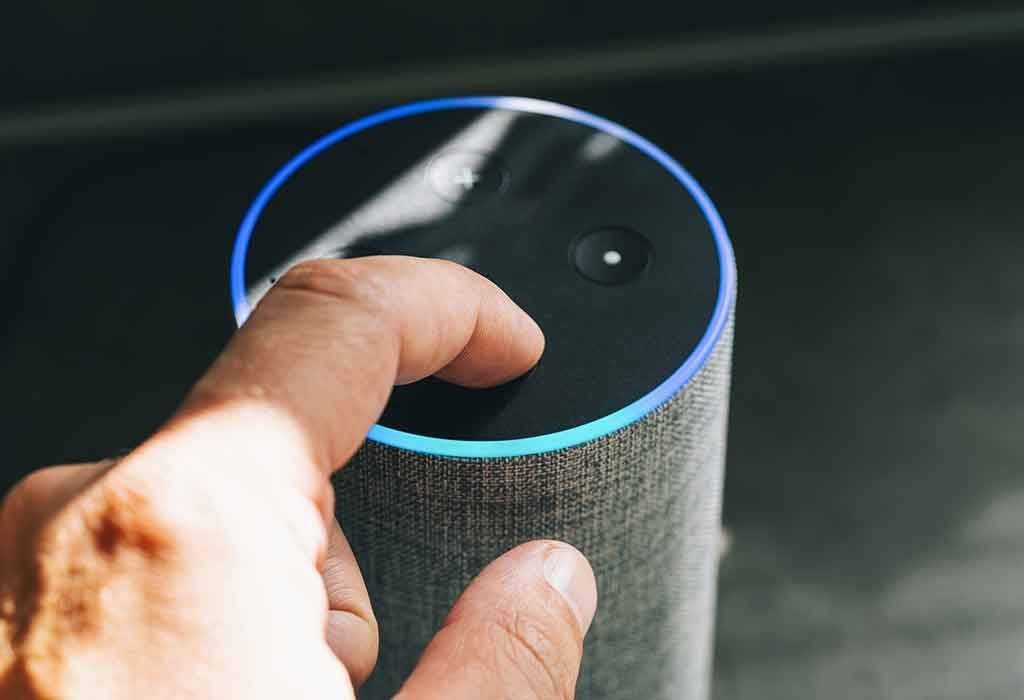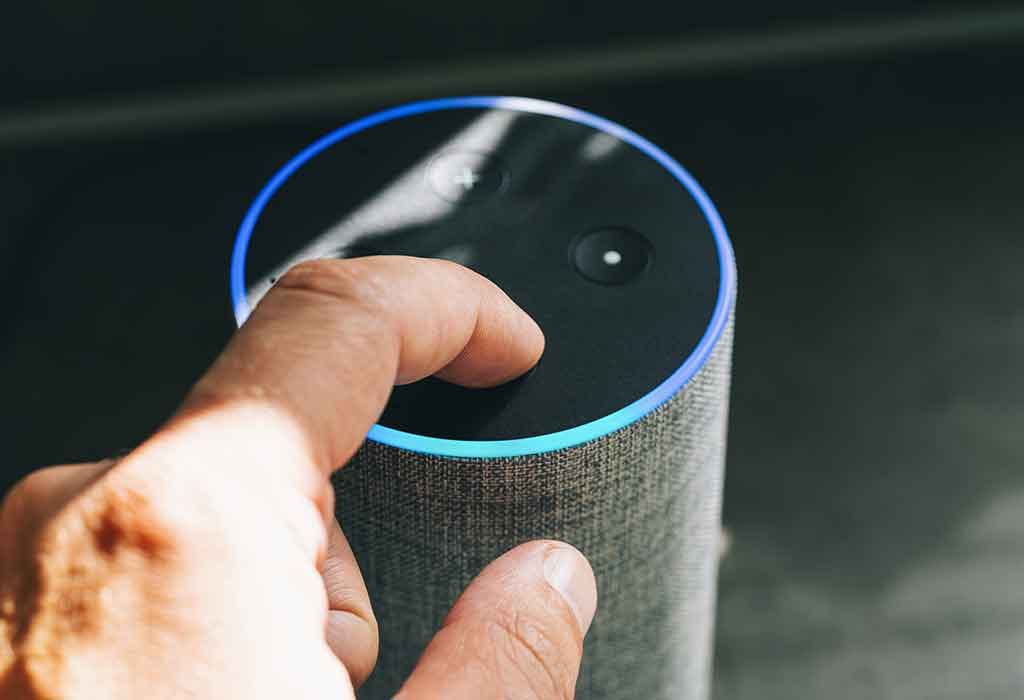 F for Family Friends
Every couple has couple friends just like them, and of course you want to gift these friends something great. One of the best gifts you can give a couple is the opportunity to do something together, if they've been missing out on it ever since they became parents. Find out what their mutual interests are, and gift them an experience, like a spa session. You can also offer to watch their kids for them while they have their break. They will love you for helping them out, and the favour may be returned sooner or later!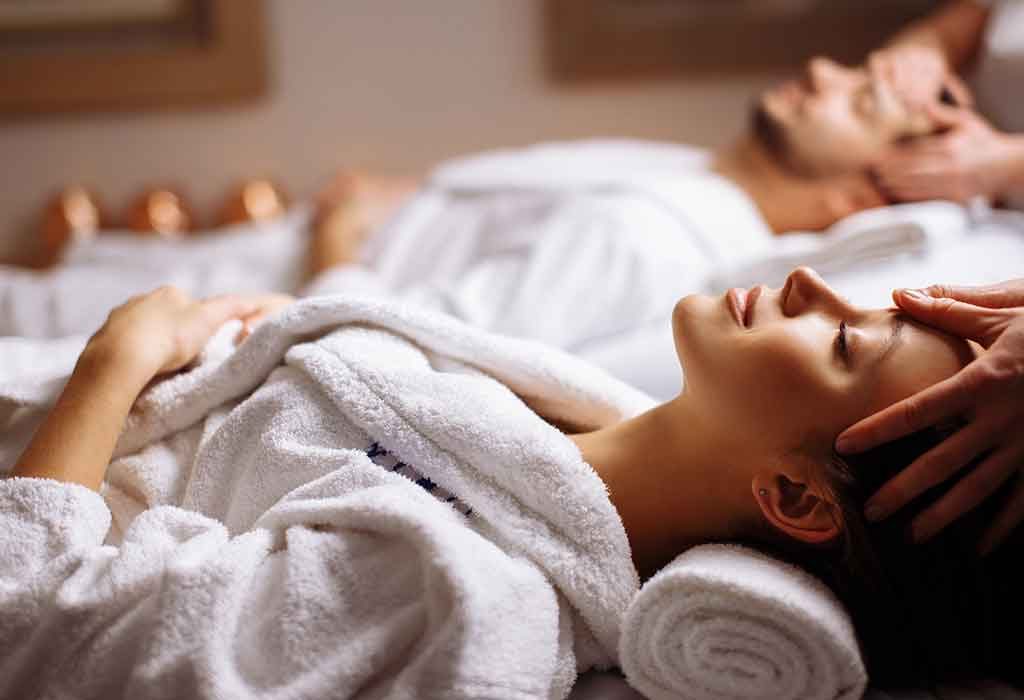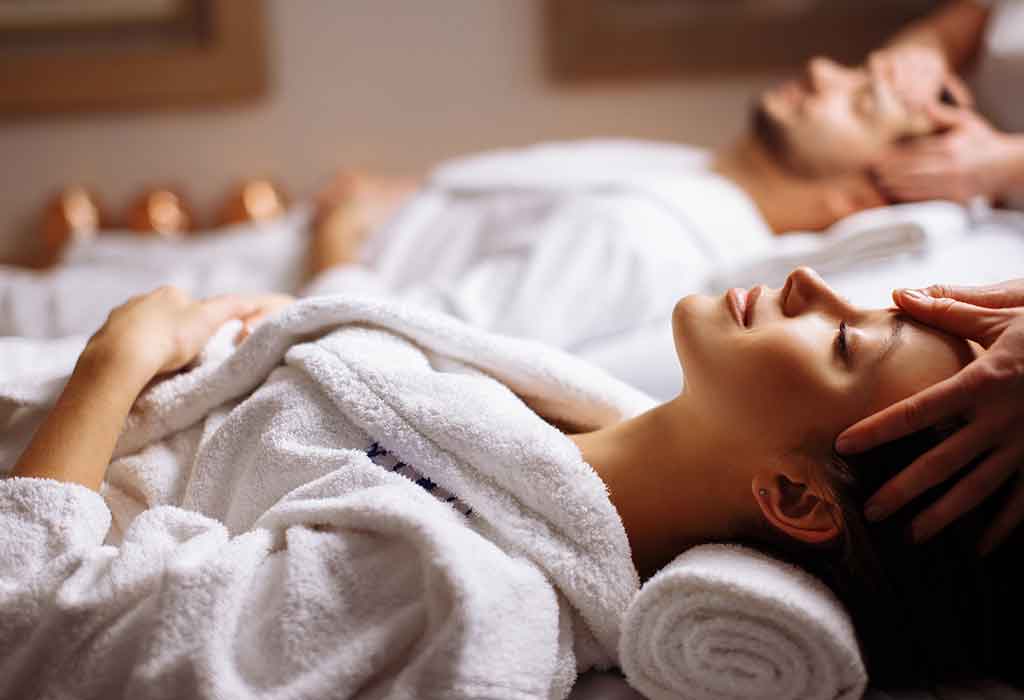 (Nope, we haven't forgotten about E, wait for it!)
G for Your Gorgeous Little Girl
Before you do anything else, make your little girl feel like the princess she is with a beautiful frilly frock or a lovely choli set! You can go also all the way with the princess theme by getting her different gifts featuring her favourite cartoon princess. Don't forget to get her a theme-based activity box too! Another suggestion we have is that you start a Child's Savings Account for both, your little boy and girl, with the money they'll get from relatives during the festive season. Lessons in money management is a gift they'll definitely thank you for when they grow older!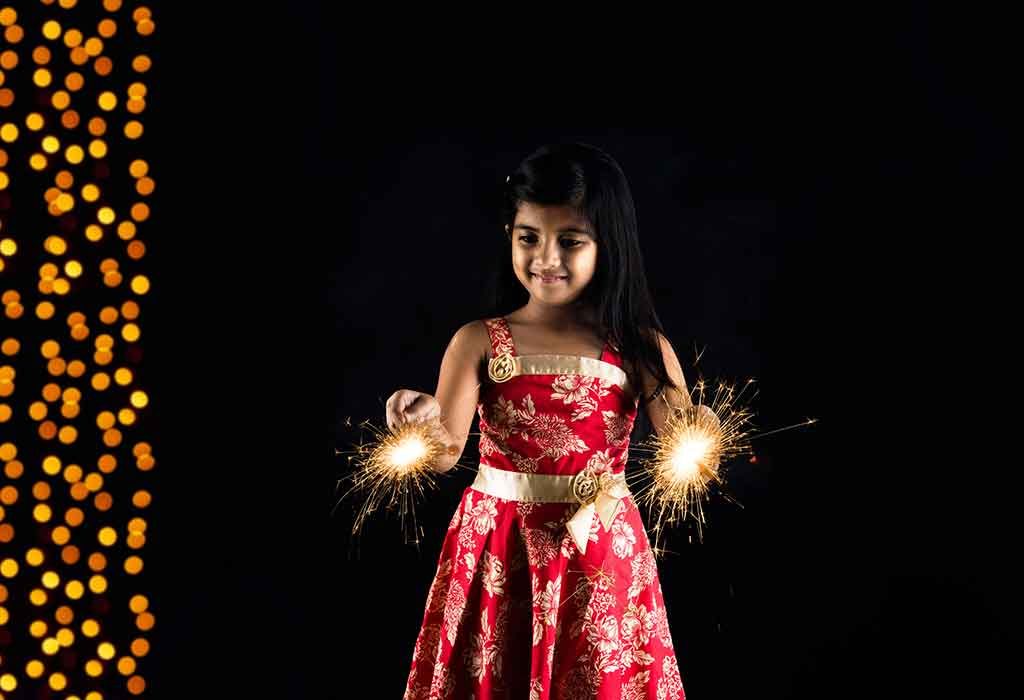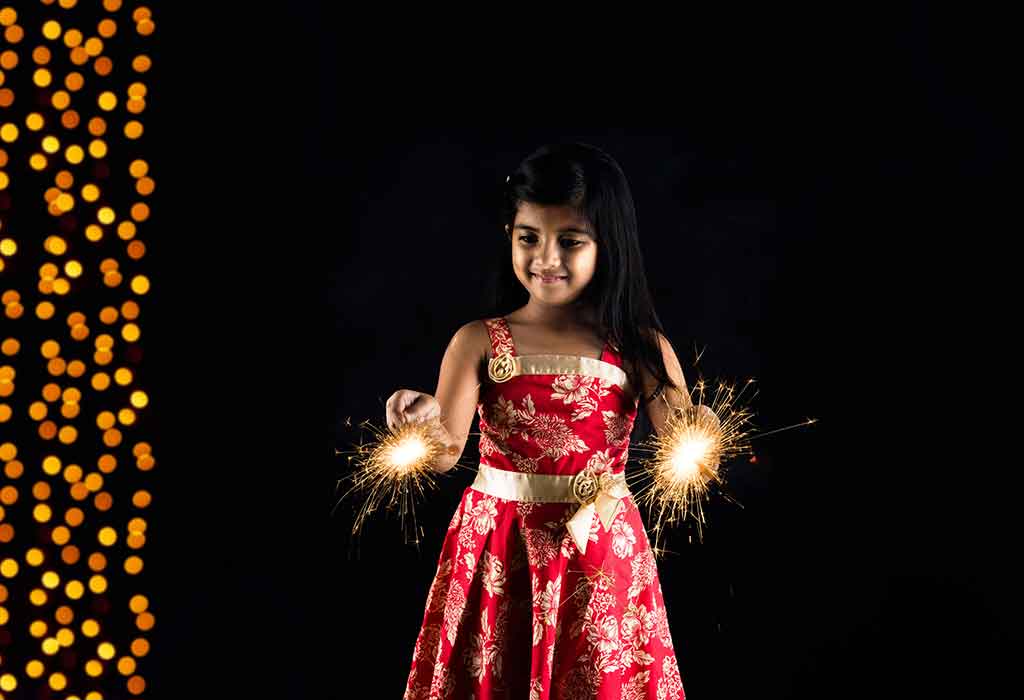 H for Your Helping Hands
From your child's nanny to the house-help to the office peon, there are many people who make your life easier daily. Why not go the extra mile to make their day, rather than just presenting them with an envelope of money alone? Gather a few things like mithaai, namkeen, a sari or a shirt, certain utensils or vessels, and other such necessities, and create little hampers. Baskets full of gifts will genuinely make them happy, because they show someone cared enough to make the effort for them!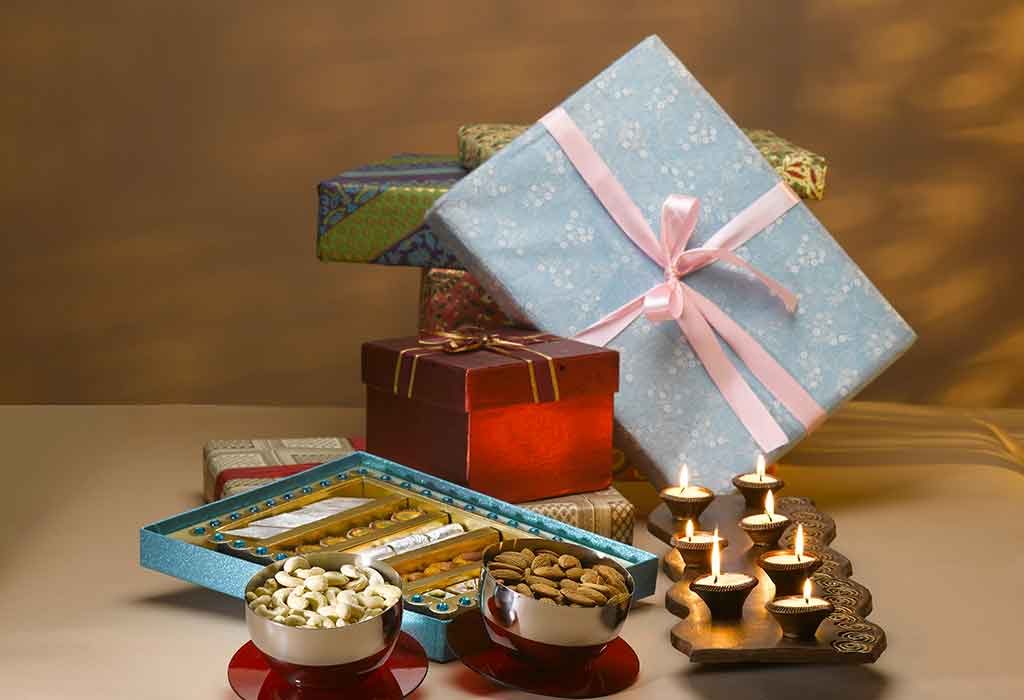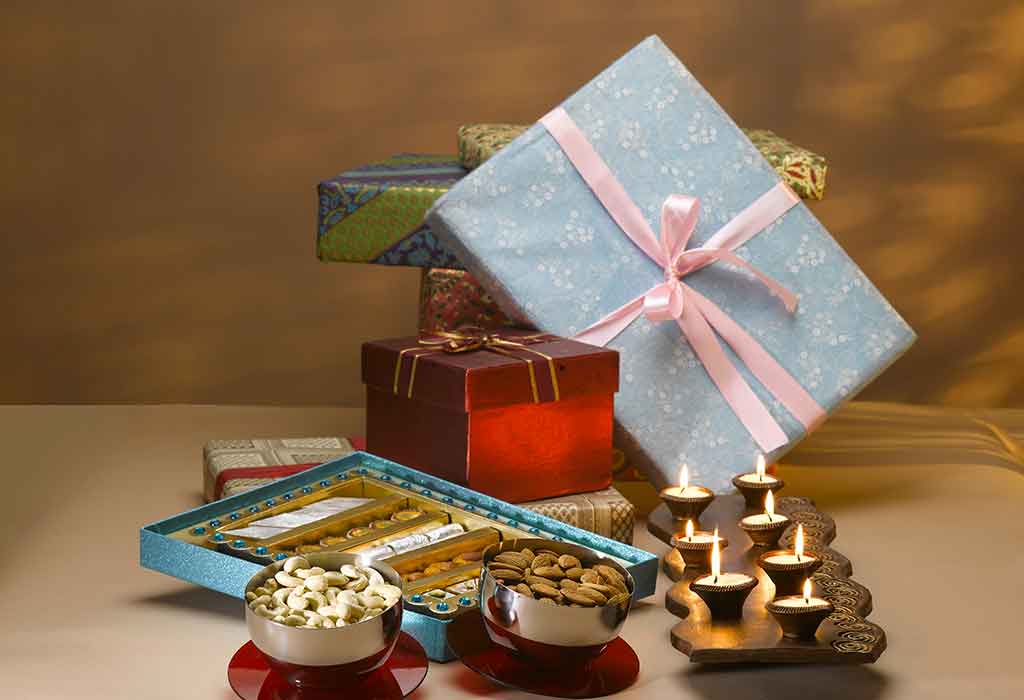 I for I, Me and Myself
Yes, YOU! This is a friendly little reminder to give YOURSELF a nice break or a wonderful gift this festive season too! Between the household tasks, office work, and the pressure that festivals inevitably bring, there is a good chance that you'll forget to enjoy the celebrations. Well, that should never be the case! Take the time to relax, delegate responsibilities, and ask for help when needed – then get yourself that treat you've been saving up for a while too!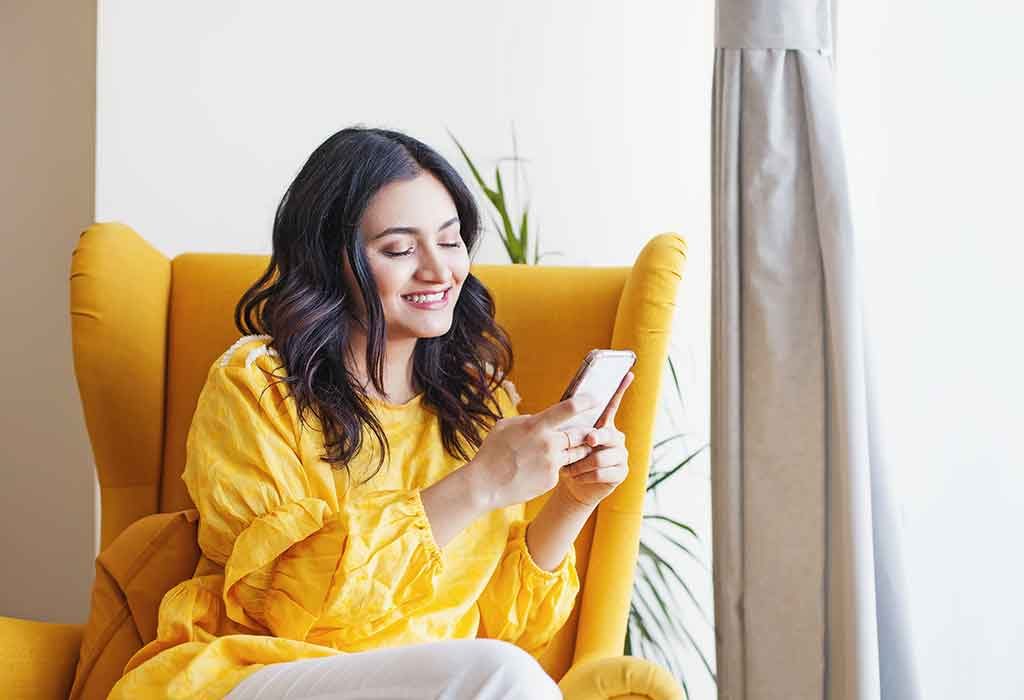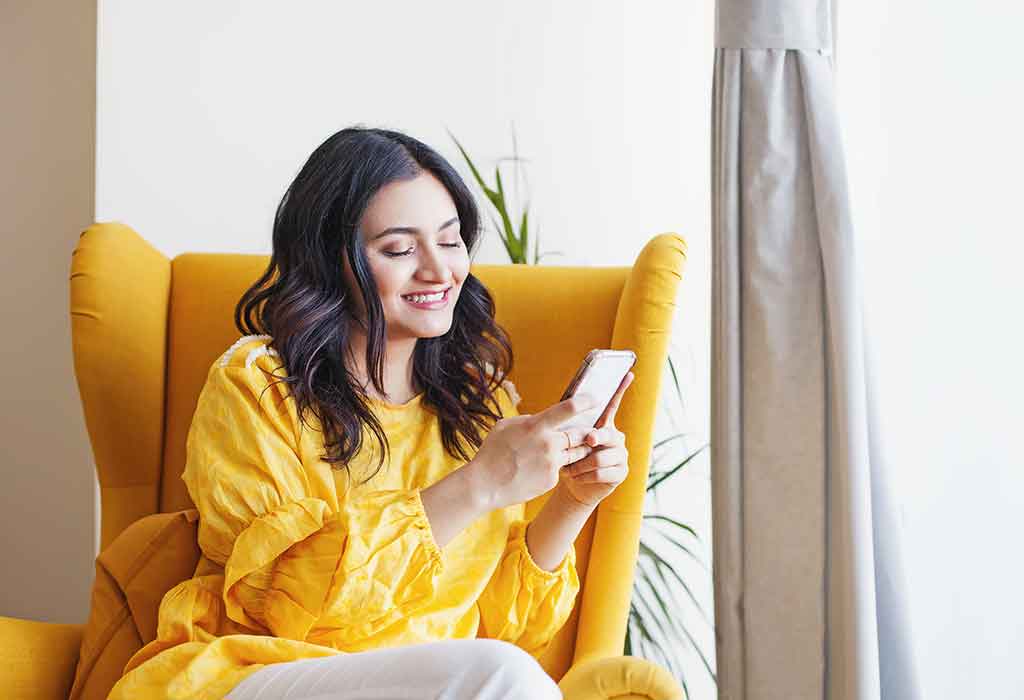 J for Your Jolly Uncles and Aunties
We all have our favourite uncles and aunts who we can hardly wait to meet during the year. When they do come around this year, give them a taste of luxury with some beautiful bedding, a scented candle set, and other home decor items they'll adore. You can also plan gifts around the 'his & her' theme. From watches to perfumes to glasses to bath products, you can choose from a variety of gifts to surprise your favourite couple with!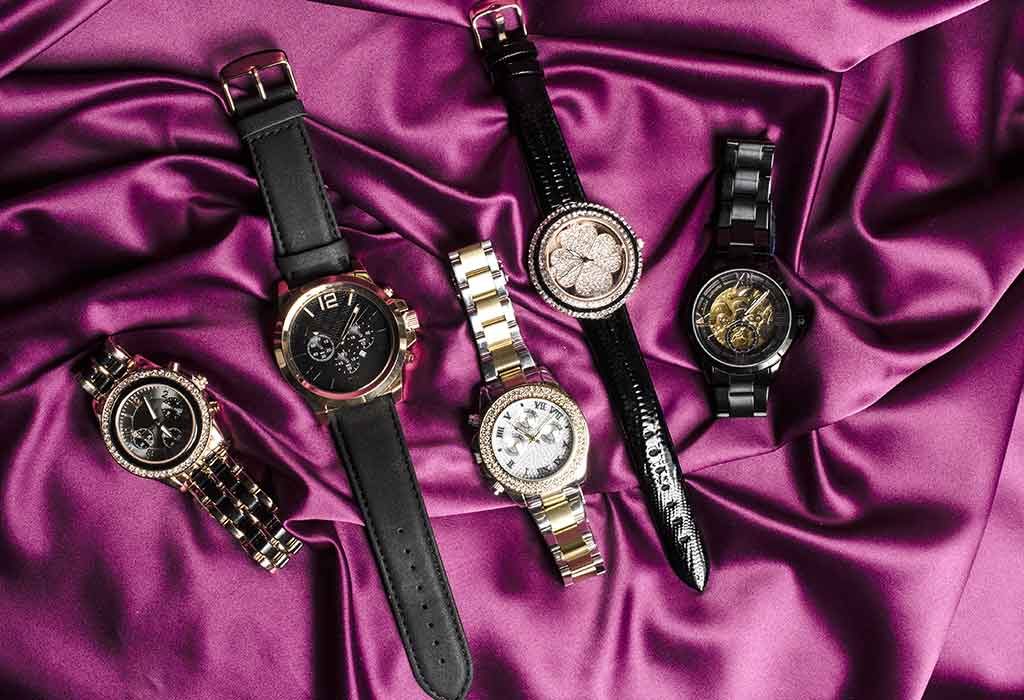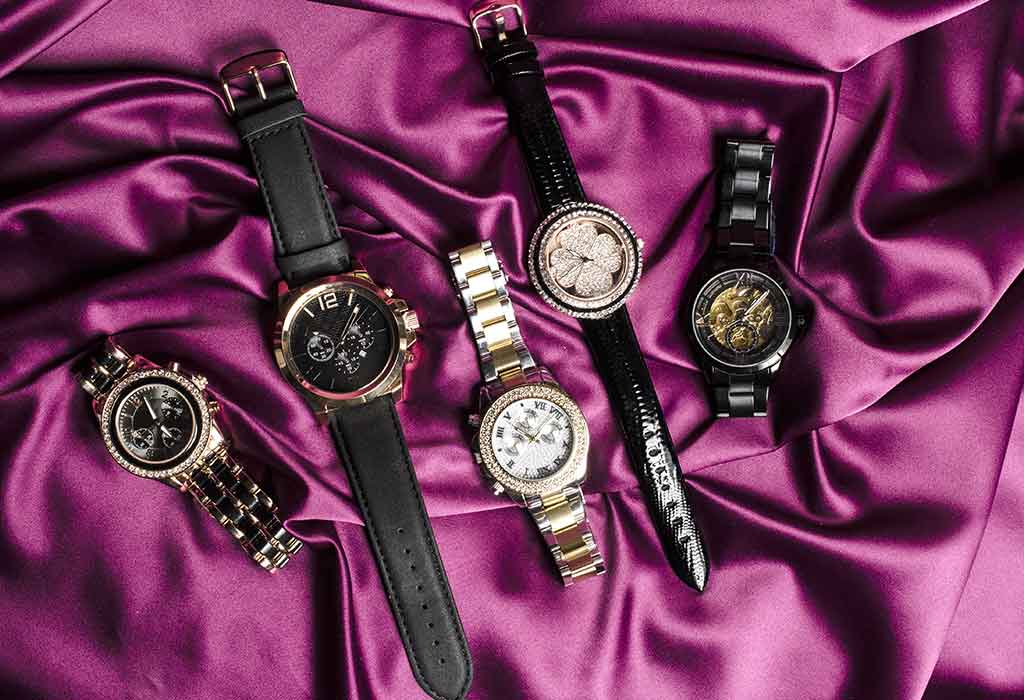 K for Kiddos You Know!
There won't be a dearth of kids in your life for sure! Toys and clothes apart, look for something that will benefit the child and have their parents thank you too. Don't gift them a big ol' box of mithaai that they'll anyway have in abundance at home. Instead, look for healthier options that will satisfy their taste buds. There are plenty of snacks available in the market that are totally yummy and completely nutritious, made with natural ingredients. The best part? You'll get into the good books of both, the kid and their parents!?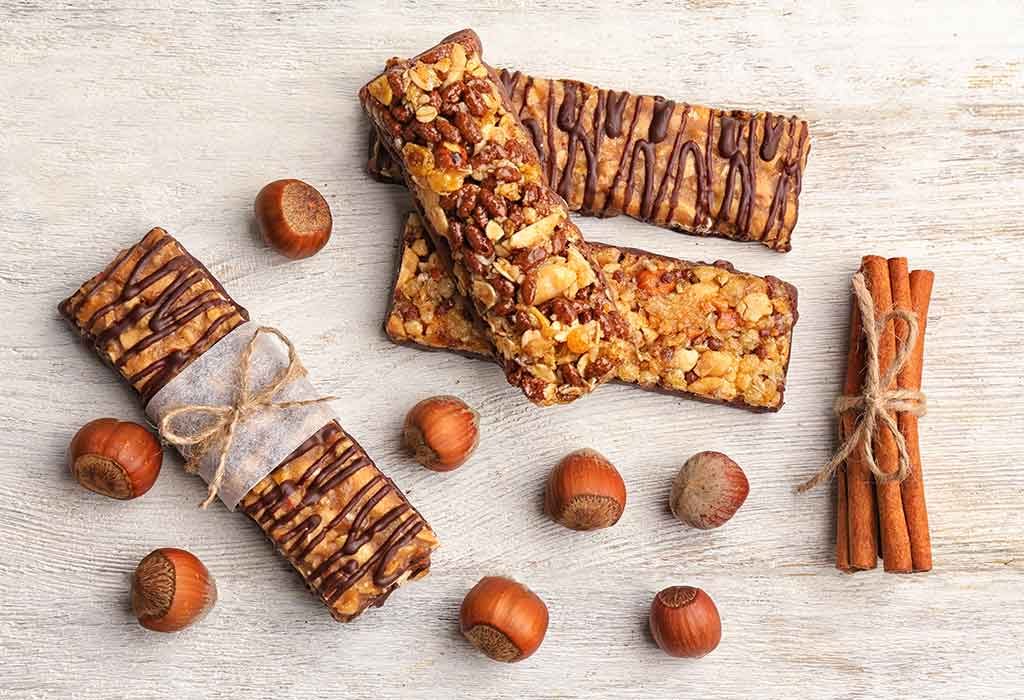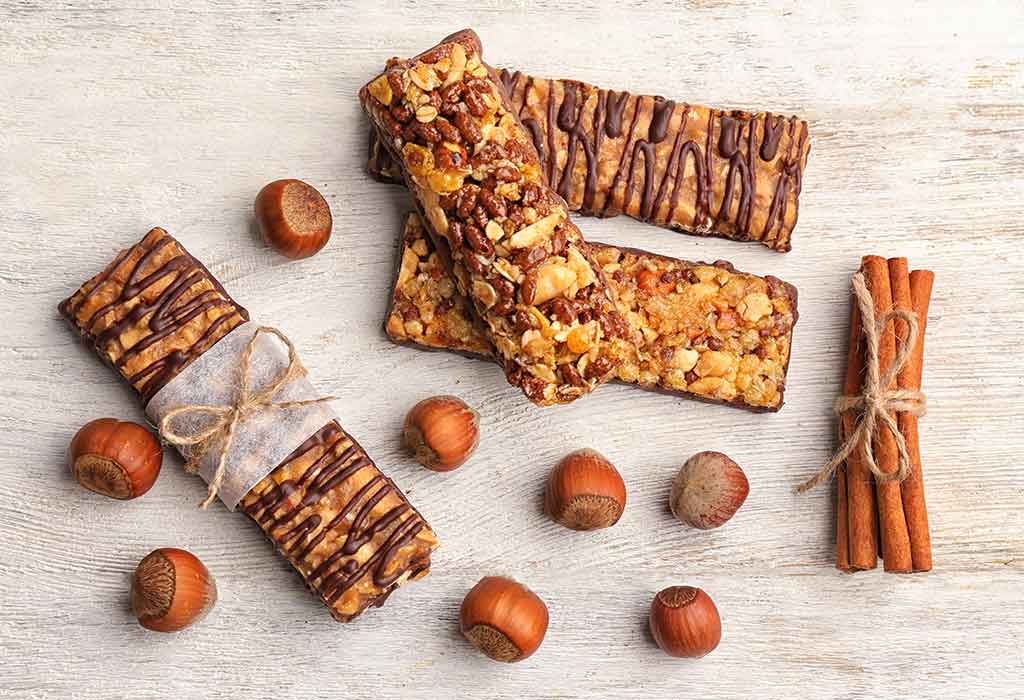 L for Your Landlord/Landlady
You may be on cordial terms with the person whose apartment you're staying in, but sending them a little gift wouldn't hurt! Unless you are properly aware of the things he/she likes, keep it informal yet thoughtful with a box full of homemade treats. Add a greeting card thanking them for being a great landlord/lady, for a personal touch. Who knows, the next time you delay paying the rent by a day, you might get some leeway thanks to the brownie points you've scored with your gift!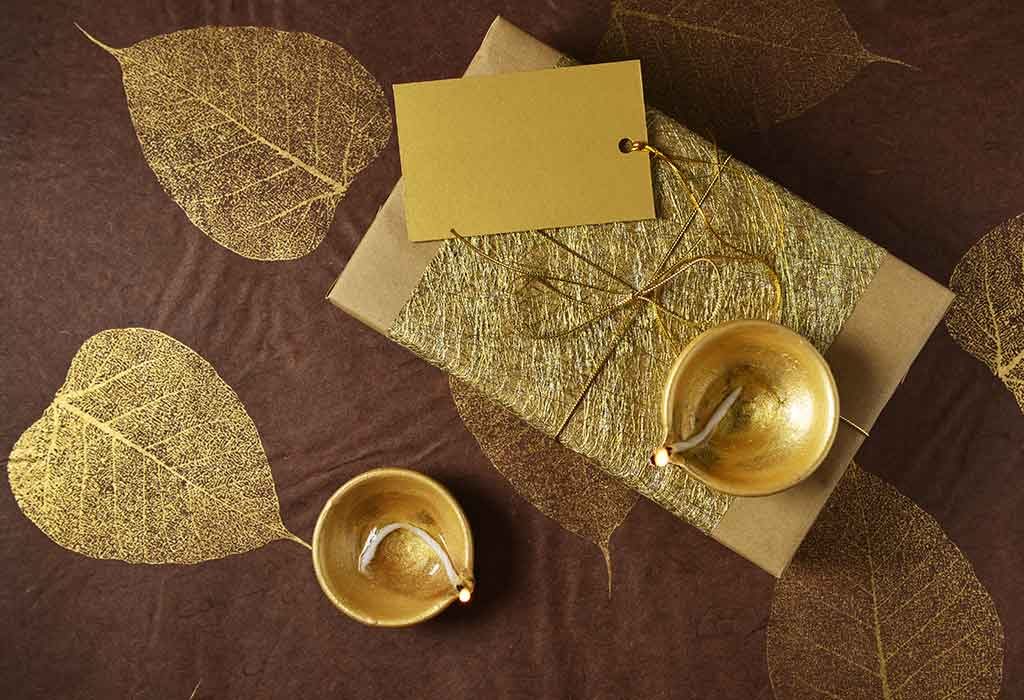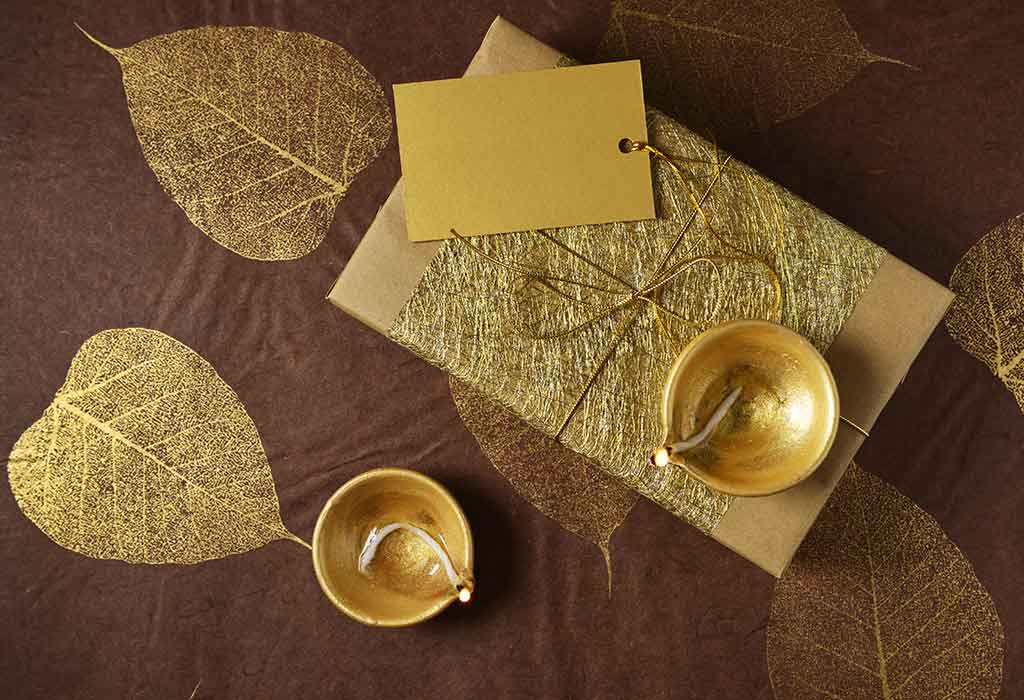 M for the Mommies!
It's so ingrained in our mothers' minds that their needs always come last; self-care is something they've probably never thought of. Well, time to change that by steering clear of giving them yet another sari this year! Gift your mom and mother-in-law a lovely, luxurious beauty set, complete with products they can use daily. They may not get the point at first – after all, they're not really used to pampering themselves. But once they begin using the products and feeling lovely, you're sure to get a warm hug from them!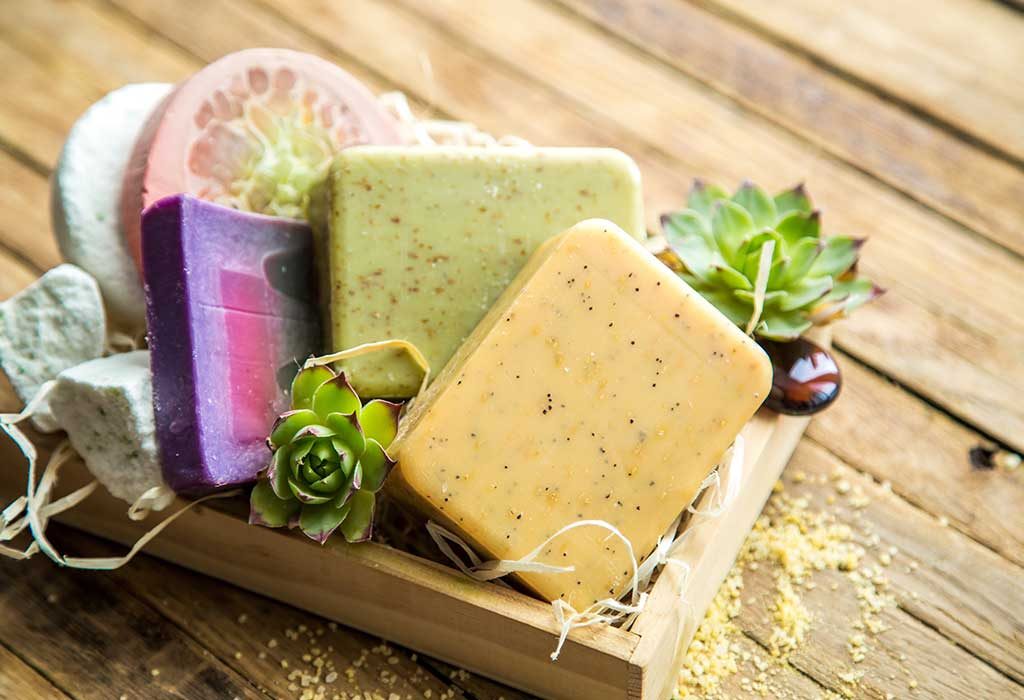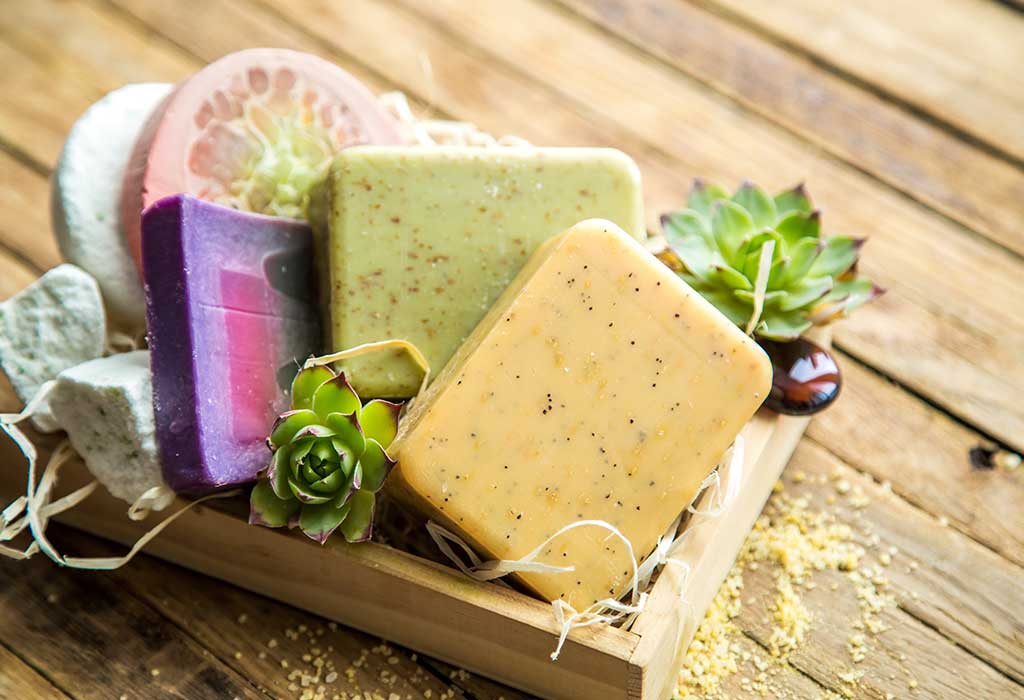 N for your Nurturing Nana-Nani & Dada-Dadi
Grandparents are hugs and kisses in human form, so it's important you get something wonderful for them. You can take your pick from items like luxury spectacles, beautiful shawls, and so on. But more than material gifts, there is something they'll truly cherish – a gift documenting people they love and are loved by! Compile precious photos, notes, and memories together in a scrapbook and go crazy with the presentation. Prepare yourself for hugs and happy tears once they go through your thoughtful present!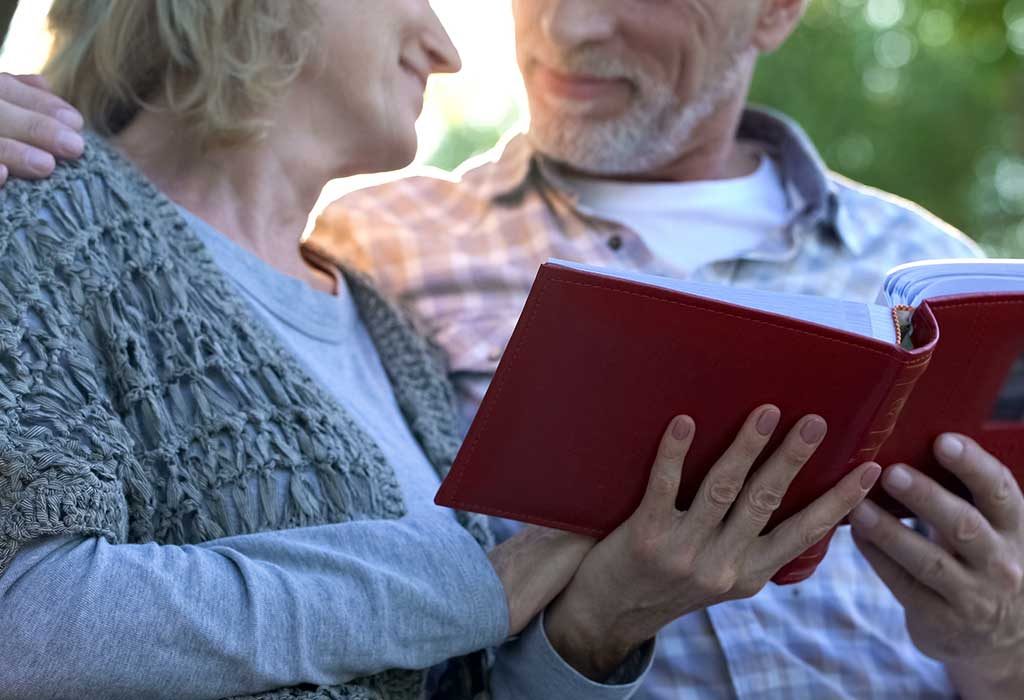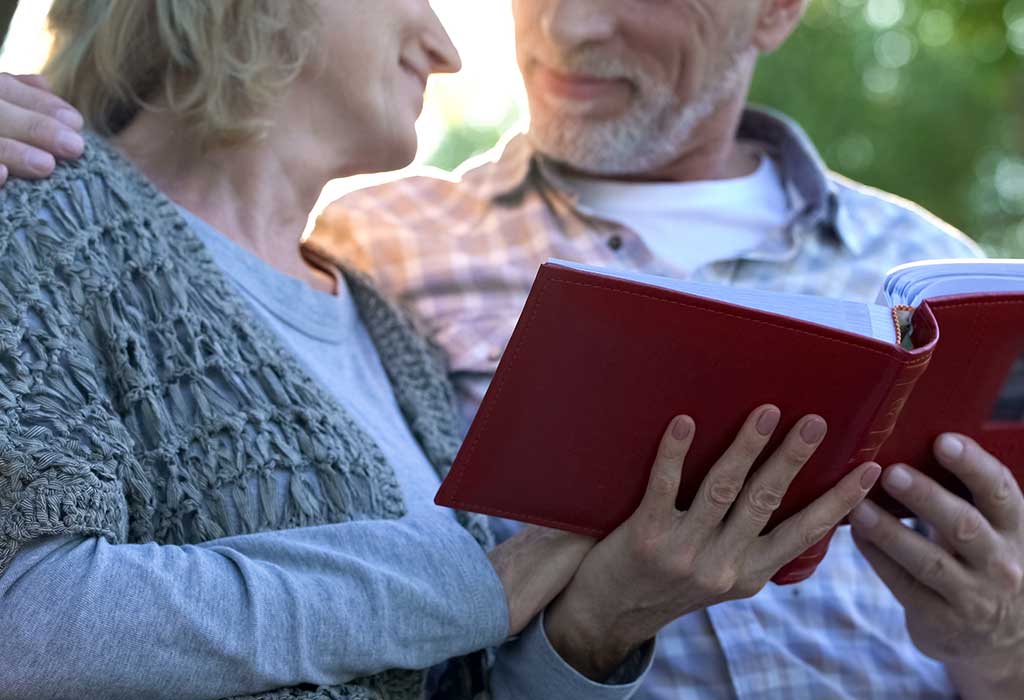 O for Obsessed Organisers
They know where everything goes and keep things running in ship-shape order with their labels and notepads. Hence, fancy stationery will have any organiser's heart! From planners equipped with pens and notepaper, to racks and holders to store stationery, to desk organisers, there's a wide variety of gifts you can choose from. Anything with compartments can also make your organiser go googly-eyed – passport holders, multi-device charging ports, cutlery racks, gorgeous folders, the works!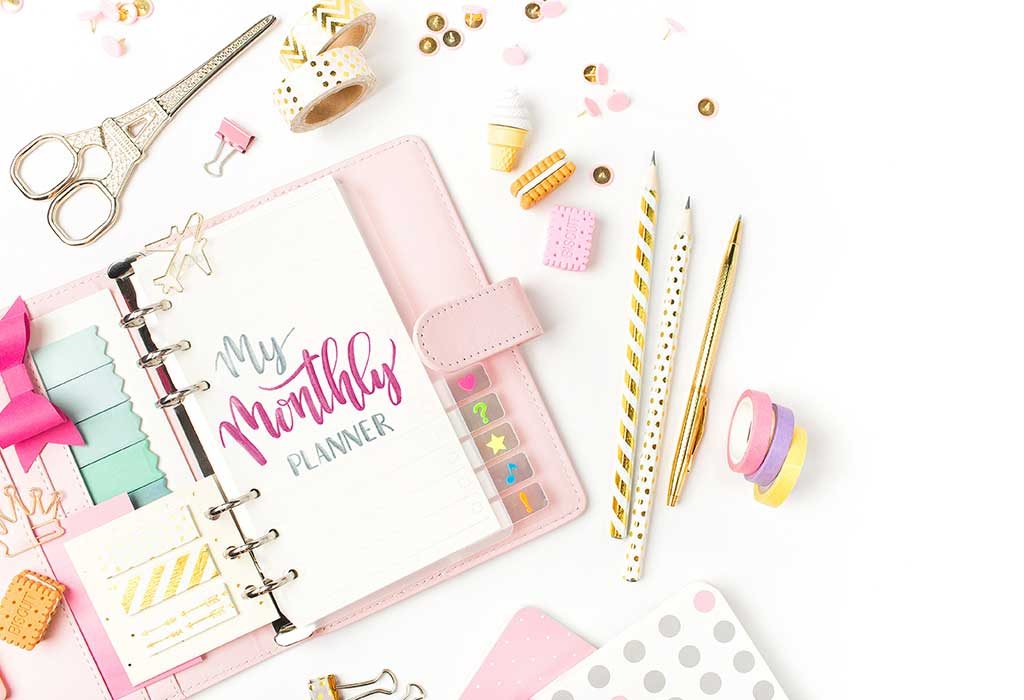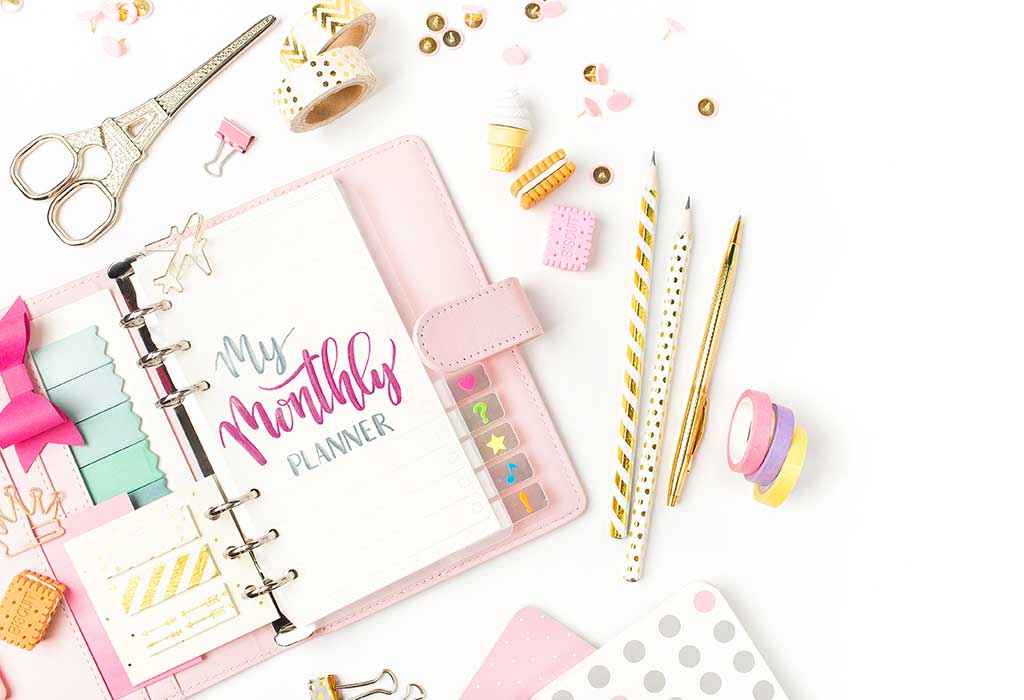 P for your Perfect Partner
You'll already have some lovely ideas on what to gift your spouse for the festivals and occasions coming your way. But along with the expensive ideas you've earmarked, don't forget one important gift – the gift of time! Cheesy as that sounds, remember to make time for each other when there are going to be way too many things and people to take care of. Share and lighten the load for each other, whatever the tasks. You'll get things done quicker this way AND more time with your paramour, guaranteed!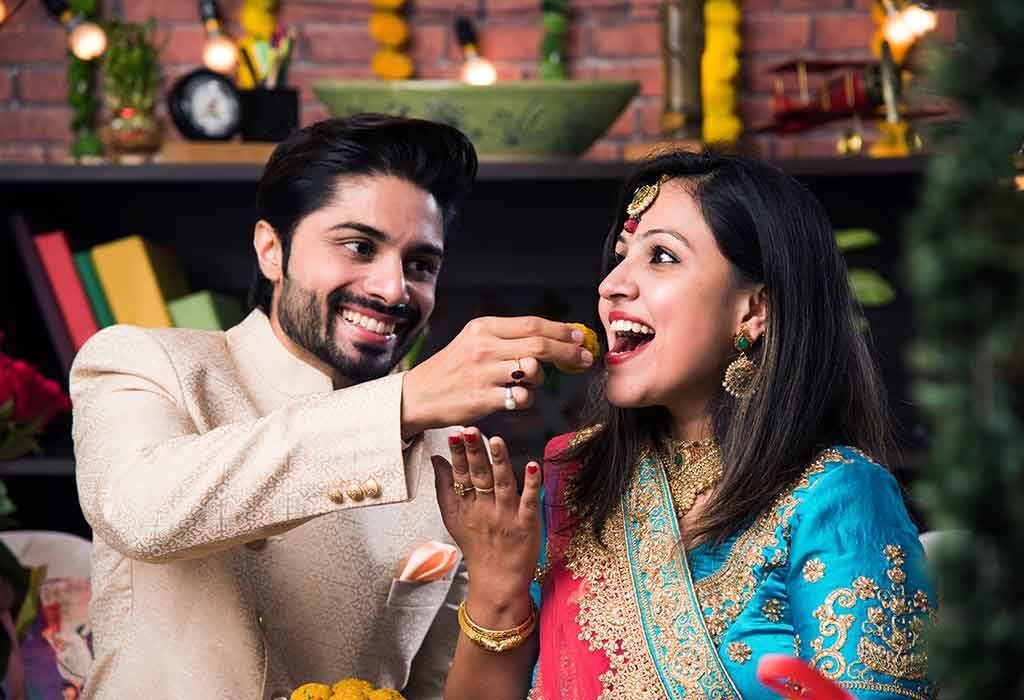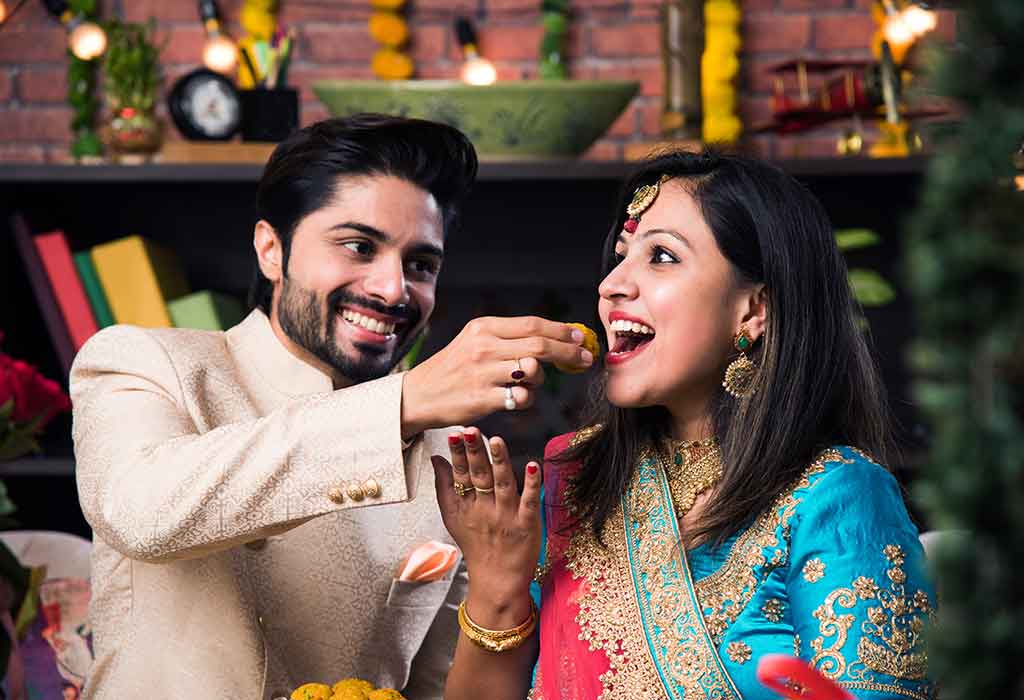 Q for your Quarrelsome Neighbours
Next-door neighbours with whom you don't get along may be the last people on your list to gift. But the festive season is all about the spirit of forgiveness and making a fresh start too, right? Clear out the bad blood between you and your neighbours by surprising them with a home-cooked meal. Invite them over or take it over to their house – and you'll find that there are hardly any problems that can't be solved with food!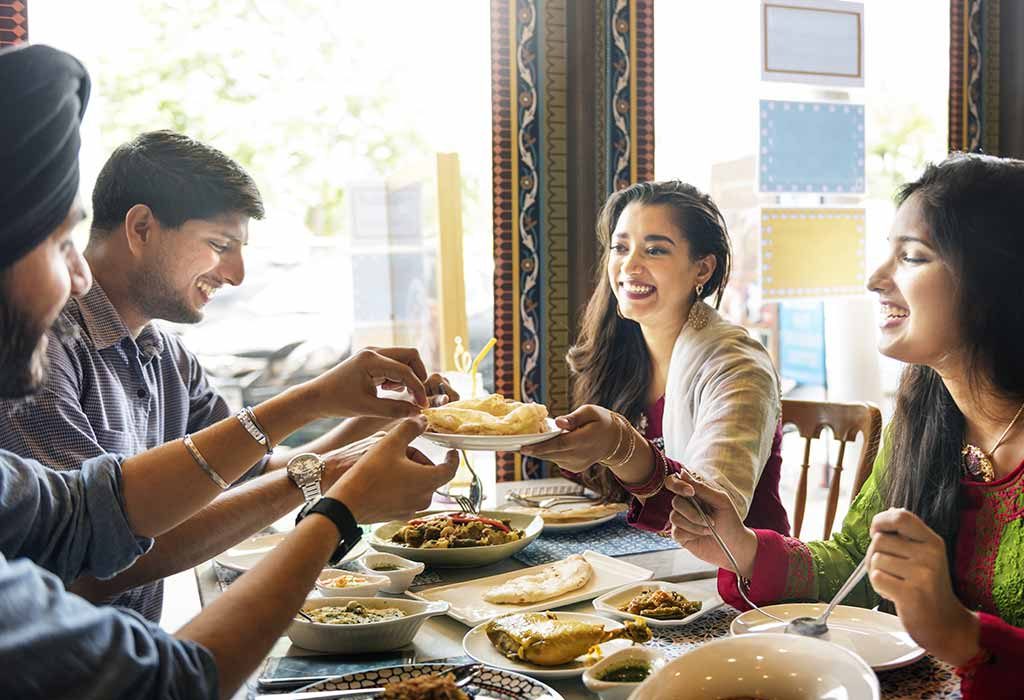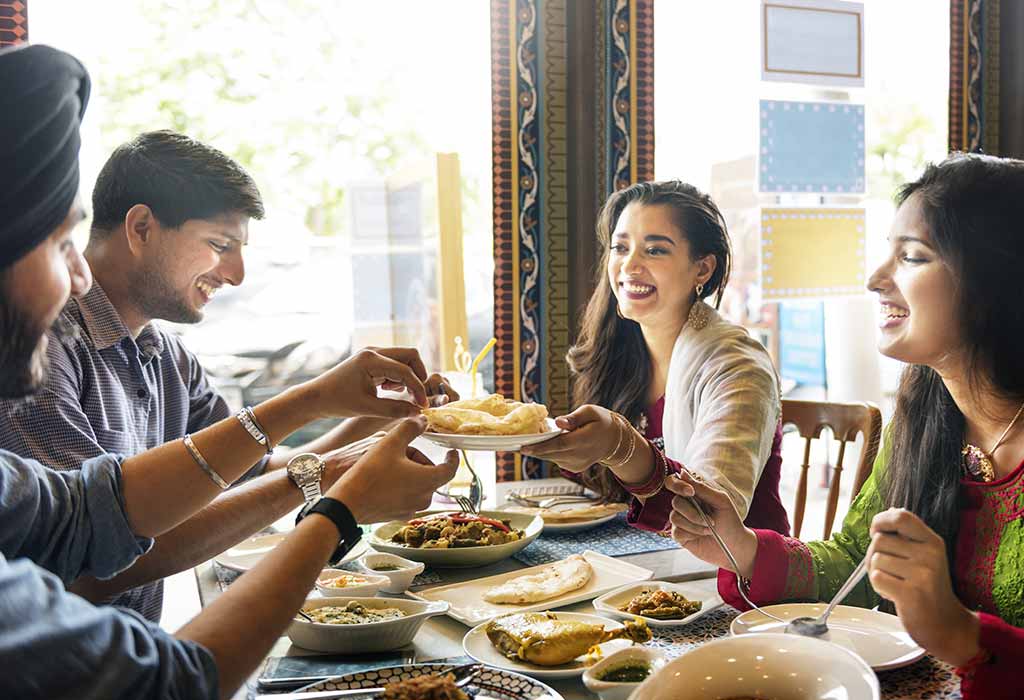 R for Random People
It can be a colleague you don't know too well or an acquaintance you always see in the elevator, but the festive season is a great time to perform random acts of kindness. Invite someone who couldn't go home for the holidays over for dinner, pay for someone's coffee without their knowledge; you get the idea. They may be acquaintances now, but your thoughtful acts might just fetch you a few new friends too.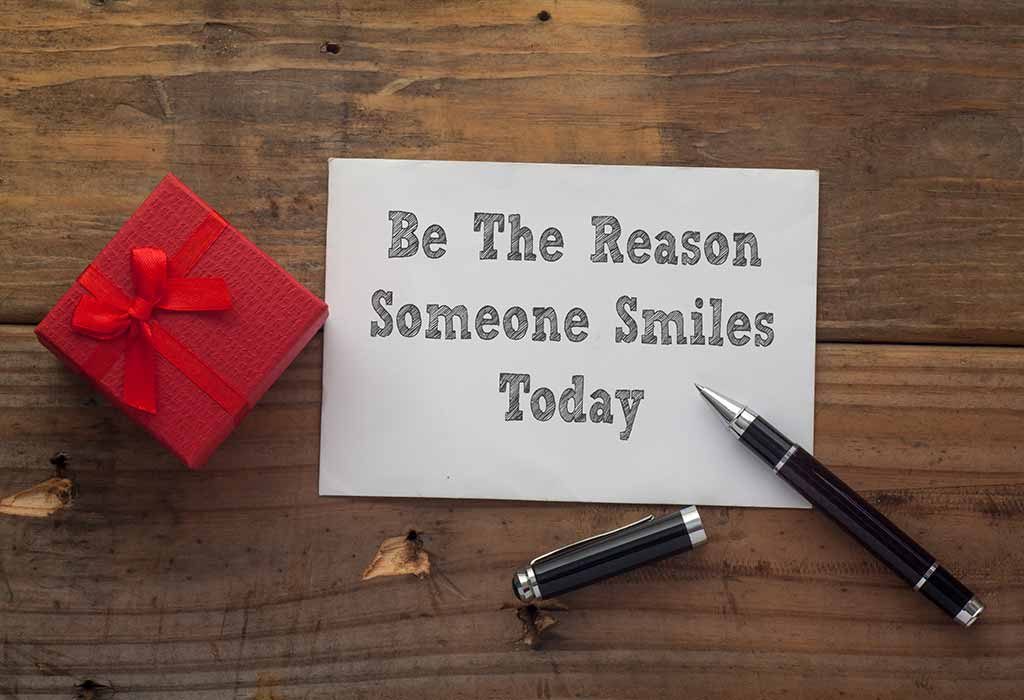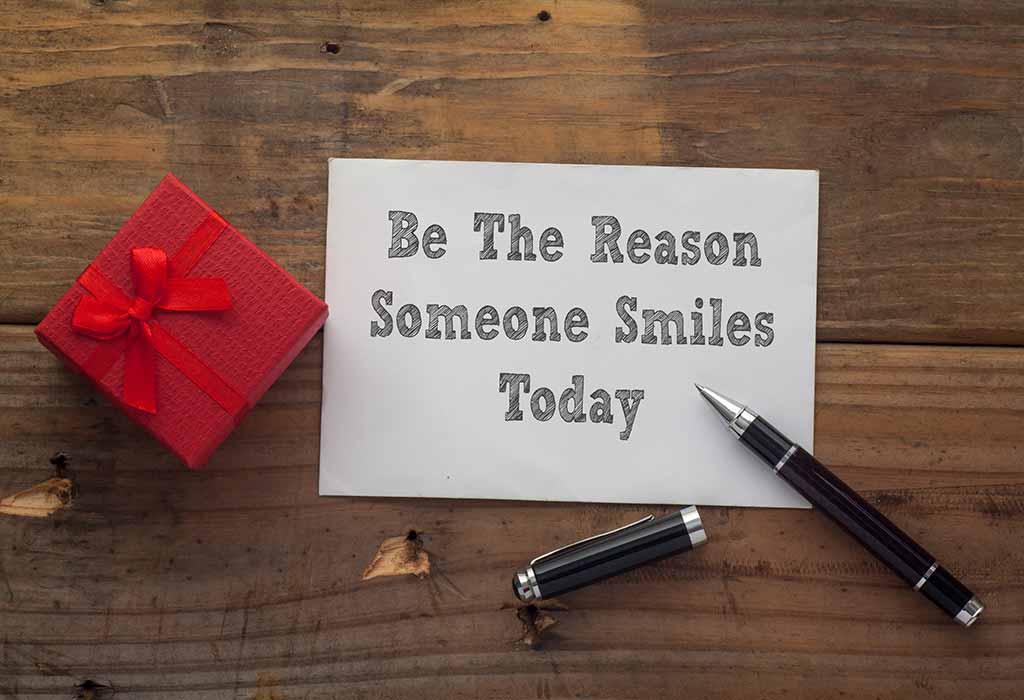 S for your Support Squad
We're talking about your brothers, sisters, in-laws, cousins, the whole lot! You can get them all individual girls, and/or have a wonderful time together by organising a get-together. This will give all the different people of your squad a chance to interact with each other, and at a time when everyone is so reliant on virtual communication, this will truly help strengthen your relationships with your main people. Getting everyone together under one roof on the same day does call for MAJOR planning- but we promise you, when you do; it will be a day to remember for a lifetime!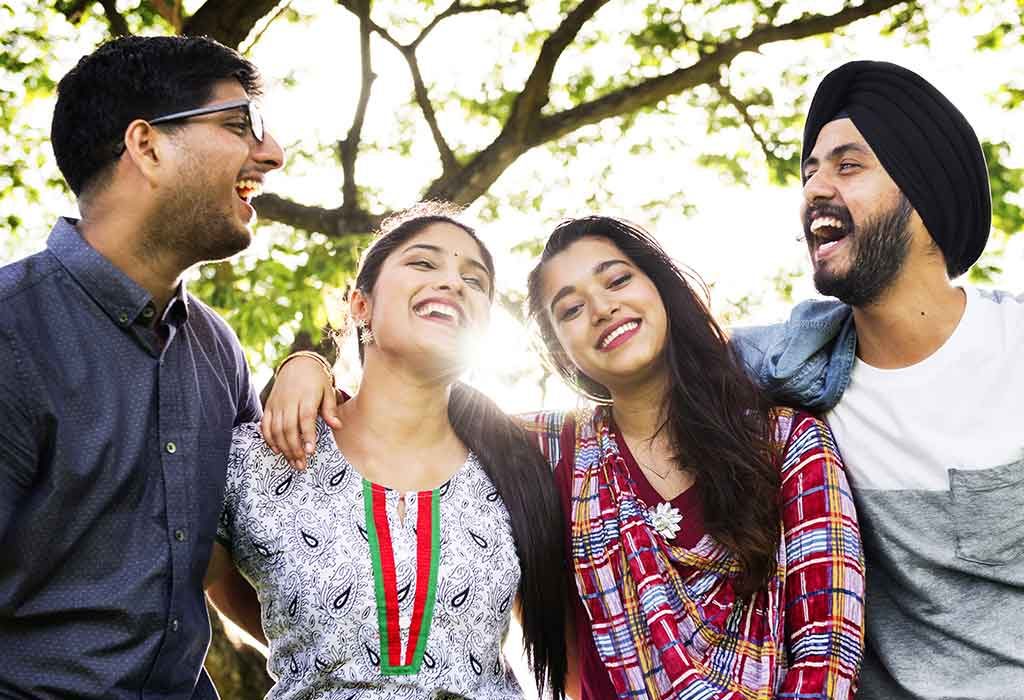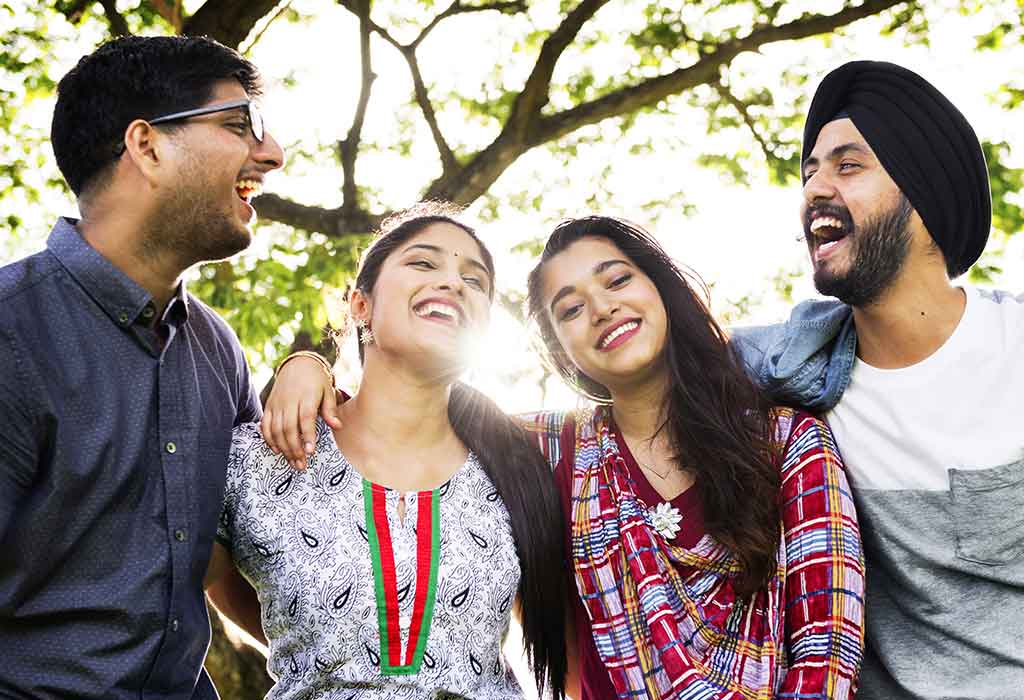 T for the Teachers You Know
Be it your own teachers or your child's, these people deserve every ounce of kindness they can get. But since you hardly see them outside of school, it could be hard to gauge what gift would be appropriate for them. If you're really unsure of what to get them, gift cards are your best bet. This way, they buy what they want and you'll always be appreciated for putting in a thought for them!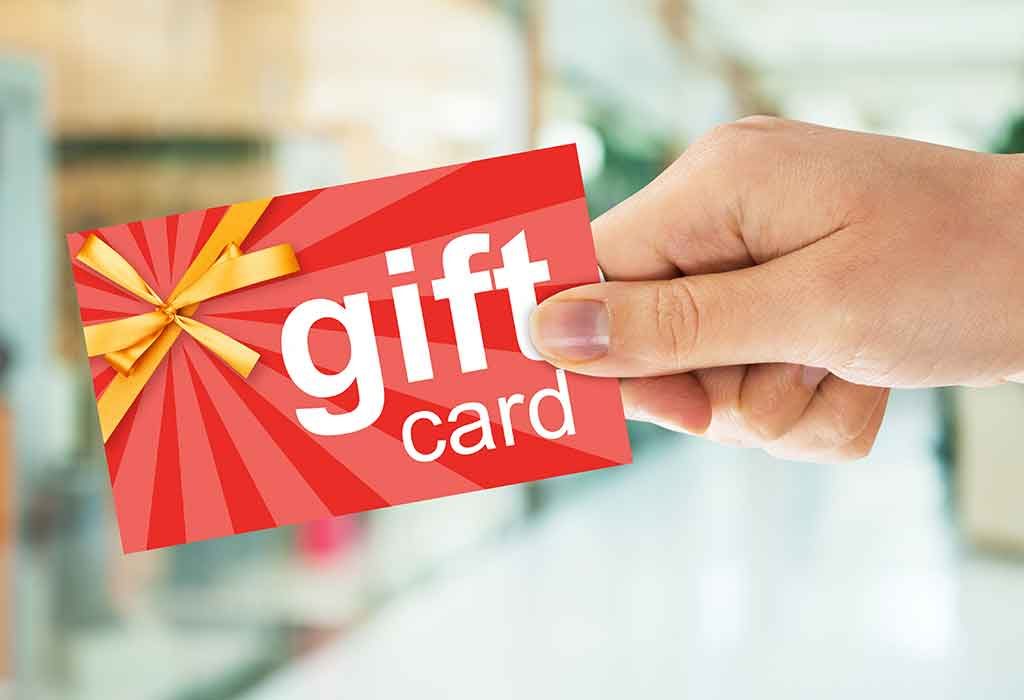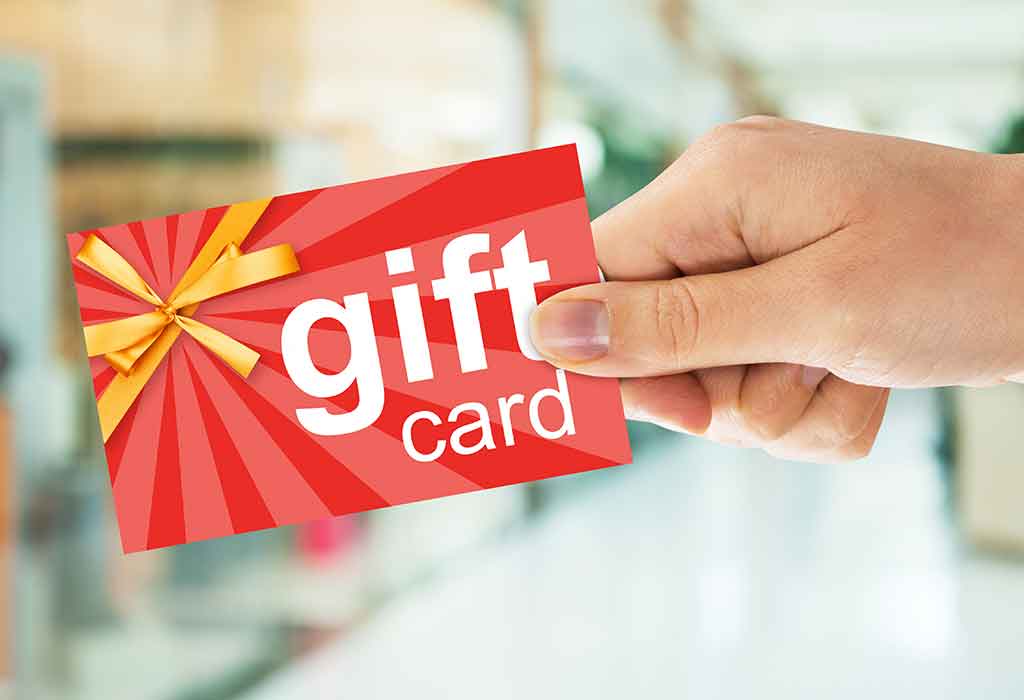 U for the Underprivileged
There are many among us for whom the festive season will come and go without any change. You may not be able to help everyone you see – but you will be able to change one person's life, and that's quite enough too. Give someone a new lease of life, within your means – sponsor a child's education, donate blood to someone who needs it, pay someone's medical bills off. Your act might seem small to you but to the recipient of your kindness, you'd be a hero!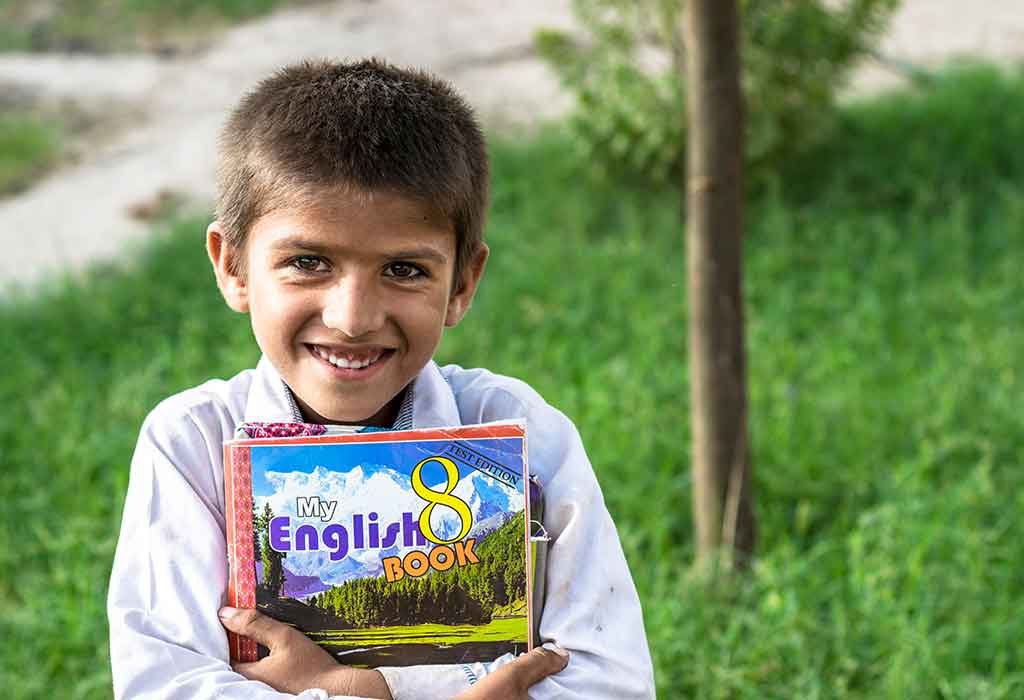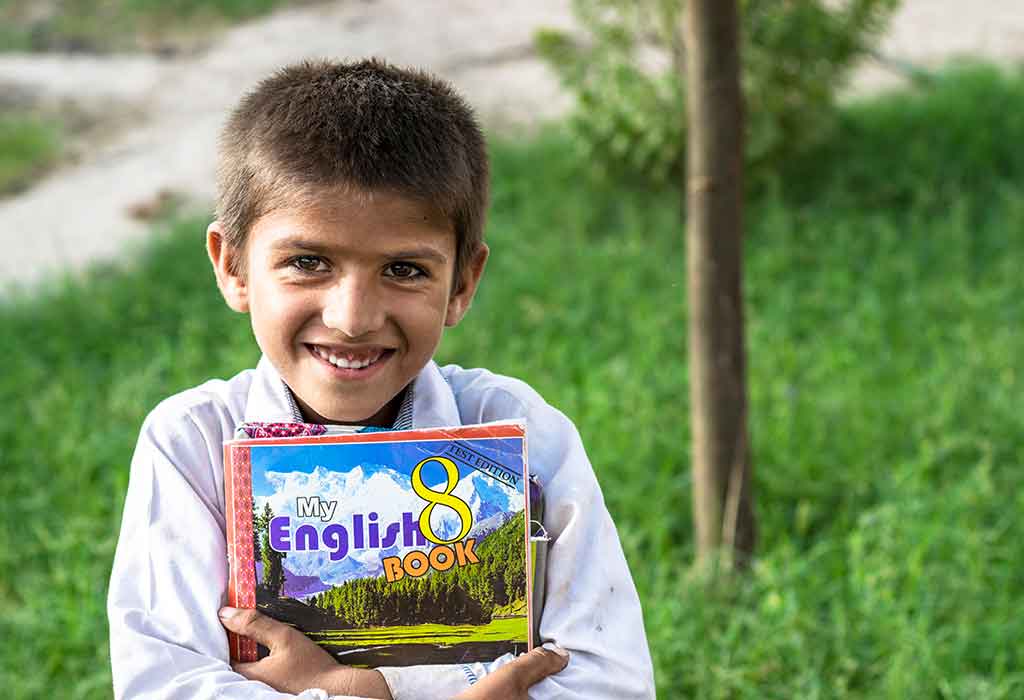 V for your Veeres
If you're lucky enough to have a close-knit girl gang to always fall back on, gift them gorgeous jewellery embedded with their individual birthstones or inscribed with a personal message from you. Not everyone needs to wear a pendant; you can give them earrings, rings, or bracelets too. Imagine sporting matching jewellery the next time you're all hanging out – that's going to make for a great Instagram story!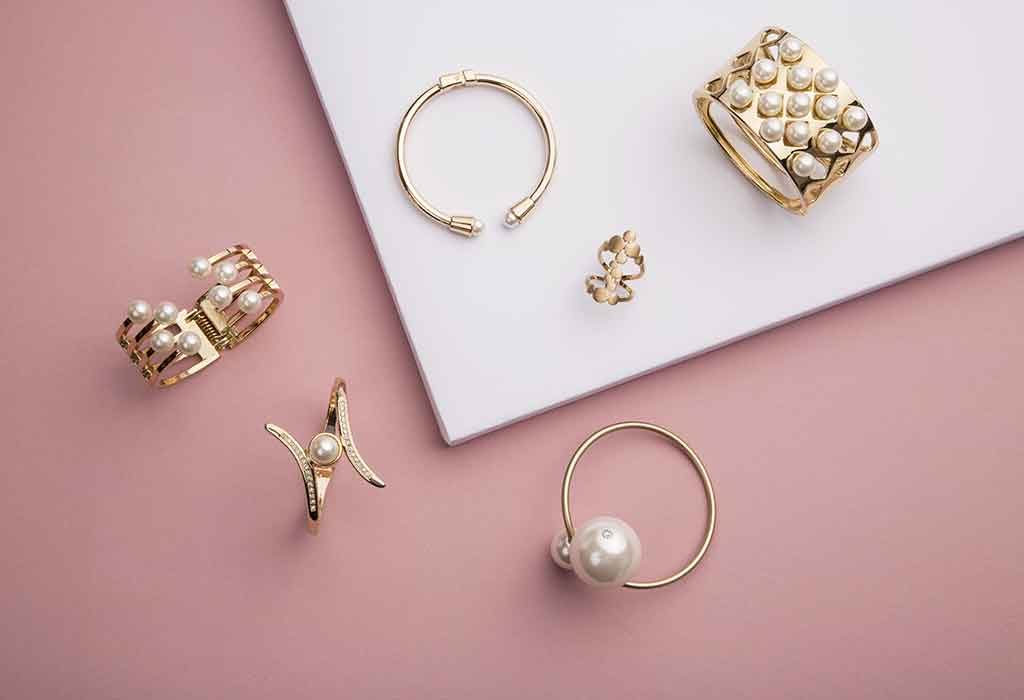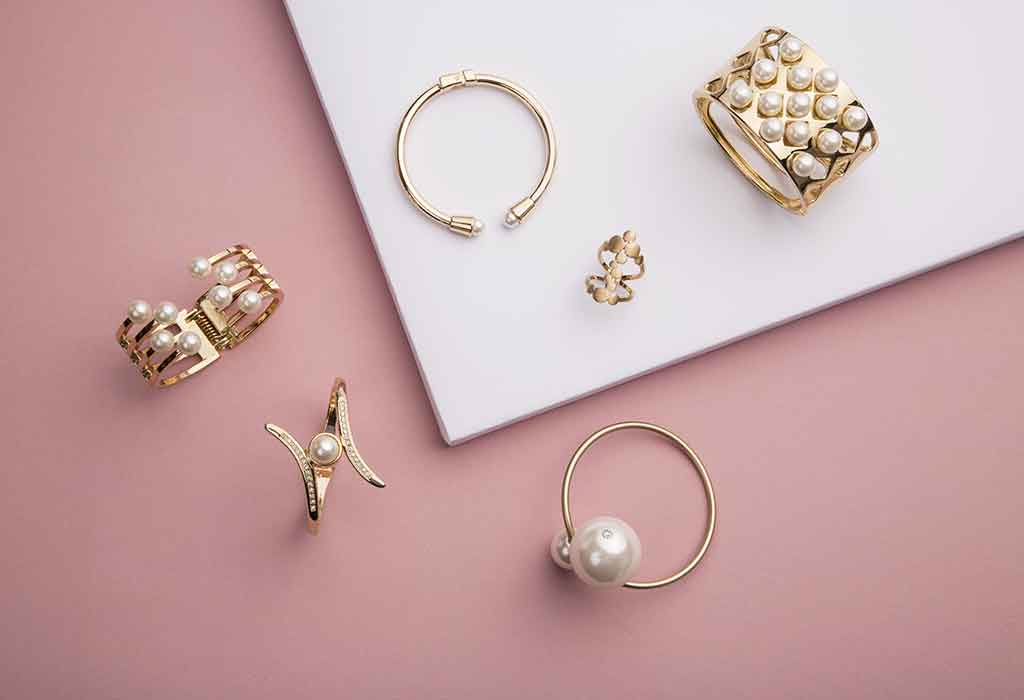 W for those bitten by Wanderlust
You're sure to know someone who's obsessed with travelling – it could even be you! One of the best things to gift someone who's always on the road in India is travel credits – pay for their auto, taxi, or metro rides beforehand so that they're never dependent on cash to pay for their travels. For those who travel by flights a lot, quirky neck pillows and eye-masks make for great gifts too. Instant-film cameras that churn out pictures on the spot can be the icing on the cake!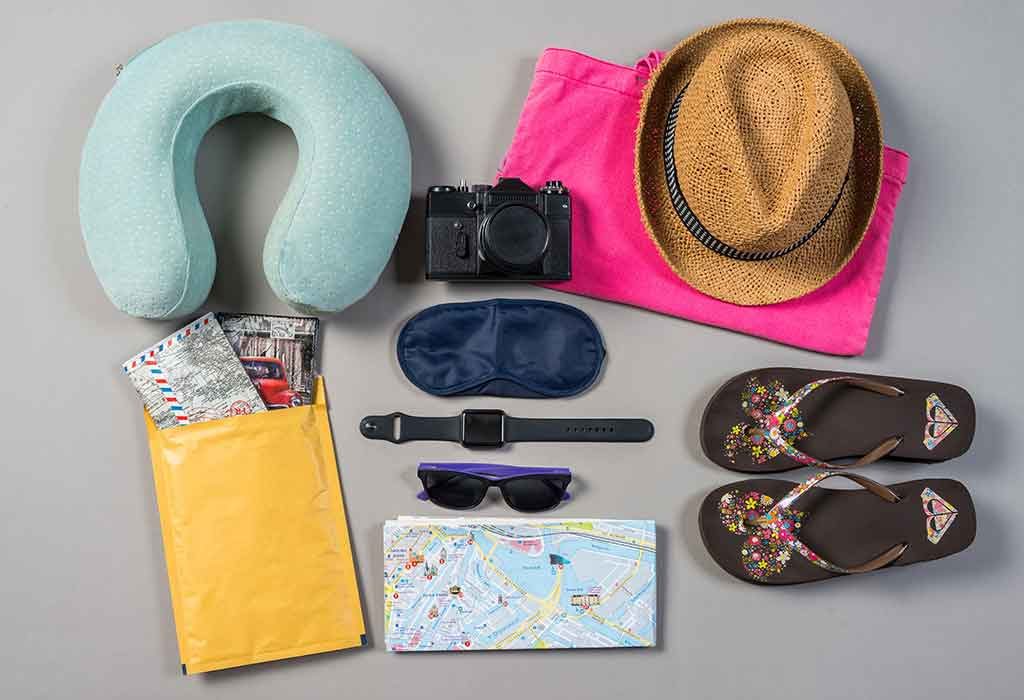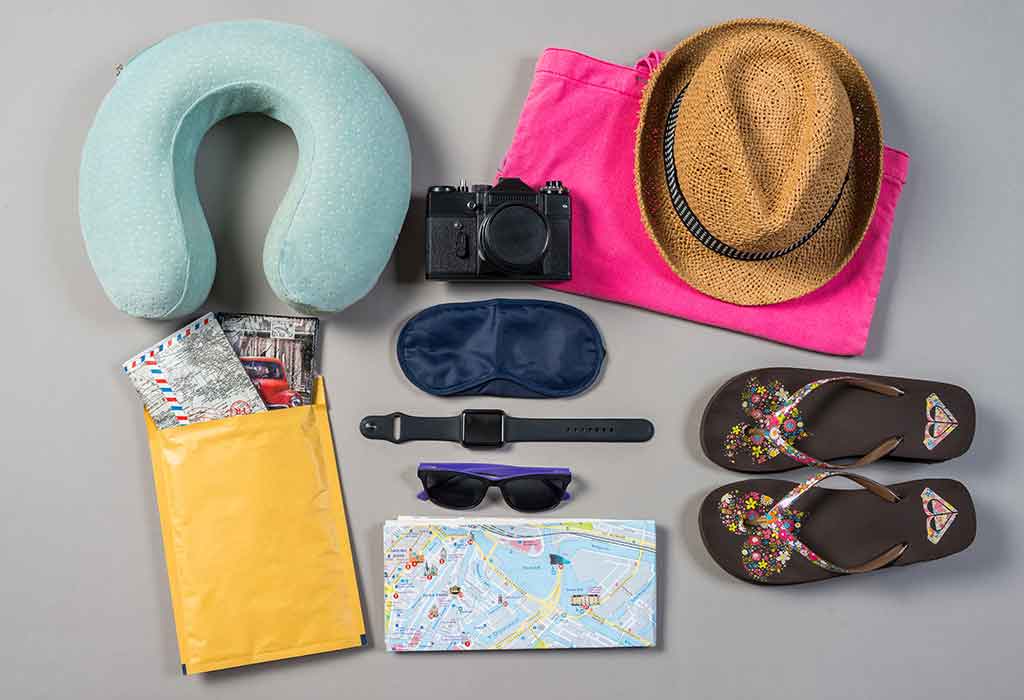 X for the eXtras who show up!
You may have invited one family home but they may end up bringing another set of people along with them! You don't want it to get awkward when you're only exchanging gifts with a few people – which is why planning backup gifts are a great idea. It doesn't have to be anything too extravagant – a box of dry fruits and nuts or sweets wrapped nicely should do the trick. This way, you're covered if you have unexpected guests and you can always devour the snacks if they're left over.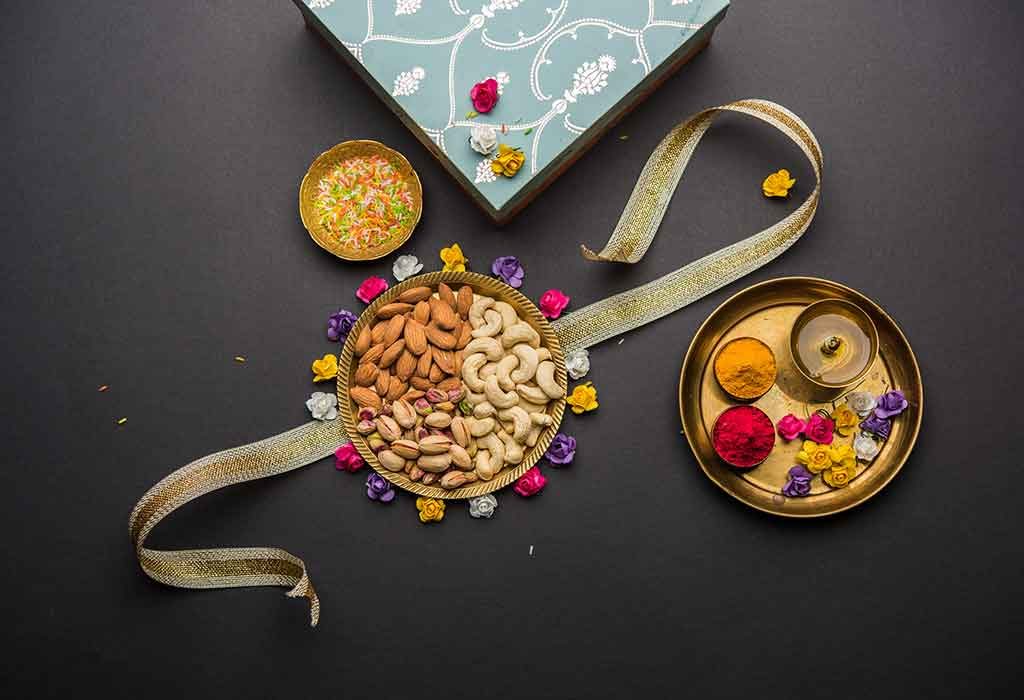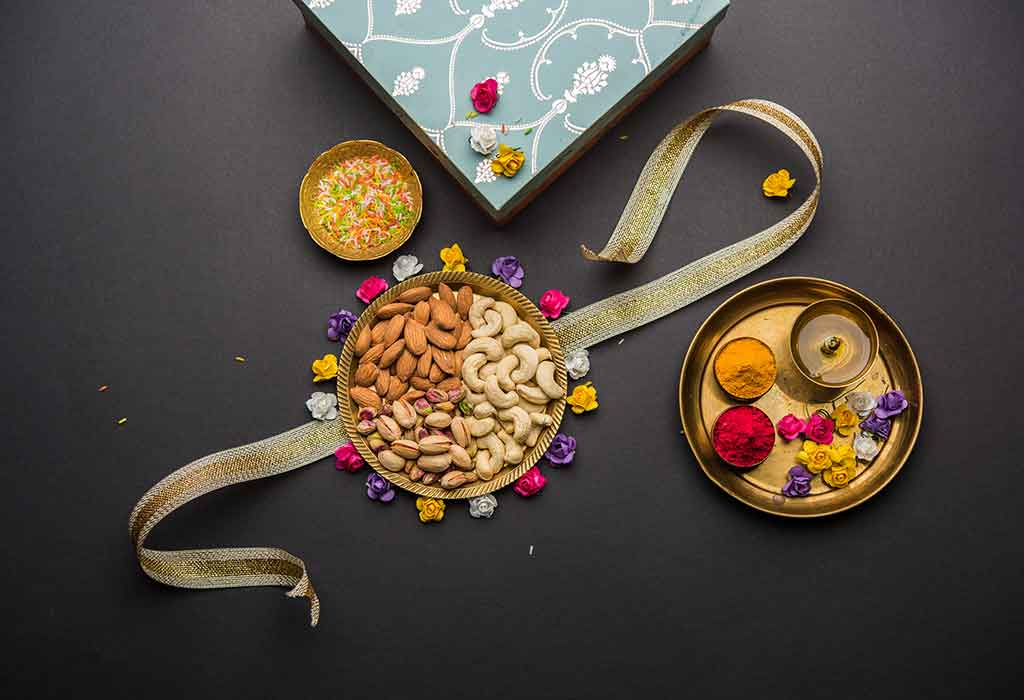 Y for your Yaars
Tired of repeating the same shirt-wallet-belt-watch gifting cycle when it comes to your main men? Today's metrosexual men take a deep interest in fashion and personal grooming, which gives you the perfect excuse to gift them items like a personal grooming kit. Complete with beard oils, capsules, lip balm, brushes and combs, and skincare items, these kits are also a great reminder for men to take care of themselves!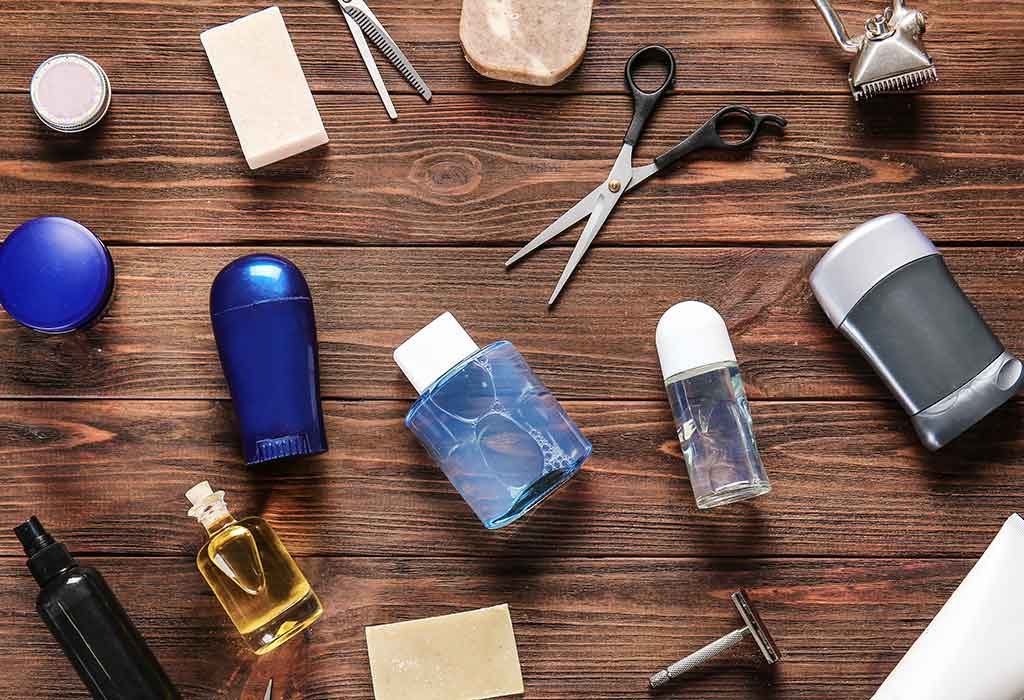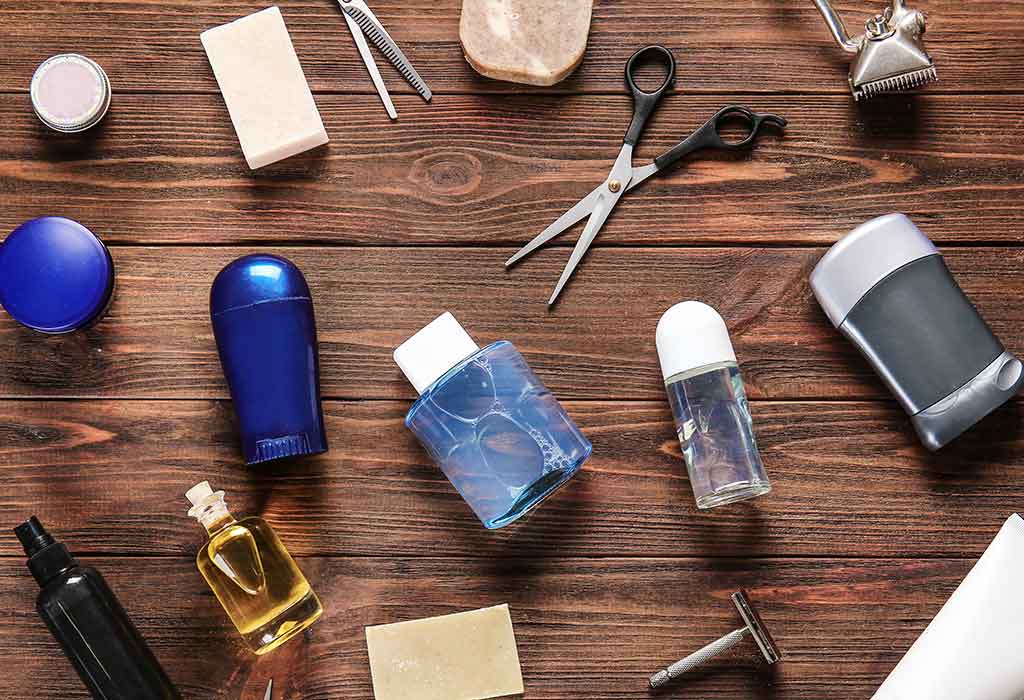 Z for those who need to catch up on Zzzzz!
New parents, new babies, friends and family – we all know someone who's a bit too sleep-deprived. First, gift them comfortable sleep with items like a white noise machine, cosy neck pillows and eye-masks, and comfortable bedding. Next, offer to take on anything that is doable by you and help ease their burden, so that they can finally catch up on some much-needed sleep.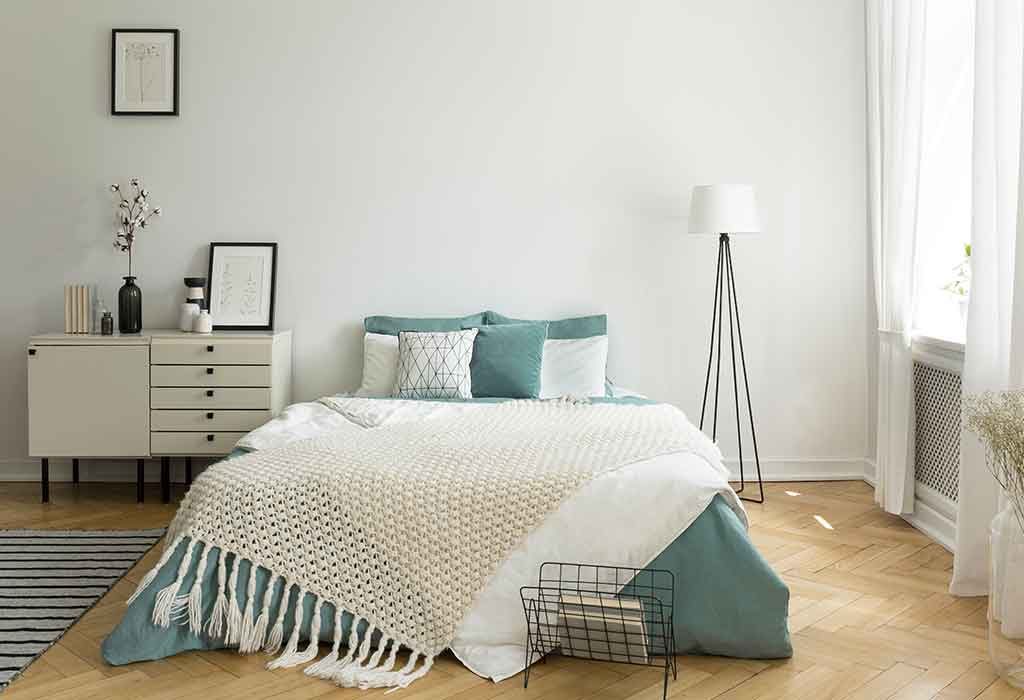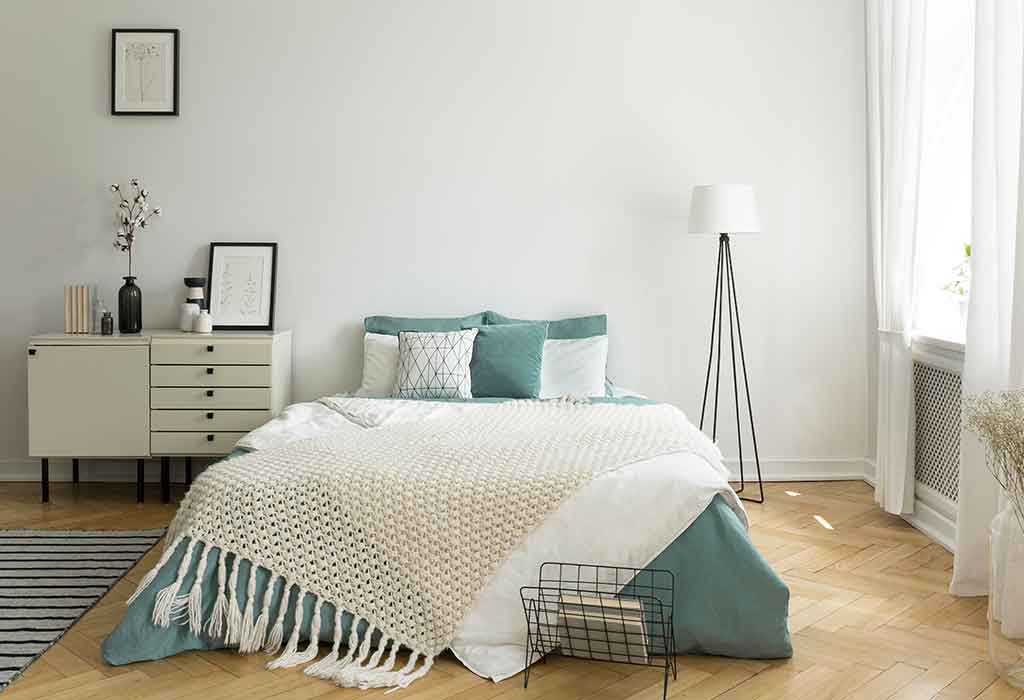 And finally…
E for Everyone Else!
The grocers you frequent at the market, the autowallahs around your society, and so many other people fall into this category. You're sure to have a fair idea of what to gift them after reading through this entire guide, that is, if you want to gift them. But here's something else nice you can do – tip them some extra cash, even if they don't ask for it. As for your beloved pets, hugs and cuddles aside, take enough precautions to keep them comfortable and safe from the hustle and bustle of the festive season.
From your nearest and dearest ones to everyone else in your life, you can see now that there are enough material gifts and thoughtful gestures to go around. Gifting has probably never seemed so easy or rewarding, has it?