The Perfect Car Seat & Restraints for your Toddler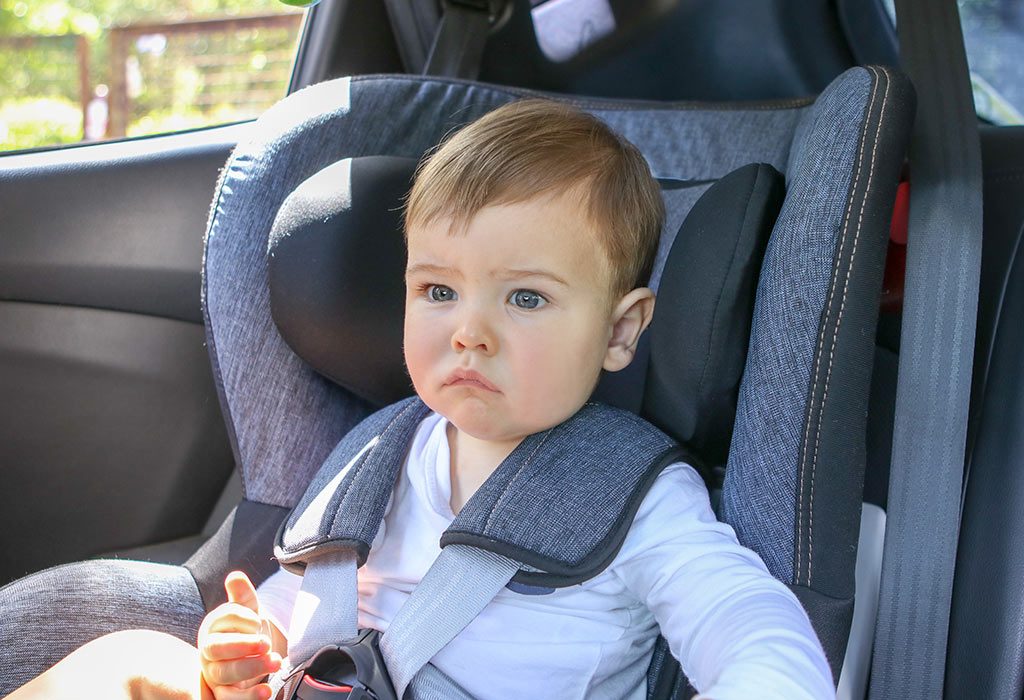 A toddler's safety while driving is of utmost importance to his parents. It looks like choosing the right car seat for your toddler may not be such an easy task after all. Follow these guidelines and tips to buy the right car seat for your toddler.
No matter how careful the caregiver is, the best option when travelling with a baby is to secure her in a car seat at the beginning of the journey. Car seats are still gaining popularity in India. The popular perception is how a child can be more safe in a car seat than when he is on his mother's lap. And yet, the process of purchase only begins after the decision to buy a car seat has been made. The best option for an age-appropriate car seat has to do with a child's body size and shape. Below are some quick tips on making the right choice and following some restraint:
Factors to be Considered When Buying a Car Seat
1. Age of the child
If the child is less than six months old, you will need a rear-facing car seat. This is primarily so that the baby's head is not pushed ahead even if a sudden break is applied.
2. Latch compatibility of your car seats
Make sure that your seat is latch-compatible with a car seat. Cars made before 2002 do not have these features, and all cars after that have incorporated it.
3. Fitting into the stroller
You may want to invest in a car seat which is compatible with a stroller so that you do not have to worry about taking the baby out of the seat and putting him into the stroller. You can simply pull out the car seat from the base and adjust it into the stroller.
4. Budget
Budget is a very important feature when buying good quality equipment. Today, there are brands that cater to various segments with different requirements. Identify your requirements correctly before picking up an car-seat for your baby.
5. Brand and Warranty
Brand and Warranty are crucial when investing in a car seat. Ensure you have the correct and complete invoices of the products purchased so that the product may be exchanged in case of a genuine problem.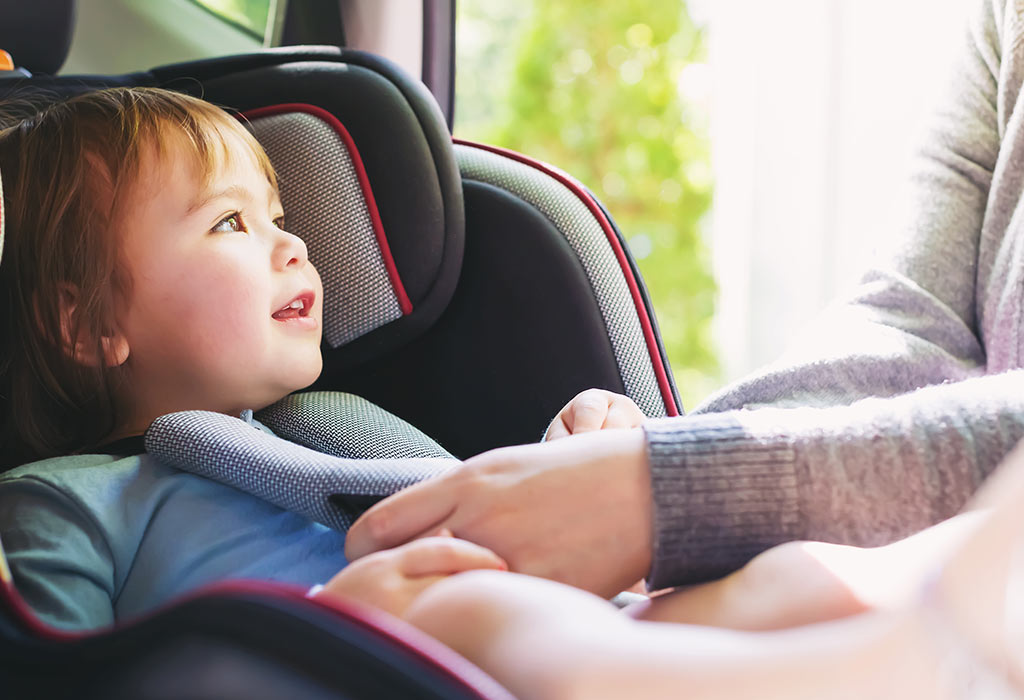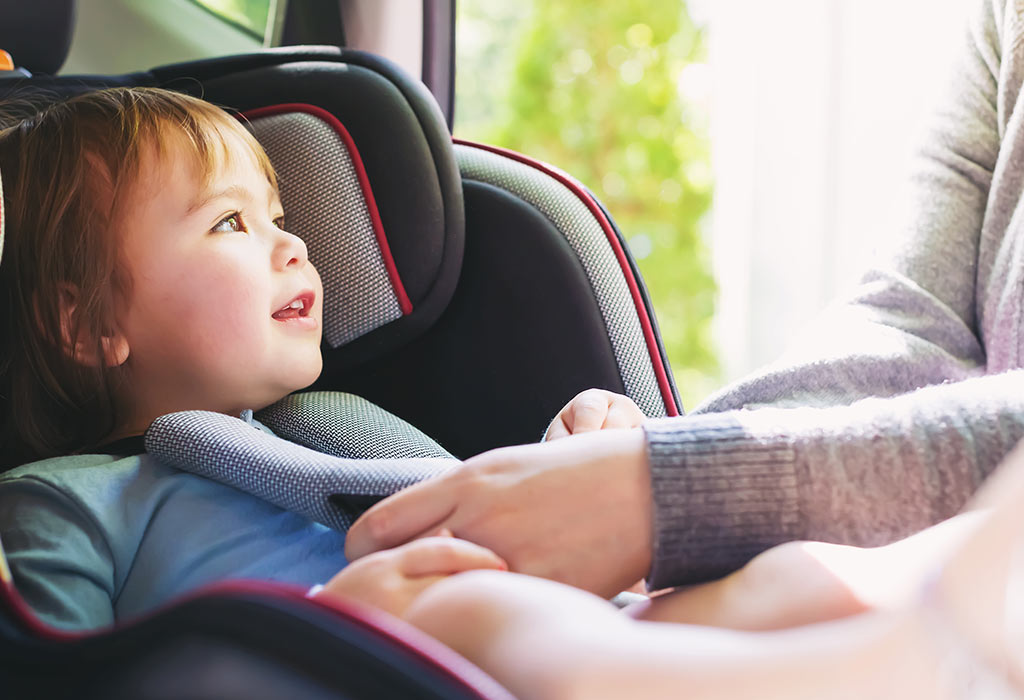 Types of Car Seats and Restraints for Toddlers
Rear-facing car seat: As the name suggests, it is a car seat facing the back of the car and is especially useful to protect the slender neck of your infant from injury when there is a sudden break, etc.
Front-facing car seat : Infants, beyond the age of six months, may be placed in these as babies this age develop some neck control
Combination seat : This allows parents to increase the shelf-life of a product. The product can be used as a seat for infants, and then converted as your baby grows into a toddler.
Some tips to keep in mind when the baby is being seated in the car seat:
Watch her dress to ensure that no corner or frill is caught in the car seat for it may prove dangerous for the kid.
Keep your ears open for recalls – if the car seat brand makes a recall of their products, act on it immediately.
Seek the advice of your pediatrician and other parents to choose the right seat that meets the specific needs of your little one. There are different car seat varieties available in the market with features that make them adjustable and convertible. Safety is paramount to parents and a good-quality product with safety measures will ensure that you can rely on the product.