The Jungle Book – A must on your celluloid syllabus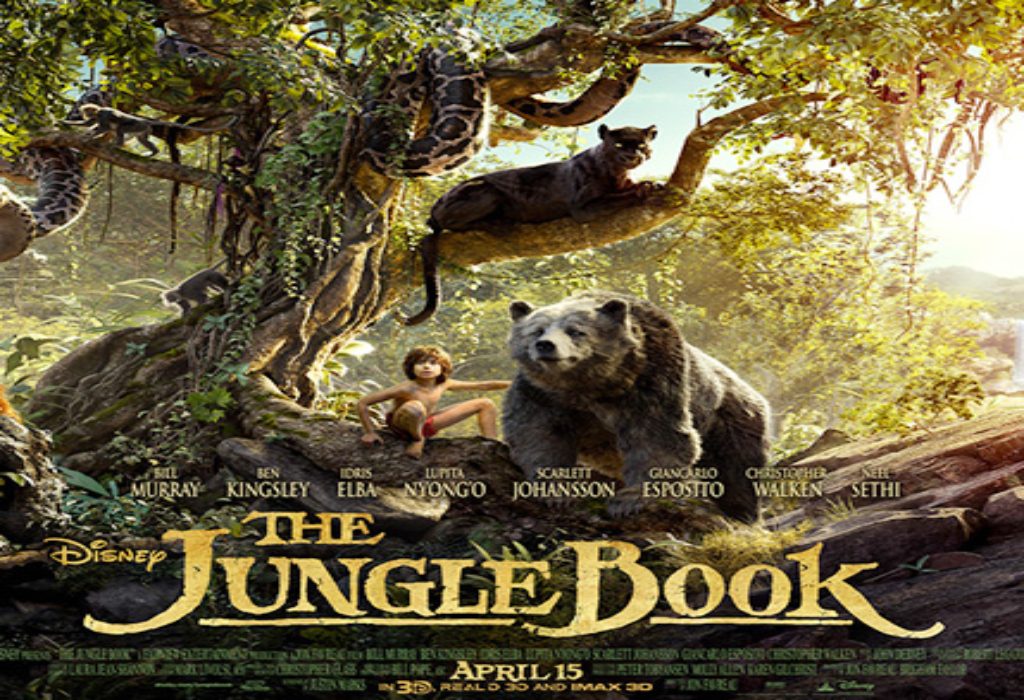 For those, who have witnessed the Doordarshan series this is indeed a great trip down the memory lane worth revisiting in Hindi than English. Nevertheless, language is the just secondary; primary is to visit The Jungle Book at the theatre near you.
Jon Favreau – The Director of this book succeeds to shape up each character of this book brilliantly making it a great cinematic experience on IMAX 3D. The Story we all know, the execution that is a visual treat, stellar voice overs be it English or Hindi enthralls your ride to this jungle captivating fun and fear elements, bonding between a bear and a man cub redefining the camaraderie friends have; be mean, be nasty; be selfish; but end up being lovable. Baloo and Mowgli's camaraderie shines brilliantly in the Hindi Version. Bagheera and Baloo too share a great love-hate camaraderie they connect over their love towards Mowgli.
"Insaan ka Bachha" doesn't sound much alien; when all the animals address Mowgli as a Man cub while on truce; Mowgli the only human character enacted by Neel Sethi ends up playing tricks to serve his purpose, brilliantly evolves in the jungle to fight against the evil Sherkhan giving you all the elements that would tantalize your mind; be it thrills, chills, one liners or emotional quotient with his parenting wolves or siblings who in their free time chase mice ends up missing Mowgli who is on the run fearing being a prey to sherkhan.
In the journey of being a prey to sherkhan to hunting him down as his prey; is what adds up some good chapters to this Jungle Book. King Louie is the only chapter which could have been easily omitted from The Jungle Book; it's the only chapter that does good for nothing other than letting you bore.


Om Puri voices Bagheera. Nana Patekar voices Sher Khan giving most of us a Deja-vu feel. Priyanka Chopra too succeeds to whisper brilliantly in her snaky voice of Kaa. Irrfan Khan voices Baloo. He bowls you over without having a face in his voiceover of Baloo(Bear) his style is super and tickles your funny bones than Bull Murray in the English Version. Shefali Shetty voices Raksha. Rajesh Khattar voices Akela and Bugs Bhargava voices King Louie. English version has top names too, Ben Kingsley voices Bagheera, Idris Elba voices Sherkhan, Scarlett Johansson voices Kaa.
The Jungle Book– Go for it.
PK Verdict: Gold Plus 4.5*s