Teaching Toddlers to Imitate Animal Sounds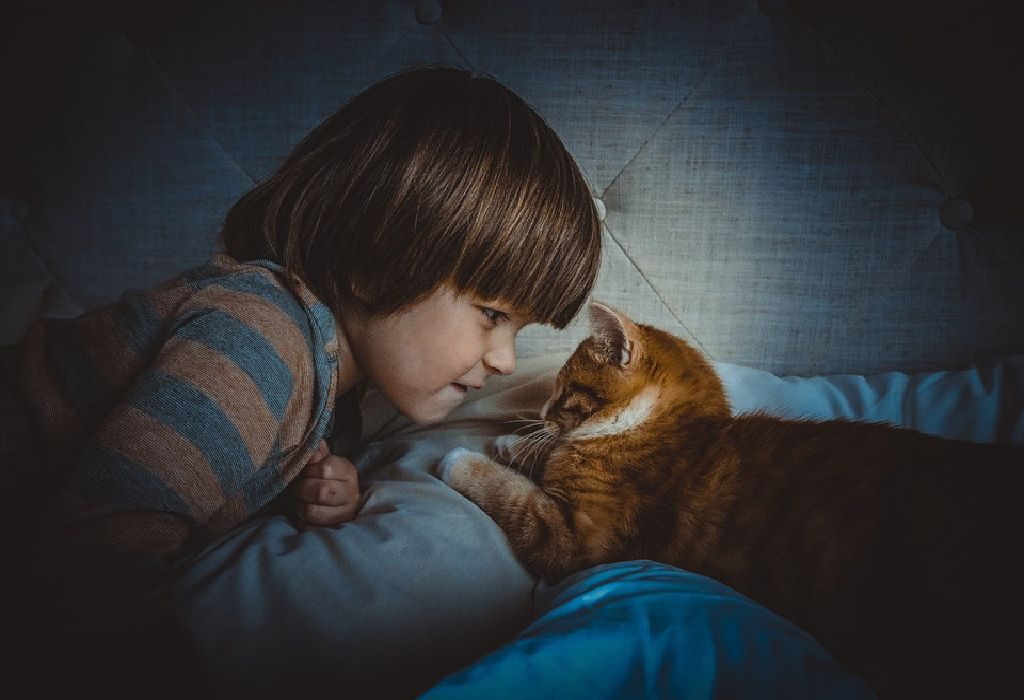 In this Article
Usher your kid into the intriguing world of inflection and letter sounds via animal sounds. Teaching a 17-month-old child to imitate animal sounds will pave the way for more distinct and faster talking. Here, play is the right way to teach something new; go for it!
Regardless of whether your toddler loves to play the goat or act like a monkey, he may not know the sound that goes with various animals. Imitating animal sounds, along with being a lot of fun, helps your child reach speech development milestones faster. Get set to introduce your tot to the world of a 'roar' and a 'moo' with these adorable ideas.
Tips to Teach Animal Sounds to Toddlers
1. Get Hold of Animal Sound Apps
Like it or not, babies loves electronic gadgets right from their birth. Load your tablet or smartphone with animal sound games for toddlers and see her shriek in delight when she hears the 'pink' elephant trumpet or her fluffy cat give out a meow! In most cases, these apps have brightly coloured animal pictures that emit their natural sounds when touched. What's more? These apps are ideal for your tot to be educationally involved when you want to rest or have some "me-time."
2. Act Like Your Kid's Favourite Animal
Replicating animals and their sounds for toddlers, in their own environment, would make them interested in knowing if a rat, lion, or pig is close at hand. Modulate your voice, get on your fours, or simply add a tail to your skirt as you go about it all. You may also like to invest in plastic toy animals that will help them see their form when you are giving out a bark, grunt or growl!
3. Grab A Book with Animal Sounds
There are some classic books that focus on animal sounds for toddlers to learn. Think of "The Very Busy Spider" by Eric Carle or "Mommies Say 'Shh!'" by "Patricia Polacco." Reading with toddlers helps them visualise as they listen to you imitating their favourite animal sounds; you will love the activity too!
4. Singing Songs that Incorporate Animals
Singing along is one of the best ways of teaching a 17-month-old child to imitate animal sounds. How about crooning "Old McDonald Had a Farm"? It will draw plenty of jigs. Then, there is "Animal Fair" or "Baa, Baa Black Sheep" too. Alternatively, you can make up something on your own.
5. Seek Answers in The Form of Animal Sounds
In between these activities, you may like to pretend that you've forgotten a certain animal sound or end up making the wrong one. For instance, saying that a cat "moos" instead of "meows" in a matter of fact way will draw many giggles. You will be pleasantly surprised to hear all that your little one knows when she proceeds to educate you!
Teaching toddlers how to imitate animal sounds is all about reaching another development milestone in a fun way. Just put on a funny face and give your voice the right grunt or yelp.