Every article that we publish, confirms to stringent guidelines & involves several levels of reviews, both from our Editorial team & Experts. We welcome your suggestions in making this platform more useful for all our users. Write in to us at parenting.care@firstcry.com
At FirstCry Parenting, our aim is to give you the most elevant, accurate and up to date information.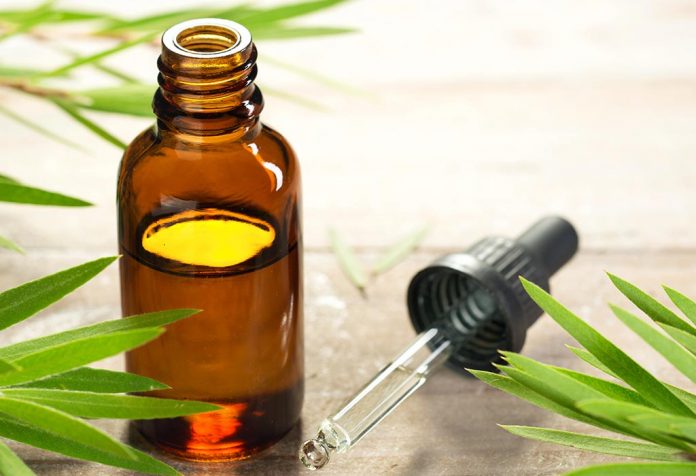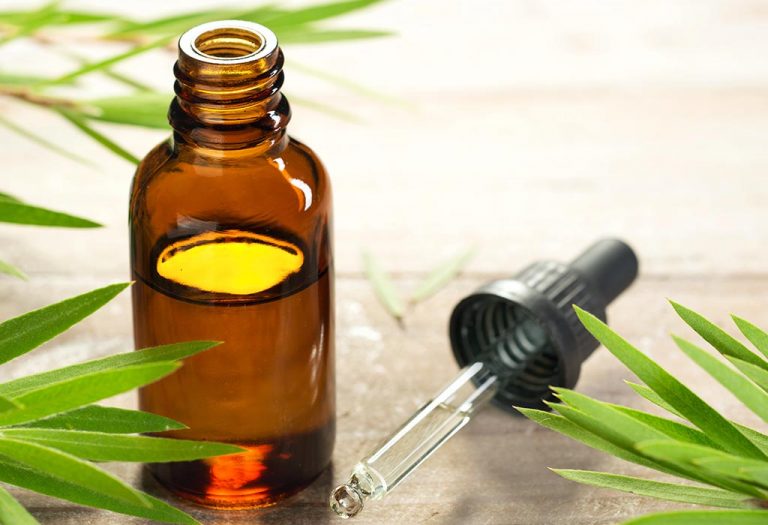 Last Updated on
Pregnancy is a time of heightened awareness. It is the time, when a woman ponders over her every single decision, as it can have an impact on her baby some way or the other. During pregnancy, your body will undergo a lot of changes as a result of hormonal changes. These hormonal changes can lead to certain skin problems during pregnancy that might make you feel low. Yes, other than morning sickness, you will have skin problems to deal with too during pregnancy! We know you must be thinking about 'pregnancy glow', but sometimes, especially in the first trimester of your pregnancy, you may not have that bright-radiant skin that you had been hoping for. Instead, you may have pimples and acne that might make you feel low. But worry not, there are certain essential oils like tea tree oil that can help you combat skin problems!
The anti-inflammatory, anti-microbial, antibacterial properties of tea tree oil make it an effective remedy for acne and other skin complications that may arise during pregnancy. But is it completely safe to use tea tree oil while pregnant? Find out!
What Is Tea Tree Oil?
Tea tree oil or Melaleuca alternifolia is an essential oil derived from the tea tree. Tea tree oil is known for antimicrobial and antiseptic properties which makes it a common choice for treating skin ailments like acne, warts, scabies, insect bites, fungal or bacterial infections. It also offers various benefits for hair and nails.
Is It Safe to Use Tea Tree Oil While Pregnant?
Yes, it is safe to use tea tree oil during pregnancy but one must exercise utmost caution. If you want to use it, then you must read the instructions carefully on the bottle or use it as suggested by your doctor. Essential oils like tea tree oil are extremely concentrated, meaning that they are more potent when compared to products available in other forms from the same plant. Therefore, you need to know the correct usage of tea tree oil before you apply it on your skin.
Doctors usually recommend that tea tree oil should be used only in diluted form. You can apply it topically after consulting with your doctor and as suggested by her. Your doctor may also suggest some precautions, which you should follow carefully while using it. Ingestion of tea tree oil when pregnant can prove hazardous for the baby. So, never ingest it and also refrain from using it around the mouth.
Experts suggest that tea tree oil should be used with caution during pregnancy, particularly in the first trimester, as if not used properly, it can trigger uterine contractions and negatively affect the development of the growing foetus. The risk, however, somewhat reduces during the second and third trimester as the baby develops.
Benefits of Using Tea Tree Oil During Pregnancy
Some benefits of using tea tree oil during pregnancy are mentioned below.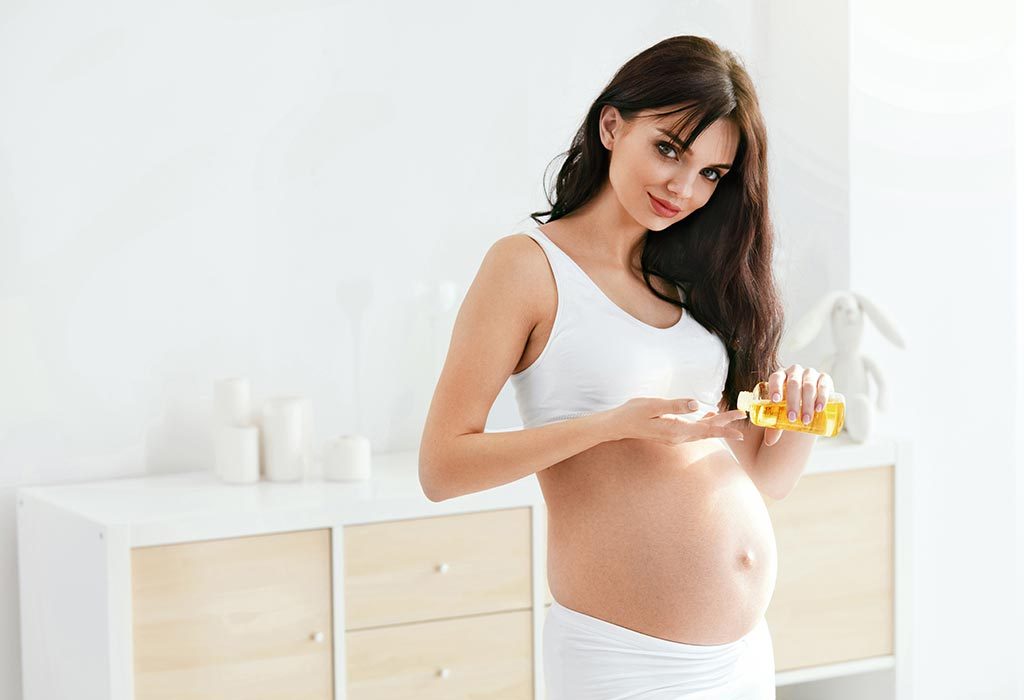 Ways in Which You Can Use Tea Tree Oil During Pregnancy
Mentioned below are some of the ways to use tea tree oil during pregnancy.
Harmful Effects of Using Tea Tree Oil During Pregnancy
Certain dangers of using tea tree oil during pregnancy are mentioned below.
Who Should Avoid Using Tea Tree Oil?
Pregnant women and people with the following conditions should avoid using tea tree oil at all costs:
Precautions to Take While Using Tea Tree Oil During Pregnancy
Here are some precautions you can take while using tea tree oil:
Tea tree oil can be very beneficial for the skin and to treat the various skin problems like acne and pimples. However, one should use it with the utmost caution, especially during pregnancy. Diluting tea tree oil for use during pregnancy is desirable to reduce its potential risks. In case of uncertainty about the correct concentration, refer to a doctor before using tea tree oil who may prescribe a suitable dosage after examining your condition.
Also Read: Castor Oil in Pregnancy for Labour Induction