Sweet potato kheer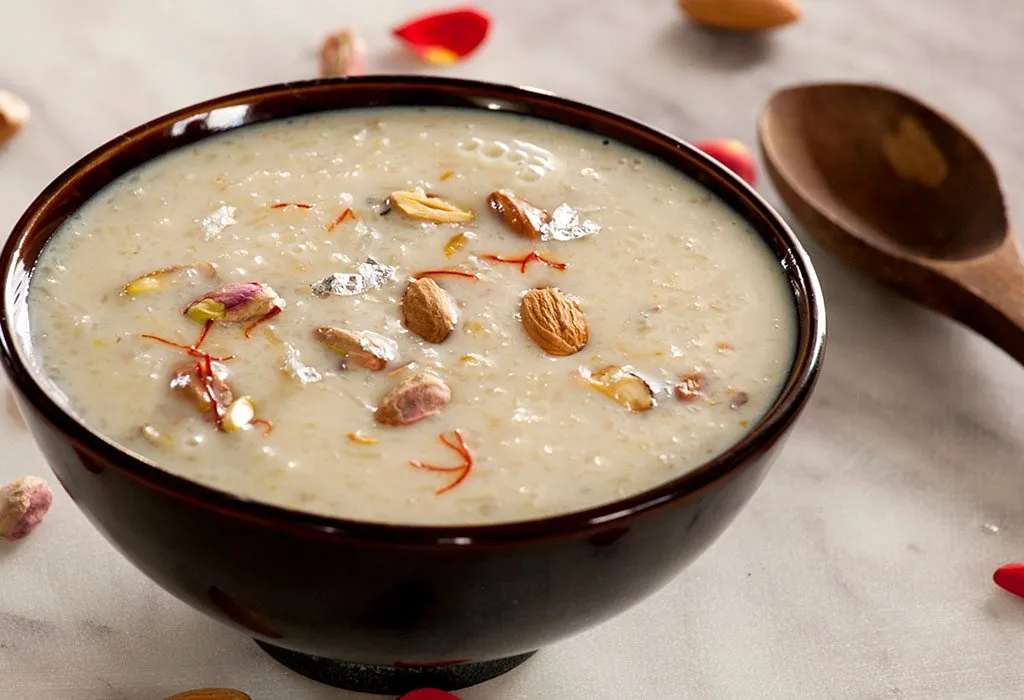 In this Article
Sweet potatoes have a powerful nutritonal punch. Sweet potato kheer is a tasty and healthy recipe for babies as one of their introductory foods. Add the energy packed super food-sweet potato to your baby's diet and be sure a part of your baby's daily calorie needs are being met. This kheer can be even consumed by older children or even adults as foods consumed during fasts or on other days as a porridge or a dessert.
| | | |
| --- | --- | --- |
| Serves | Preparation Time | Cooking Time |
| 2 People | 20 Minutes | 5 Minutes |
Ingredients
1 Sweet potato
1 cup baby's milk
1 tsp cardamom powder
2-3 almonds, powdered (optional)
Method
Step 1
Boil sweet potato in a pressure cooker till well-done.
Step 2
Allow to cool.
Step 3
Remove the peel. Mash well.
Step 4
Mix well with baby's milk or blenderise in a blender.
Step 5
Add cardamom and almond powder (optional).
Step 6
Serve at room temperature.
Nutritional Information
Calories
210
Sodium
0 mg
Total Fat
0 g
Potassium
0 mg
Saturated
0 g
Total Carbs
0 g
Polyunsaturated
0 g
Dietary Fiber
0 g
Monounsaturated
0 g
Sugars
0 g
Trans
0 g
Protein
0 g
Cholesterol
0 mg
Vitamin A
0%
Calcium
0%
Vitamin C
0%
Iron
0%
*Percent Daily Values are based on a 2000 calorie diet.
Your daily values may be higher or lower depending on your calorie needs.
Tip: Sugar / Jaggery can be added if required to increase the sweetness. Baby's milk can be replaced by cow's milk for kids more than 1 year + or adults. Also, fresh fruits can be added to this recipe once the baby is introduced to these foods.