Sussanne Khan's Reply to a Media Report Is The Perfect Example of a Mother's Wrath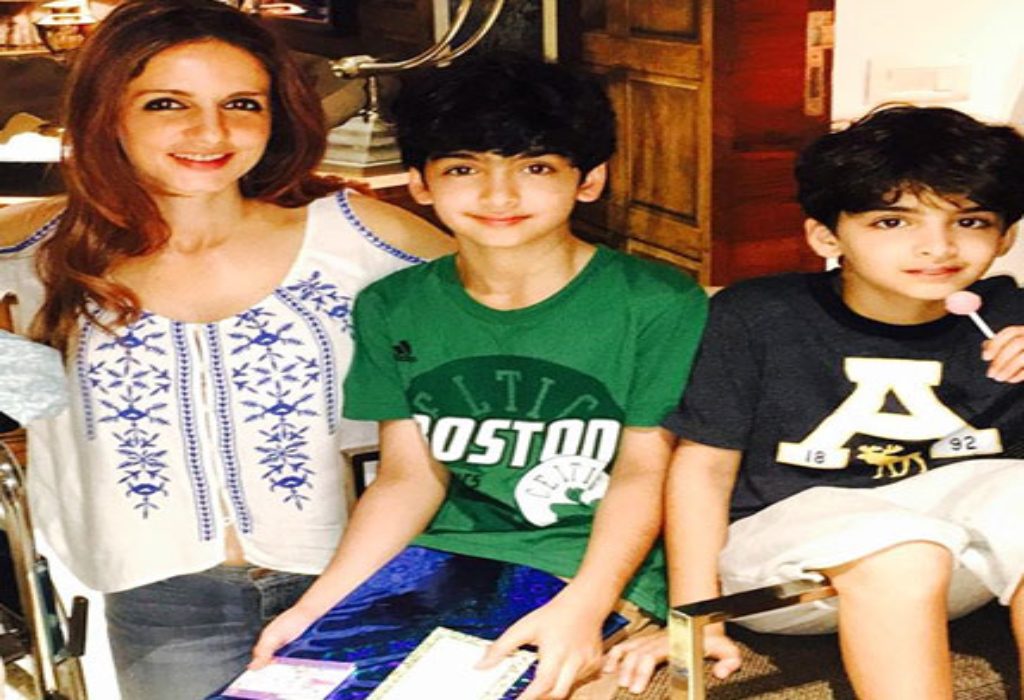 Mothers are the strongest people we know. They can go to any lengths to safeguard their kids' interests and shield them from danger – nosey reporters included! This is what happened when a media publication used Sussane Khan's kids to incite her to comment on the Hrithik-Kangana spat. It warms our heart to see that no matter how trying the circumstances, a mother will always defend her kids without buckling down to fear or pressure!
The ongoing war of words between Bollywood actors Hrithik Roshan and Kangana Ranaut is showing no signs of receding soon. Hrithik, who got divorced from his wife Sussanne in 2014, has two sons with her – Hrehaan and Hridhaan. While their parents may have split up, the children are still very much loved and cared for, by both Mom and Dad. As for the ongoing legal dispute around her ex-husband's alleged affair, Sussanne and her children have stayed far away. Recently, however, a story by DNA attempted to shatter this to pieces.
The media report in question claimed they had a "source" who had overheard Sussanne and her brother Zayed having a conversation about Hrithik and Kangana. As per the source, the conversation was so "engrossing" that the kids – both Zayed and Sussanne's – were completely ignored.
"I heard them talking about Hrithik and Kangana's case. They continued walking so couldn't hear what they were exactly talking about. However I must add that they were so engrossed in their talk that they weren't looking at their children at it was their maid who had to look after all four of them."
Before you lose your cool about how this amounts to spying, on children no less, here's what Sussanne said in response to the report:


Bravo Sussanne! Thank you for not tolerating such nonsense in the name of sensational reporting. Nothing gives anyone the right to comment on our kids and our parenting style – no, not even the false assumption that celebrities don't have the right to privacy.
As moms, we have the duty as well as the right to keep our kids protected and removed from any ugliness that goes on in the world around. Hats off to you for maintaining your stance, protecting your kids, and showing sneaky reportage its rightful place!