Sugar free Kaju katli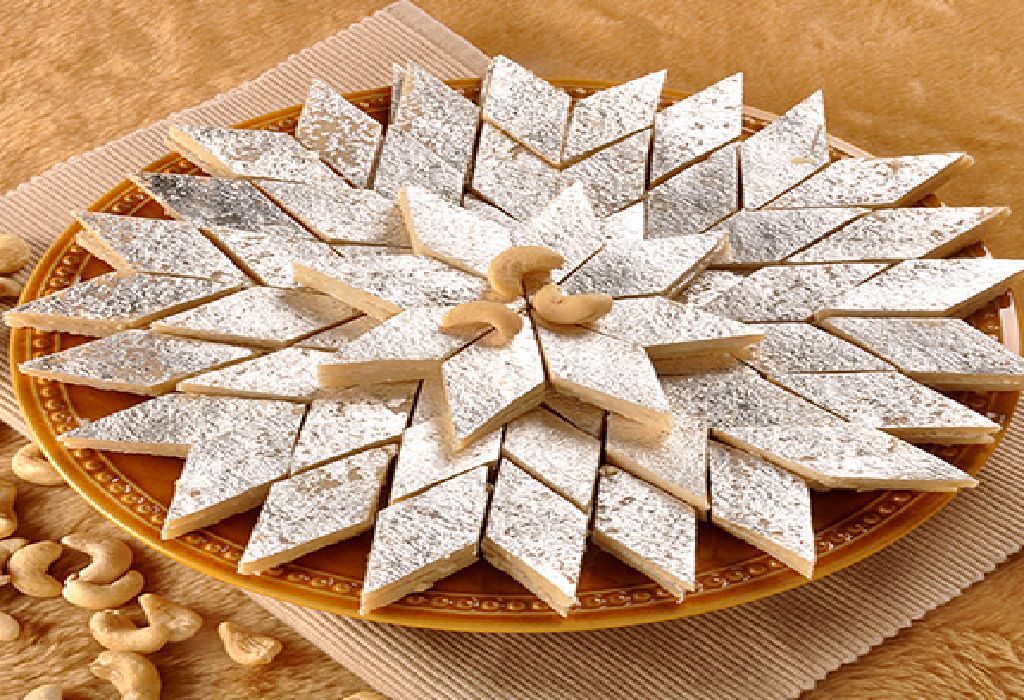 In this Article
Unlike the traditional kaju katli, this no sugar version is just mildly sweet because of milk sugar- lactose. It is flavored with rose petals and rose water. Rose petals and rose water impart thats sweet fragrance to this kaju katli. All those who love to have sweets but feel guilty about it, do not feel guilty any more. This lower calorie kaju katli, will reduce your calorie load for sure. Diabetics can also take a piece or two of this and feel happy of not adding up to your glucose levels.
Though you may find this kaju katli darker than the original one, it still has a great cashew taste.
| | | |
| --- | --- | --- |
| Serves | Preparation Time | Cooking Time |
| 10 People | 10 Minutes | 10 Minutes |
Ingredients
4/5 cups broken cashew nuts
3/4 cup milk powder
2 tbsp (tablespoons) rose water
1/4 cup full fat milk
1 tbsp or more dried rose petals
Method
Step 1
Powder the cashew nuts finely, but be careful, not to churn it into oily cashew butter.
Step 2
Add the milk powder, milk and a tbsp of rose water in a microwave safe glass bowl.
Step 3
Mix everything well till the milk powder dissolves and allows a sticky paste to be formed.
Step 4
Now microwave for one and half minutes, the paste will fluff up in the microwave.
Step 5
Take out and mix well again with a spoon. Repeat the procedure 3-4 times till the paste forms a ball.
Step 6
Add the rose petals in last, mix well and let it cool. It becomes very oily as the fats separate.
Step 7
Fold parchment paper like a book.
Step 8
Place the ball of cashew paste on one half of the parchment and cover with the other half.
Step 9
Roll out with the help of a rolling pin.
Step 10
Roll out the fudge to fill in the corners as well. The thickness should be the same all over.
Step 11
Lift the fudge along with the parchment paper casing.
Step 12
Place it on an appropriately sized tray and refrigerate till cold.
Step 13
Cut into squares or diamonds using a scale.
Step 14
Decorate in a plate and serve.
Nutritional Information
Calories
45
Sodium
1 mg
Total Fat
3 g
Potassium
0 mg
Saturated
1 g
Total Carbs
4 g
Polyunsaturated
1 g
Dietary Fiber
0 g
Monounsaturated
2 g
Sugars
3 g
Trans
0 g
Protein
1 g
Cholesterol
0 mg
Vitamin A
0%
Calcium
0%
Vitamin C
0%
Iron
3%
*Percent Daily Values are based on a 2000 calorie diet.
Your daily values may be higher or lower depending on your calorie needs.
?>