Stuffed Bread Dahi Vada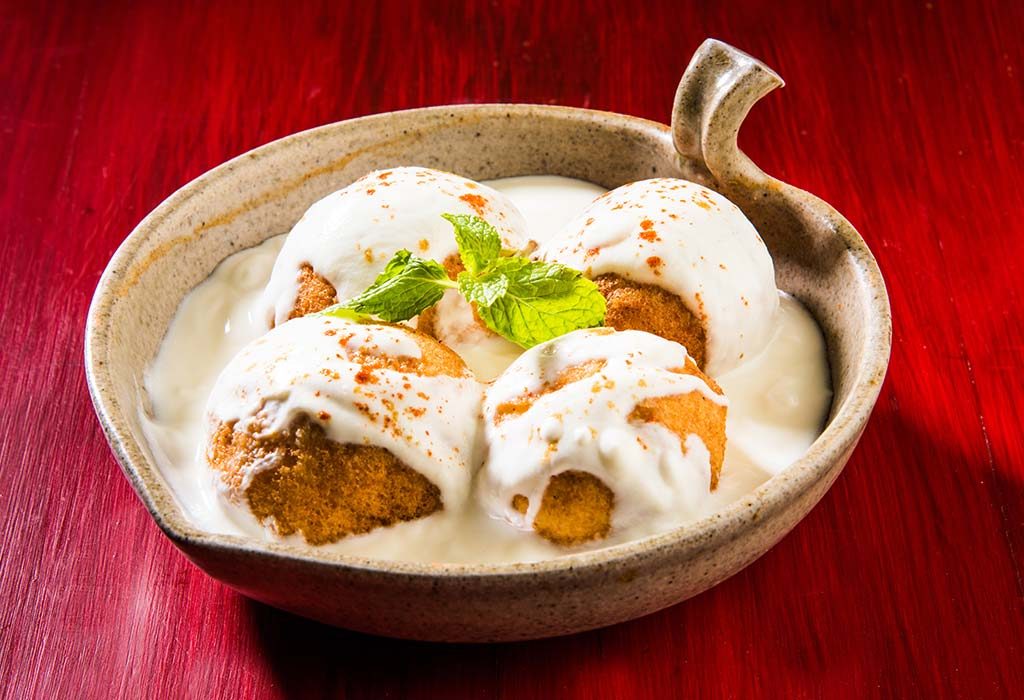 In this Article
This recipe is an innovative twist on the traditional lentil based dahi vada. While it is much easier to make this bread version, there is no compromise on the taste. We have elevated its health quotient by using freshly prepared paneer and sprouted moong in its stuffing. So, the next time your kid pesters you for something to eat, prepare this instant 'Stuffed Bread Dahi Vada'
| | | |
| --- | --- | --- |
| Serves | Preparation Time | Cooking Time |
| 6 People | 15-20 Minutes | 5-10 Minutes |
Ingredients
12 white bread slices, cut in circles
For The Filling
½ freshly prepared paneer
¼ cup sprouted moong
2 tbsp chopped coriander
Salt to taste
½ tsp ginger chili paste
1 tsp oil
1 tsp chaat masala
For Dahi Vada Masala
1 tsp roasted cumin powder
½ tsp salt
1 tsp red chili powder
For Garnishing
200 ml yogurt
Salt to taste
1 tbsp sugar
Tamarind chutney
Green chutney
2 tbsp chopped coriander
Method
Step 1
Heat oil in a pan and add sprouted moong. Cook it for 2-3 minutes such that it is semi cooked. Let it cool.
Step 2
Now, add the cooked moong along with rest of the ingredients for the filling and mix to prepare the stuffing.
Step 3
Take a slice of the bread; place about 1 tbsp of the prepared filling in the middle. Wet the edges with little yogurt. Top it with another slice and pinch the edges to seal it. Repeat with the rest of the slices to get 6 stuffed bread vadas.
Step 4
Into the yoghurt, add salt, sugar and whisk till smooth. Mix all the spices listed for the dahi vada masala.
Step 5
In a serving bowl, place a prepared bread vada and top it up with the whisked yogurt. Garnish with little chopped coriander leaves, half a teaspoon of tamarind chutney and green chutney followed by a sprinkling of the dahi vada masala.
Step 6
Your stuffed bread dahi vada is ready! Serve and enjoy.
Nutritional Information
| | |
| --- | --- |
| Calories | 158 K cal |
| Proteins | 10.6 g |
| Fats | 2.8 g |
| Carbohydrates | 20.6 g |
| Cholesterol | 7 mg |
| Sodium | 446 mg |
| Potassium | 250 mg |
Tip: Instead of paneer, you can also try using potato in the filling.