Stir Fried Semolina Idli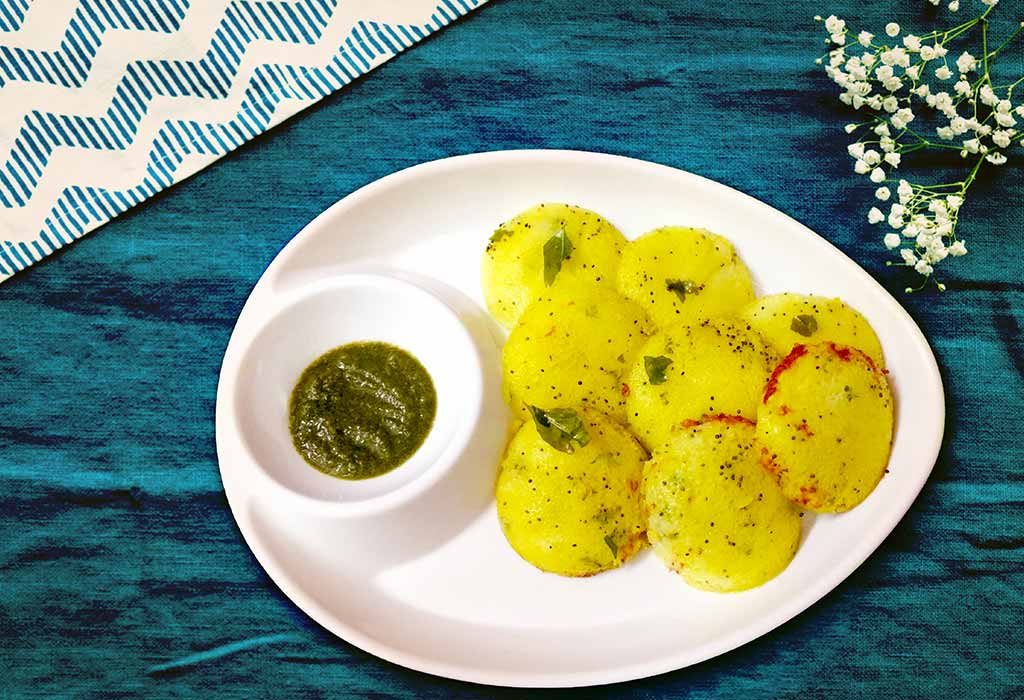 In this Article
Some kids are fussy eaters and packing a lunch box for them can be a stressful affair. You have to constantly be on the lookout for new recipe ideas that will appeal to your kids. So, today we are going to show you how to serve idlis in an all new avatar. Not just kids, this will make an awesome snack for adults too. We have made semolina idli which are pretty much instant – no soaking, grinding and fermentation needed!
| | | |
| --- | --- | --- |
| Serves | Preparation Time | Cooking Time |
| 3 People | 10 – 15 Minutes | 15-20 Minutes |
Ingredients
1 cup semolina
1 cup yoghurt
¼ cup to ½ cup water
1 tsp salt
1 tsp Eno fruit salt
Oil to grease idli pan
To stir fry
1 tsp mustard seeds
1 tsp cumin seeds
2 tsp sesame seeds
6-7 curry leaves
2 tbsp oil
2 onions, thinly sliced
1 tbsp thinly sliced ginger
A pinch of hing
¼ tsp turmeric
Salt to taste
3-4 green chilies slit in the middle
Method
Step 1
Grease a baby idli stand with little oil. Boil a cup of water in the pot in which you will steam the idlis.
Step 2
In a large bowl, add semolina, salt and yogurt. Stir and add water as necessary to form a dropping consistency batter.
Step 3
When the water in the pot for steaming is ready, add Eno in the idli batter and give it a quick stir. Spoon the batter in the idli stand and steam it for 7-8 minutes. If you are making larger idli, it will take around 12-15 minutes.
Step 4
When done take the pot off heat and let the idlis cool. When cool enough, take them off the stand.
Step 5
In a large pan, heat oil. When the oil is heated, add hing, mustard seeds, cumin seeds, green chilies, and curry leaves. Add onion, ginger and sesame seeds and let it cook till the onion slices look a bit fried.
Step 6
Add the salt and turmeric powder. Stir and then add the cooled baby idlis. If you have made large idlis, cut them in four pieces before adding.
Step 7
Stir such that all the spices coat the idlis.
Step 8
Take it off heat and pack it in your kid's lunch box with some ketchup. You can also pack some salad for accompaniment.
Nutritional Information
| | |
| --- | --- |
| Calories | 395 K cal |
| Proteins | 13.4 g |
| Fats | 12.3 g |
| Carbohydrates | 55.4 g |
| Cholesterol | 5 mg |
| Sodium | 1038mg |
| Potassium | 460 mg |
Tip: Add some grated coconut for an additional punch.