Sprouted Moong Kebab Wrap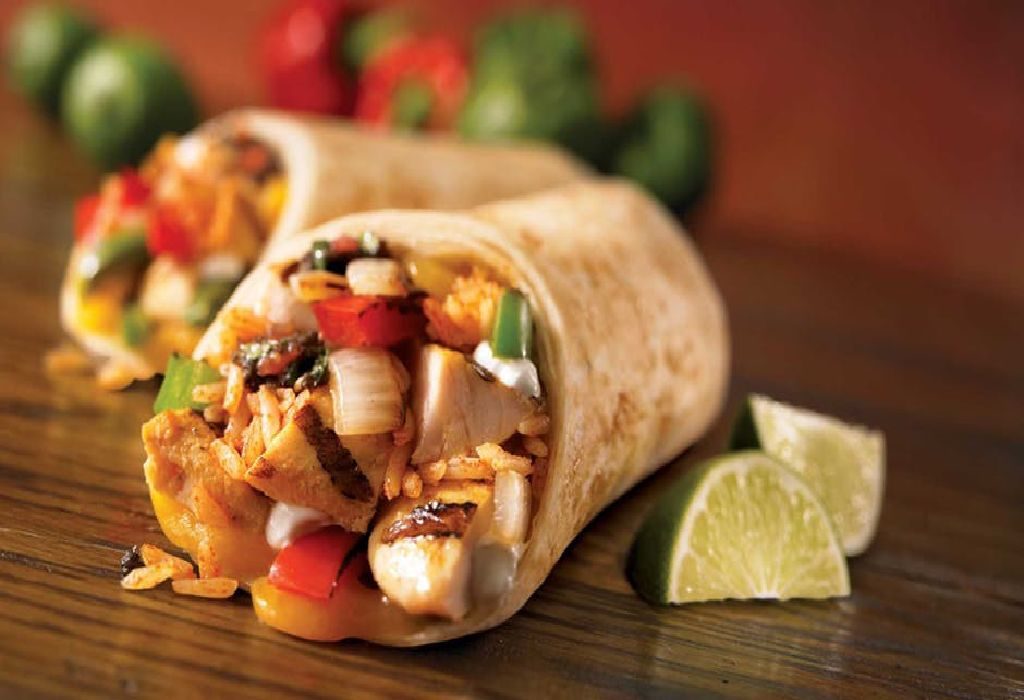 In this Article
These sprouted whole moong kebab wraps are quite rich in protein – something that all growing kids need. Plus, we have also used a good amount of salad in the warp to make sure that they do eat their share of veggies. This recipe needs a bit of prep work in advance – like you need to sprout the moong beforehand if you plan to make these wraps.
| | | |
| --- | --- | --- |
| Serves | Preparation Time | Cooking Time |
| 3 People | 15-20 Minutes | 15-20 Minutes |
Ingredients
6 ready to eat Tortilla Wraps or whole-wheat homemade chapati
For the Moong Tikki
1 cup sprouted moong
1 medium potato, boiled
3 tbsp coriander leaves, chopped
3 tbsp mint leaves, chopped
2 tbsp besan
A pinch asafoetida
2 green chillies, minced
Salt to taste
1 tsp chaat masala
3 tbsp oil for pan frying
2 tbsp finely chopped coriander leaves for rolling
To Assemble
4 tbsp ketchup
½ cup of thinly sliced mixed veggies(cabbage, carrots, capsicum and onion)
2 tbsp chopped coriander leaves
1 tbsp lemon juice
½ tsp red chili powder
Salt to taste
Method
Step 1
Blanch the sprouted moong in hot boiled water for a minute. Drain and spread it to dry.
Step 2
When the water has dried off, coarsely blend the sprouted moong in a mixer jar.
Step 3
Add the coarsely blended moong into a bowl, followed by mashed potato, coriander leaves, mint leaves, besan, salt, chat masala, asafoetida and mined green chilli. Mix well.
Step 4
Add 1 tbsp oil in a pan and cook this mixture on medium heat so that it dries up enough to form kebabs. Take it off heat and let the mixture cool.
Step 5
Divide the mixture into 6equal parts and shape them into oval kebabs.
Step 6
Roll each piece in chopped coriander leaves such that they are covered from all the sides.
Step 7
Heat a non-stick tawa and sprinkle some oil, cook each of the moong kebabusing rest of the oil, till they turn golden from all sides. When done take them off heat.
Step 8
Mix the ingredients listed in the assembling part except ketchup. Set aside.
Step 9
To assemble, take a tortilla wrap or chapatti. Apply some tomato ketchup on one side. Place 2 of the prepared moong kebabs. Add the mix veggie salad and roll the sides into a tight roll.
Step 10
Wrap them into aluminum foil and pack them into your kid's lunch box with a ketchup sachet. You can also pack some kebabs and salad separately for snacks.
Nutritional Information
| | |
| --- | --- |
| Calories | 290 K cal |
| Proteins | 12.4 g |
| Fat | 7.5 g |
| Carbohydrates | 58.8 g |
| Cholesterol | 8 mg |
| Sodium | 1084 mg |
| Potassium | 400 mg |
Tip: Instead of potato, add some grated paneer when making the kebabs