Sour Cream Pancakes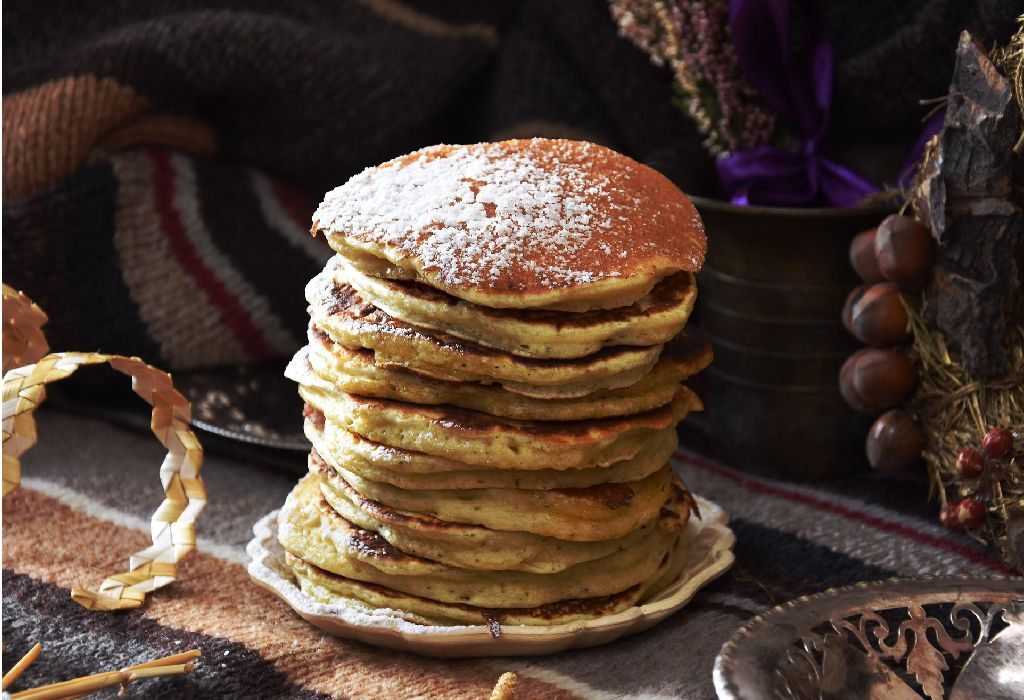 In this Article
This is a recipe where you can ask your toddler and her friends to pitch in and make the batter for you to cook. You'll be a popular mom, but prepare to have your kitchen turn into a big mess! If you can bring yourself to, give them the ingredients, tell them what needs to be done and stand aside – just supervise, don't interfere!
| | | |
| --- | --- | --- |
| Serves | Preparation Time | Cooking Time |
| 4 People | 10-15 Minutes | 10-15 Minutes |
Ingredients
2 eggs
1 cup sour cream
1⁄3 cup flour
1 tbsp (tablespoon) sugar
1⁄2 tsp (teaspoon) baking soda
1⁄4 tsp salt
Method
Step 1
Break the eggs into a medium sized bowl and whisk until well blended. Next, pour in the sour cream. Add all the remaining ingredients and stir just until the dry ingredients become moistened. Make sure that the batter doesn't get over mixed. This is the step where you can involve your kids.
Step 2
Keep a large non-stick skillet on medium heat, and let it heat up a bit. Take a spoonful of batter and working in batches, drop it onto a skillet for each pancake. Cook for 2 to 3 min on both the sides until they are golden brown.
Step 3
Serve topped with honey, maple syrup or any other syrup of your choice.
Nutritional Information
| | |
| --- | --- |
| Calories | 282 Kcal |
| Proteins | 7.7 g |
| Total Fat | 14.5 |
| Total Carbohydrates | 30.5 g |
| Cholesterol | 107 mg |
| Sodium | 62 mg |
| Potassium | 144 mg |