Soo Cute! Moms-To-Be Soha, Esha & Celina Just Shared 7 Lovely Pregnancy Experiences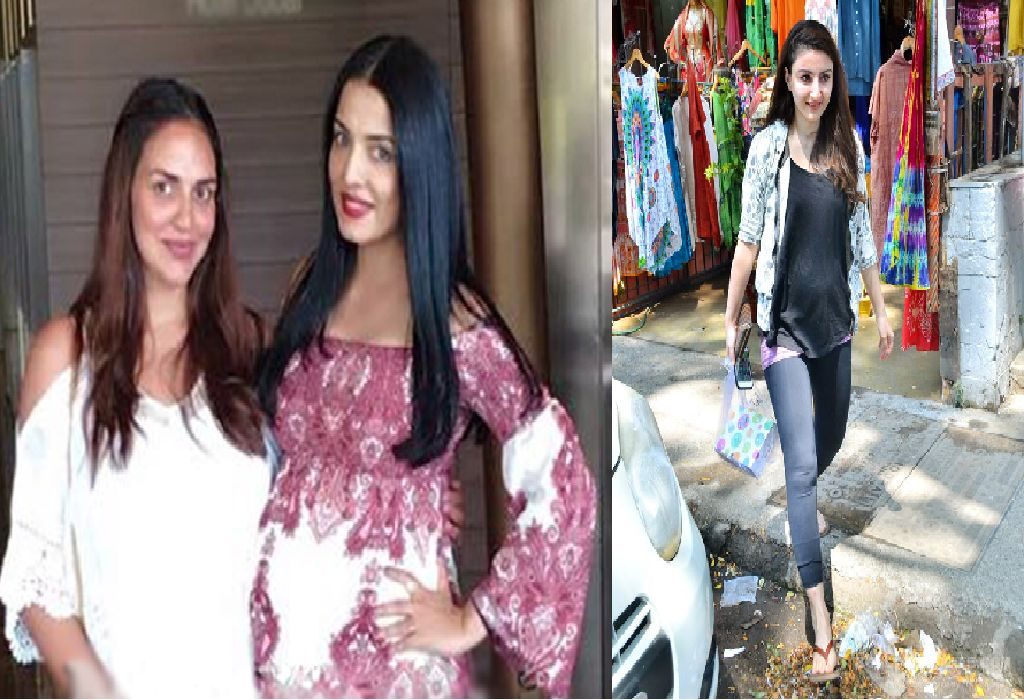 In this Article
When there's a bun in the oven, there's delight in the heart, glow on the face, and a big smile on the lips! Pregnancy can be the most beautiful time of a woman's life, as long as we manage to take the not-so-good stuff like morning sickness and indigestion in our stride. This year, some of our lovely Bollywood ladies – Esha Deol, Soha Ali Khan and Celina Jaitley – are pregnant and expecting their bundles of joy. We are loving the cute things they're doing during their pregnancy and thought of consolidating them for you here.
Here is our list of the loveliest pregnancy tips by Soha, Esha and Celina. We think all of us need to imbibe some of these happy things when we're about to become mommas!
Simple Ways to Have a Happy & Love-Filled Pregnancy
1. Go on a Babymoon With Your Husband
A babymoon is a little vacation that the mom-to-be takes with her husband, before the little baby comes into her world. It is a lovely way to spend some time with the father-to-be and revive bonding and compassion – you'll need a lot of it when the baby starts demanding all your time very soon!
Soha and husband Kunal Khemu went to London for their babymoon. Kunal's parents also joined them, making the occasion a fun family event in anticipation of the newest member who will soon be here. Doesn't Soha look cute as a button in her floral dress and hairband?
https://www.instagram.com/p/BUosGaNhT-u/?utm_source=ig_embed
Floral does seem to be the mood of the season with mommas-to-be. Esha, who went on her babymoon with husband Bharat Takhtani to Greece, also sported a cute floral dress. Last we heard, the couple made bookings for sun-bathing and spa in Greece so they could enjoy a relaxing bonding time.
https://www.instagram.com/p/BV-VLvqD2Gj/?utm_source=ig_embed
2. Do Yoga to Stay Fit When Pregnant
Soha is a staunch believer in the mantra – fitness first! And this holds even truer during pregnancy, when your body is going through so much. Prenatal yoga is an excellent way to keep yourself energetic, fit and physically active.
On the recently celebrated International Yoga Day, June 21, Soha posted pictures of her prenatal yoga poses. But what we loved even better was her caption: "This #internationalyogaday 2017 don't pose for the photographers, pose for yourself!"
https://www.instagram.com/p/BVmDU5RBPqT/?utm_source=ig_embed
3. Have Your Baby Shower Just How You Want It
A baby shower is one of the most fun moments of your pregnancy journey. You can look forward to lots of presents and lots of blessings for both you and your baby! Let this time be just the way you want – whether you want a casual time with your friends, or a traditional shower, or, like in Soha's case, a party with balloons – go all out.
For her baby shower, Soha wore a gorgeous, pink silk sari. She posted a picture on social media too, saying – "It isn't a party without balloons!" Ah, to that we agree!
4. It's Okay to Indulge Your Cravings
What's pregnancy without a couple (or more) of wild cravings? If you are one of those lucky and super-in-control women who don't have cravings, we bow to you. However, many of us crave for food when expecting – either sweet, savoury, or plain weird tastes. While doctors recommend that a balanced diet is key for a pregnant women, they will also agree to this – it's okay to let yourself go once in a while! A happy heart maketh a happy body!
Esha seems to be having a blast enjoying sugary food during pregnancy. She recently posted a picture of herself in a cupcake shop, saying, "Hummmmm!!!! And my expression says it all – waiting for my cup cakes! Need the sugar rush as I shop!" Well, since Esha is also carefully monitoring her diet, exercises, yoga and meditation, she sure is allowed the occasional cupcake!
5. Spend Time With Your Mom
No one like mom to give you reassurance, faith and pampering when you need it most! As a pregnant mom, it is a great idea to spend time with your favourite person in the world – the one who loves you unconditionally and will give you expert tips to manage this challenging phase of life.
Esha is opting to spend a lot of time with mom Hema Malini as she prepares to bring her baby into the world. As per a source, she is staying with her mother and visiting her in-laws regularly. Her mom, now soon to be a granny, is planning how to make her room more child-friendly. Now that must be one happy and busy household!
6. Do Not Forget Your Friends
Friends play a very important role during pregnancy; they keep you feeling charged up, excited and delighted. It is recommended to spend time with friends when you can and talk about your feelings and experiences. Things only get better if you have a friend who's also pregnant at the same time! You can then share everything, right from cravings to anxieties to problems to what you've planned to name your baby!
Recently, Esha and Celina, who are good friends, met up and shared pictures of their day together. Celina posted the caption, "A #wonderful day with my #glowing fellow #pregger #eshadeol … There is no bigger feeling than turning from BFF to BFF Preggers… God is kind to give us this chance to be pregnant together. My friend looks beautiful I am so happy our kids will grow up being friends just like we did."
https://www.instagram.com/p/BV92E_ggpkE/?utm_source=ig_embed
Esha is also enjoying spending time with her best friend Chef Chinu aka Shilarna Vaze, who is also pregnant. Chef Chinu calls their meetings a "sonography double date!" where both the babies are kicking around just like their moms!
https://www.instagram.com/p/BU_gP5QlIpi/?utm_source=ig_embed
7. Don't Let Anyone Judge You or Dictate Terms During Pregnancy
Recently, Celina posted a picture of herself where she's wearing a bikini and showing her baby bump. To many people, this picture might probably come across as 'offensive', 'boastful' or 'something only celebs and fit people can do'. But in posting this picture, Celina has a deeper message – we need to feel free as women, and as pregnant women. We must not allow anyone else to dictate terms or give us appropriate code of conduct. This is essential to stay positive, free and happy – and keep your baby happy and healthy too.
https://www.instagram.com/p/BV1IyG7AAQK/?utm_source=ig_embed
Talking about the picture, Celina says, "Despite the not-so-glamorous effects that come along with the blessings of a twin pregnancy on one's body, it was very important for me to be a role-model who radiates confidence, self-respect and friendliness for other adults and children in our size-oriented society. Everyone believes in preconceived stereotypes about how pregnant Indian women should conduct themselves and their pregnancies."
Celina's point is that she is free to do as she likes, just as any other Indian woman is, despite social judgment about how a woman's body is supposed to be, or how a pregnant woman is supposed to behave. She says, "It is not proving a point but it is accepting and conveying the fact that beauty comes in all shapes and sizes. It is important for women to embrace their journeys on a physical level and be proud of what the body is capable of doing." Well said, Celina!
Wishing these mommies, and all of you pregnant mommies out there, all the very best! We hope you take the best possible care of yourself and let these tips guide you on your way to staying happy and positive at this time.