Soft Idlis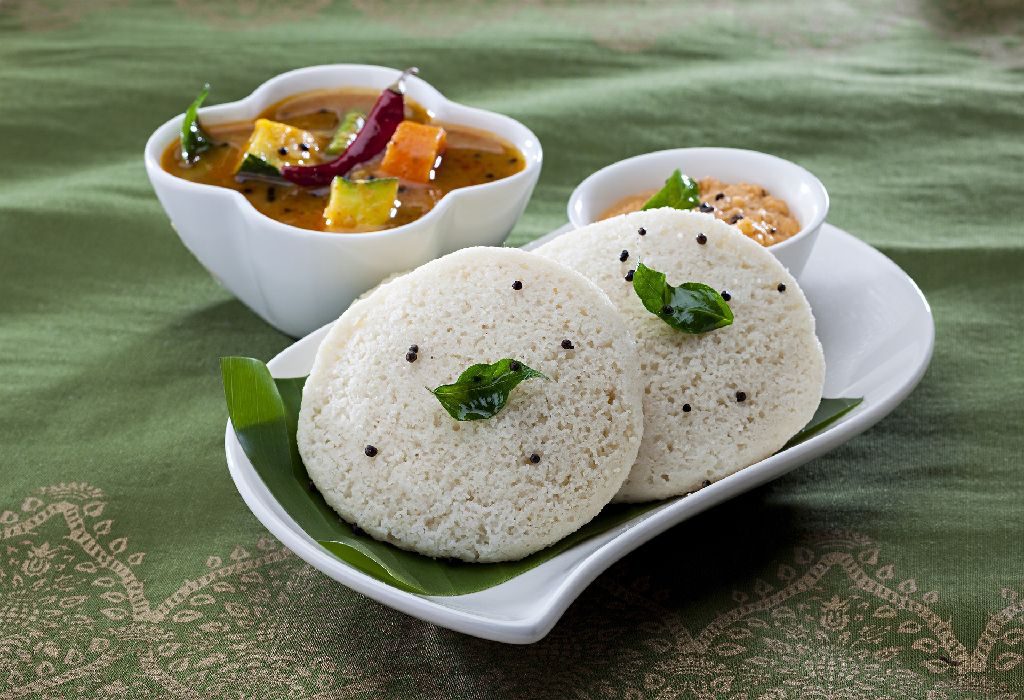 In this Article
Idli is declared as one of the best breakfasts in the world by WHO. Many people across the globe have included idli in their daily diets. As a mother, it is one of the best breakfast recipes you can feed your child and the entire family. Rice and Urad dal in combination with sambar has all the necessary nutrition essential for an impressive power-packed start of the day. Now, making a perfectly soft idli need not be tricky anymore.
| | | |
| --- | --- | --- |
| Serves | Preparation Time | Cooking Time |
| 4 People | 10-12 Hours | 15 Minutes |
Ingredients
5 cups idli rice
1 cup whole urad dal
1 tsp fenugreek seeds
A handful cooked rice/a handful flattened rice – poha (optional)
Method
Step 1
Soak the rice, urad dal and fenugreek seeds in separate containers for 6-8 hours or overnight.
Step 2
Wash everything well.
Step 3
Then grind the urad dal-fenugreek first followed by the rice using a wet-grinder or a mixer.
Step 4
Add poha and/or cooked rice to add to the softness and fluffiness of the batter.
Step 5
If using poha, soak it for five minutes before grinding.
Step 6
Transfer the ground mixture to a container and add salt.
Step 7
Mix well and let it ferment overnight or for 5-6 hours depending on the weather.
Step 8
During winters, place the batter in a preheated microwave oven or a steel drum filled with hot water to make fermentation easier.
Step 9
After fermentation is done, slightly grease the idli maker.
Step 10
Spoon the batter into the idli maker.
Step 11
Pour water into the bottom of the stack and close the lid of the idli maker. Do not use the whistle.
Step 12
Allow to cook and rise for 12-15 minutes.
Step 13
Remove from heat.
Step 14
Open the lid and remove the idli stack and allow to cool for a while.
Step 15
Spoon the idlis onto a plate and serve hot with sambar and chutney.
You Can Give Your Usual Idlis a Twist and Make Them More Nutritious by Adding
Palak or any green leafy veggies puree to the fermented batter
Grated or cut vegetables
Purees of various vegetables
Rava
Sattu powder
Ragi powder
Nuts
Coarsely ground oats
Onions and Chillies for flavour
Nutritional Information
| | |
| --- | --- |
| Calories | 39 K cal |
| Proteins | 3 g |
| Fats | 14.4 g |
| Carbohydrates | 8 g |
| Cholesterol | 2.1 mg |
| Sodium | 65 mg |
| Potassium | 2 mg |
Tip: The type of rice used plays a major role in getting soft idlis. Idli rice sold exclusively for idlis is the best.