Smart Bookcase Design Ideas to Show Off your Books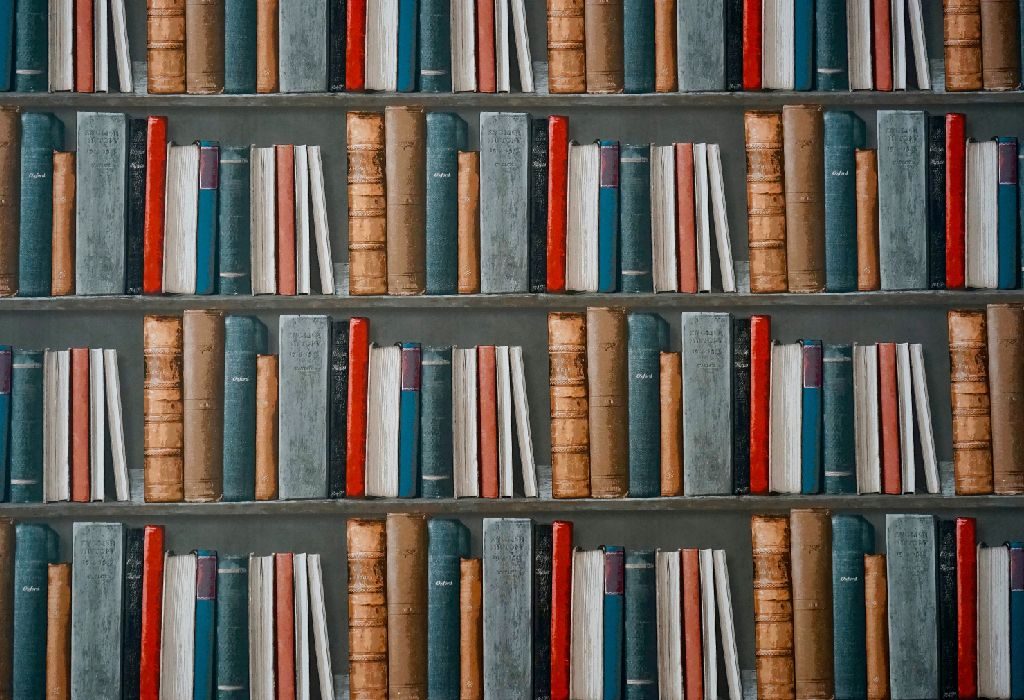 In this Article
Bookshelves play a very important part in defining the decor of a room. They need to be styled carefully. Learn the art of creating a lovely balance of practicality and style with bookshelf styling tips. Fun to do and so trendy, you'll love displaying your precious tomes.
If you and your family love books, you need to find ways to let them stand out. Have you styled your bookshelves well? Or are they too cluttered? If so, it's time to tweak them so that they add to the overall charm of the room. There are many fantastic ideas on how to decorate your bookcases, that either cost very little, or nothing at all!
How to Style a Bookshelf Like a Pro
1. Leave Some Breathing Space for Your Books
It's a myth that bookshelves should only hold books. Sometimes, you end up with a messy stack that doesn't do anything for the decor. One of the best wall bookshelf design ideas is to place family pictures, flower vases and scented candles in between the books to break the monotony and create a personalised and inventive look.
2. Colour it!
Are you a bibliophile who loves to arrange books alphabetically? This idea is passé! Go for a more creative bookshelf idea. Try arranging books on the basis of their jacket colour. It'll make the shelves look more colourful and uncluttered. You can try this out on alternate shelves and create a pattern!
3. Getting Artsy
Using a striking piece of art to style your bookcase. Arrange the books on the shelf and then hang the item on the moulding, preferably somewhere in the centre. This bookcase design idea is sure to be the highlight of your bookshelf, second only to your invaluable books!
4. A Beautiful Back
Pay attention to the panelling of the bookcase that acts as a background for your books. Adding mirrors is a very clever way to decorate a bookshelf. It gives the shelf a pretty touch and it also makes the room look larger and brighter. You can also experiment and try out interesting wallpapers.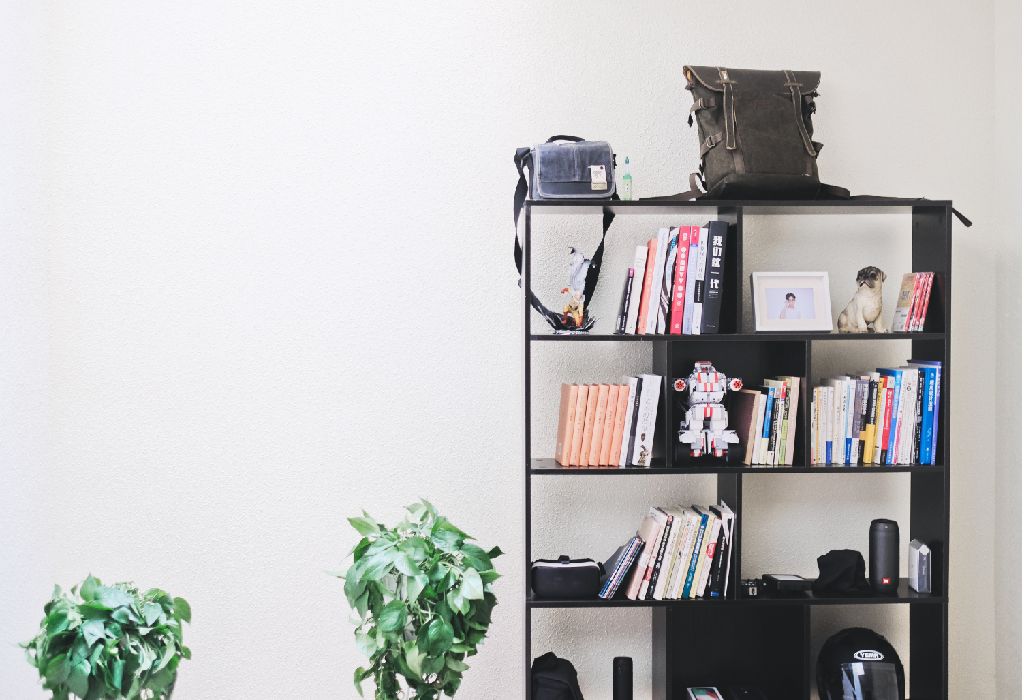 5. Less is Perfect
Looking for a simple bookshelf design for homes? Go for a minimalistic toned-down look for the bookcase. Just place a few books and some decorative items. You can colour-coordinate things, or use objects of varying heights to make your bookshelf stand out.
6. Theme Plan
Make your bookcase shelves design look chic by creating a theme and sticking to it. You can put a picture of your baby next to your babycare books, or postcards of your favourite places next to your travel tomes! This way your bookshelf will look organised as well as fun!
7. Break The Norm
It's not always necessary to place books vertically. Try balancing things by stacking some books vertically and the big ones horizontally. Strategically place trinkets over the horizontally stacked books for a unique look. This bookshelf display idea is sure to get you compliments from family and friends.
Get going and start decorating your room with these bookshelf styling tips. They're easy and cost virtually nothing. Give your room a trendy twist with these amazing bookshelf decorating ideas. Apply them to any room for an immediate transformation!