Skin Care Tips after 30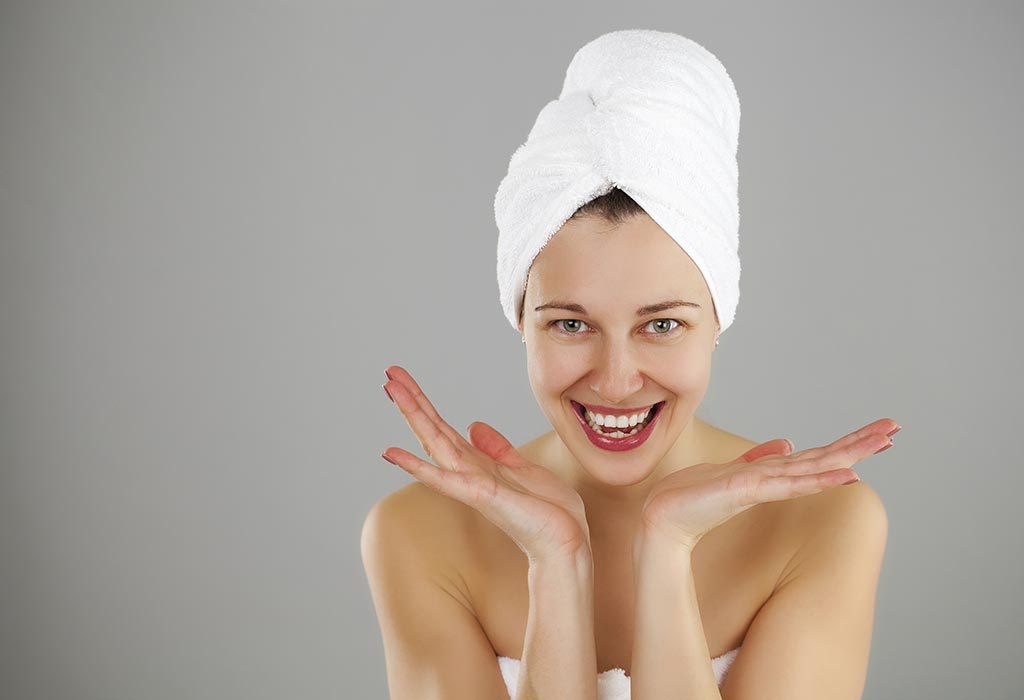 In this Article
The 30s are going to be more fun with a little more of maturity. Women in their 30s often feel newfound confidence and a sense of empowerment. This feeling coupled with the perfect skincare will make you feel comfortable in your skin.
How to Take Care of Skin after 30?
During the 30s women start facing problems with their skin. Your skin is going to need all the care to deal with the issues of the skin. All you have to do is follow the basics for taking care of your skin and ensure that it is well-nourished. When you try out these beauty tips, the 30s get very easy and fun.
1. The CTM Routine
It is very important to follow this routine since most of us ignore the cleansing, toning, and moisturising routine during the younger days. This routine is even more essential and should be followed when women hit their 30s. The CTM routine is done for clearing the accumulated grime and dirt on your skin. Moreover, this routine will certainly help to keep your skin healthy and look fresh.
2. Eat Well
Have a diet plan that includes many varieties of vegetables and fruits. Salads made from healthy and fresh vegetables and fruits will help to get rid of the toxins in your body. Your skin will definitely start looking healthier.
3. Look for Key Ingredients That Benefit Skin
You should start looking for key ingredients in your cosmetics that will help to make your skin look radiant and youthful. It is up to you to choose commercial or natural cosmetics for your skin. Either way, you should consider checking for vitamin C, anti-oxidants, hyaluronic acids, and glycolic in your cosmetics. These ingredients will help in preventing premature ageing and avoid severe dryness. This will also keep your skin bright and fresh.
4. Supplements
To keep your skin strong and maintain elasticity you can take vitamin E and vitamin C supplements. These vitamins will help in producing collagen which is needed to maintain the elasticity of the skin for an extended period of time.
5. Facials
Facials are a fantastic way for maintaining the radiant and young look. For a facial, you should make time to go to a spa at least once a month even if you have a very hectic schedule. When you try out the facials that are made for anti-aging, skin care after 30 becomes very easy. You will start feeling a change in the texture of your skin as it will do wonders on your skin.
6. Indulging in Face Masks
You do not need to buy an expensive face mask or go to a spa for face masks. You can use natural skin care ingredients from your own kitchen to indulge in beneficial skin treatment. All you have to do is
Take some yoghurt and apply it on your neck and face
Let the mask sit for at least 15 minutes. You can then wash it off with water.
You can add a bit of honey to the mask for some variation.
7. Exercise
Regularly exercising has many benefits to it. It will not only help to nourish your blood cells but will also cleanse your skin. You can either walk for at least 30 minutes or just go to the gym. Exercising will also help to flush out all the waste products lying within your skin. It will help to prevent acne, reduce stress, and will help to maintain your overall health. You will naturally get beautiful skin when you are fit and healthy.
8. Exfoliate
It is best to exfoliate your skin at least thrice every week. Consider doing this at night rather than the day since removing the dead skin at night increases the skin's process as your skin renews overnight. This will also help to reveal brighter skin. You can simply mix lemon juice and honey with fine granules of sugar to make a scrub. You could also use salt as a substitute for sugar.
9. Water
Drink plenty of water every day and keep your skin hydrated from within your body. Drink around 8-10 glasses of water each day as water is needed not only for a healthy body but for beautiful skin as well. It will also help to eliminate the toxins from the body and will ensure good skin. For an extra boost, you can consider adding lime or lemon juice. Consider using lukewarm water as well to avoid dryness. You can use a moisturising body wash that will act as a protective skin barrier for the skin.

10. Stay Healthy
Try giving up or at least reducing consumption of alcohol and smoking. Your skin will look unhealthy as toxins are pumped into your body. Reduce the intake of sugar and caffeine as well. Sugar is known to increase the effect of skin ageing and will also worsen the condition of your skin. It will make your skin look rough as it binds to the collagen and activates inflammations. Your skin will definitely benefit when you cut down on them.
11. Night Cream
Night creams will help to hydrate your skin and reduce the patchy skin. It will also help to boost the collagen in the skin.
12. Eye Cream
During the 30s, you will start seeing more wrinkles and fine lines under your eyes. It is best to use a nice quality night cream that will help to reduce the fine lines and will also help to keep the dark circles away. So start investing in the best eye cream to take care of the fine lines that will start appearing around your eyes.
13. Body Lotion
For an absolutely perfect skin, you should not only concentrate on your face but your body as well. Twice a day, you can apply body lotion all over the body to make sure that you get beautiful skin all over. It is important to concentrate on your knees, heels, and elbows as these areas are prone to dryness.
14. Hydrating Your Skin
Hydrating is an essential skin care routine that every woman should practice. Start getting moisturisers that have richer ingredients than the ones you used to use in your 20s and will help to keep your skin hydrated. In addition to your moisturiser, you can use a serum to help with skin hydration. It will help to remove dark circles, fine lines, open pores, etc.
15. Using Sunscreen
Sunscreen is important at every age, and nobody should forget to take it when going out. For women above 30, a sunscreen with an SPF of 30 or containing UVA/UVB sun protection is the best. Choose a foundation that contains SPF, if you like using foundation. Sunscreen will also help to protect your skin against the sun rays that are harmful.
For women, these skin care after 30 home remedies are very beneficial and are great to follow. It is also important to be happy to stay young and beautiful. A stressful life will cause you to age faster than usual. Staying away from stress and smiling is also a key.
Also Read:
Kitchen Secrets for Younger Looking Skin
Easy and Natural Remedies to Remove Blackheads
Bathing Mistakes to Avoid for Healthy Skin and Hair