Simple and Fun Things to Do With a Toddler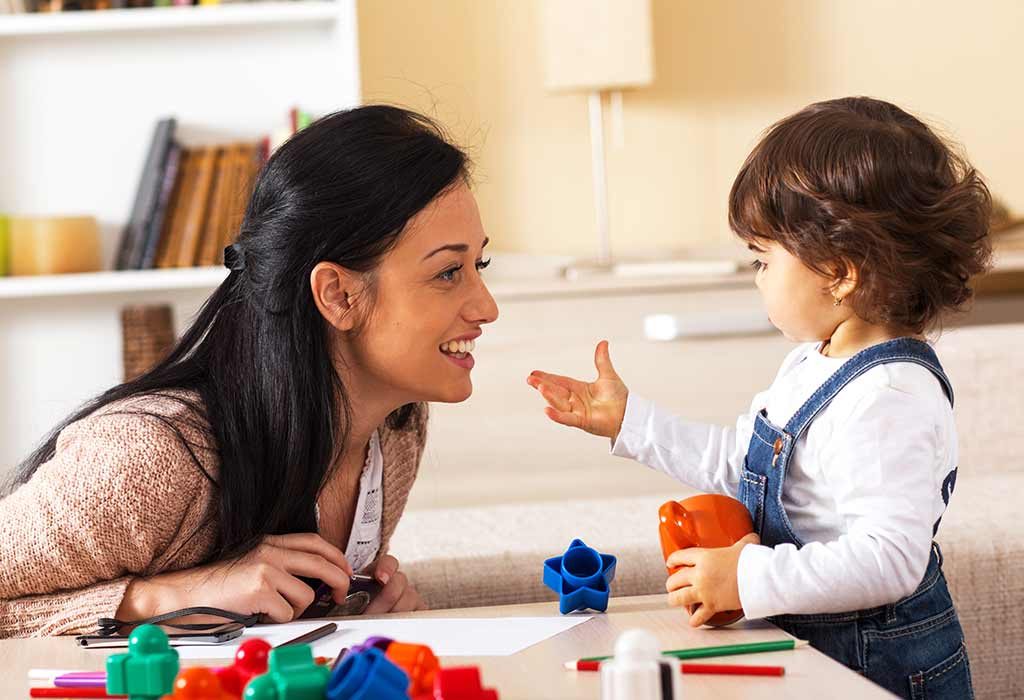 "I love when my kids tell me they're bored. As if the lady standing in front of a full sink of dirty dishes is where you go to get ideas about how to have a good time." – Anonymous.
Video: Fun Things & Activities to Do With Toddlers
Keeping kids busy can be challenging. You want them to be away from screens and gadgets, and at the same time, keep them occupied with some interesting activities. Maintain a bucket list of fun activities to keep your kids busy and spend quality time with them.
What You Can Do to Entertain Your Toddler
Kids have an endless amount of energy. With a short attention span, they are bound to quickly lose interest in anything you offer. You will need to be creative and come up with simple and unique ideas to keep them occupied.
Listed here are 40 great, age-appropriate ideas of stuff to do with a toddler. Some of these can be done independently by kids with minimal supervision while some of them allow playful time spent with parents.
1. Noah's Ark
Fill up the bathtub with stuffed animals and you are ready with Noah's Ark, saving the earth in your own special boat.
2. Car Wash
Kids love their cars. Fill up the sink, add some bubbles, and have your car wash game ready. A great way to sanitise the toys in a playful way. Other toys can join the wash day too.
3. Colourful Water Beads
Pick some colourful water beads at a dollar store and allow your little one with squishing them or arrange them in interesting patterns. There's an option of child-safe beads made from tapioca if you are worried about them being popped in the mouth.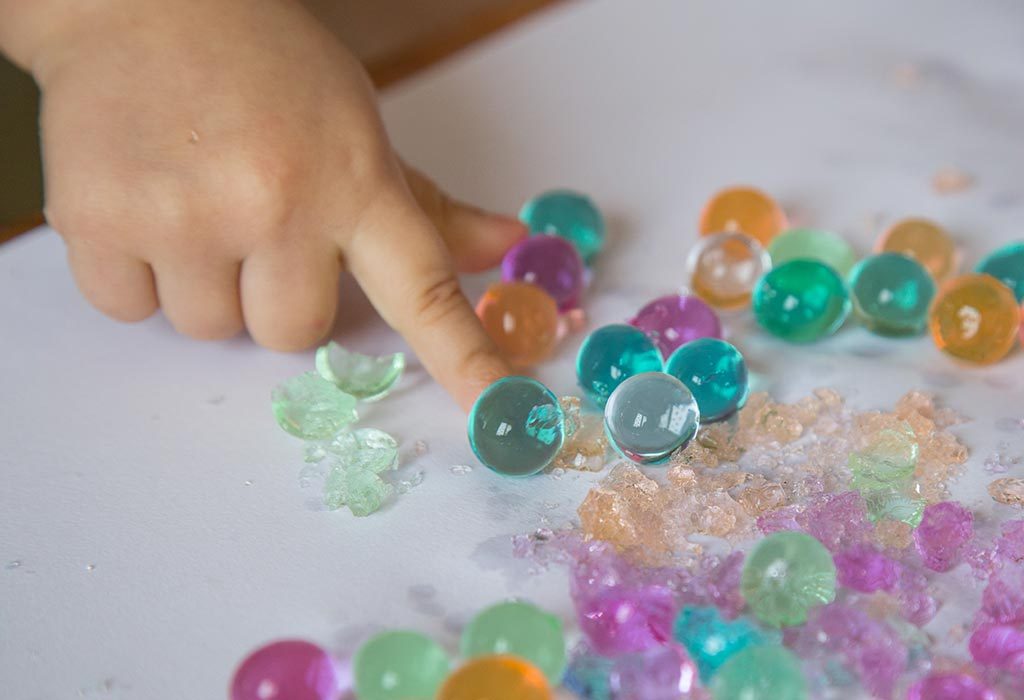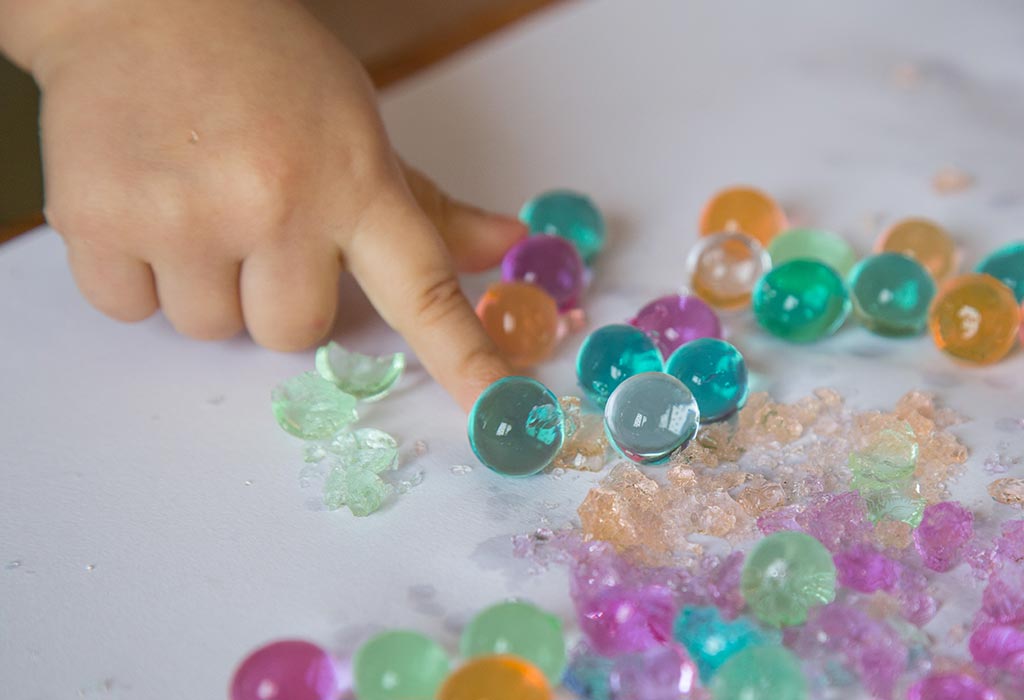 4. Rainbow Noodles
Keep your little one busy and well-fed at the same time. All you need is spaghetti and some food colour. Let your little ones make colour their own rainbow noodles.
5. Melting Glaciers
Freeze some water in bowls or balloons and let your little one melt them with warm water filled in squirt guns.
6. Little Palaeontologist
Kids are fascinated by dinosaurs, if you are worried about what to do with toddlers at home, just freeze some dino toys and make frozen dino eggs. Watch your little palaeontologist get busy with excavation.
7. Cardboard Fort
All you need is a cardboard box and some creativity to make a fort for your little princess or use your imagination and have your prince rescue one who is stuck on the top floor of the castle guarded by a fire-breathing dragon.
8. Ice Popsicles Painting
Freeze some water with food colours and stick in ice-cream sticks to hold. You have ice popsicles colour bars ready for your little Picasso to paint.
9. Sidewalk Paint
Mix corn-starch and water in 1:1 ratio, add some food colour and allow your little one to paint the sidewalk. Alternately, colour chalks are a great idea as washable sidewalk scribblers.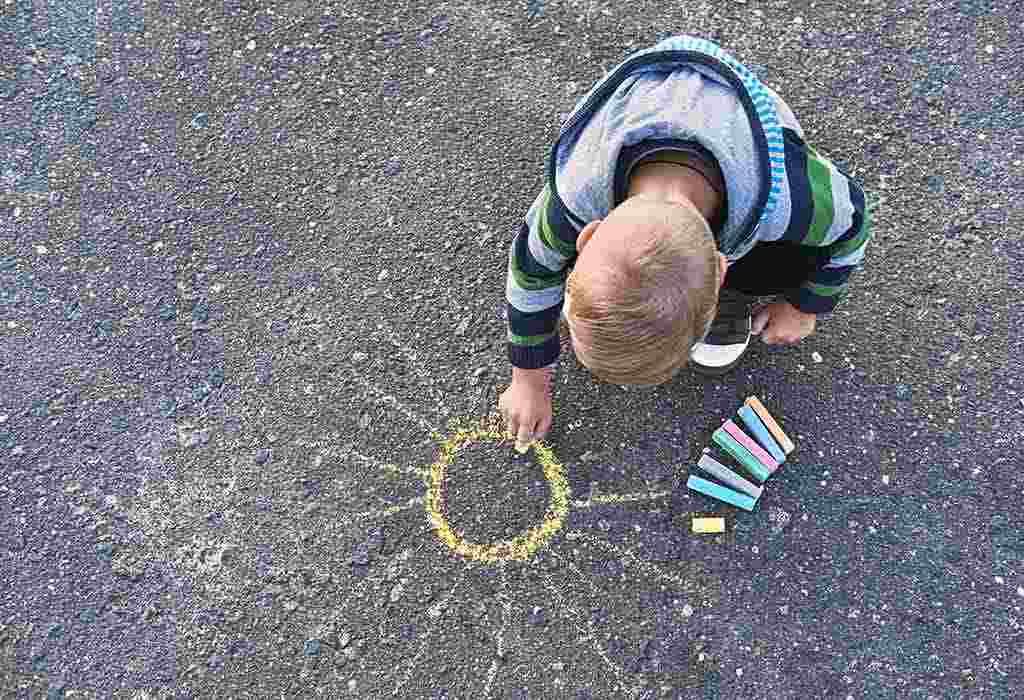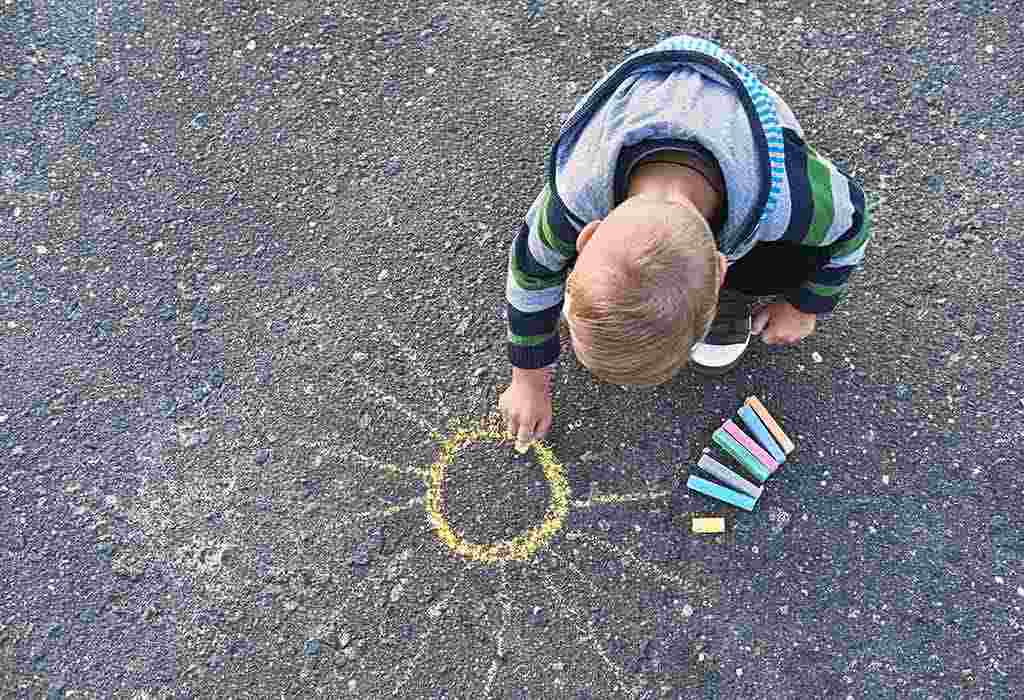 10. Cardboard Tube Tunnels
Stick some cardboard tubes to form zig-zag tunnels on walls and let your little one drop tiny toys from the top tube to accumulate in a bin below.
11. Build Towers and Knock Them
Let your little ones build towers with building blocks and enjoy their hearty laughter as they knock them down.
12. Indoor Treasure Hunt
Hide their toys and let them search for their precious treasures with simple trails and clues you give them.
13. Explore Nature
Exploring outdoors is one of the best things to do with a 2yr old. Build a snowman in winters or float paper boats in puddles in monsoons.
14. Feed Animals
Take your little one to the lake to feed ducks or visit a local petting zoo and let him enjoy feeding goats and calves.
15. Kite Flying
A windy day is perfect to teach your kids the art of flying kites. Attach a little prayer or a message and let it reach the skies.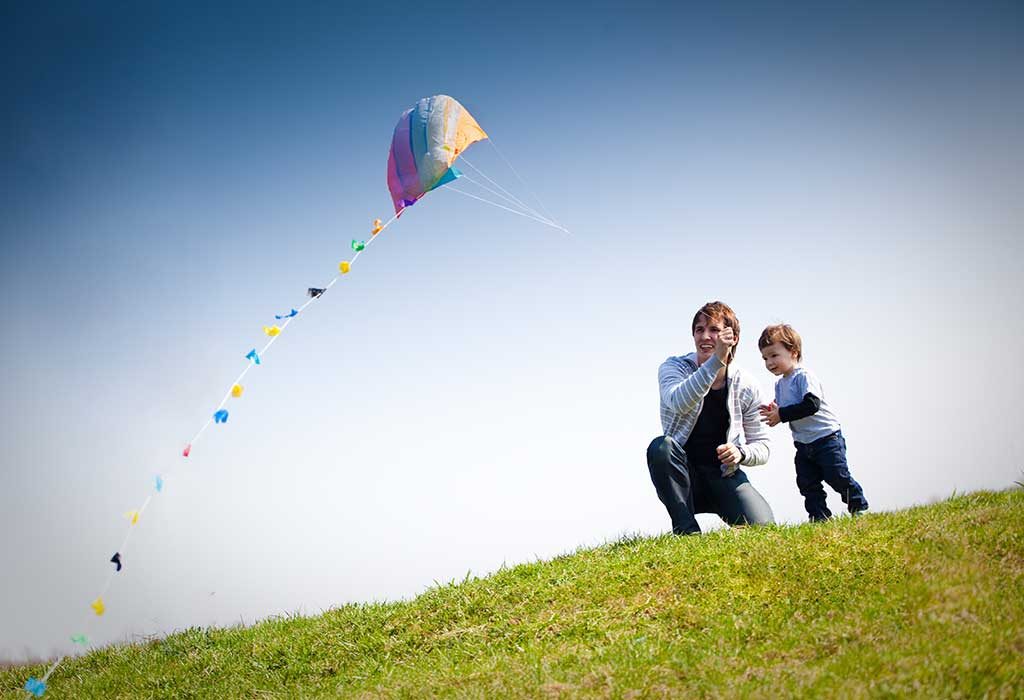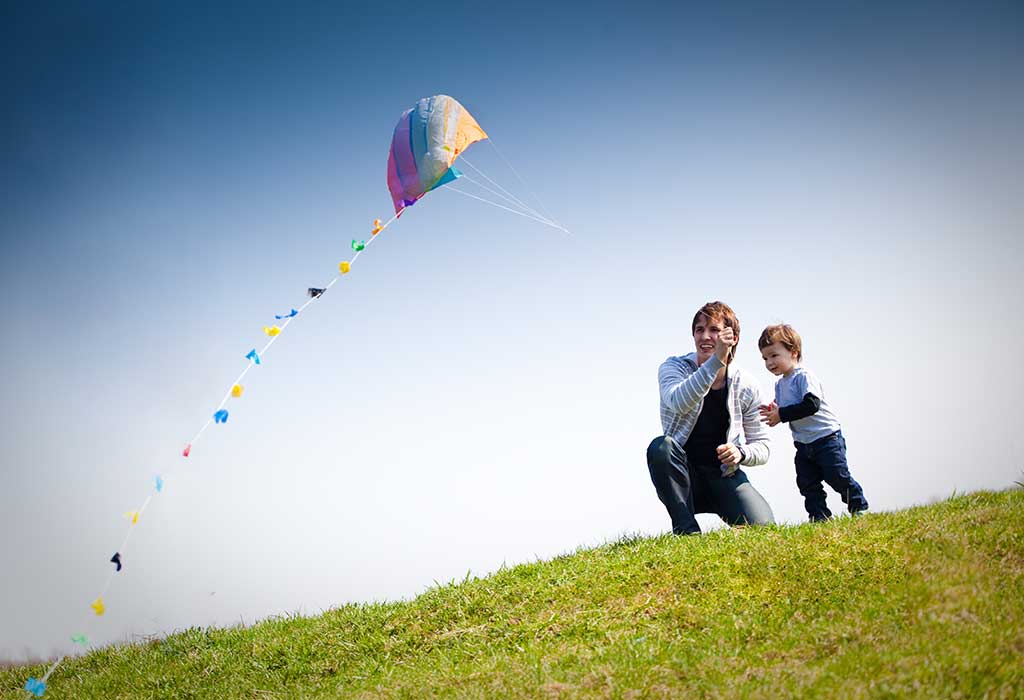 16. Pick Fruits in Orchard
Plan a trip to orchards on the outskirts and pick fresh fruits with kids. That's an interesting way to introduce healthy eating habits in kids.
17. Gardening
Introduce your toddler to the gardening early in life. Let them fill their little sprinkle cans and water the flowers or pluck the produce from the kitchen garden. Plant some seeds and talk to them about how they grow.
18. Field Trip
Plan a field trip and enjoy running in open fields or a ride on the wagon cart. Pack a picnic basket and have an amazing time outdoors.
19. Collect Rocks or Leaves
Let your kid pick leaves in different shapes and sizes or create their own rock collection to be proud of. A lot of these can be used in art and craft activities.
20. Pram Walk
Pram walks to the nearest park is one of the fun things to do with 1 year old. Smile at strangers and take in a lot of fresh air.
21. Children's Museum
It would be a great idea to buy a membership to the local children's museum. You will be visiting there more often than you can think.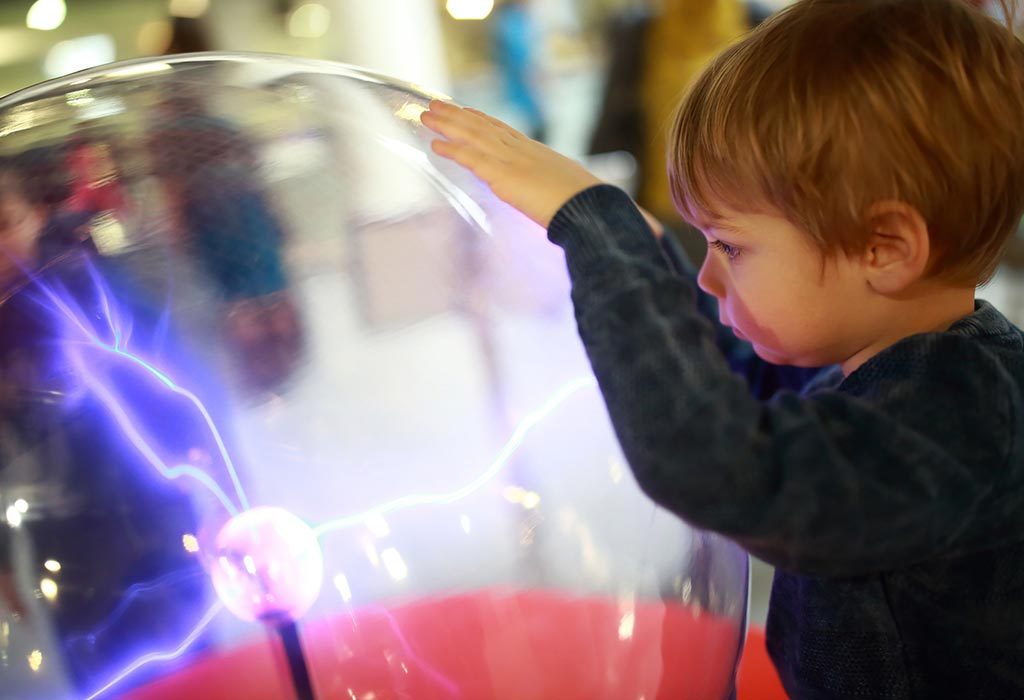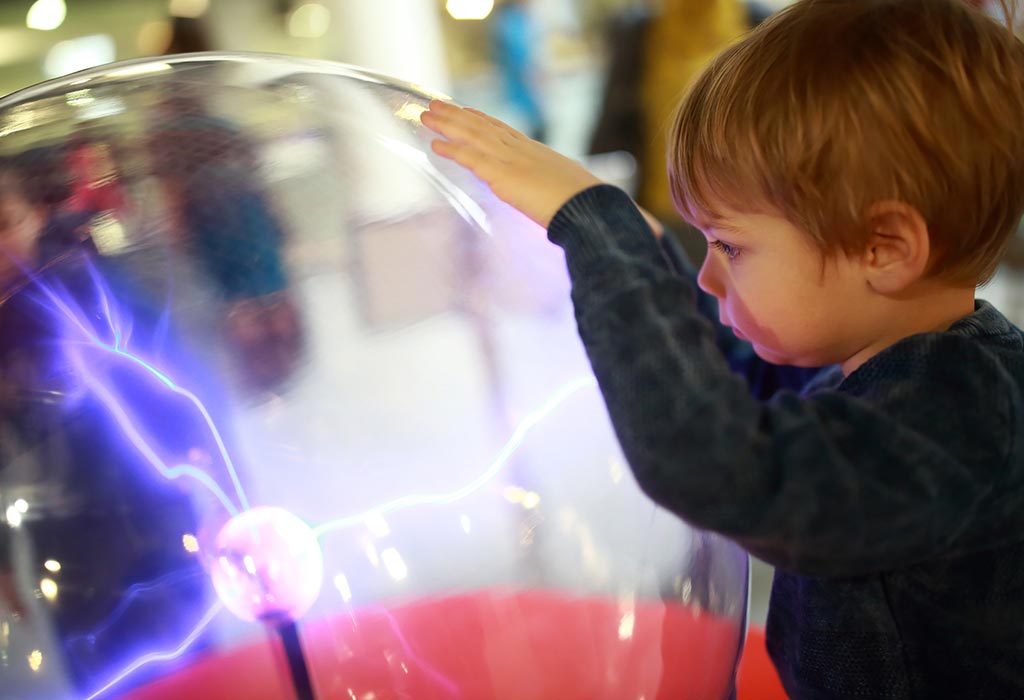 22. Local Library
Become a member at a local library and introduce your toddler to the world of books. Enjoy time reading stories together and raise your child as an avid reader.
23. Sing and Dance
Play some nursery rhymes on the music player. Sing and dance with your little one. Put together some pots and pans for an orchestra of your own.
24. Play Kitchen
Play pretend cooking games with your little ones or encourage them to join you in a real kitchen for fireless cooking.
25. Host Tea Party
Gather some kids from the neighbourhood and host a tea party with snacks and colourful beverages served in teacups.
26. Decorate Cookies
Allow your little one to decorate cookies fresh out of the oven.
27. Hand Print Art
Let your little one imprint his handprints on papers, on clothes, or in a block of playdoh.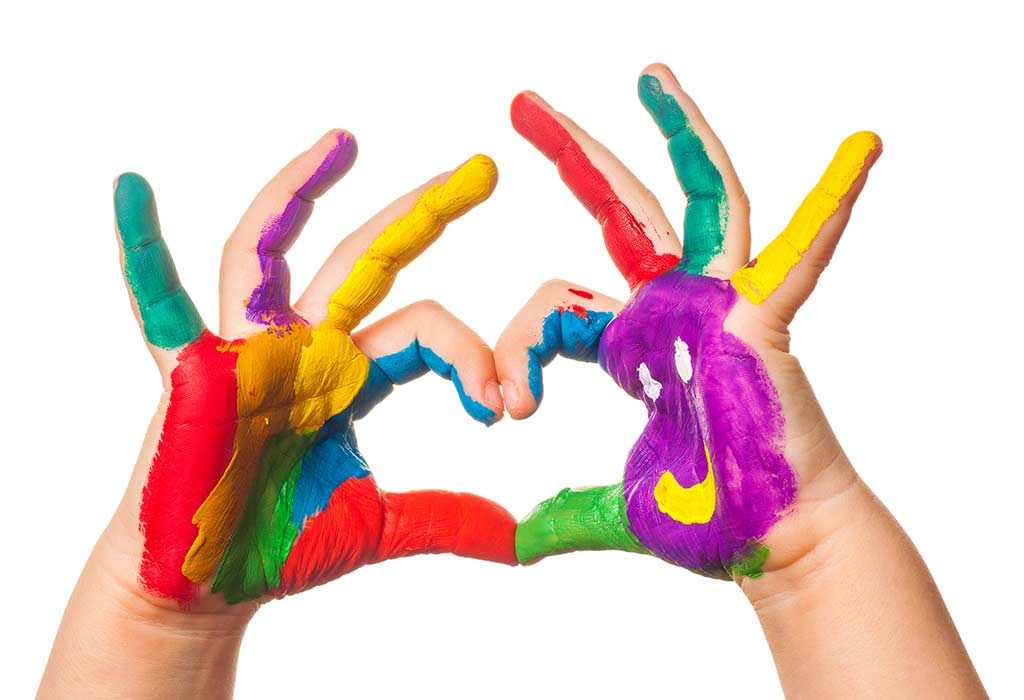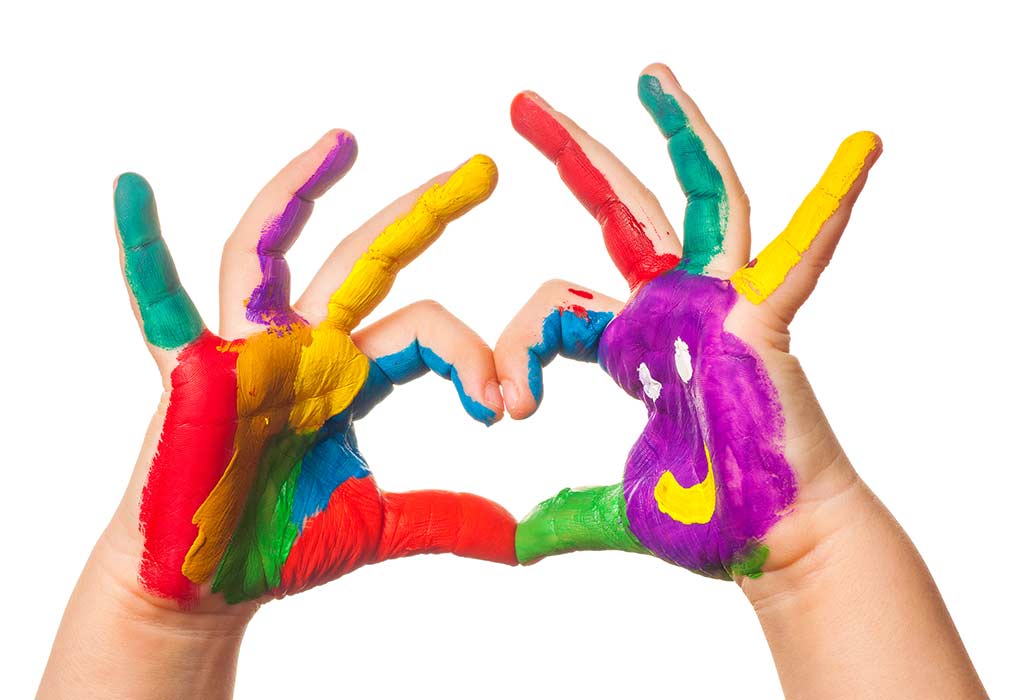 28. Painting
Teach your little one to paint with fingers. Give him vegetable stamps to create interesting artwork.
29. Balloon Basketball
Blow up a balloon and enjoy a game of basketball.
30. Blow Bubbles
Soapy water and straw are all you need to blow bubbles and enjoy catching them.
31. Hula Hoops
Put on some peppy music and have fun with hula hoops.
32. Blanket Tents
Few bedsheets and few pillows, build a tent in your kid's room and pretend as if you are camping.
33. Mail Letters
Help your little ones write letters to grandparents, uncles, and aunts. Take them to the local post office and let them drop letters in the mailbox.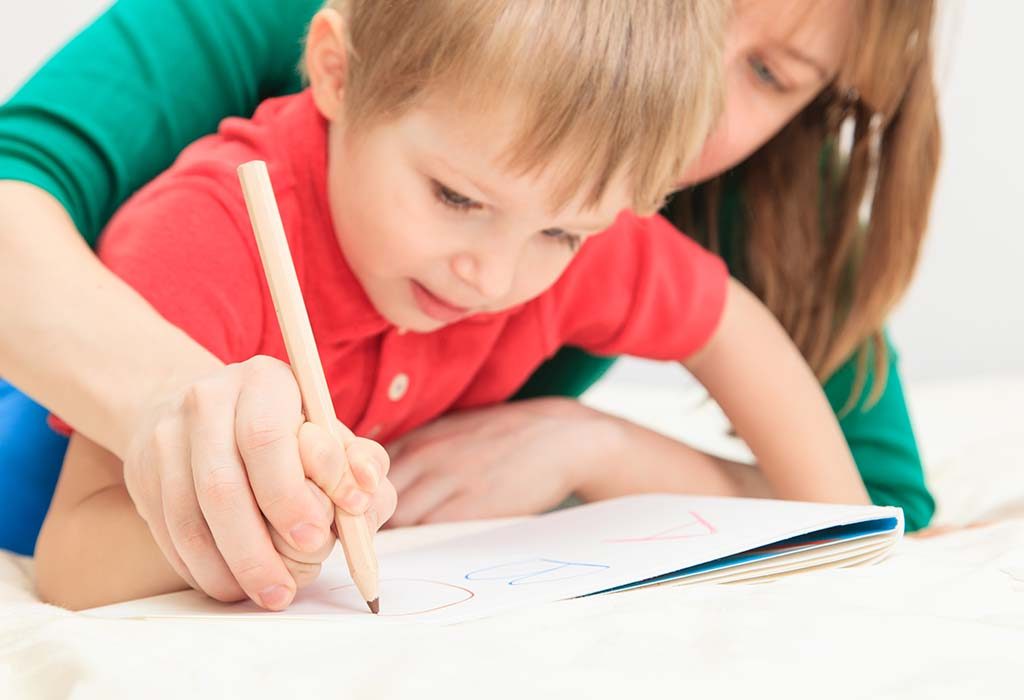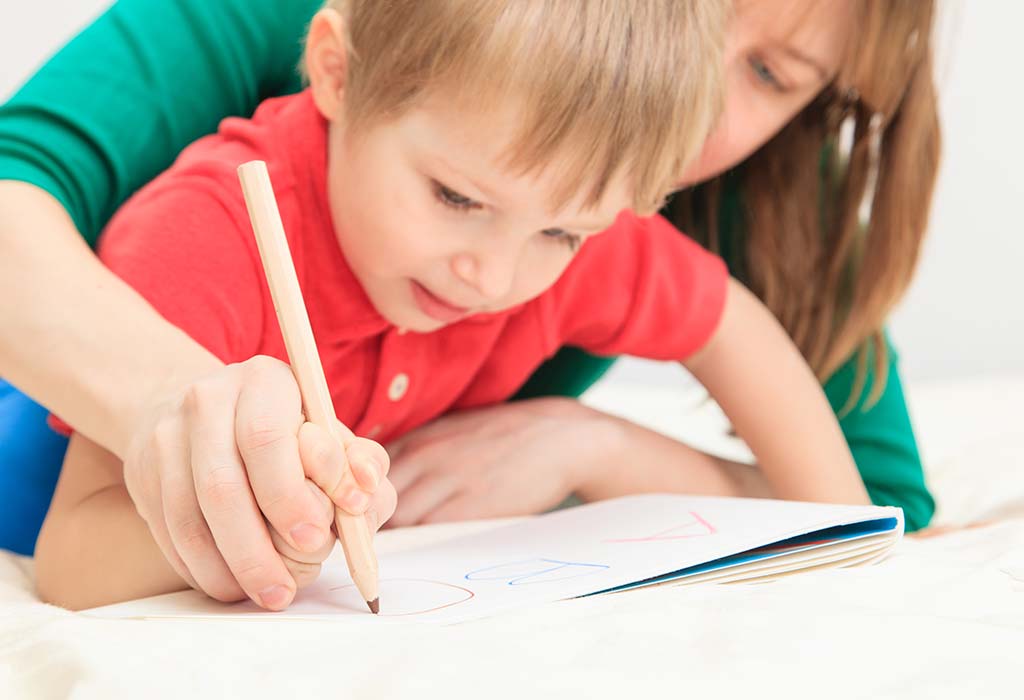 34. Mirror-Mirror
Switch on the front camera of your mobile phone and hand it over to your little one. Keep the recorder on and you have something cute to forward to everyone you can think of.
35. Video Game
For times when the elder sibling wants to play video games and your little one wants to join in. Just remove the batteries of the controller and keep them occupied and intrigued for hours.
36. Be Their Playground
Simply lay on the floor and allow them to run cars. Draw a car track on an old shirt. Let the kids paint tattoos on your arms.
37. Slime and Playdoh
Child-safe slime and playdoh can keep your kids occupied for hours.
38. Laundry Sorting
Let your kids sort the laundry and put them in the washing machine. Your work is getting done and your kids are enjoying helping you.
39. Puppets
Bring the characters of your stories to life with finger puppets and hand puppets.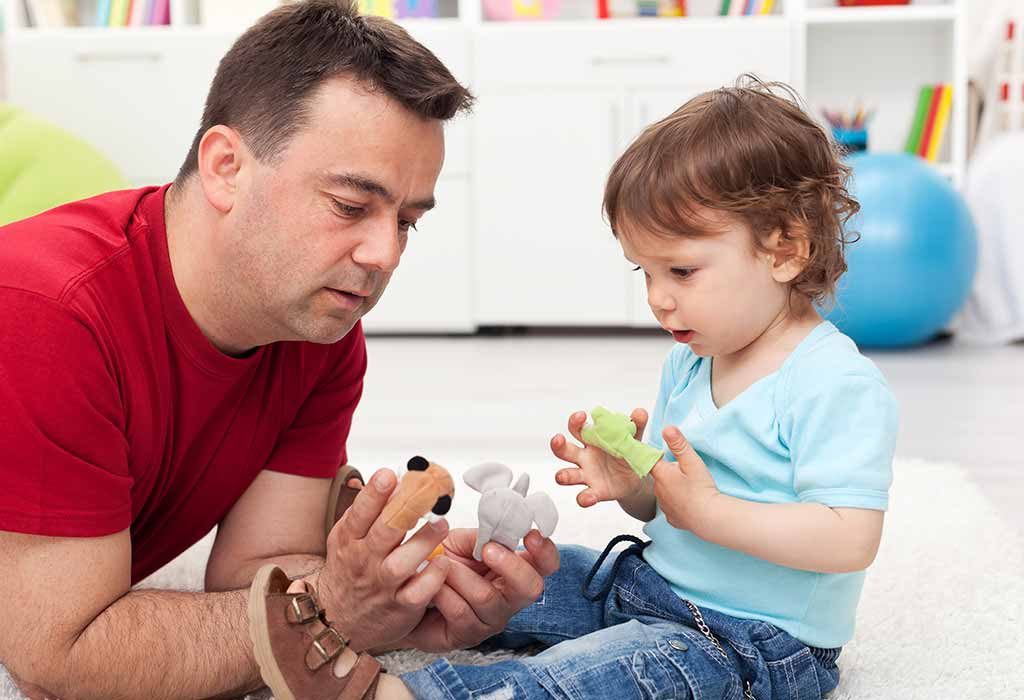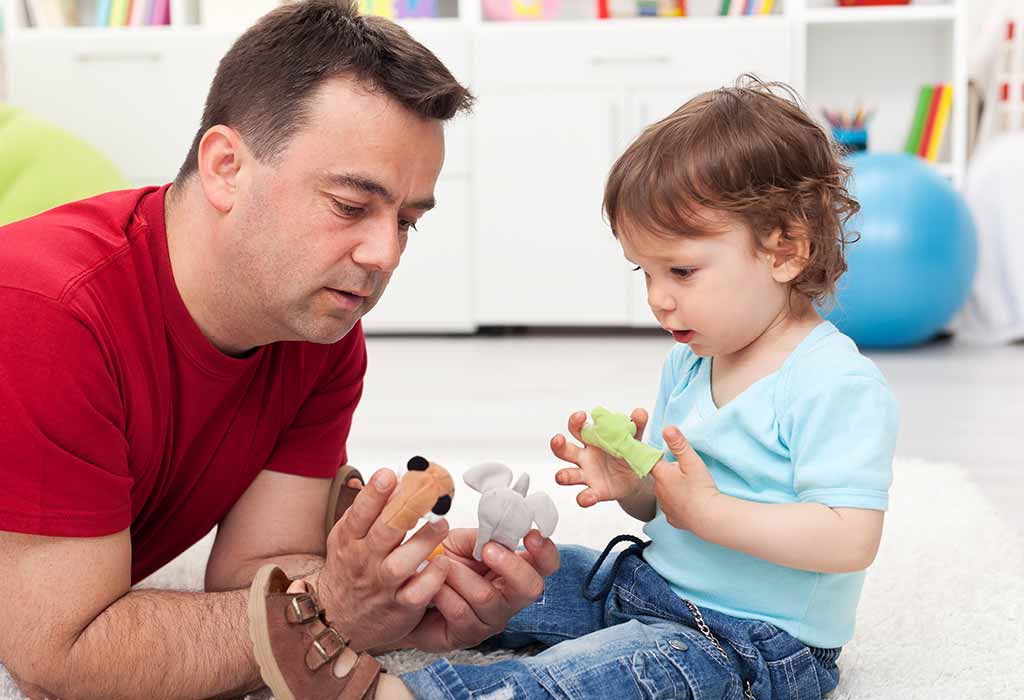 40. Box Artist
Save your precious walls. Let your kid sit in a box and paint it from the inside.
There are many more activities you can enjoy with your toddlers. Playing together can create a strong bond between parent and child. Keep your camera handy to click and preserve these precious memories.
Also Read:
Interactive Activities For Toddlers
Top Gross Motor Skills Activities For Toddlers
Best Language Development Activities for Toddlers