Shweta Bachchan Nanda – On Bullying, Body Shaming and Navya Naveli!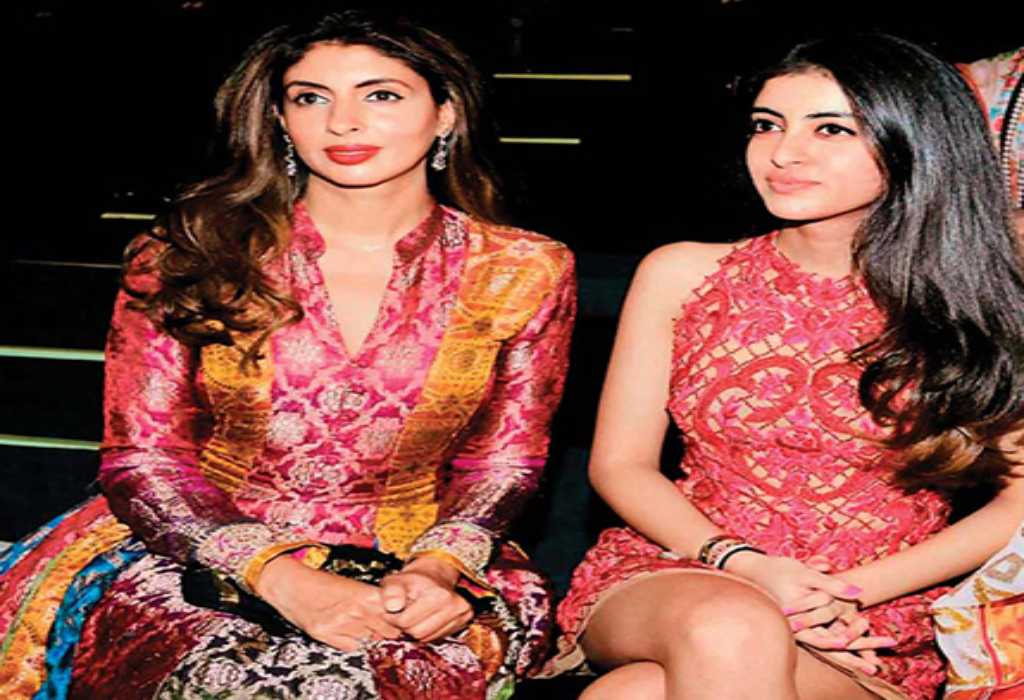 "You're too tall!", "Wow your teeth are so large!", "Looks like someone's putting too much ghee on their parathas!", "You are so skinny – do you ever eat?". Body shaming is a sad reality that every single woman has to face – yes even the gorgeous, flawless women we see on hoardings and tabloids! Shweta Bachchan Nanda recalls her own experiences with bullying and ridicule, and shares a poignant message for her daughter!
Shweta Bachchan Nanda, daughter of Amitabh Bachchan and Jaya Bachchan, writes a weekly column for DNA full of lighthearted commentary and funny anecdotes about her magical life. But being born into Bollywood royalty didn't mean she was excempt from the problems that plague every woman– body shaming! A horrific "tradition" as old as time, women are constantly critisised for being too fat, too thin, too tall, too short– some women are even bullied for being too perfect! And as sad as the reality is, the people doing the bullying are commonly women themselves– conditioned to believe that a woman must meet their own(or society's) standard of "perfect", before they can be considered of any value or respect.
Her write up is a touching narrative of how her daughter's experiences with body shaming and skinny shaming brought back all of her old memories of being bullied, and suffering from a negative body image as a result. In the days leading up to her daughter's 18th birthday, for whom Shweta was planning a glamorous bash, Navya opened up to her about her problems.
"I am in party planning mode, when one night, my phone buzzes insistently. It's my daughter, she's not okay; a flurry of texts and screenshots later, I am updated… along with falling victim to a lot of teenage "mean girling" she has been body-shamed(when you are ridiculed or bullied about your body, either too fat or in her case, for being too skinny). You bring your kids up with such love and care, not a day goes by when you don't tell them or remind them in different ways just how wonderful they are…. And then, someone callously brings it all crashing down and their only authority is that they are your child's peer and their word will, for a while, mean more to them than manna from heaven. It is the worst kind of bullying, simply because it leaves the most lasting impact!"
Shweta recalls her own years of being called too tall and too skinny, which resulted in her being very insecure each time she left her house. She remembers being too scared to smile fully in pictures because she was bullied for an overbite that "could compete with Bugs Bunny", and she feels sad that her beautiful, flawless daughter Navya has to now deal with similar teasing and bullying – simply because she doesn't fit the norm!
She called up her daughter and told her that this isn't going to be the last time someone will be hurtful to her, but she cannot let the world define who she is. She is born into a family that prides itself on defying conventions. She won't understand what I mean till she herself is much older, but has the sensitivity to make me feel she does.
She ends her note on one final message for Navya, now on the cusp of adulthood-" Welcome to the world baby girl, learn to roll with the punches, it is the first lesson of adulthood."
Let's all learn a lesson from this elegant, gracious, and unerringly kind woman. Our daughters are to be cherished, not bullied. It is their strength of character and their intelligence that makes them who they are– for they are more than just their bodies! Let's teach our daughters not to mar their friendships with ridiculous beauty standards and cruel teasing, and teach our sons not to value women based on their physical traits, but on their brains, their hearts and their personalities! Here's to raising a generation of young ladies and gentlemen that are the definition of compassion, empathy and respect!