Shilpa Shetty's Birthday Wish for Son Viaan is Going to Melt Your Heart!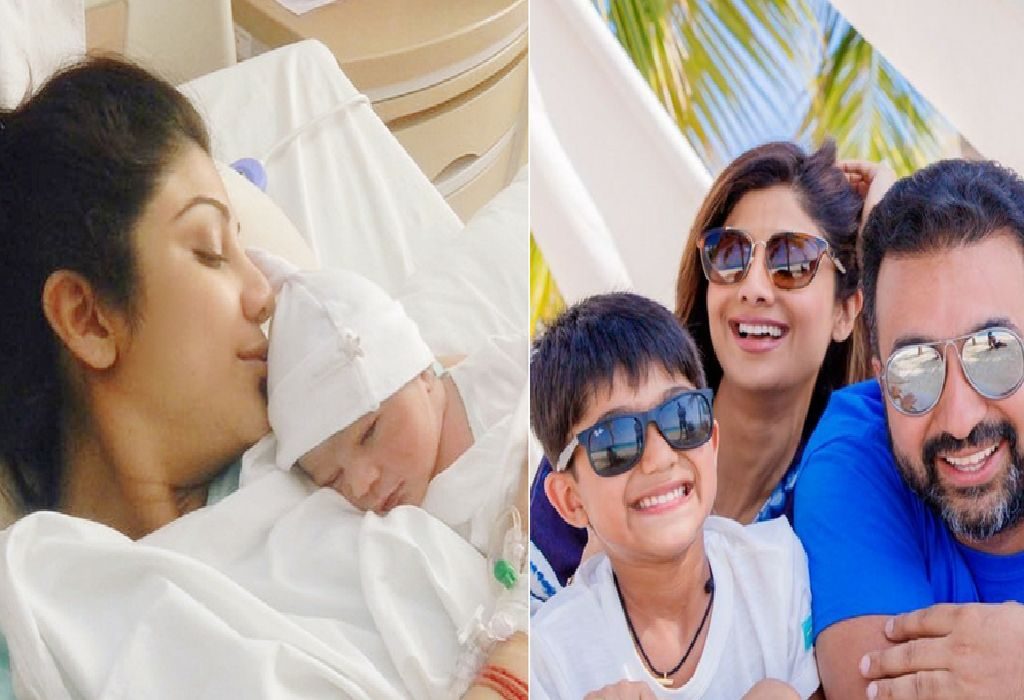 On her son's 6th birthday, the mom posted an adorable wish with some beautiful throwback pictures!
Shilpa Shetty Kundra and Raj Kundra's son turns 6 today. The happy mom posted a beautiful picture of her little baby from when he was born, and two other pictures that showed how much little Viaan has grown over the years. Along with the heart-warming pictures, Shilpa captioned her post with the following words:
"21st May 2012 6yrs today..The dichotomy of wanting you to be my baby forever and excitement of seeing you grow up and your achievements in this life..Difficult choices!! Want to hold you in my arms for longer today, like when you were a baby.. the toddler is gone ,now there's a little boy and tomw there will be a young man in his place .. but you will always be my baby.. Happy birthday my son, love you more than you would ever know"
Here are the pictures that she posted earlier today. It is also quite safe to say that Shilpa looks more radiant than ever – in fact, it's hard to believe that she is mother to a 6-year-old! And she's expressed exactly what every mother experiences – the mixed feelings of watching her little boy grow up, but knowing that he'll remain her baby forever, no matter what!
Dad Raj Kundra also wished his little boy with the words – "My little munchkin turns 6 today can't believe how time has flown. Thank you @theshilpashetty for making me a proud father 🙂 Happy birthday my Son"
Aunt Shamita also had the sweetest wishes for her little nephew. She caption this picture with the words – "Happiest Birthday my darling baby Viaan❤️ can't believe ur 6 already !!!!Thankyou for the unconditional love , cuddly huggies n so much joy uve brought into our lives .. may god bless u always with happiness n loads of love our naughty lil one ! Maasi loooovvveeesssss uuuuuu❤️❤️❤"
Viaan is already a cute little rockstar, as proven by his many Insta appearances on his parents' accounts, and we wish him a very happy birthday!
?>