Shilpa Shetty Has an Honest Message For Every Full Time Mother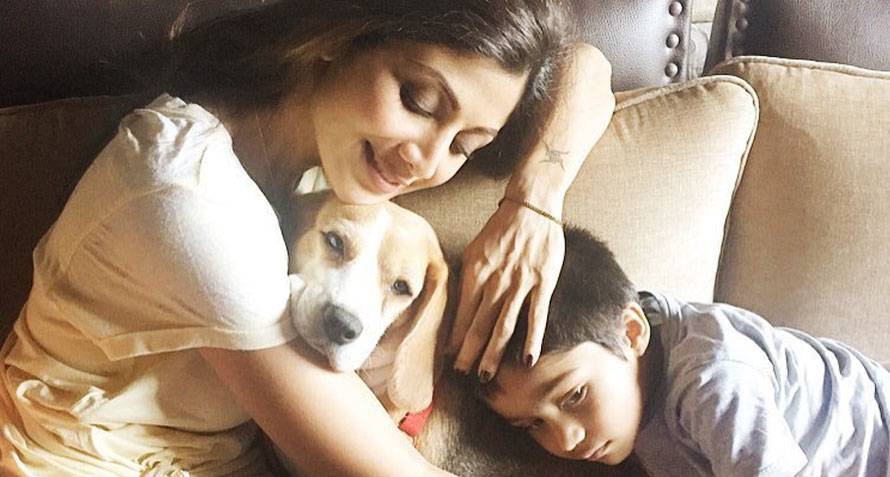 Many women give up their careers after they become mothers. There are some who plan to return to work after their maternity leave, then postpone it until their baby has grown a bit older, and then again till they join school. Eventually, it never happens. Comparisons start coming in and stay-at-home moms are often made to feel inferior, like women with a lot of spare time. Shilpa Shetty has also been through this phase. She too had to decide whether or not to continue her career after becoming a mom. Her message goes out to every woman who has experienced this turning point in life. What she says perfectly describes the life of a mother and the battles she has to fight…
After you become a mother, there is always so much to do! There are chores to finish, errands to run, potty training, storytelling, pick and drop from school, studies… Where is the time to prioritise yourself? There are women who quit their jobs when they become mothers. There are also many women who want to take up a job after motherhood but somehow, it never materializes. It takes a great deal of willpower and patience to become a full-time mother. You deserve respect for your decision and all the support you can get from your spouse and family.
For Shilpa Shetty, the moment of decision came when she was pregnant. It was a challenge to remain fit and glamorous, as was her image in the film industry. Eventually, she decided to embrace her new role as a mother and poured her heart into bringing up her son Viaan. Today, she is a part-time professional who shares her expertise on health and fitness, including maternal health, through books, CDs and events. She is also part of a production house with her husband Raj Kundra but doesn't have any plans of returning to the big screen, at least not for now. Her four-year old is growing up fast, and homework, toys, school friends and theme parks have replaced after-parties and film shoots.
"A lot of women give up their careers for their children as their children take precedence. I have a lot of respect for those women. Some women don't have that choice and balance their family and their work. It's your personal choice. It also depends on how much you can do. I made a choice to be part time professional and a full time mom."
While there's no denying the beauty of motherhood, every woman who has been in Shilpa's situation understands how difficult it can be. You need to fight frustration, judgement from society and fleeting moments of doubt. Whether you're a working mom ("How will you give time to your baby?") or a stay-at-home mom ("What do you do all day?"), the society doesn't shy away from bombarding you with questions. But the one thing that keeps you going is the love you have for your children. It fills a mom's heart and life with so much emotion that there's no place for emptiness.
"The most important job is of me being a mother. That is a full time job. The rest is incidental and keeps coming and going. My husband is encouraging me constantly and my son is supportive. That's how we balance out. This is the best phase of my life."
If you are a stay-at-home mom, you will face a paradox. You will do a hundred and twenty things every day but there will be people who ask you whether you get bored. Whether you don't miss "having a life of your own". Well, we don't deny that me-time is very important, along with finding time for your passions and interests. But if truth be told, every stay-at-home mom understands that what they do every day is no less than a full-time job! Shilpa calls this situation the most challenging part of motherhood – the fact that you can NEVER switch off. Your baby will always occupy your mind and be in your thoughts, whether you are at home or outside.
"You can't switch off. That is the most challenging part of being a mother. I might be sitting here but I am thinking about what my son doing. Is he building Lego or getting ready for his class. Wherever you are, you are thinking of your child. The most beautiful part of being a mother is that the love is unconditional."

Shilpa Shetty's sentiments are like the final word on an age-old debate. Who makes a better mother – stay-at-home moms or working moms? Let's quit arguing. Motherhood is your life's most powerful and most transformative phase. It changes you as a person and makes you stronger, more patient, more resilient. Being a parent isn't a race where you need to outrun someone else. Your decisions are your own and deserve respect. If you are a working mother and can balance your duties, that's excellent. But if you are a woman who has decided to be a full-time mother, then that deserves respect too. What ultimately matters is that you want the best for your child and will go out of the way to ensure he gets it.