Shikakai for Hair – Incredible Benefits and Ways to Use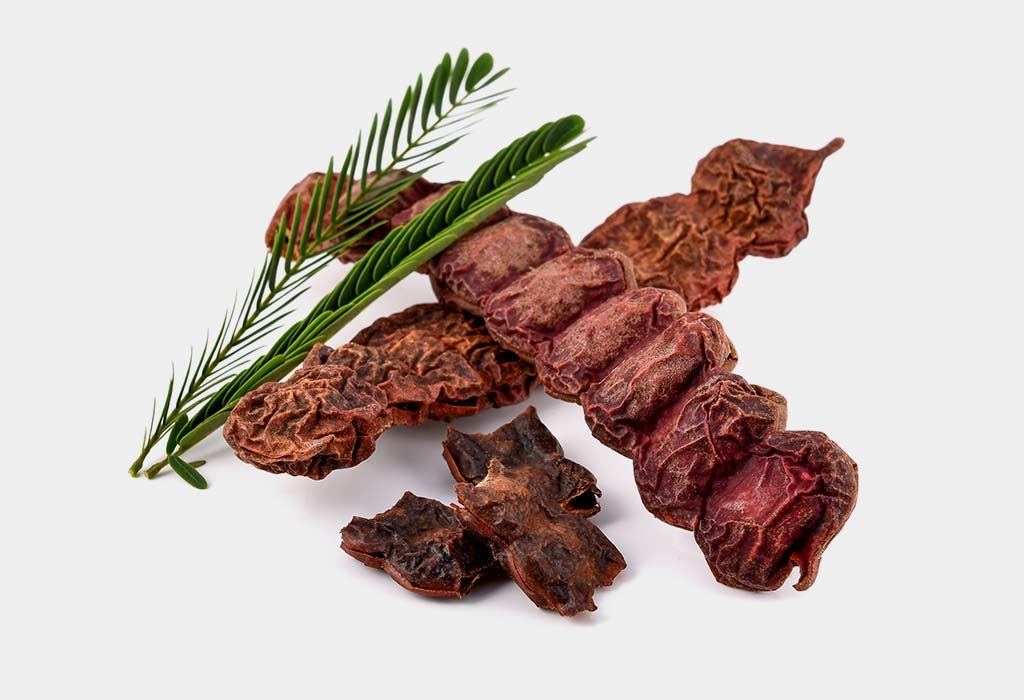 Shikakai has been used for hair care in India for hundreds of years. The pods, leaves and the bark of the Shikakai tree is a rich source of Vitamin A, C, D, E and K. It can be used in the form of shampoo to clean hair, used in making hair oil and even as hair masks to nourish the hair and help it to grow fast. But how do we use it? Do you want to know how we can make Shikakai shampoo, hair oil or hair masks at home? Here is an article to help you teach ways in which you can make hair products through this wonder shrub.
What are Shikakai and Its Herbal Properties?
Shikakai or Acacia Concinna is a climber with thorny, brown branches. The plant is full of vitamins and anti-oxidants which enhances hair growth and a lustrous mane. Owing to its anti-fungal and anti-bacterial properties, it can be used for medicinal purposes on wounds and skin problems.
| | |
| --- | --- |
| Properties | Uses |
| Saponin | Works up a lather when water is added to it. |
| Vitamins (A, C, D, E, K) | Provides nourishment to the hair and promotes healthy and rapid hair growth. |
| Antioxidants | Moisturises the hair; prevents split ends, hair from getting brittle and greying. |
| Micro-nutrients | Nourishes the scalp and hair making it dandruff-free, smooth, tangle-free and lustrous. |
| Anti-bacterial and anti-fungal | Prevents lice, psoriasis, eczema, and scabies. |
Shikakai Benefits for Hair
It is a well-known fact that Shikakai is an age-old remedy for hair related problems but did you know that it has other benefits too. Let us explore its several therapeutic benefits and uses.
1. Hair Growth
The herbal remedy of Shikakai for hair growth has been coming down through ages. Shikakai powder when mixed with henna powder and yoghurt adds sheen to your hair and also aids hair growth.
2. Cleanser
It acts as a hair cleanser. Although it does not work up a rich lather, it cleans your hair effectively without any harsh effects to the hair or scalp.
3. Anti-fungal and Anti-bacterial Properties
The anti-fungal and anti-bacterial properties prevent lice, dandruff or skin problems like scabies, psoriasis and eczema from occurring. Shikakai can also be used as an antiseptic to heal wounds.
4. Heals Wounds
When Shikakai paste mixed with turmeric paste is applied to cuts and bruises, it gets cured.
5. Anti-oxidants
The anti-oxidants repair damaged hair and prevents split ends. It also stops hair from getting brittle and coarse.
6. Controls Hair Fall
The vitamins and anti-oxidants prevent hair loss and as a result, cures balding too.
7. Used in Making Detergents
Due to the presence of saponins, it is used as an ingredient to make detergents and moreover being a good cleanser can effectively be used for cleaning purposes. The water used in boiling Shikakai and Reetha together can be used to wash delicate fabrics and remove solid stain marks.
8. Used for Good Oral Health
The herbal benefits of Shikakai are not only for hair and skin. Rinsing mouth regularly with Shikakai in lukewarm water aids good oral health. It further cures gum diseases and prevents bad breath and building up of plaque. Gurgling with Shikakai and warm water can cure tonsillitis and throat infection.
9. Balances Blood Sugar Level
Taking Shikakai powder regulates normal blood sugar levels. It neither allows the blood sugar level to decrease nor increase thereby keeping it balanced.
10. Cures Diseases
Apart from the skin and oral diseases, Shikakai helps cure Black fever (during malaria) and Jaundice. When the pods of the Shikakai are powdered and applied over the Leprosy affected area, it can cure the dreaded disease.
Ways You Can Use Shikakai in Daily Hair Care Routine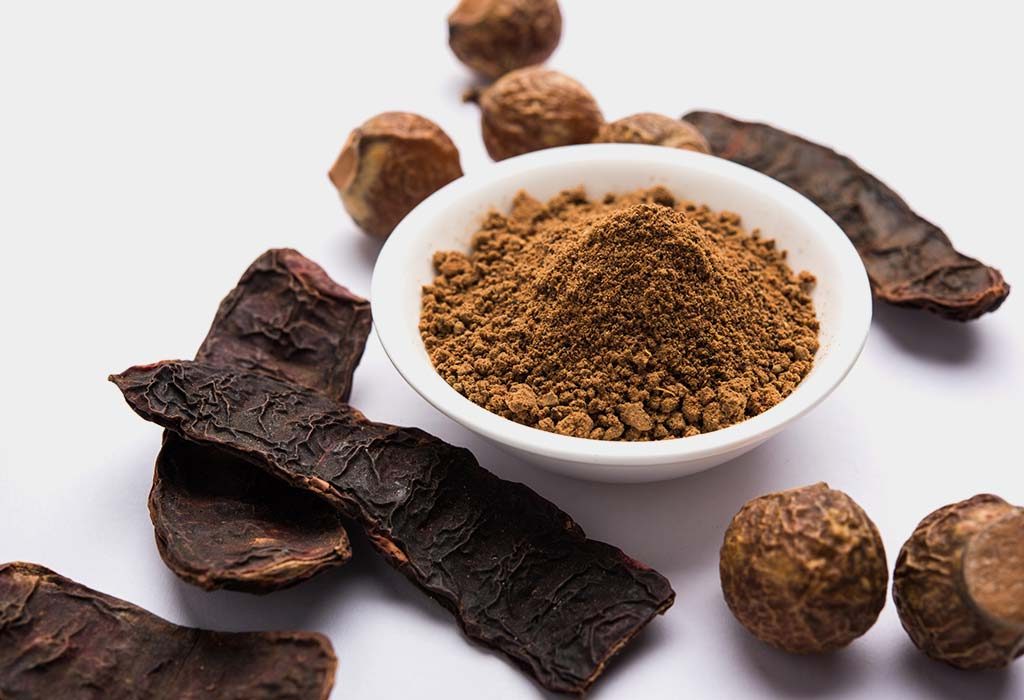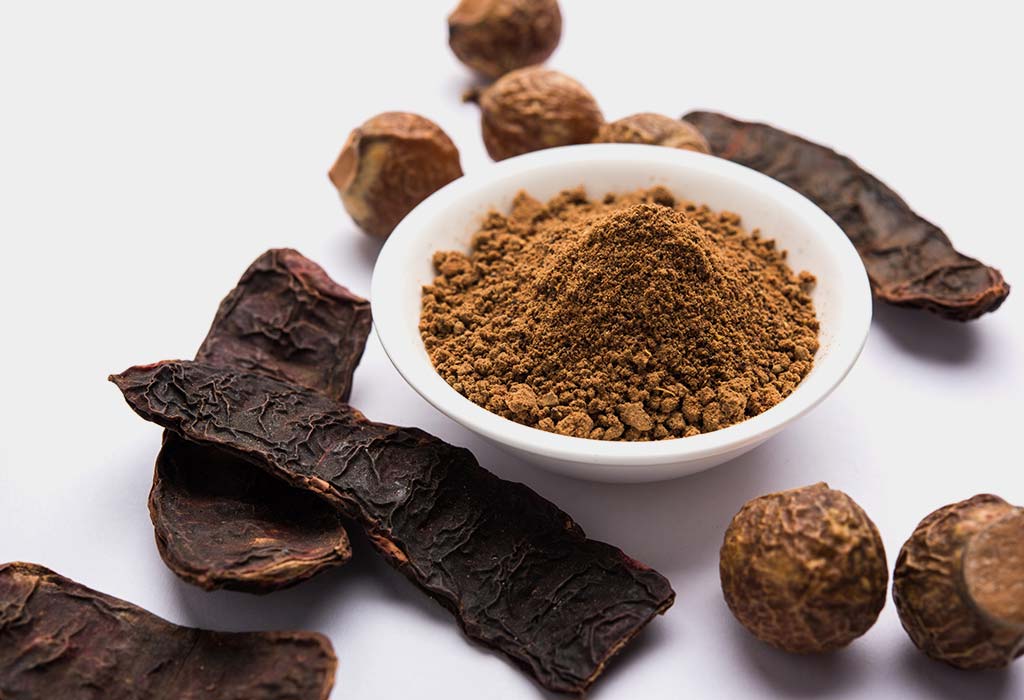 Shikakai has always been in a valuable resource when it comes to hair care and not without any reason. It is rich in anti-oxidants, vitamins, multi-nutrients and has anti-fungal, anti-bacterial properties which make it a remedial solution for hair care. Although, it can be used for several other purposes like skin care, oral hygiene, cleansing agents and medicines, Shikakai is best known for hair care. Listed below are several ways in which you can make different kinds of hair care products using the wonder plant.
1. DIY Shikakai Shampoo
Shikakai is said to be a fine cleanser, and so is Reetha. When you add Amla and Fenugreek seeds to these ingredients, it makes for a perfect shampoo enriched with anti-oxidants, micronutrients and vitamins. Thus this Shikakai shampoo for hair loss is the ultimate DIY shampoo which can very easily be made at home.
What You Will Need

Shikakai – 8 pods
Reetha – 12 seeds
Amla (Dry) – 1 cup
Fenugreek seeds – 2 tbsp.
Water – 1 big bowl
Method

De-seed the Reetha.
Then soak all the ingredients together in a big bowl for a night.
The next morning, boil all the ingredients together along with the water that they were soaked in.
Once the ingredients become soft, switch off the stove and keep it to cool.
After it cools down, strain the liquid and use it to wash hair.
In case of hair which has been oiled, you have to boil the ingredients until the liquid becomes very thick and turns dark brown. And if it is just a regular hair wash without any oil in the hair, you liquid consistency can be kept thin.
Amla and Fenugreek seeds condition and moisturises the hair. Therefore, it is essential to include these two along with Reetha and Shikakai for better results.
How Often to Use

This herbal concoction shampoo can be used as per requirement. However, it should be used at least once every week for good results.
2. DIY Shikakai Oil
The herbal oil mix of Shikakai along with Almond and Coconut works will work wonders for your hair. Almond and Coconut oil put together nourishes the hair and the scalp resulting in hair growth; Shikakai, on the other hand, acts as a conditioner and add shine and lustre to the hair.
What You Will Need

Almond oil – 1 cup
Coconut oil – 2 cups
Shikakai powder – 2 -3 tbsp.
1 clean and dry glass bottle (to keep the oil)
Method

Add all the ingredients together in the glass bottle.
Shake it many times.
Then let it sit for 7 – 10 days in a cool place.
How Often to Use

The oil can be used as per requirement. However, using it 2 -3 times a week of getting rid of hair woes.
3. DIY Shikakai Hair Packs
Have you ever experienced bad hair days? Are you scared that one day you may become bald with the alarming speed in which your hair is falling? Are you greying earlier than your age? If you are down with hair problems, try out the Do-It-Yourself Shikakai hair packs listed below.
This Shikakai hair mask has a host of benefits. It helps to nourish and moisturise the hair. The mask which contains curd is a rich source of good bacteria which help to prevent dandruff and skin problems in the scalp.
To prepare this mask, take 1 tablespoon each of Shikakai powder, Amla powder, Olive/Coconut/Almond oil and a cup of curd. Mix everything well and keep it aside for an hour or so.
Apply it on your hair and scalp. Keep it for an hour or till it dries. Then wash it off.
To get a good result, you must apply this mask once a week or once in 15 days. In the case of long hair, you can add more to each of the ingredients.
This remedial solution of Shikakai for dry hair along with Amla and Fenugreek is an excellent Ayurvedic pack. The anti-oxidants of Shikakai and Amla help fight hair damage; Fenugreek adds more nourishment to the hair and makes it more manageable.
Make a paste of the ingredients put together with a little lukewarm water. Keep it aside for some time and then apply it on your hair. Once the pack dries up, wash your hair.
Applying this pack every alternate day or twice a week can help your dry, frizzy tresses become shiny and smooth.
An excellent pack made of Shikakai for grey hair blended with Henna powder, Amla powder, curry leaf powder and hibiscus flower works wonders for premature greying of hair. Henna is a natural colouring agent does no harm to the hair follicles, and on the other hand, Shikakai and Amla being rich in anti-bodies prevent hair damage and nourish it. Curry leaves and Hibiscus both prevents the hair from greying before time.
To make this paste, you need to take about 1/4th cup of Amla powder, ½ cup of Henna powder, a paste of 5-6 fresh Hibiscus flowers, 1/4th cup of fresh Curry leaf. Mix all of it with a little black brewed tea.
You can apply this pack once a week or once in 15 days. However, avoid using too much Henna powder since overusing it can dry up your hair.
Shikakai for hair fall is an excellent remedy. Therefore this pack with Shikakai, Amla, Reetha and eggs is the go-to solution for hair fall.
To prepare this pack, mix 2 tbsp each of Shikakai, Amla and Reetha (all in powder form) with 2 eggs, juice of 2-3 lemons and a little lukewarm water. Then apply it after keeping it aside for half an hour. Once dry, wash it off.
Apply the pack every alternate day or twice a week to stop hair fall.
The main ingredients in this pack are Shikakai and Neem which have anti-microbial properties. This prevents dandruff and dry scalp.
Make a paste with 2 tbsp each of Neem leaf powder, Shikakai powder and Reetha powder together with a little water. Apply it on the scalp and hair. Once dry, wash it off.
Use this pack once or twice a week.
How to Make Shikakai Powder?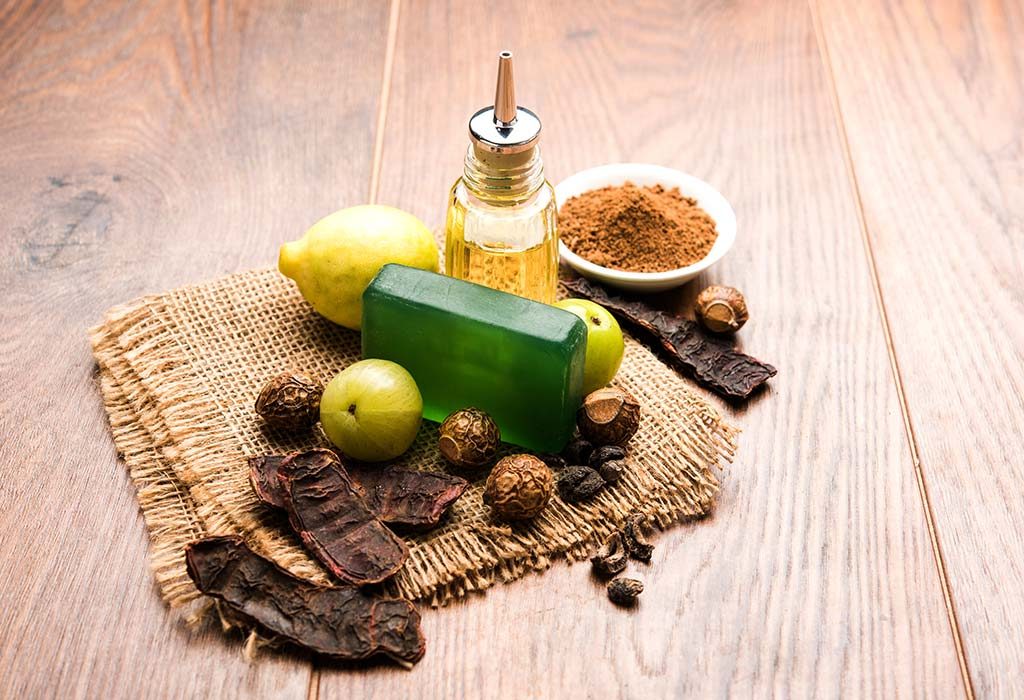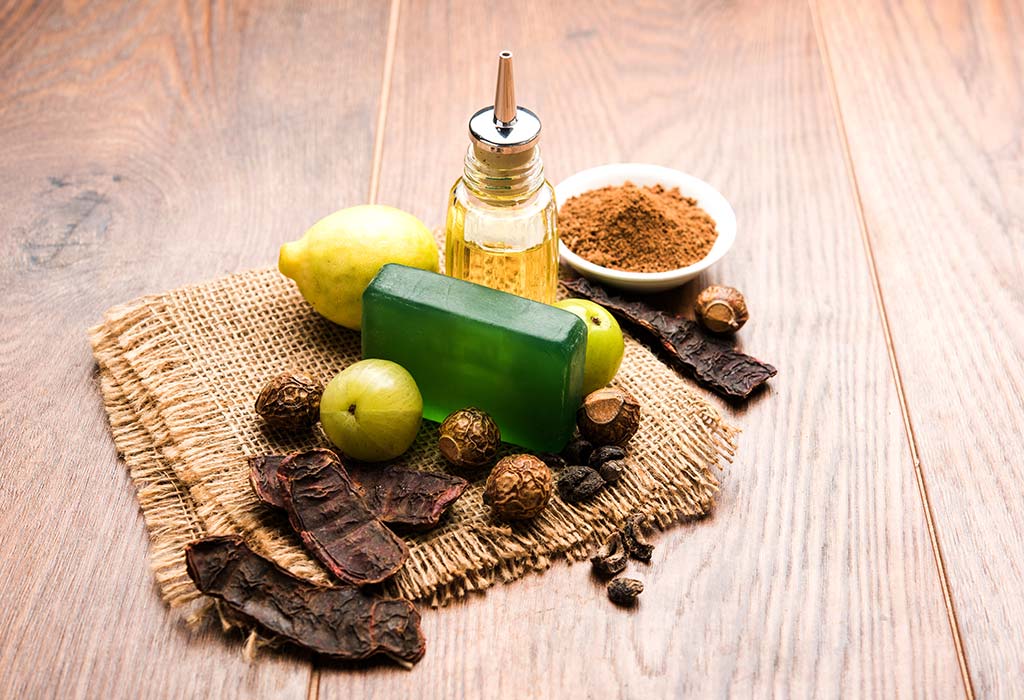 Now that you have been told how to use Shikakai powder for hair washes let us learn how to make Shikakai powder.
Dry the Shikakai pods in the sun. You may dry the bark of Shikakai plant and also leaves if you have them.
Once it is fully sun-dried, grind the pods (and the bark and leaves) together in a grinder to make a fine powder.
There are plenty of branded hair products in the market. However, nothing can match the goodness of natural products like Shikakai. Try it, and you will never use any other thing.
Also Read:
Natural Remedies for Glowing Winter Skin
How to Avoid Beauty Parlour Disasters
Beauty Secret Tips for Skin & Hair From Our Kitchen Shelves