Shalu Varadkar's Experience as a Mommy Group Admin Proves That All Of Us Need Friends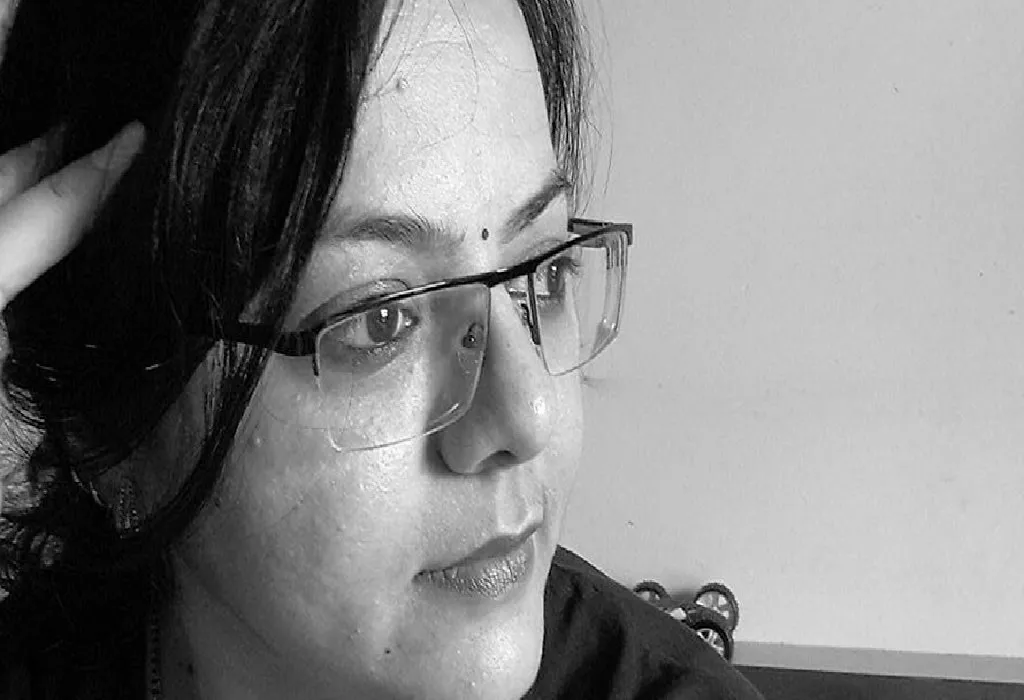 In this Article
We live in the middle of a digital revolution. The internet is transforming lives and relationships even as you read this. Parenting too has been changed forever with the advent of social media. But how can social media really help you in your role as a mom? To understand this better, we caught up with Shalu Varadkar, the admin of the hugely popular Facebook group Mommies World (For U & Me). What she shared with us about her journey so far will reinstate your faith in the power of friendship and trust.
Mommies World (For U & Me) was launched on Facebook in April 2015 with the goal of helping fellow moms in the difficult and challenging journey of motherhood. The year has changed, and what started as a small WhatsApp group for moms is now a community of more 43,000 mommies across the globe! What are all these women coming together for? Well, the mission is simple – help each other regardless of time, age or judgement.
"Being a mom has changed me completely as a human being. We, moms, often forget what we deserve in life and God blesses us with a baby to fill in the emptiness—Motherhood. Each day is a blessing with my little one and I share this platform with more than 43k moms worldwide on social media every single day."
This is how it all began…
Shalu is now mom to a 22-month baby Rushansh with whom she is reliving her childhood and discovering new facets of her personality. But soon after Rushansh was born, Shalu went through a major personal tragedy. It was this incident that first motivated her to start a support network of her own.
"My dad passed away only a month after I delivered my baby. He didn't get proper attention for his medical aid. It was then that I realized – so many people out there are losing lives because they didn't get help and care at right time. I wanted to build a strong network around where everything is handy, and that's how Mommies World For U & Me was found."Today, when she receives thank you messages from other mommies, it is a moment of great pride and gratitude. It is a moment when she feels she has indeed brought about a change and improvement in the life of a fellow mommy. And that is no small achievement!
"We get many queries for infants/toddlers where mommies prefer to look for home remedies. At Mommies World, we don't believe in suggesting medical advice. We call it the MW Family. This is because we not only help mommies and their children but also their family members. Mommie friends get virtual friends and call each other "Mommie dear" only…"
Shalu's journey as a group admin hasn't always been smooth. Social media can be as vindictive and stressful as it is sometimes therapeutic. There have been occasions when she has faced criticism and backlash. But if something has helped her bounce right back it is the support of the community. Over time, the bond between the members of the group has become so strong that they are there for each other, no questions asked. This support, feels Shalu, is her biggest earning in the past year. They are all friends there and friends stand by each other, come what may.
"Social media is playing a very important role in expressing views and exchanging knowledge on parenting."
Mommies World For U & Me is rapidly bridging the gap between the virtual and the real world. Shalu herself spearheads multiple workshops and seminars on parenting. Also, true to her belief system that a mom is also a woman first, she endeavours to support mompreneurs. Every Wednesday and Sunday, there is a special provision that lets them use the platform to further their business. Psst, guess what, these mommies also know how to have fun! They meet up over Random Coffee Meets (RCM) or Rocking Mommies Meet (RMM-Lunch) and talk about EVERYTHING. Kids and growing up issues? Mommy fears? Random chit-chat? All covered.
As her group continues to grow by leaps and bounds, Shalu too is learning every day. Spending time with her child is her biggest teacher. But she also finds time for herself to think about her choices and the direction her life is headed in. She signs off with this message for the modern Indian mom. This message is one, we think, that perfectly sums up how we should approach our life after becoming a parent.
"Don't spend your life running behind your child. Children need your attention indeed but your personality too needs to be enhanced. You can't bring time back. Use this time to learn and grow for your good future. And yes, keep smiling – the world needs you and your beautiful smile!"
We are definitely smiling, Shalu. Thank you for inspiring so many moms to discuss their problems openly, find new friends, and renew their faith in themselves. Only a strong Mamma can a strong child make!