Shahrukh Khan's Little Son AbRam Has a Unique Play Idea For Daddy!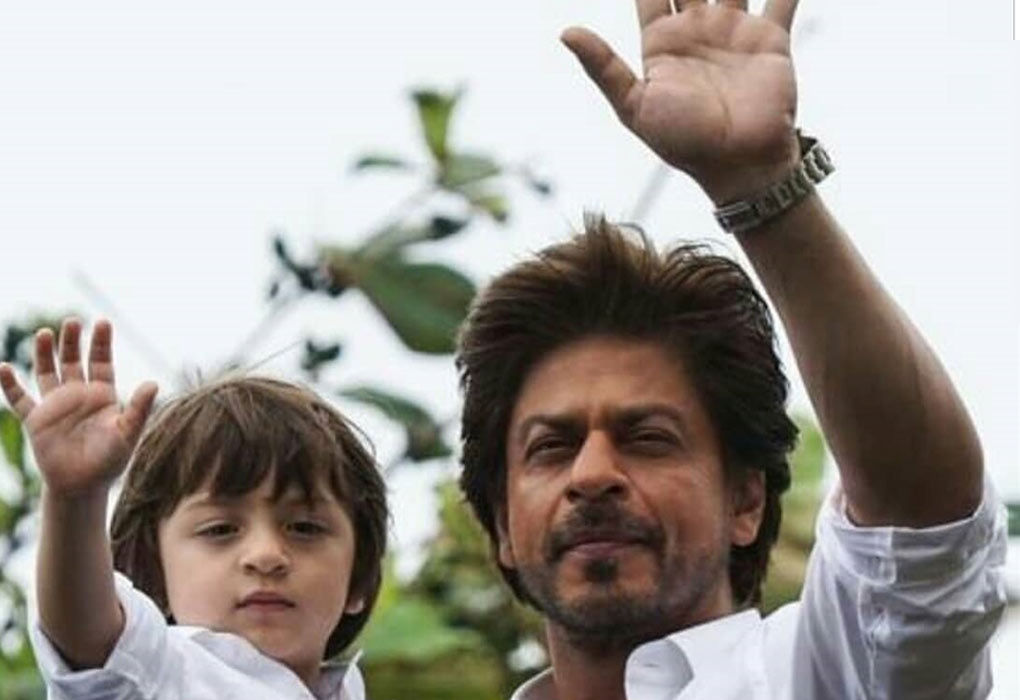 What games do you play with your children? When we become parents for the first time, we spend countless hours planning amazing games for our kids. Hide and seek, building blocks, nursery rhymes…But the best games often turn out to be the impromptu ones our children cook up on the spot! Shahrukh Khan, proud Daddy to little AbRam, has learnt this from experience. At a recent IPL match, AbRam Khan showed Daddy how to play a cool new game that is not just fun but also beats the summer heat!
Recently, Shahrukh Khan and his youngest son AbRam were in the Eden Gardens stadium to support their team Kolkata Knight Riders. Yes, Kolkata won the match, but the game that ensued in the grounds after the match was even more entertaining!
This game didn't need a bat or a ball, or even a pitch. All it needed was a cooperative Papa, the right timing..and a water bottle! Watch this video to see what we are talking about.
Toddlerhood is said to be the best time to introduce children to sports. They are learning lots of new things at this age, and their muscle coordination and fine motor skills need practise to become stronger. Sports are a brilliant way to spend time and bond with children while also teaching them team spirit. And yes, this works with all the curious games your child may be fond of playing – hiding in the laundry basket and pretending to be Superman included! AbRam, for instance, is already training to be a "mystery fielder". Papa SRK has a reason for this:
"Because he stands in front, throws in front and the ball goes back."
Erm, while it looks like this little man will need more cricket training, he has surely mastered the art of playing pranks on Daddy! And the soon-to-be-three young man is just so cute that no one is complaining!