Self Help Bestsellers That Will Transform Your Life This Year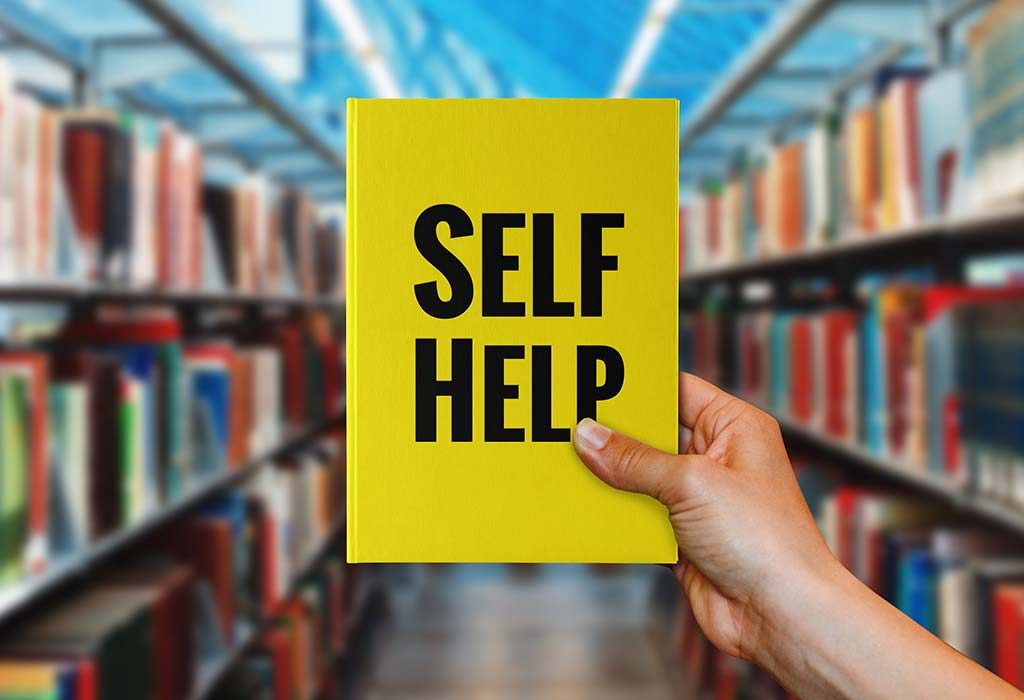 In this Article
The first thought that must have crossed our minds on the first day of 2020 would have been to become a better person this year. We all said that it was time be the 2.0 version, the upgraded newer version of ourselves. And, we're sure most of us are still wondering how to do that. We are all waiting for some kind of epiphany to hit us so that we can start working towards our goals. With a clean, new slate to fill, we understand that you might find it scary to figure out how to make those vast changes you're craving for in your life. Fortunately, there is one simple solution – and no, it does not involve hiring an expensive life coach, therapist, or career counsellor. We have put together a list of the best self-help books that will guide you on the way to bettering yourself and your outlook towards life, both professionally and personally.
8 Self-help Books That You Should Read in 2020
Whether we're trying to be a better parent, working on being more confident or merely trying to understand our feelings and emotions, there is something out there to help each of us. If you want to be a better you in 2020, get inspired by these 8 best self-help books that can make your goals a little easier to achieve.
1. I Am the Mind – Deep Trivedi
Deep Trivedi's self-help book on the human mind, life, and nature answers questions related to personal identity and its relationship with other minds and the environment. By narrating 23 contextual short stories and anecdotes, he aims to help the reader to set out on a journey of self-discovery to help build positive thinking and relationships. It also seeks to serve as a guide for dealing with challenges in life. Through this book, Deep Trivedi explores the unknown territory of the psychology of the mind and gives you answers pertaining to career, family, and health. He also talks about how you can lead your life in a better way if you learn how to master your mind. He states that if you do so, you will be able to understand the actions of others in a better way and this will give you an edge over others in the competitive world, as it is the fundamental key to success.
The Inspiration Quotient: If you are someone who feels that it is impossible to control your actions and often find yourself getting affected by the actions of others, this book is for you. With the help of this book, you can learn how to control your mind and will also be able to manage your relationships with others in a better way.
2. Finding Your G-Spot in Life – Geetika Saigal
Finding Your G-Spot in Life is a self-help book written for the masses. This book is not like other self-help books that scream 'Life Changing' when you read them. It is a realistic, conversational, and refreshing take on life. An entrepreneur and author, Geetika Saigal talks about themes like passion, productivity, dreams, and bad habits, and suggests DIY techniques and her own life experiences to motivate the reader and to make the best of them. This book forces you to face your weaknesses and admit to the fact that sometimes, the world is not at fault, and it is you who is creating your own problems. Every chapter has an interactive activity in the beginning and is written from a first-person perspective which makes it highly engaging for the readers.
The Inspiration Quotient: If you are someone who does not like reading self-help books because you find them too dull to read and lose your attention halfway through them, then this book is something you should definitely read. It uses modern-day scenarios, inspirational quotes, and fun activities. Who knew that the journey of self-discovery would be so much fun?
3. The Second Shift: Working Families and the Revolution at Home – Arlie Hochschild with Anne Machung
Twenty-five years ago, a considerable amount of mothers and women joined the workforce, and sociologist Arlie Hochschild wanted to know how their families were coping with this revolutionary change. After interviewing 50 couples, she found out that working women actually spent their lives having a 'double day'. They worked a fulltime paid job and came home to work another shift of unpaid work which involved household work and childcare. She found out that women work an extra month more than their spouses every year. This groundbreaking book talks about the frustrating everyday lives of working families and suggests solutions on how to cope with it. In the updated edition of the book, Hochschild also talks about how things have changed or are changing for working mothers in modern times.
The Inspiration Quotient: If you are someone who works a 9-to-6 job and also has to think about what you should pack in your child's lunchbox, this book is perfect for you. You will identify with this book, praise yourself for being a super parent and will also find possible solutions on how to juggle work and family.
4. All Joy and No Fun: The Paradox of Modern Parenthood – Jennifer Senior
Most parenting books talk about how parents affect the lives of their children, but this book talks about how children affect the life of their parents. In All Joy and No Fun, award-winning journalist Jennifer Senior talks about how, in many ways, children shape the lives of their parents, in terms of marriage, career, habits, hobbies, or their internal senses of self. It is a realistic portrayal of the mixed feelings of parents when it comes to their kids. Sure, they are happy that they have created a being out of their love, but they are also unhappy that with an additional member in their family, they have sleepless nights and have also lost their autonomy. By focusing on parenthood, rather than parenting, this book is an essential read for all mothers and fathers of today and tomorrow.
The Inspiration Quotient: If you are new to parenthood and have millions of questions erupting inside of you about the changes in your body or your life, then this book is going to be your soulmate. You will relate to this book and also find solutions on how to carve some time out for yourself, along with being the parent you want to be for your kid.
5. What Are You Hungry For? – Deepak Chopra
This is not just another weight-loss book with dos and dont's of eating and workout charts. In this book, Deepak Chopra talks about what we are really hungry for – is it really food or is it self-esteem, love and fulfilment we want? He creates a vision of weight loss based on a deeper awareness of why people overeat. It is because they are looking for satisfaction and they wind up using food as a substitute. Chopra's book aims directly at the issue of finding fulfilment. When that is solved, normal eating falls into place automatically, and the entire system of mind and body achieves harmony.
The Inspiration Quotient: If you consistently hit the gym or cut out carbs just so you can lose a little weight and look prettier, but feel sadder and unsatisfied on the inside, then you should definitely give this book a read. This book has a new and different take on the psyche behind overeating and stress, and will not only help you lose weight but will also improve the way you feel about yourself.
6. The Five-Minute Journal – Alex Ikonn and UJ Ramdas
This book is the simplest way to start your day on a happy note. Rightly said by Mina Murray, "Journaling is like whispering to one's self and listening at the same time". This book encourages the reader to take out 5 minutes out of their day to pen down their goals, memories, and dreams – something which everybody needs to do today, with their increasing stress levels, responsibilities and ambitions. Journalling has lots of benefits besides managing stress and anxiety. This book helps you to write out your innermost thoughts, lessons that you might have learnt and things that you're the most grateful for every day.
The Inspiration Quotient: If you need to store your happy memories, innermost thoughts, and daily lessons in a secret lockbox, then maintaining a journal is perfect for you. This book is full of inspirational quotes and has night-time and day time activities that you can solve as well. Journaling has never been so much fun!
7. Declutter Your Mind – S.J. Scott and Barry Davenport
If you often feel overwhelmed by your thoughts and are struggling with anxiety about your daily tasks, you need to stop worrying about your life and declutter your mind. Just as our cupboards and cabinets need some cleaning every so often, our mind needs a cleanse as well. The goal of this book is to teach you the habits, actions, and mindsets required to clean up the mental clutter that is stopping you from having a happy and meaningful life. This book talks about mindfulness techniques you can use to enjoy greater inner peace and happiness. Declutter Your Mind is full of exercises that will have a positive impact on your mind. Instead of telling you to do something, it provides scientifically proven actions that can create real and lasting change if practised regularly.
The Inspiration Quotient: Do you feel like there is a traffic jam inside your brain? Is a pile of junk slowly turning your mental space into a confused mess? If the answer is yes, it means that your mind is desperately trying to give you signs and begging you to free up some space in your head. It is time to get rid of all your useless mental baggage and this book will help you achieve just that!
8. The Wisdom of Sundays: Life-Changing Insights from Super Soul Conversations – Oprah Winfrey
The Wisdom of Sundays features snippets and short stories from the most meaningful conversations between Oprah and some of today's most-admired thought-leaders. Sectioned into ten chapters, each chapter shares the inspiring experiences of award-winning authors and visionaries like Elizabeth Gilbert, Eckhart Tolle, Marianne Williamson, etc. Sometimes, reading inspiring stories of others have a more profound effect on our minds than reading books which impart teachings. Apart from that, we all love Oprah Winfrey and her beautiful quotes on life.
The Inspiration Quotient: If you are someone who loves reading Chicken Soup and often scour the Sunday magazine to read real-life motivational stories, this book should definitely be your next read.
Reading self-help books and implementing their teachings in your daily life might be tough but reading an inspiring book or story every day will flood your brain with positive words and constructive concepts. When you read good things, you send good vibrations out in the universe and around you, and, in turn, good things happen to you. You are inspired to make better choices and have a positive outlook towards life. So the next time you visit your nearest book store, be sure to pick up one of these self-help books and take a step towards building a better 'You'.
Also Read:
Parenting Books That Will Make You Laugh Out Loud
Best Monsoon Books to Read during the Rains
Romantic Books to Read Together as a Couple