Sattu porridge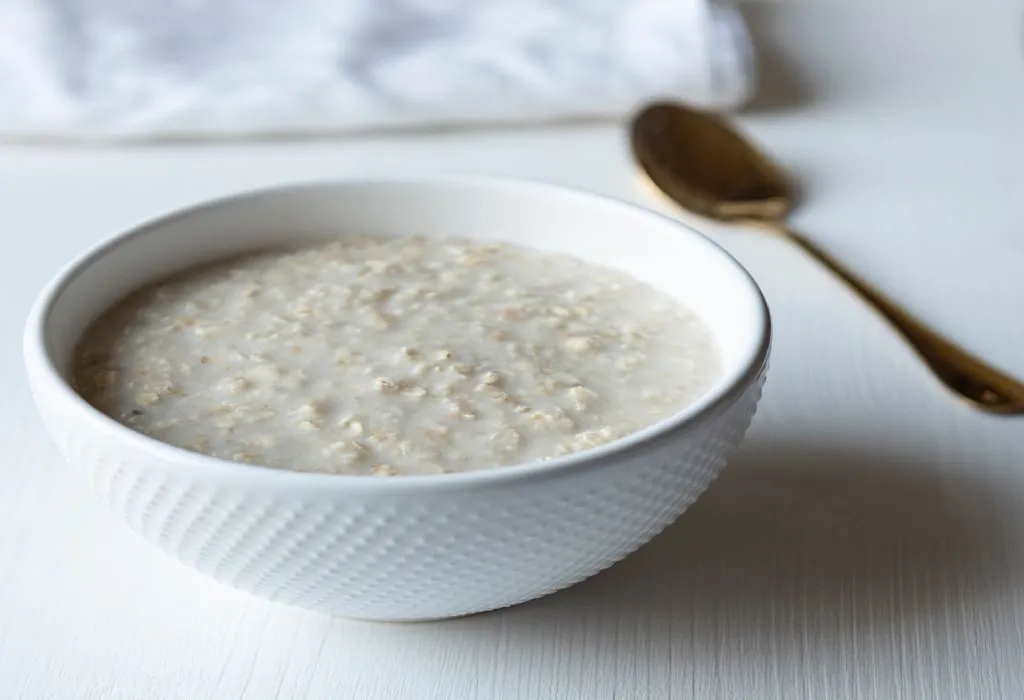 In this Article
Sattu is a popular health mix powder / multi-grain flour which can be made at home with a combination of cereals, pulses, and nuts. So, here's a recipe for making the porridge out of the healthy home-made mix. A lot of ready-made versions of the mix are available in stores, but they may not contain as many ingredients.
| | | |
| --- | --- | --- |
| Serves | Preparation Time | Cooking Time |
| 1 People | 5 Minutes | 5-7 Minutes |
Ingredients
2 tbsp (tablespoons)sattu mix
3 cups water
1 cup milk
2 tbsp Sugar/Jaggery/ Dates puree
Method
For making the porridge
Step 1
Dissolve sattu mix in some water.
Step 2
Add a cup of milk/water to this.
Step 3
Cook on low flame stirring continuously to avoid lump formation. You can vary the amount of water/milk, depending on how thick you want your porridge to be.
Step 4
Add sugar / jaggery / dates puree as per tast.
Nutritional Information
Calories
164
Sodium
7 mg
Total Fat
3 g
Potassium
291 mg
Saturated
0 g
Total Carbs
27 g
Polyunsaturated
0 g
Dietary Fiber
8 g
Monounsaturated
0 g
Sugars
5 g
Trans
0 g
Protein
9 g
Cholesterol
0 mg
Vitamin A
0%
Calcium
0%
Vitamin C
0%
Iron
0%
*Percent Daily Values are based on a 2000 calorie diet.
Your daily values may be higher or lower depending on your calorie needs.
Tip:
To have a salty porridge, cook the porridge as mentioned above in water, add some buttermilk, salt, asafoetida (hing) to taste.
You can avoid sprouting and just dry roast all washed and dried ingredients if you are short on time. But, of course, the sprouted one is going to be more nutritious.