Sandwich Shapes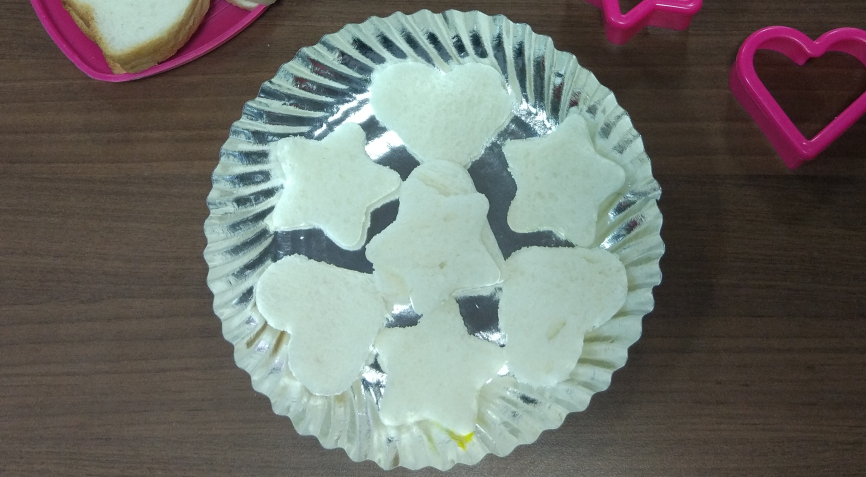 Summer time means that the kids are home all day and you have to keep them busy 24/7! Whether its creating innovative snacks or getting them involved in some crafts or games, we know summers are tough on Mommies. Here is an easy way to get your kids involved in making their own cool shaped sandwiches and keeping them busy too!
Time to get creative with sandwiches with your kiddo! Keep all his favourite spreads or chutneys ready and get out those cookie cutters or any shaped lids you may find around and lets go!

You will need
Cookie cutters
Bread slices
Jam or any spread your child prefers
Gems or sprinkles for garnishing (optional)
Step-by-step instructions
1. Take as many slices of bread as you'd like and cut out the shapes with a cookie cutter
2. Once all the shapes are cut out, slather them with jam or any spread of your choice
3. Make mini sandwiches and garnish with gems or sprinkles if you'd like.
4. You can stack them up or eat them just as they are with a cold cup of milk!
Messiness Score
4

Parental Involvement
High

Level Of Difficulty
Medium
You Will Observe Your Child Doing
Licking his fingers clean and dipping them in the spread. Especially if it is chocolate spread!
Fun Tip:You can layer the sandwiches with different spreads like peanut butter and jam for some more yummy fun!
?>